German Shepherds Rehomed 67
More German Shepherd Puppies and Dogs that have found new homes
ALL OF THESE DOGS ARE NOW REHOMED
SUCCESS STORIES
|1|2|3|4|5|6|7|8|9|10|11|12|13|14|15|16|17|18|19|20|21|22|23|24|25|26|27|28|29|30|
|31|32|33|34|35|36|37|38|39|40|41|42|43|44|45|46|47|48|49|50|51|52|53|54|55|56|57|
|58|59|60|61|62||63|64|65|
MORE RESCUE DOGS REHOMED >>>>>>>
Banjo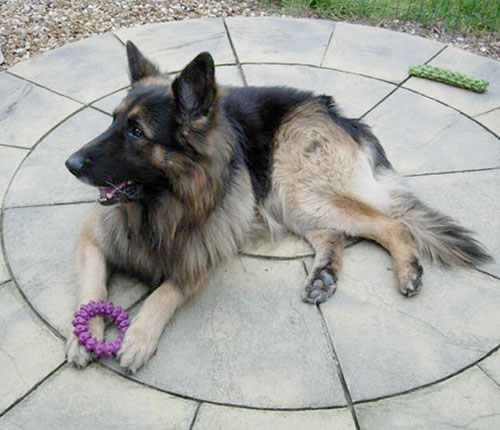 This stunner is 3 yr old, entire male, Banjo. Housetrained. Vaccinated. Not microchipped. Banjo is fine with other dogs, cats unknown. Lives with children from 5 yrs upwards no problems. Greets strangers with a waggy tail. Banjo is a really nice calm dog, with not an ounce of aggression in him. Strong on the lead, great recall. Doesn't chew when left, but does cry a little. Let the volunteer look in his ears, mouth etc, no problems.
Shiloh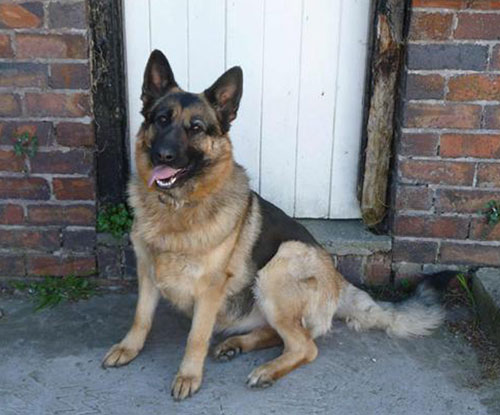 This gorgeous girl is 3 yr old, unspayed bitch, Shiloh. A beautiful, large bitch, greeted our volunteer with a lovely wagging tail & lots of licks. Shiloh travels well. Lives mainly outdoors, but is housetrained also. Microchipped. Shiloh has lived around children from 10 yrs upwards. Fine with other dogs out on walks. Shiloh was born with a deformed eye, it has been checked by a vet & her sight isn't impaired & it causes her no trouble. Shiloh loves to be groomed. Cats unknown. Just a happy, friendly dog needing a home urgently as her owners' landlord has given them notice to leave.
Holly and Alfie - being kept in the garage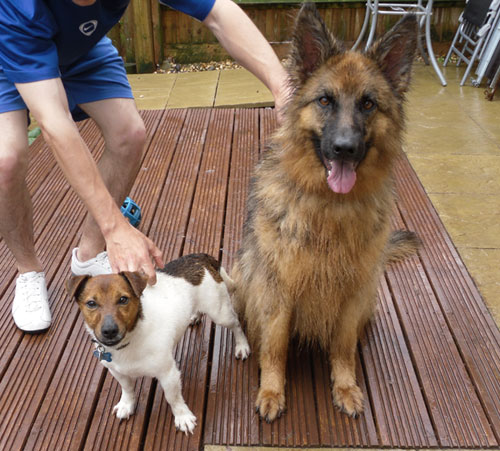 These 2 beautiful dogs, are Holly & Alfie. They were the centre of their owners' world until 21 months ago the new baby arrived. Now they arent allowed in the house, the are kept in the garage. Holly is a 4 yr old spayed GSD bitch, and Alfie is a 4 yr old entire male, Jack Russell. Both are vaccinated. Both are housetrained. Both are microchipped. Both travel well. Holly & Alfie greet visitors in a very friendly, excited manner. Both are fine with other dogs, with Alfie being the more confident. Both are great with children of all ages. Holly is getting stressed at the situation, so has started chasing her tail. These dogs need a home together urgently.
Scoobie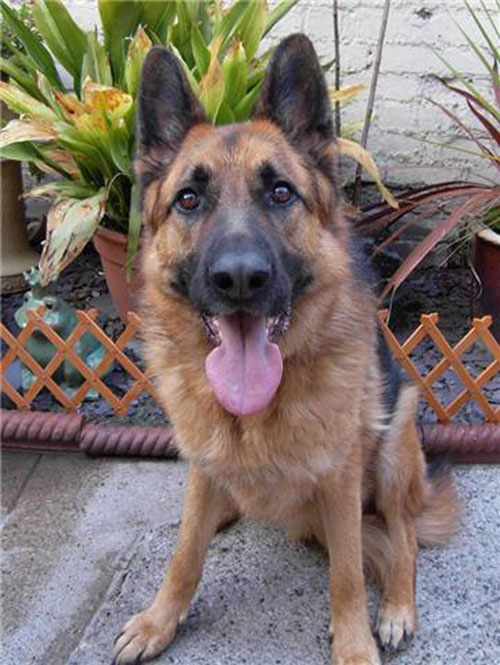 This cheeky face belongs to Scoobie, who is nearly 4 yrs old, and neutered. Up to date with vaccinations, not microchipped. Scoobie is a lovely friendly dog, who lives with a King Charles Spaniel, but does bark at others when on the lead, very playful with other dogs off lead. Lives with a cat. Scoobie loves his tennis ball & has lived with children from 7 yrs upwards. Has the makings of a great dog.
Kate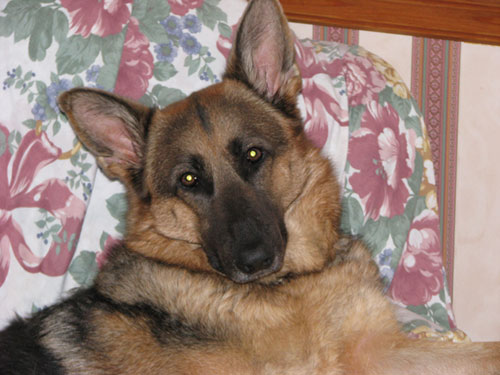 This lovely girl is 3 yr old, spayed bitch, Kate. Vaccinated. Housetrained. Travels ok. Kate has no food or toy aggression. She lives with 4 other dogs, and when on walks barks at others when on the lead. Our volunteer walked Kate and said she didn't pull, but is a strong girl. Never lived with children. Dislikes cats, but fine with rabbits/guinea pigs! Good recall. Needs a new home as her owners are ill & cannot give her the exercise she needs.
Misty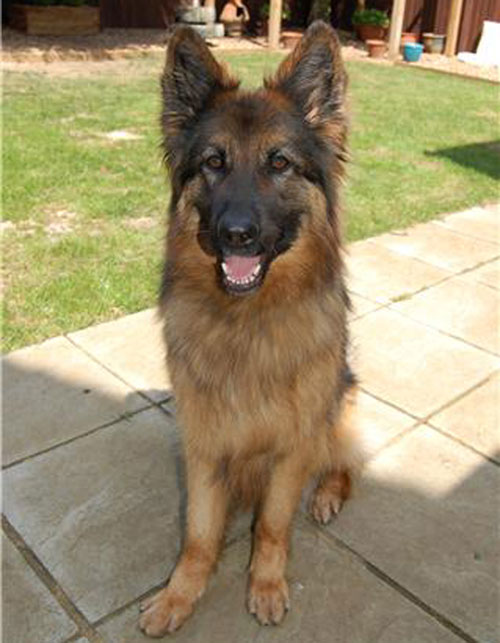 This super looking girl, is 6 yr old, spayed bitch, Misty. Vaccinated & microchipped. Misty is housetrained and travels well in the car. Misty greets strangers in a friendly, affectionate manner. She has lived with children up to ages 8 and never shown any aggression. Misty does bark & lunge at other dogs when on a lead, but has mixed ok with friends dogs. Misty's owners are emigrating, so Misty needs a new home.
Max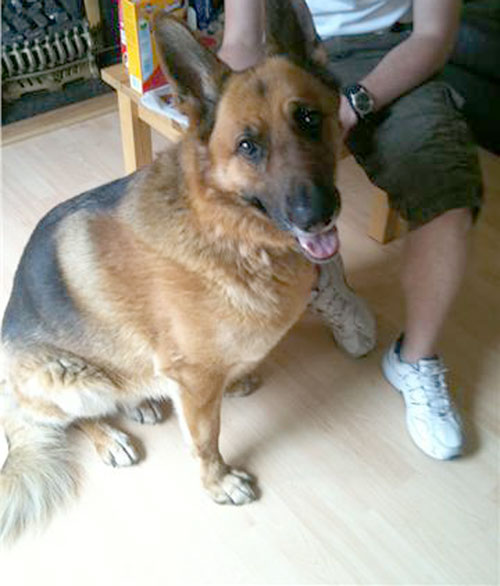 Max is an entire 3 years old and is a gorgeous young boy, he is well loved and looked after. His coat is smooth and glossy, he likes having a bath and loves being brushed. He takes treats very gently and shows no signs of aggression with food or toys. Max walks well on a lead although for the first few minutes excitement takes over, he will bark at other dogs when on a lead but only to play. Max currently lives with a cat and is used to being with other dogs and being around children.Max is a little wary of men at first but if ignored he will happily come to them and when he knows them is perfectly ok. He is not up to date with his vaccinations. Max needs rehoming due to a house move and no pets allowed and he is currently being left for very long periods. Needs out by 18th June.
Harvey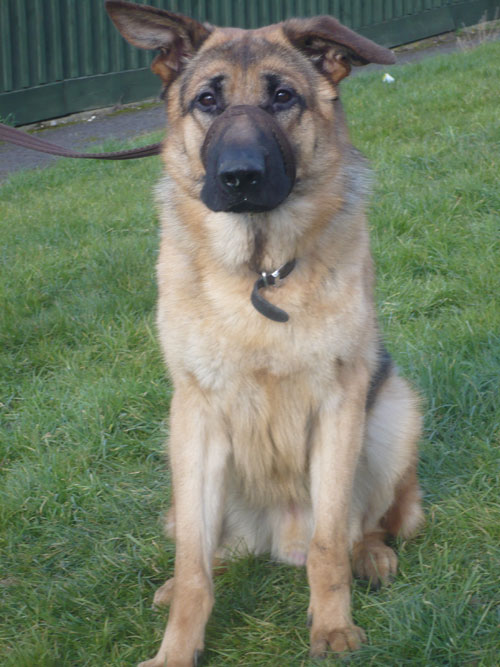 Harvey is a 1yr old head strong, entire big lad whos owners are moving into rented accommodation and cant take him. He has lived with a 3yr old cocker spaniel but he is not good with strange dogs. Harvey does bark at almost everything when outside, people, cats, and other dogs so will need serious training to overcome this. He does know basic commands and will give paw if asked. The new owners will need to have experience with GSDs as Harvey is a big strong dog.
Becky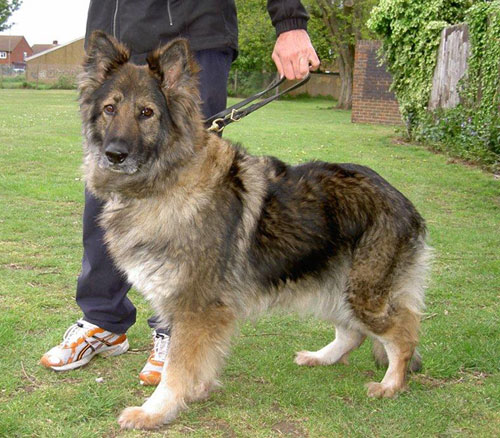 Becky is a beautiful girl who is 7 years old. She is playful and friendly but on the initial greet does bark in order to protect her owner. She very quickly quietened down and allowed the volunteer to stroke and touch her. She is wary of men so, therefore, needs a home where the male must have experience with GSDs and be confident of correcting Becky's behaviour and allowing her to build trust with them. She currently lives with another dog and the owners' teenager son.
Max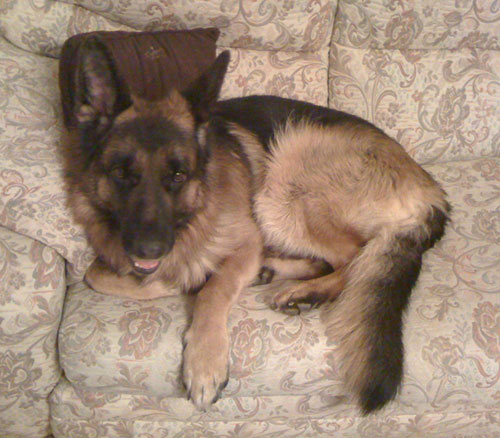 Max is a beautiful semi coated 3 yr old dog who has been spayed. He has lived with 2 Staffies and was very close to them. He does bark at other dogs but it is in a friendly way. He is being rehomed due to health problems within the family. He is fascinated with shiny objects and will watch them or ages. He is a lovely family pet and is good with children.
Donations are always welcome
Please help us by making a donation so that we can help re home more unwanted German Shepherd Dogs. Donations can be sent to Jayne Shenstone, German Shepherd Dog Rescue, Little Vauld, Marden Hereford HR1 3HA. We also accept Paypal payments - just click on the Paypal button below. Thankyou.