About German Shepherds
About The German Shepherd Breed. The BEST! GSD Advice & Information Ever!
Firstly - GSD's make great family pets.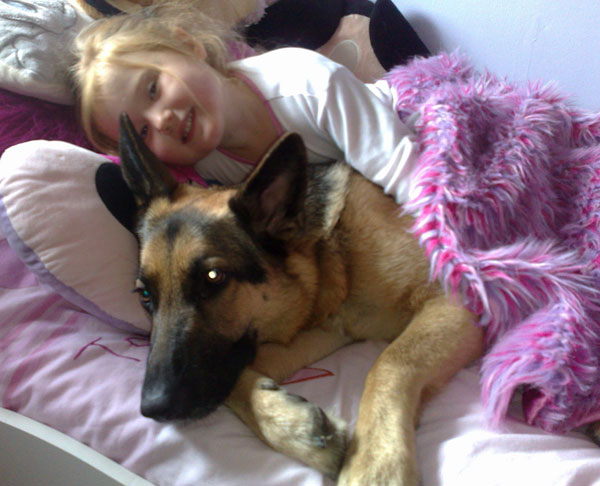 Useful Information For Owners of German Shepherd Dogs
The aim of this section is to be a useful resource for both new and existing owners, we will be adding to it on an ongoing basis.
We want to help people decide whether a GSD is right for them and their family and to provide useful information across a wide range of subjects.
We aim to give a little bit of an insight into the development of the breed with brief information about the history and origins of the German Shepherd Dog as well as breed standards.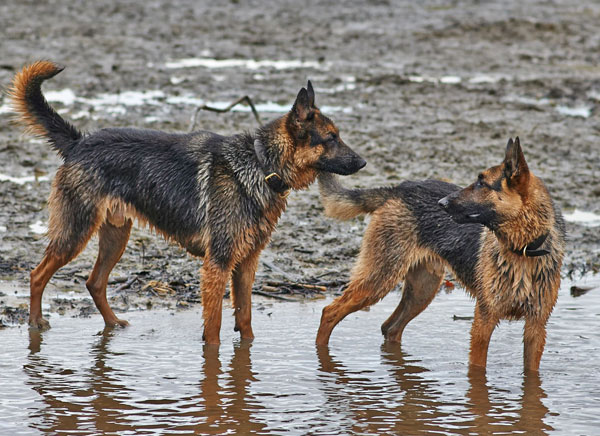 We hope to offer you good advice on how to look after your GSD and a brief look at some of the common health problems with useful links to other resources that can provide relevant information. If there are any particular subjects that you would like to see included then please drop us a line with your suggestions.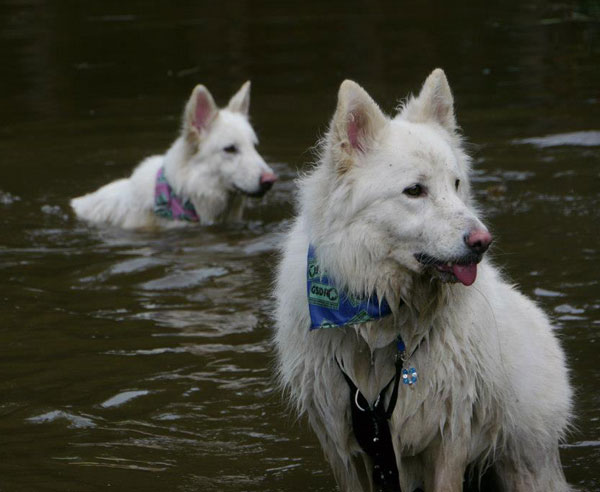 We got our new GSDR bandanas a bit dirty.
Please click on a link below for information required.
Where does the breed originate from?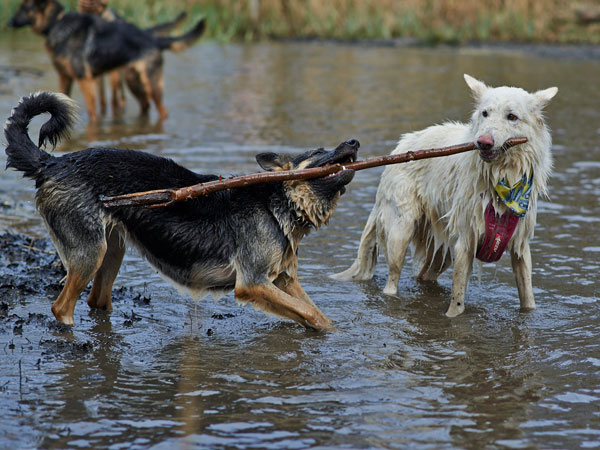 German Shepherds love water especially the muddy variety
What should a GSD look like - how big, what colour?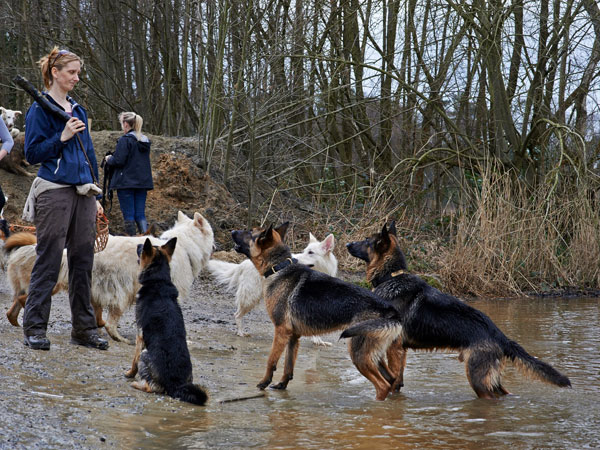 You have our undivided attention!
Tips on feeding and general health care as well as a look at common health conditions associated with this breed.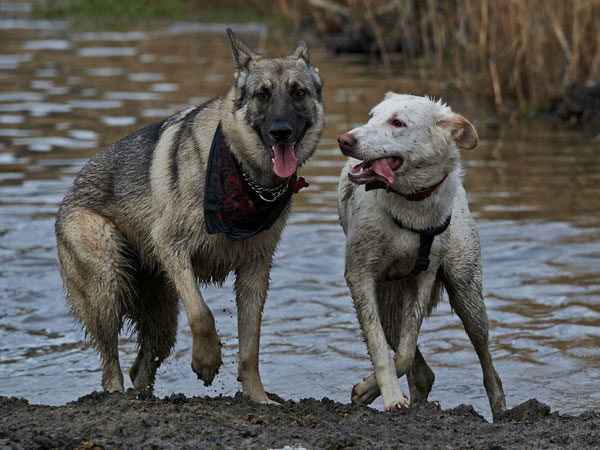 You have a bit of mud there on your cheek!
Canine Massage and Stretching by Jörn Oleby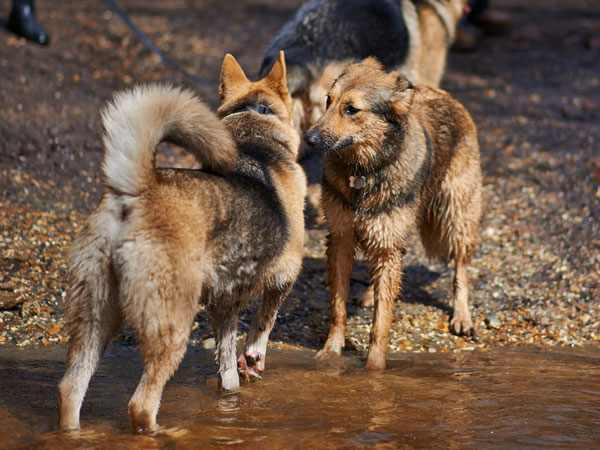 Hello, do you come here often?
What's it really like having a GSD as a pet?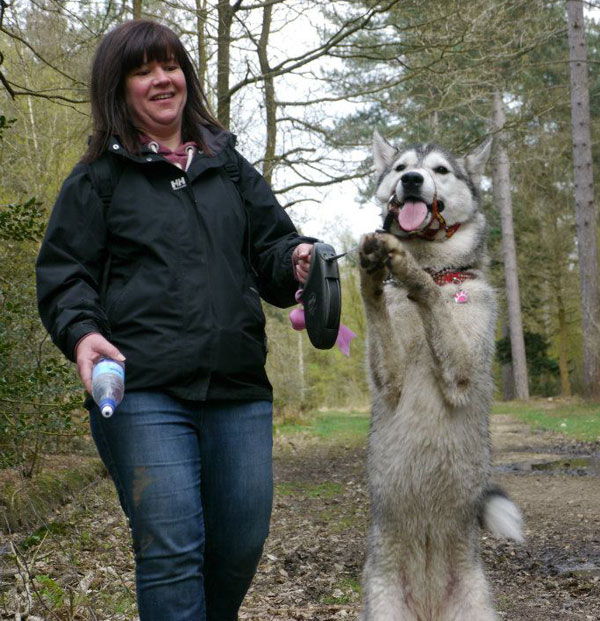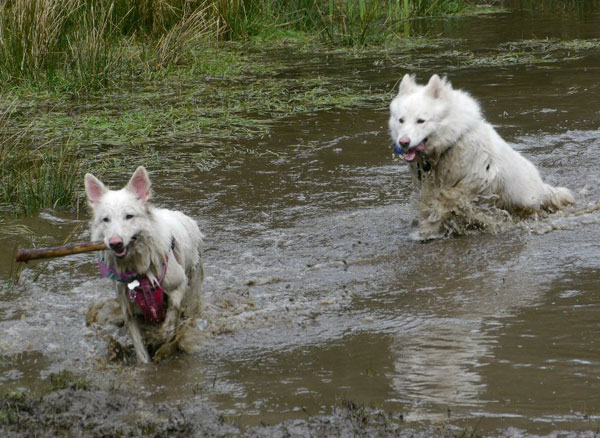 Now that's wet and muddy
If you think you would like to offer one of our dogs a good home, please contact us. If you cannot rehome a dog but would like to help, you could send a donation or assist with other fundraising activities. Looking for a puppy for sale? Please reconsider and think again.
Please help us by making a donation so that we can help re home more unwanted German Shepherd Dogs. Donations can be sent to Jayne Shenstone, German Shepherd Rescue, Little Vauld, Marden Hereford HR1 3HA. We also accept Paypal payments - just click on the Paypal button below. Thank you.
---