German Shepherds Rehomed 1
German Shepherds Rehomed 1
In this section, we feature dogs that the rescue has helped.
SUCCESS STORIES |1|2|3|4|5|6|7|8|9|10|11|12|13|14|15|16|17|18|19|20|21|22|23|24|25|26|27|28|29|30|
|31|32|33|34|35|36|37|38|39|40|41|42|43|44|45|46|47|48|49|50|51|52|53|54|55|56|57|
|58|59|60|61|62||63|64|65|
Cala - that's what friends are for.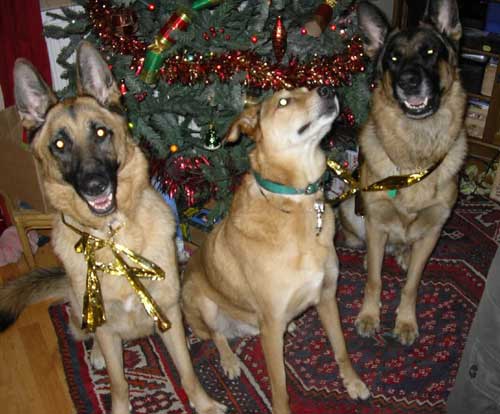 What a wonderful happy picture.
Lana - a great favourite with all of us at the rescue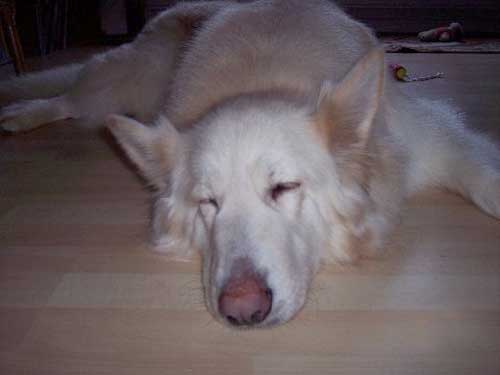 This is our beautiful Lana who has been with the rescue a long time now. A lovely lady and much misunderstood. Happy and contented now in her new family home
Broxy - having a good Xmas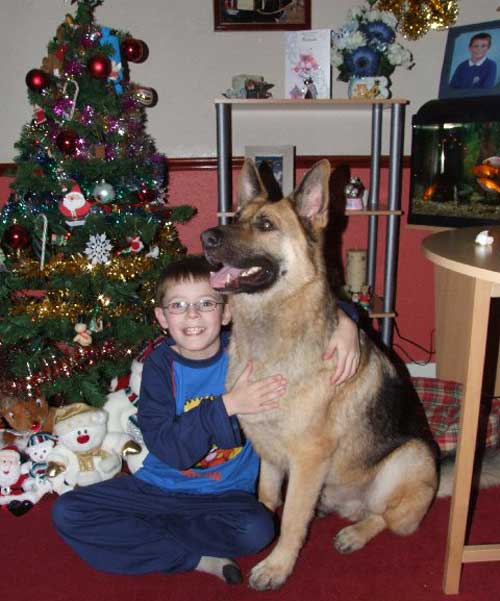 OK where's my present mum and dad?
Marley and her mum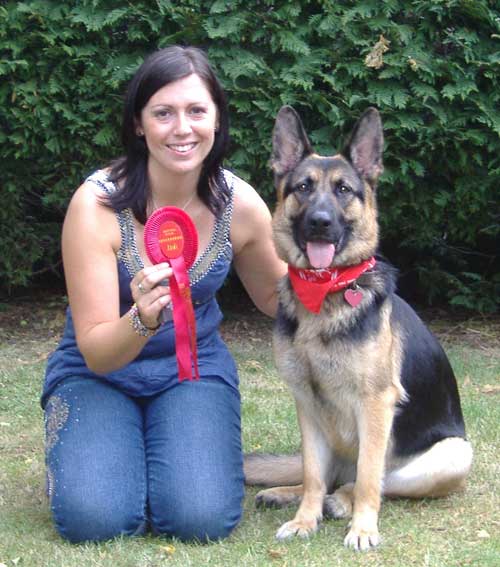 This is the gorgeous Marley and her equally gorgeous and proud mum Laura. Marley is winning prizes for her obedience work and enjoys a spot of surfing in her spare time. Lovely to see such a fit and active german shepherd.
Lucy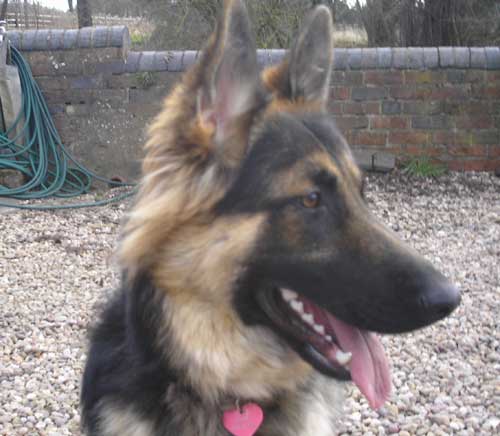 This is Lucy who is now 18mths old. She was rescued at th age of 7months when she had already had 3 homes. She is now with her forever family who adore her.
Zak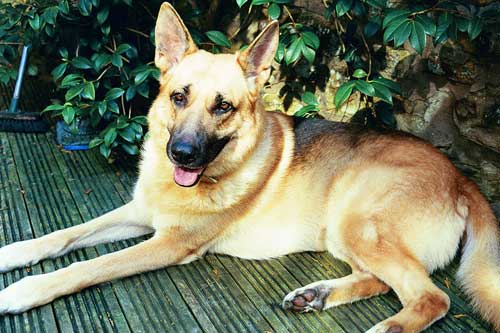 Zak having a sunbathe in the garden
Abbey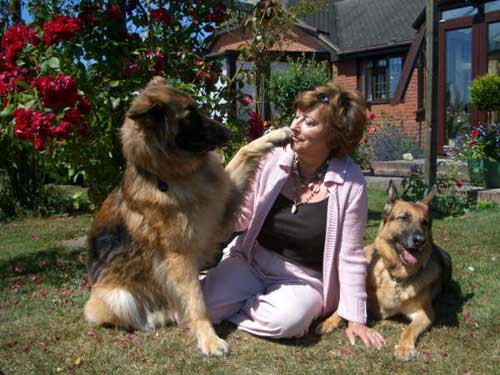 Abbey found her new home - and has obviously settled in very nicely.
Fern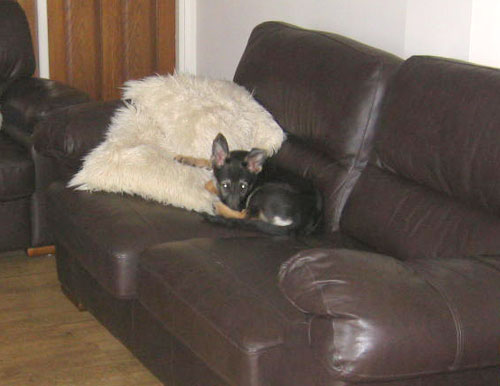 This beautiful little girl was rescued by a volunteer recently who fell in love with her and has adopted her. She is very tiny for her age but has a big personality.
Ben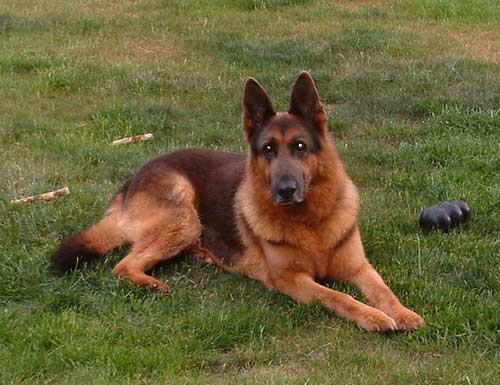 This is gorgeous old Ben who is 9 years old, hadn't had much of a life and is blind in one eye. He was to be put to sleep - surplus to requirement! The rescue took him in and a wonderful home has been found for lovely Ben. This is him just after his wash and blow dry.
Max and Tia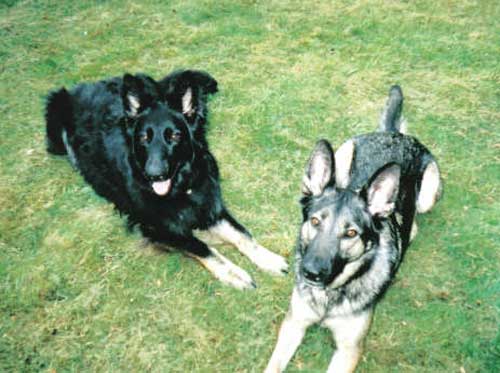 Una

This is Una, the dog unwanted because of her floppy ears. As you can see she is now with her new family who love her ears and every other bit of her
Toby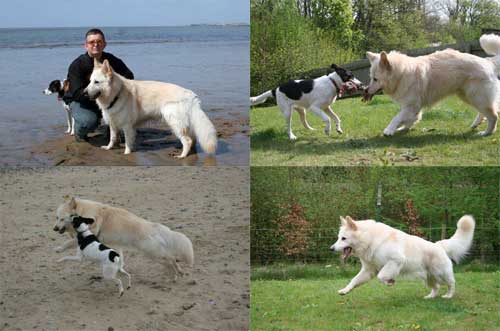 This is Toby with his new playmate Indy - obviously he has settled in well in his new home and is learning what it's like to go for walkies and have fun.
Juno (Rusty) - 9mth old and rescued from a puppy farm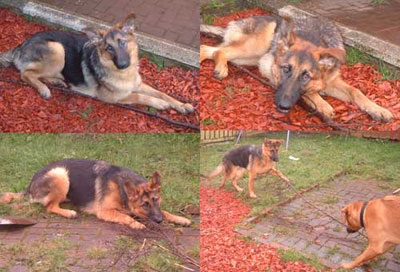 Juno had a very bad start to life and spent her first few months in a pen without proper exercise or getting out and doing what a young puppy should do. She was unwanted because her ears are a bit floppy and her legs are bent because she was imprisoned during those early months.
Happily she has found a wonderful home with a friend to play with and her new owners adore her even though her ears and legs are not perfect.
Rebel - Now adopted by his lovely foster parents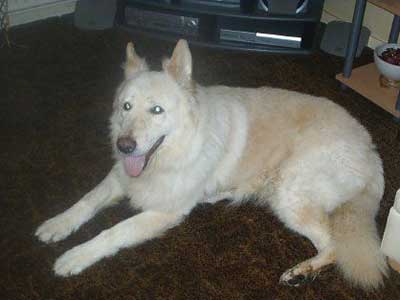 Rebel has now been permanently adopted by the kind people that were fostering him when he came to the rescue. His story is featured here and we still need to raise funds for his ongoing treatment.
Sabre and Shamus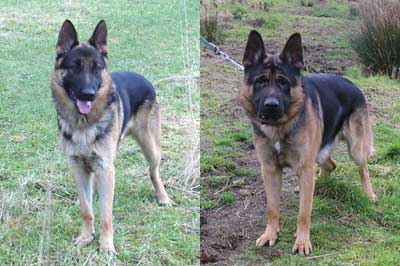 Two dogs that were quite difficult and required experienced handlers. Sabre is now being trained for a working career and Shamus is with the prison service.
Please help us by making a donation so that we can help re home more unwanted German Shepherd Dogs. Donations can be sent to Jayne Shenstone, German Shepherd Rescue, Little Vauld, Marden Hereford HR1 3HA. We also accept Paypal payments - just click on the Paypal button below. Thankyou.