German Shepherd Rescue Contact
Contact the Rescue
GDPR: When you fill out any of the forms or contact us by email, these will be passed on to a volunteer that covers your area so that they can contact you and deal with your request. Please read our privacy policy before contacting us.
WARNING: We are no longer prepared to tolerate written or verbal abuse from anyone. We are all volunteers doing our very best during difficult times, so we ask you to please be patient and we will help you. If you are rude and abusive, we will not deal with you.
Address for all correspondence: Little Vauld, Marden, Hereford. HR1 3HA
Below are the only contact details for this rescue.
NB: We do not email out details of specific dogs until potential adopters have filled out an application form and undergone a home check.
Please note that there is an adoption fee of between £125 - £350 depending on the dog's age.
Help with rehoming your dog
Before contacting us to ask us to help rehome your dog, is the reason for rehoming a behavioural problem which we may be able to help with. DOG BEHAVIOUR
---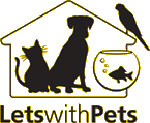 Find A Pet-Friendly Property To Rent
Are you having to try and rehome your much-loved pet because you are moving into rented property?
Finding a property that accepts pets can be very difficult. Letting agencies are often reluctant to help pet owners and many landlords still add a 'no pets' clause to their standard tenancy agreement.
The aim of our Lets with Pets scheme is to help pet owners find rented homes with their pets. We have highlighted the property websites and online agencies below because we believe they make it easy to search for pet-friendly properties, which takes some of the stress out of house hunting with a pet.
---
REHOME YOUR DOG: If you would like us to help find your dog a new home. please complete the DOG ASSESSMENT FORM and attach a photograph if possible.?
VOLUNTEERING or FOSTERING We are always short of volunteers so if you think you can help us in any way, please complete the VOLUNTEERS FORM
Contact us by Email
Please do not email us about specific dogs. You need to complete an adoption form if you wish to adopt
Telephone us - reasonable hours 9am - 5.30pm
PLEASE DO NOT PHONE OR EMAIL ABOUT DOGS ON THE WEBSITE. WE WILL NOT GIVE OUT INFORMATION UNTIL OWNERS HAVE FILLED OUT AN ADOPTION FORM AND UNDERGONE AN HOME CHECK
For adoption enquiries or help with rehoming your dog, it would help us if you could first complete the appropriate forms before telephoning.
PLEASE RING ONLY BETWEEN 9 - 5.30PM
GENERAL ENQUIRIES
Amanda Mills: 0191 270 1253
Sarah Carrs: 01603 270044
Jayne Shenstone 01568 797957
SW
Cornwall / Devon / Somerset / Dorset / Wiltshire / Gloucester
Area/Dog Coordinator: Jo Martin 07921 607001
General: Maria Rogers 07789 565260
SE
Kent / Hertfordshire / Essex / London / Surrey / East & West Sussex / IOW / Hampshire / Berkshire / Buckinghamshire / Oxfordshire
Area Coordinator: Christine Merritt 01493 369351 / 07842 574929
Dog Coordinator: Julie Plastow 07715 172372
General: Linda Wood 01245 363868
Eastern
Norfolk / Suffolk / Cambridgeshire / Bedfordshire / Northants / Lincolnshire / Leicestershire
Area Coordinator: Ann Leigh 01263 860864
Dog Coordinator: Suzanne Thurman 07496 680125
General enquiries: Sarah Carrs 01603 270044
Central
Nottinghamshire / Derbys / Staffordshire / Shropshire / Worcestershire /Herefordshire / West Midlands / Warwickshire /
Area/Dog Coordinator: Irene Culverwell 0161 282 3594 / 07546 511647
Enquiries: Bill Kitchen 01524 784953 / Melanie Fairbrother 0161 494 7728
North West
Cheshire / Manchester / Merseyside / Cumbria / Lancashire
Area and Dog Coordinator: Irene Culverwell 0161 282 3594 / 07546 511647
Enquiries: Bill Kitchen 01524 784953 / Melanie Fairbrother 07739 347179
North East
Northumberland / Durham / Yorkshire / Tyneside / Teesside / North Humberside
Area Coordinator: Angela Hargreaves 0113 2255848
Dog Coordinator: Julie Wilkinson – 07736 815430
General Enquiries: Tammy Davison 07446992997
Wales
Area/Dog Coordinator: Jo Martin 07921607001
General: Maria Rogers 07789 565260
Other enquiries
Jayne Shenstone 01568 797957
Above are the only contact details for this rescue.
German Shepherd Rescue is run entirely by unpaid volunteers who are involved because of their love for the breed. We have been involved in GSD rescue for many years, we are very experienced with the breed and have built up an excellent reputation for helping these wonderful dogs.
The rescue has grown enormously and through our website, we now help many rescues all over the UK rehome GSD's and other large breeds. Unfortunately, the more successful you are, it seems the more people will endeavour to undermine the good work that you do.
Rescue is hard and at times very stressful but we remain focused on what we do best - for the sake of all those GSD's out there that need our help. We thank everyone for their continued support for what we do.
Please help us by making a donation so that we can help re home more unwanted German Shepherd Dogs. Donations can be sent to Jayne Shenstone, German Shepherd Rescue, Little Vauld, Marden, Hereford HR1 3HA.We also accept Paypal payments - just click on the Paypal button below. Thank you.