Events and Fundraising
LEE'S TOUGHEST MUDDER CHALLENGE FOR THE DOGS
Lee is an amazing volunteer for our rescue He has seen first hand what the rescue does on a daily basis to help German Shepherds find new homes. He has helped pull them out of dire situations and he has worked tirelessly to help them over their anxieties.
Now Lee has decided that he wants to do something absolutely ridiculous to raise money that will help save more dogs and enable us to continue the work that we do., to bring them out of horrendous situations and give them hope of a happy life in a loving home. So he chose to do the Toughest Mudder in the Midlands in May 2019....8 hours overnight of sheer hell..
Please support Lee on his GOFUNDME page and help him raise as much money as possible for the dogs.
---
GSDR Attend Pup Aid Dog Show Primrose Hill London Saturday September 5th 2015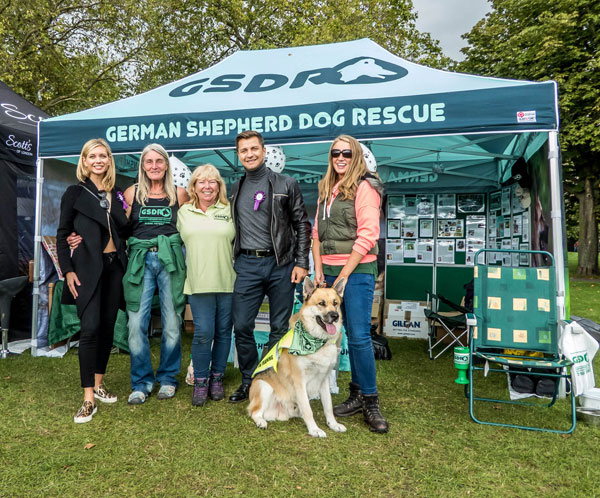 Celebrities join team GSDR SE at the Pup Aid Dog Show to highlight the vile trade of puppy farming which is still legal in the UK
July 2015 - In the last couple of weeks, team NE have raised a staggering £3821.39 from 2 events - £2,302.39 at Shepfest , £1519 at the Kirkstall Festival. What an amazing achievement, huge thanks to all involved.
Team Fat Blokes - Ray and Si posing in front of that magnificent gazebo. Photo Highlights of Kirkstall
Team GSDR Snowden Zippers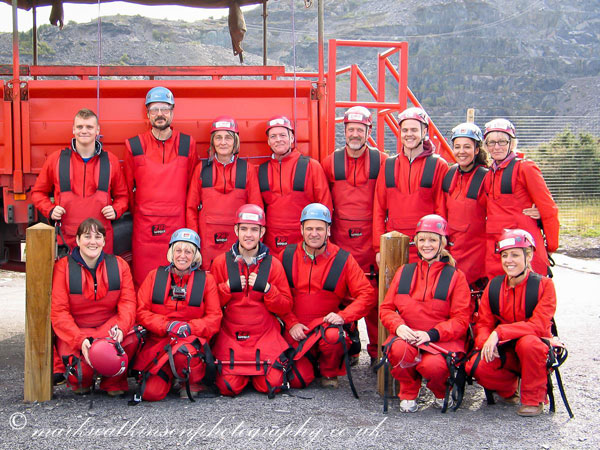 Check out the Snowdon Zippers Photo Gallery
To raise much needed funds for GSDR, a crew of 14 intrepid volunteers completed the Zip Wire Challenge on October 6th this year at Penrhyn Quarry, Bethesda in stunningly beautiful Snowdonia. Our aim is to raise more funds so that we can help more dogs. More funds are needed to help pay our ever increasing kennel bills, where dogs have to be accommodated until new homes are found. Our target is enormous, we have set ourselves a staggering £12,000 and this will be our biggest fundraise ever.
GSDRunners Complete the Leeds Half Marathon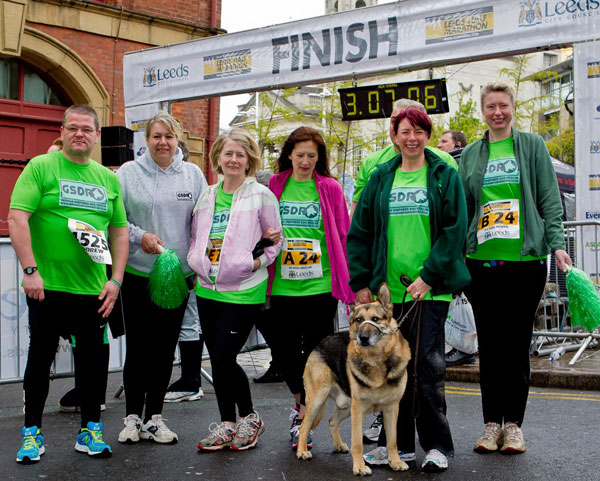 A fantastic achievement by our dedicated GSDRunners doing the Leeds Half Marathon and a team relay event to raise funds for GSDR.
GSDR Voted Best Breed Specific Rescue Wetnose Awards 2013