Kirkstall Festival 2015 - 1
July 2015 - In the last couple of weeks, team NE have raised a staggering £3821.39 from 2 events - £2,302.39 at Shepfest , £1519 at the Kirkstall Festival. What an amazing achievement, huge thanks to all involved.
I thoroughly enjoyed myself at Kirkstall, everyone worked so hard and laughed hard. The stall was busy all day long, there was no let up. The highlight had to be the young boys face and the reaction of his family when he won that 50 inch wide screen TV. Not forgetting all those gorgeous handmade pupcakes and handmade jewellery. Big hugs for all the dogs who attended, who drew in the crowds and worked hard all day too.
Thanks also to the two members of staff from Pets at Home who came along to help and brought edible goodies for the dogs and volunteers. More funds raised to help more unfortunate doggies in the NE.
Thank you to all that contributed in this amazing team effort. This Fortnum and Mason hamper was just one of the cracking prizes on offer in our amazing tombola. Our pitch looked so professional, we are invincible. Jayne
Picture highlights courtesy Mark Watkinson Photography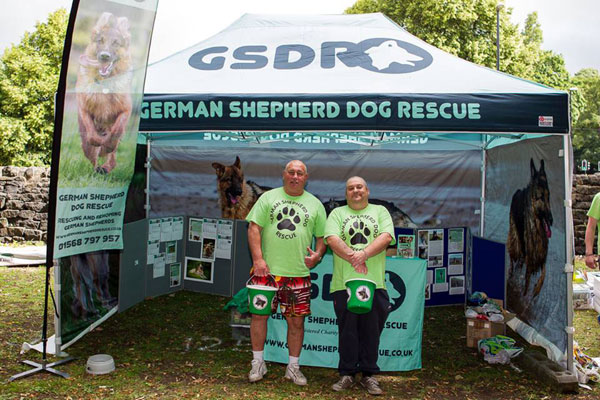 Team Fat Blokes in front of our magnificent gazebo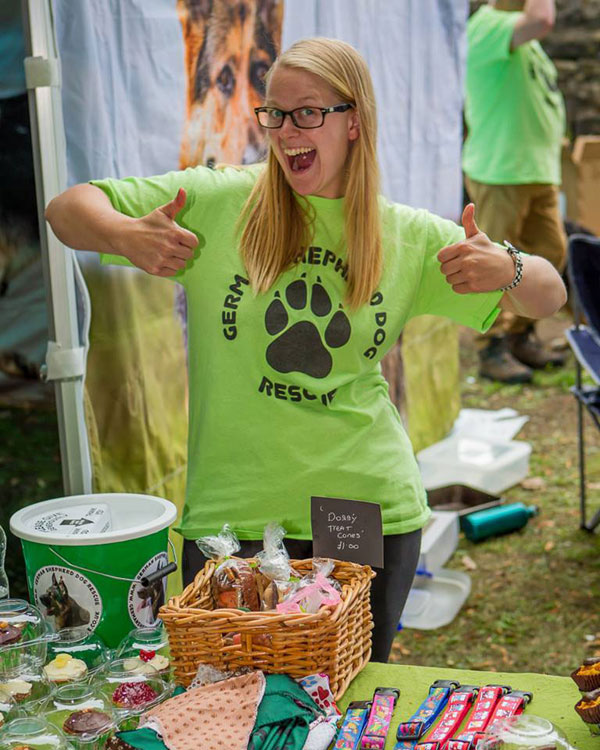 Emma who worked so hard on the tombola stand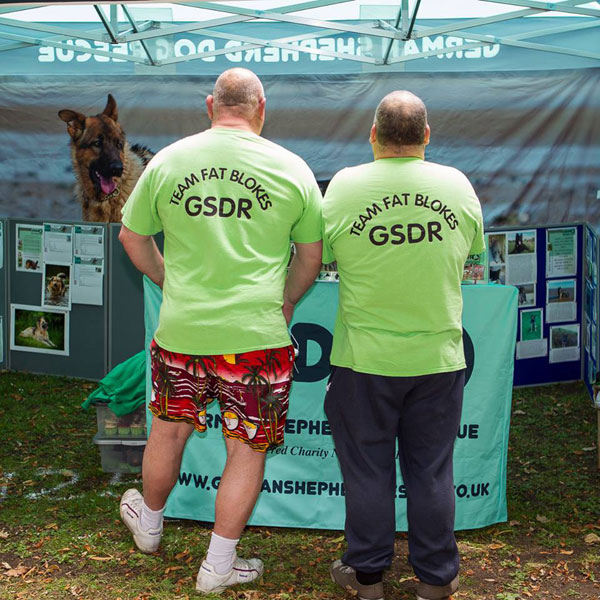 Our famous double act TFB!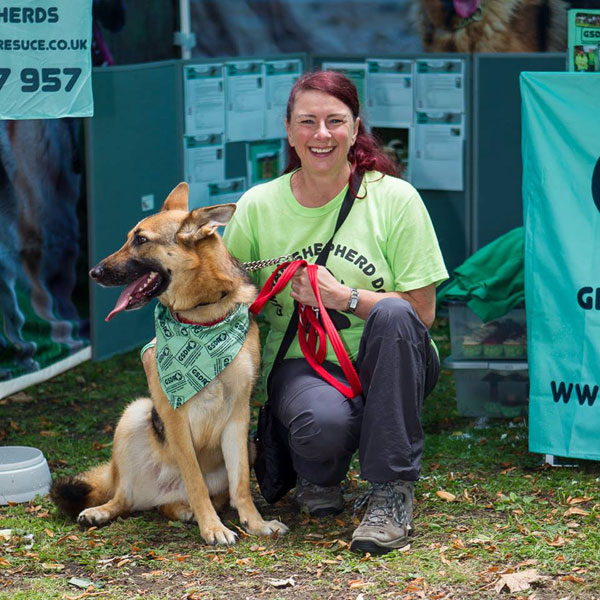 Janine with her lovely pooch Molly who just loves GSDR events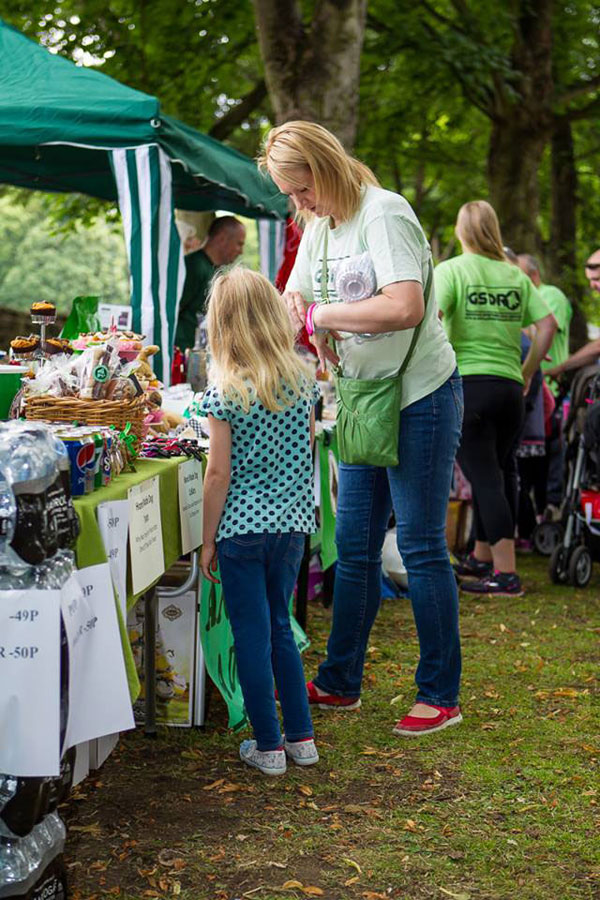 Alison getting ready for the off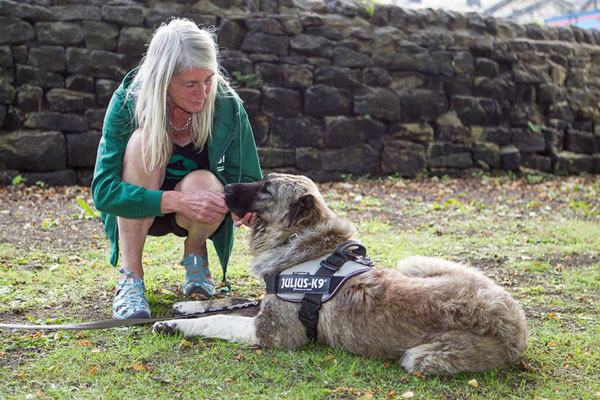 Sox decided she would rather not be at Kirkstall!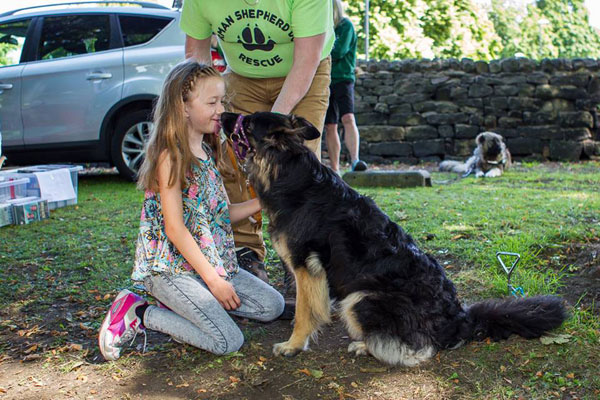 Our little superstar Coco giving kisses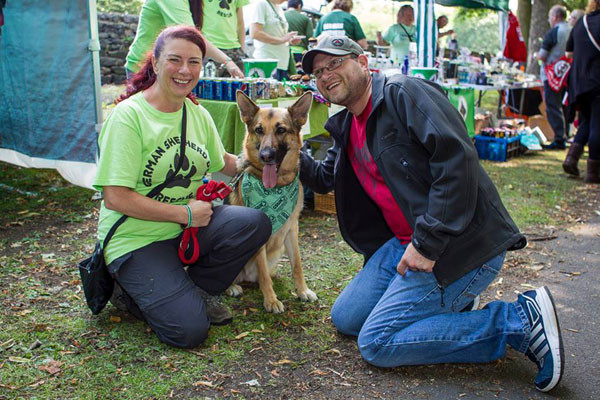 Janine and Molly, great ambassadors for GSDR and the breed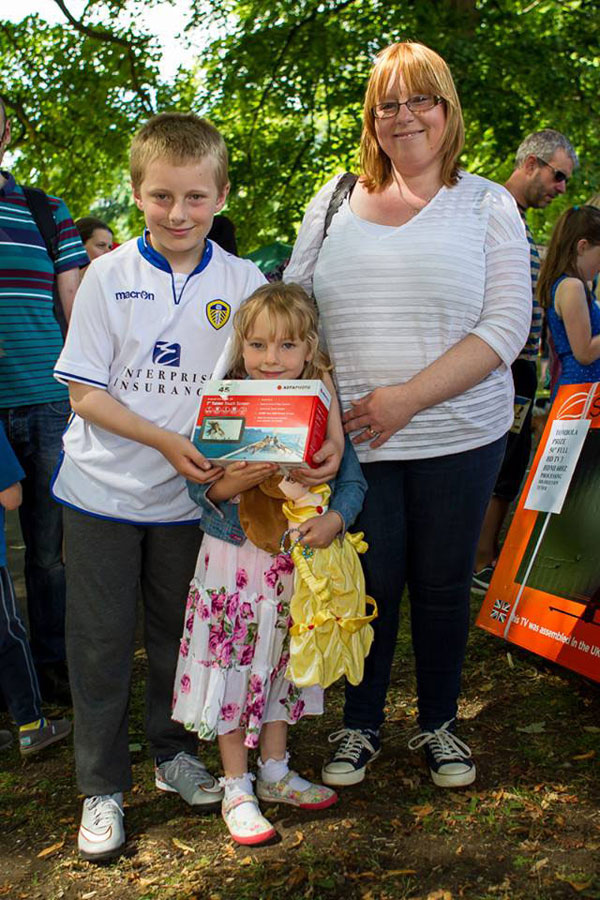 One of the many lucky prize winners