GSDR Kennel Fee Appeal
GSDR Kennel Fees Appeal 2013 Xmas Appeal
We need your donations to keep dogs safe until new homes are found. Kennel Fees last year in excess of £50,000. Vet bills in excess of £25,000. We expect these costs to carry on increasing, therefore, we need to raise more funds.
Our average kennel costs are £8 per dog per day for kenneling. Veterinary costs continue to escalate and we have had to put on hold, our spay neuter program because of these escalating costs. We hope to be able to get that back on track in 2014.
TEAM GSDR ZIP WIRE FUNDRAISING EVENT OCTOBER 2013
To raise much-needed funds for GSDR, a crew of 14 intrepid volunteers completed the Zip Wire Challenge on October 6th, 2013. We need to raise more funds so that we can help more dogs. More funds are needed to help pay our ever increasing kennel bills, where dogs have to be accommodated until new homes are found. This is where we did the challenge.
Penrhyn Quarry, Bethesda in stunningly beautiful Snowdonia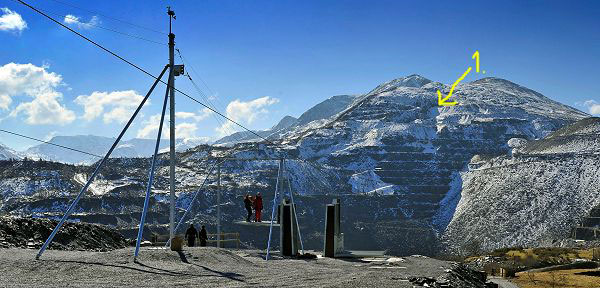 Meet Team GSDR Snowden Zippers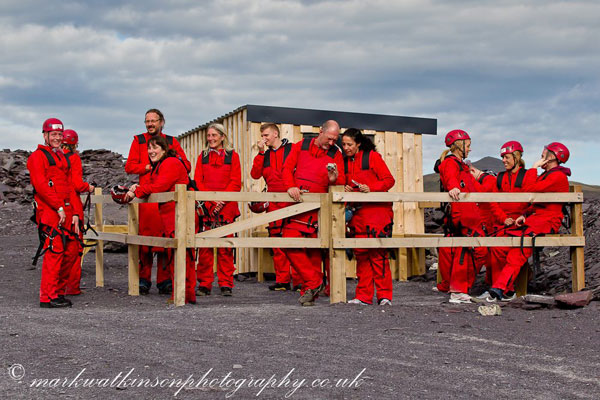 Check out the Snowdon Zippers Photo Gallery
Our target is enormous, we have set ourselves a staggering £12,000 and this will be our biggest fundraiser ever. We know times are tough for everyone but no amount is too small, every penny counts. So far, we have reached just under £7000 with more sponsorship money still to come in. We will keep this event open as we need to try and get as close to our target as possible.
If you donate through Virgin Money Giving and you are a taxpayer, we get an extra 20% in Gift Aid rather than the charges levied by Paypal. Virgin accept all credit/debit cards

You can also now set up a standing order to donate monthly to the rescue.
Please download Standing Order Form.
Dogs in kennels for months, some 2 years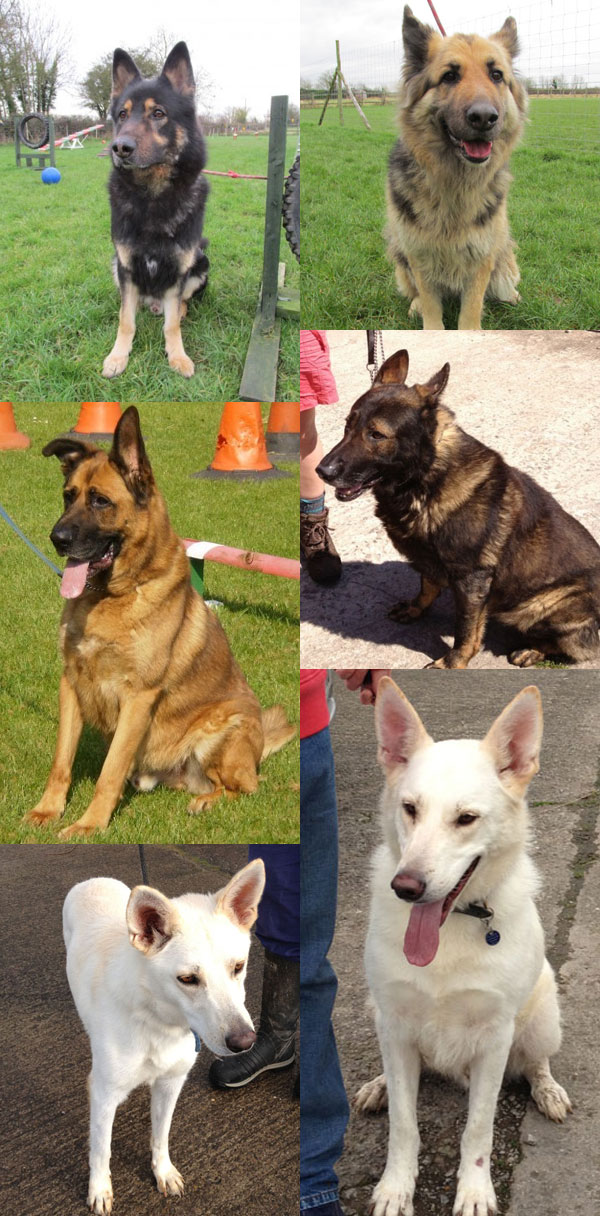 All of the above dogs above have been in kennels over 6mths. Chopper has been in kennels 2 years as has Harvey. Pretty girl Roxy went into kennels in January 2013. George is a beautiful boy with Czech parents from excellent blood lines. Our white boy and girl are Marley and Maxwell both of whom have been rehomed and come back because new owners want perfect dogs! It is not good to keep these dogs long term in kennels as they become institutionalised and more difficult to rehome. Faced with the prospect of so few good homes and the economic climate, we have no choice but to kennel these poor dogs to keep them safe until new homes can be found. Please consider donating to help these dogs and others like them, or consider giving one of our long stay kennel dogs a forever home
Herein lies our problem - too many dogs and not enough passed home checks. At GSDR we believe all dogs deserve a chance so if we have no foster homes or forever homes, we have to resort to putting the dogs into commercial kennels to keep them safe until new homes are found.
If you donate through Virgin Money Giving and you are a taxpayer, we get an extra 20% in Gift Aid rather than the charges levied by Paypal. Virgin accept all credit/debit cards
Other costs for the rescue
Feed a needy GSD - £3 per week
Microchip - £25
Spay/Castrate - costs vary between £100 - £200 depending on vet and area
Vaccinations - £40 per dog
Flea/Worm treatments - £15 per dog
Please also visit the GSDR merchandise page for items that would make great gifts or just treat yourself and don't forget the keep a dog safe in kennels. £8 will pay for one kennel space for one day. Every pound counts
Thank you
Jayne Shenstone
We need your donations to help us continue
Please help support the rescue