German Shepherds Rehomed 21
More German Shepherd Puppies and Dogs that have found new homes
ALL OF THESE DOGS ARE NOW REHOMED
SUCCESS STORIES
|1|2|3|4|5|6|7|8|9|10|11|12|13|14|15|16|17|18|19|20|21|22|23|24|25|26|27|28|29|30|
|31|32|33|34|35|36|37|38|39|40|41|42|43|44|45|46|47|48|49|50|51|52|53|54|55|56|57|
|58|59|60|61|62||63|64|65|
Keizer- 8 NW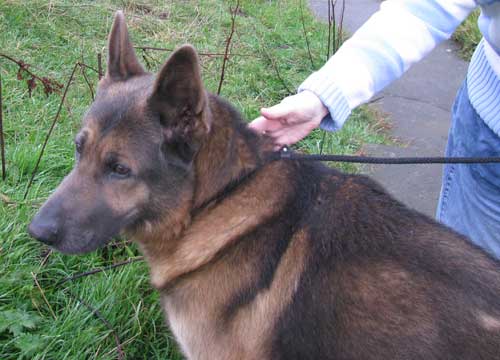 Keizer is an 8-year-old, black and tan, short haired, entire male. He loves people and is generally friendly. He would be better in a quieter home without young children although he has previously lived with young children. Keizer is not keen on other dogs or cats but would make a wonderful companion as an only dog. As with most GSD's he can be protective of his home and owner.
Zara and Zeus - have to be out in 2 weeks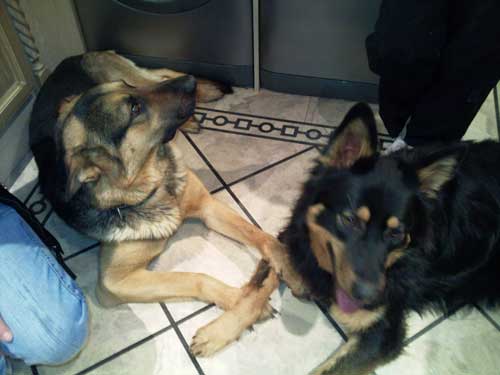 Zara and Zeus are brother & Sister and are 2 yrs old. We would like to find a home together as they have always been with each other. They live outside. Zara is spayed and she is black/tan long coat. Zeus is entire Black/Tan short coat. Not been socialised with other dogs but when taken out on walks don't bother. Do not bother when taken to vets. Never shown any aggression. When our volunteers went they were outside they took treats from them then when allowed indoors soon snuggled up for cuddles. We think older children say 10 upwards. Cats no Vac. need to start again. Volunteers feel these two are nice dogs saw nothing not to like. The reason for rehoming owners going abroad in 2 weeks so we need a home soon.
Ben 18mth-2years - central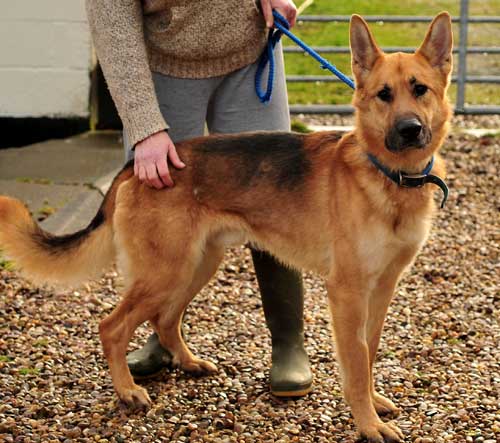 We think Ben is 18mths - 2 years old. Ben is a lovely friendly young boy who was going to be put down because he is a bit possessive over food. Hardly surprising as he is very underweight so has probably been neglected and underfed. He desperately needs out of kennels and into a home without very young children. Ben is neutered.
Robson approx 3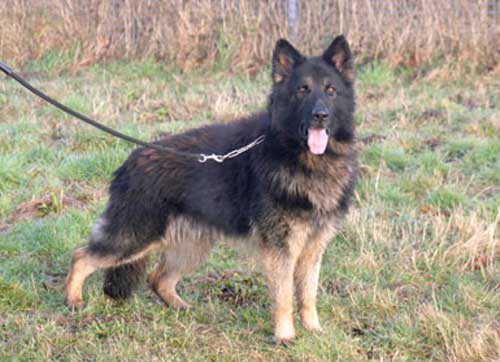 Robson came out of the pound and is approx 3. He is big, noisy, boisterous and really handsome but he is extremely thin. No surprises that he has a bit of food aggression - well he has been starved! A Beautiful big dog that needs an experienced GSD owner without young children or other dogs.
Flash 2-3 years old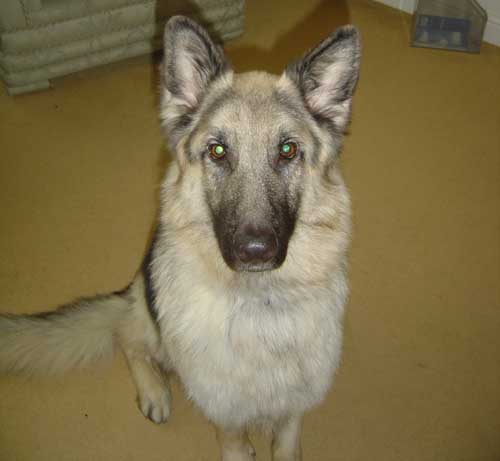 A Gorgeous young lad that was picked up as a stray. Very friendly with people once he knows them and OK with some other dogs. Currently in a foster home with a female GSD. Basic training required.
Barney 4 - hasn't had much of a life and wasn't very good at his job!!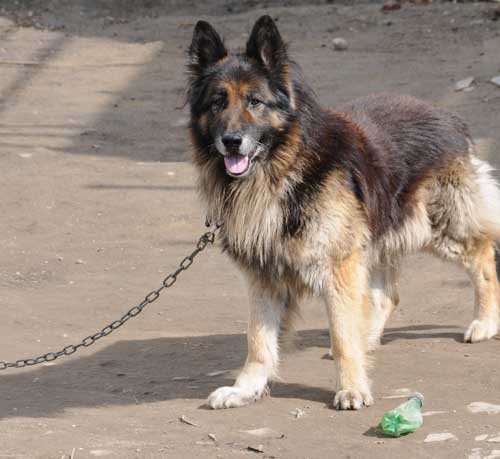 Barney a 4-year-old entire black and gold long coated dog. He has been used as a guard dog on a building site but he is not very good at it!! He likes company either human or another dog. Loves to play football and has played with owners children. Ok with other dogs not sure about cats.
Ben - owners emigrating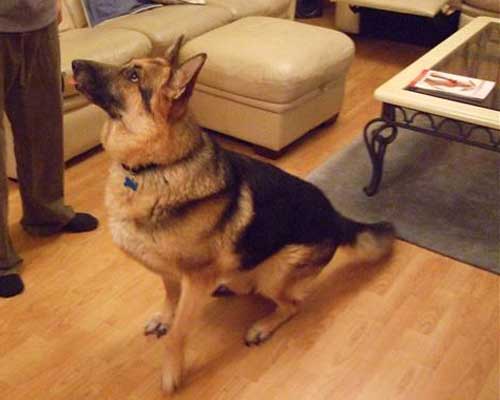 Ben is a 4-year-old, black and tan, short haired, entire male. He is a nervous dog having been abused when he was younger and takes to time to be confident around strangers - he is not aggressive but will bark and run away from people at the front door. Ben likes to play but is quiet and nervous - he is very affectionate with his owner. He will bark at other dogs when out but has mixed with other dogs in the home when the owner has 'dog sat' for friends - he tends to be more confident around smaller dogs. Ben hates cats. He is good with children. Ben is being rehomed as his owner is moving abroad.
Kia 3 NW - Needs out asap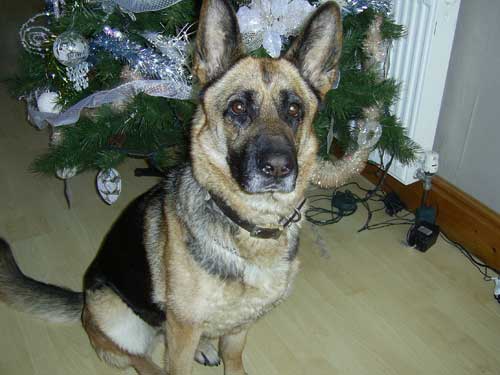 Kia - is a 3-year-old bitch who is a loving loyal family dog who enjoys lots of kisses and cuddles, she likes children. Kia will be best suited to a family where she will be the only pet as she is not too keen on sharing her owners' attention with other pets, she doesn't like horses or farm animals. Kia isn't too keen on initial strangers but once they have been introduced by the owners is generally good. Likes a quiet environment and lifestyle with walks on the lead as can be protective of her owners.
Trixie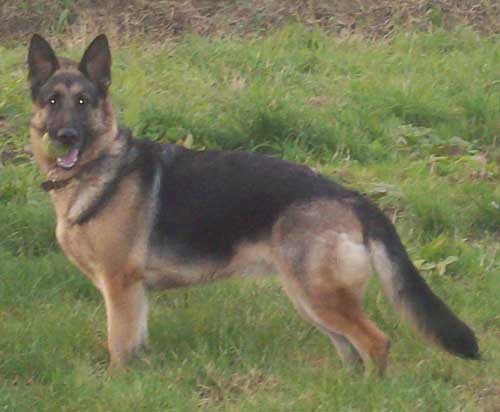 Trixie is a beautiful young bitch that loves people and loves to play. She is a very active dog who loves to run around all day but needs an experienced home. She is aggressive towards other female dogs but OK with males. She has been in kennels far too long which is a shame as she is such a loving dog towards people. We feel it would be detrimental to keep her in kennels any longer.
Lady - central. Must be out by 24th Jan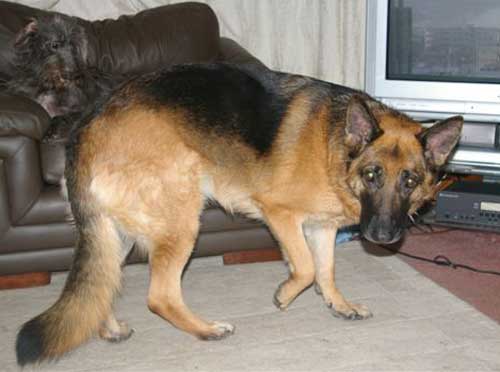 Lady is a spayed 4-year-old black and tan short coated girl desperate for a new home, She doesn't like cats but loves small dogs and children, she likes other dogs but approaches them wrong sometimes upsetting the other dog but she never fights with them, she lives with a lurcher. Lady barks at people at the door but is fine when they are in the house. Lady has got to find a new home by the 24th of January because the owners have got to move. Owners absolutely distraught at having to give this wonderful girl up.
Donations are always welcome
Please help us by making a donation so that we can help re home more unwanted German Shepherd Dogs. Donations can be sent to Jayne Shenstone, German Shepherd Dog Rescue, Little Vauld, Marden Hereford HR1 3HA. We also accept Paypal payments - just click on the Paypal button below. Thankyou.