German Shepherds-rehomed 63
More German Shepherd Puppies and Dogs that have found new homes
ALL OF THESE DOGS ARE NOW REHOMED
SUCCESS STORIES
|1|2|3|4|5|6|7|8|9|10|11|12|13|14|15|16|17|18|19|20|21|22|23|24|25|26|27|28|29|30|
|31|32|33|34|35|36|37|38|39|40|41|42|43|44|45|46|47|48|49|50|51|52|53|54|55|56|57|
|58|59|60|61|62||63|64|65|
Kacy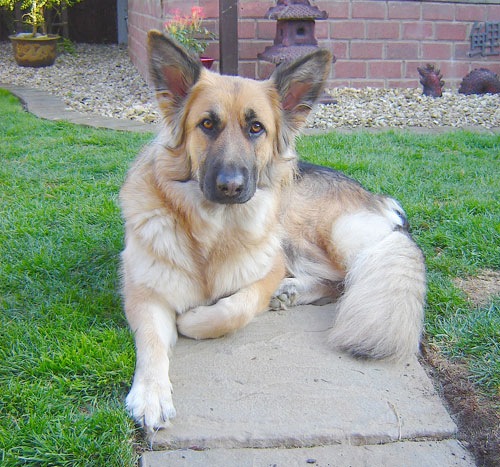 Kacey is 18 months old not spayed, gold sable, mid too long coat, vaccinated but due soon. Good with older children (younger children unknown). Shows some aggression to other dogs (cats unknown). Does bark at strangers (barked at volunteer when entered the garden, but settled down). She is micro-chipped and she is house trained
Ash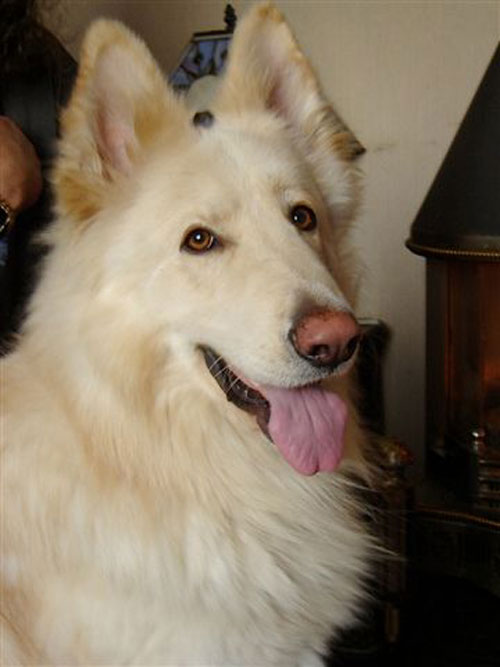 This is Ash. lovely boy, he is entire and 31/2 yrs old Beautiful white long coated boy. He is Vaccinated and micros chipped. He is fine with children as he comes from a home with children. Lived with 3 other dogs and cats. Ash is looking for a home due to no fault of his. He has never shown any aggression We think he will make someone a fantastic pet.
Tara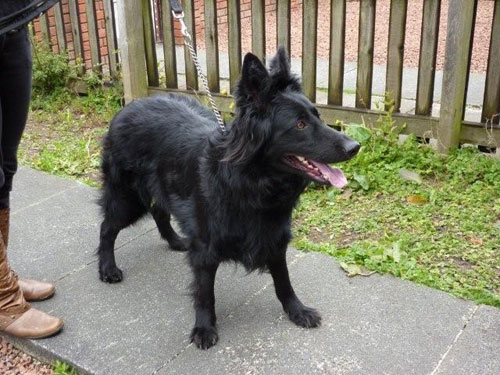 Tara is 4 yrs old Black Long Coat she is spayed, she is fine with children she came from a home with children, she has lived with another dog and she has lived with cats.This girl has never shown any aggression and is up for adoption purely because her owners no longer have the time for her. She is now in a foster home. Living with 2 GSD's and last I heard doing well. This girl has not been taken out very much so most of the outside world is new. She is coping well and family say she is a pleasure to be around.She is good in the house and good off lead recalls well and she loves water . Durham area
Derrick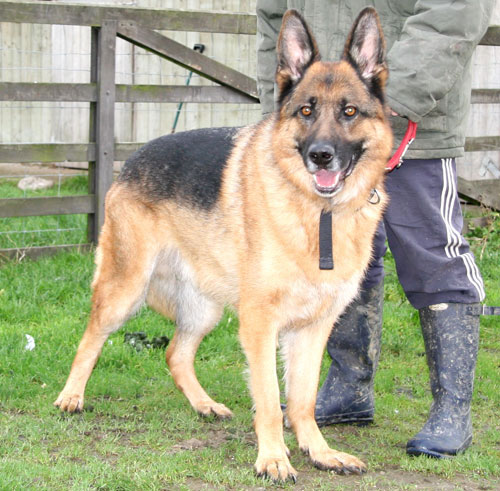 Very friendly but of course does have the typical guarding instincts. Good on a lead, and very good off lead. Mixes with some dogs but does have to get to know them but he is also getting much better at socialising. Not good with cats. Great in the house and is house trained. Loves to play and loves lots of attention. He is very affectionate and wants to please. He would be better placed in a house where he is the only dog unless he is placed with an experienced handler He is kind, loving and fun to be around.Whoever chooses Derrick will get a great dog. He is 5 years old and microchipped
Abby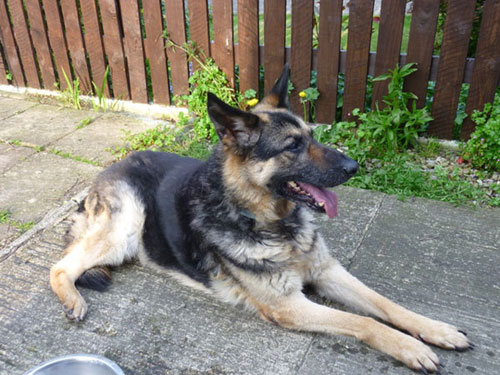 This lady was collected from the pound history un known but if we hadn't taken her she would have been put to sleep. She is now in a foster home and they had named her Abby. She is lovely nature. Calm, cuddly and surprisingly clean. Obviously, nails need clipping and a brush. My observations so far: good with other dogs, cats don't bother her, doesn't jump on people, travels well, like cuddling, gentle takes treats from hands. lovely nature.
Freya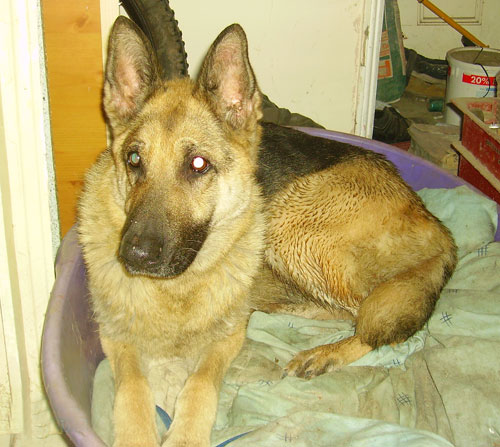 This is Freya, an 8-year-old, unspayed bitch. Freya is still very playful, and loves collecting sticks, but does get possessive over them! She is microchipped, but not up to date with vaccinations. Not keen on small, yappy dogs, but fine with large dogs. Cats not known. Has lived with children from 5 years upwards. Freya is a lovely, laid back girl, who loves company. Housetrained. Good recall. Does pull on the lead. No known health problems. Freya needs a new home as her owner is emigrating.
Jay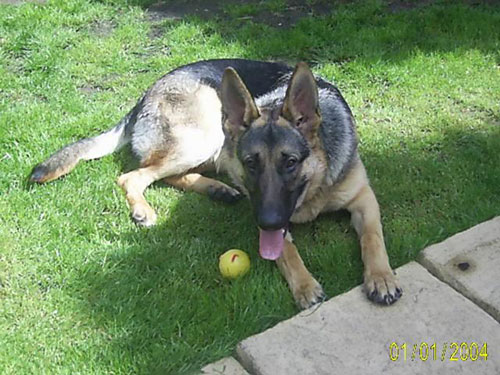 This is 9 mth old Jay. Vaccinated, not neutered. Housetrained & travels well. Jay was bought as a puppy by a lady who works 8 hrs a day, so Jay has been left to his own devices. He has had no training but is fine with other dogs. Cats no. Older children only as Jay is full of energy. Jay needs some discipline as he has never had any. Loves footballs! With some training will make a fantastic dog.
Blue

This handsome dog is 5 yr old neutered male, Blue. He is housetrained and loves to travel in the car, he will get into any open car door, but does bark with excitement the whole journey! Blue loves water, so have the dog towels ready! Blue lives with young children, but can be too boisterous, so would suit older children only. He dislikes cats. When Blue is on the lead he will bark at other dogs, but off lead, he is fine, ownersno aggression, just playfulness. Needs a home aowners' circumstances have changed, meaning Blue is being left too long
Molly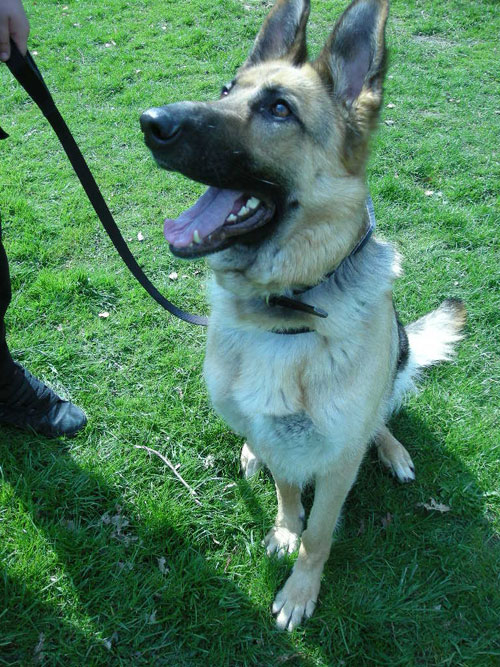 Molly is so nice but she was very upset at being in kennels and was barking constantly. Her 7 days were up so we took her from the pound and she is now living in a foster home with another bitch ad children. Lovely young dog.
Diesel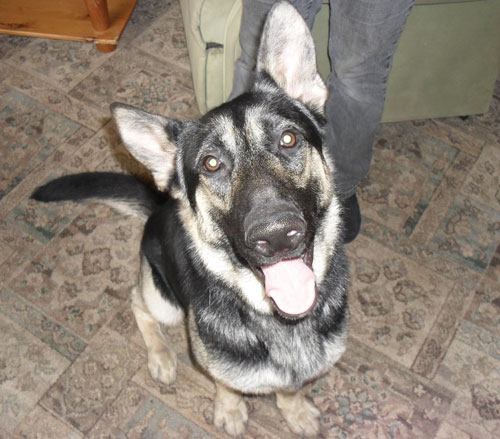 This is entire male Diesel. He is approximately 12 months old. Not up to date with vaccinations, not microchipped. He is a typical lively young male, rough with his play, but no aggression at all. He learns very quickly. Too boisterous to be rehomed with young children. Fine with other dogs, but not submissive ones as he would become too dominant. Housetrained. Excellent recall. Walks well on the lead. Sleeps in the kitchen, no problems. Needs to know who is the boss.
Foxy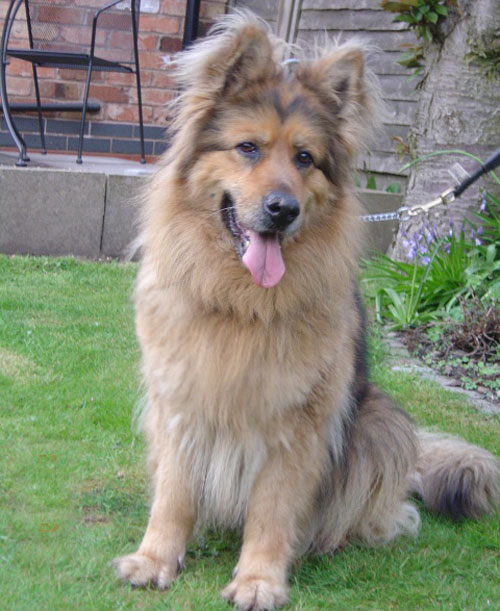 Foxy is 8 years old and has been brought up in a pub environment. She has also been brought up with children. She has been owned by the same family since she left her breeder as a puppy. She appears very good with people and children but has not really socialised with other dogs to any real extent. The reason for rehoming your dog: Owner is having to leave the pub/current home and move into rented accommodation where she isn't allowed to take an animal.
Donations are always welcome
Please help us by making a donation so that we can help re home more unwanted German Shepherd Dogs. Donations can be sent to Jayne Shenstone, German Shepherd Dog Rescue, Little Vauld, Marden Hereford HR1 3HA. We also accept Paypal payments - just click on the Paypal button below. Thankyou.