German Shepherds Rehomed 4
German Shepherds Rehomed 4
SUCCESS STORIES
|1|2|3|4|5|6|7|8|9|10|11|12|13|14|15|16|17|18|19|20|21|22|23|24|25|26|27|28|29|30|
|31|32|33|34|35|36|37|38|39|40|41|42|43|44|45|46|47|48|49|50|51|52|53|54|55|56|57|
|58|59|60|61|62||63|64|65|
Amber and Storm - south west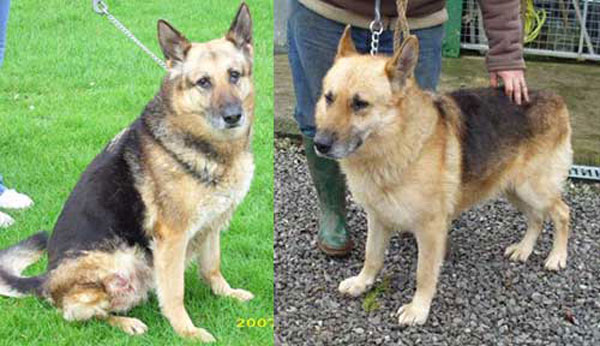 Amber and Storm are 8 and 10 and they have always been together. They have only known life in a yard as guard dogs - they are just big softies. When the owner lost his yard he booked them into the vets to be put to sleep. Small thanks for a lifetime of devotion! They are both very underweight and Amber has pressure sores on her back legs.
Jim - Peterborough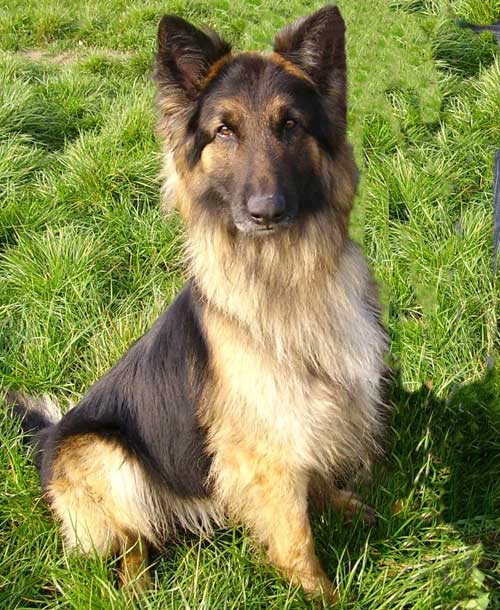 JIM - good with other dogs and wants to make friends with everyone. About 3 years old he would love a family of his own. Give Roz a call if you have a suitable home for this dog on 07849637862
Jill - Peterborough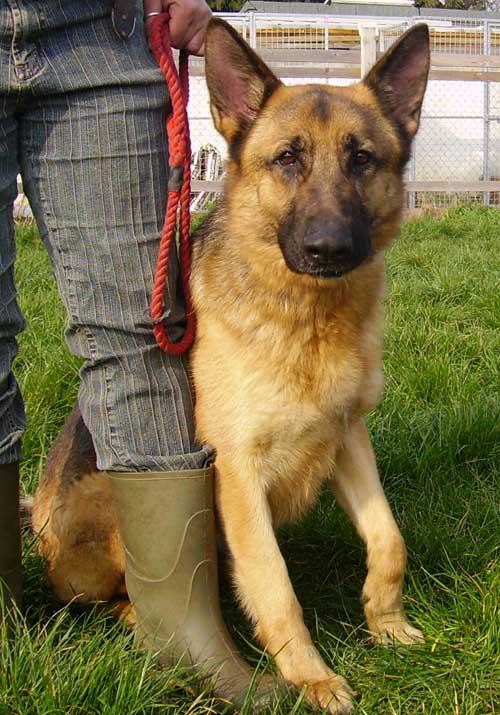 Jill is about 2 years old this lively lady is very friendly and obedient. Would love an active home with older children and possibly another dog. Give Roz a call if you have a suitable home for this dog on 07849637862
Lady 10mths - Peterborough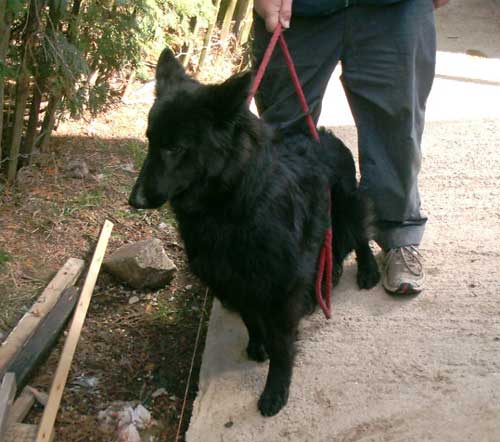 This elegant young lady is possibly a Belgian Shepherd. Slightly nervous but that could be down to being kenneled.
Hear no evil, see no evil, speak no evil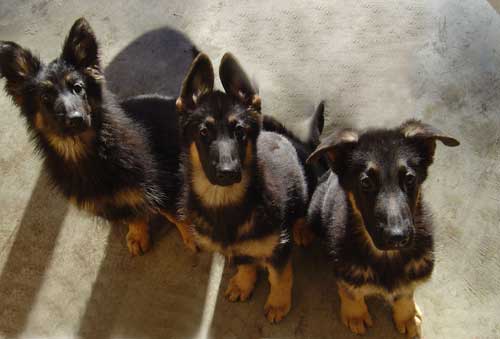 One of these 3 youngsters is still looking for a nice home.
Kizzie 1 - Peterborough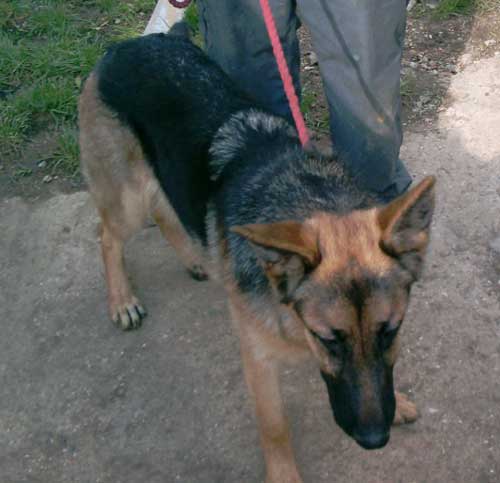 A lovely young lady that should never be in rescue. Good temperament and good with other dogs
Max 18mths - Peterborough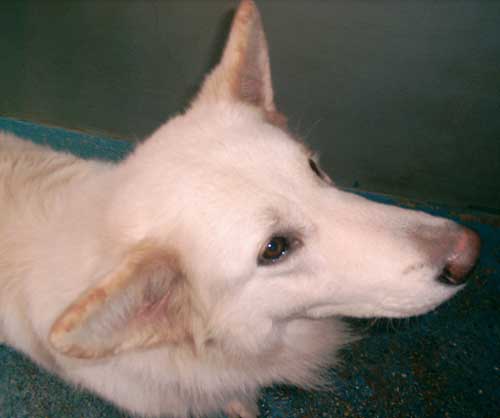 Gorgeous boy.
Talon - age 5-7 northeast.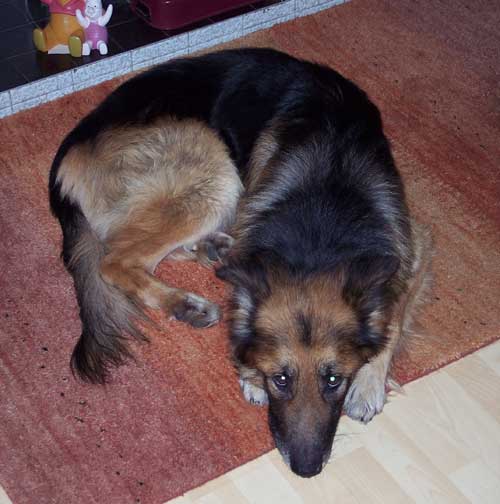 Talon is in a foster home and has been bathed and is now getting food and exercise. He gets on fine with other dogs and with the 4 cats that he is living with. Read poor Talons story. This dog only weighed 23 Kg when he was put into his foster home
Pound girl long coat - approx 1-2years old Nottinghamshire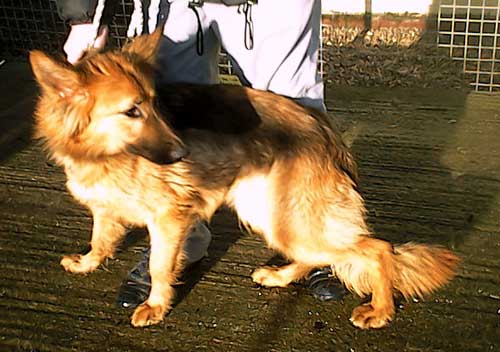 How could anyone dump this beautiful young girl?
Sabre -7 years old Middlesex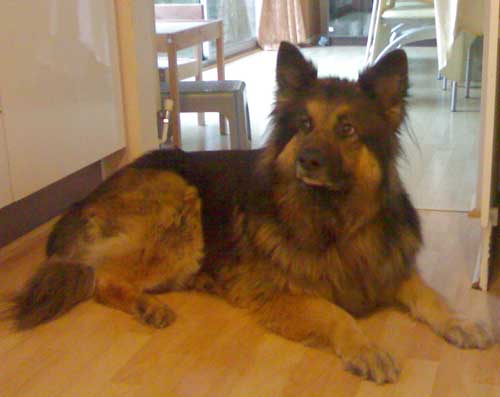 Sabre is 7 years and is a lovely family pet. He is very good with young children and he enjoys walking and trips to the park where he will play with other dogs of all sizes with no problems. Sabre can be boisterous in a playful way as his behaviour is often still very puppy like. For example, he shows this behaviour most when people come in the house and he is excited.
Pound Boy approx 2 - 3 years old Nottinghamshire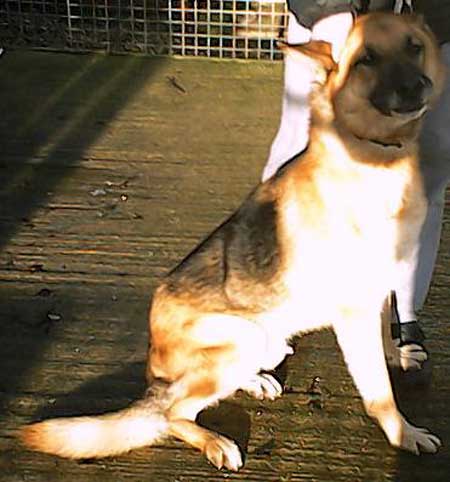 Stray dog 3 - dog approx 5-6 yrs Nottinghamshire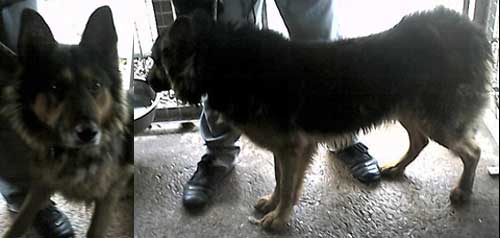 This poor lad has obviously not been well cared for. Nice home required asap
URGENT DOGS

These dogs are in the pound, 1 has now been rehomed but the other 2 urgently need out asap. The pounds cannot keep dogs indefinitely and space will be needed for more strays. Please contact Wirral Animal Control & Welfare Service, Corporation Road, Birkenhead TEL: 0151 647 8799
Bear & Teddy. Will deliver anywhere in the UK to the right home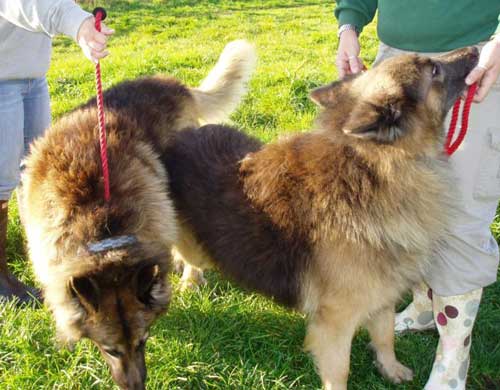 Not much is known about these 2 boys but they are absolutely delightful dogs. Friendly, playful OK with people other dogs etc. So far they have shown no vices. They depend on each other so we want them to stay together. Beautiful boys.
Sable girl between 1-2 years old Nottinghamshire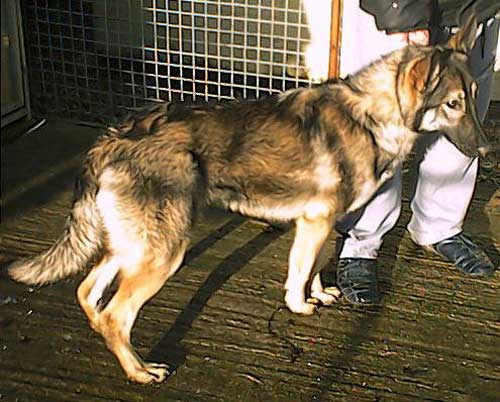 A lovely young girl that found a loving home.
Stray 1 - Dog approx 2 Nottinghamshire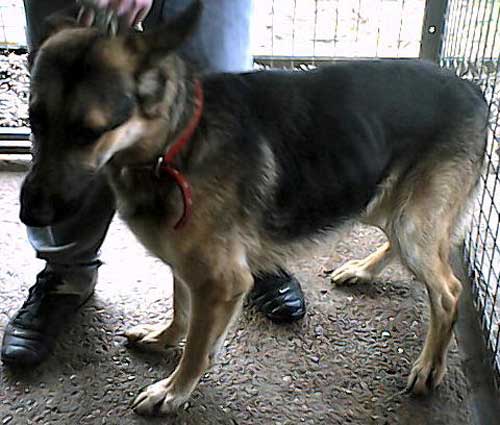 This young man desperately needed out into a loving home - he has been adopted.
Stray 2 - bitch approx 1-2 Nottinghamshire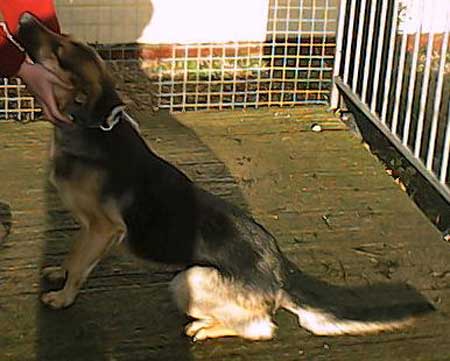 Young bitch, terrified at being dumped and put in kennels. Now in a nice home.
Lana - Scotland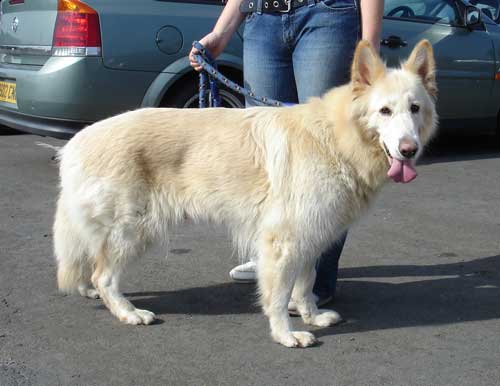 Lana is 3 years old and spayed. She is very affectionate with people she knows and has lived with kids. She is OK with some dogs once she knows them but not always at first. Lana can be a bit iffy with some men and she is quite protective hence we think she would be better in a home that is not in an area that is very built up. A really lovely dog for an experienced home. Lana came to the sponsored bridge walk and behaved impeccably. Happily now in a new home.
Aly - Peterborough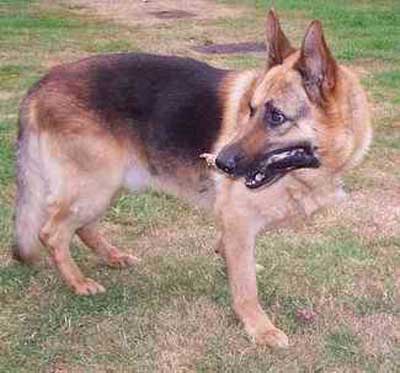 Isn't he gorgeous????? - a beautiful specimen of the lovely old fashioned german shepherd dog. He is probably about 6 or 7 yrs old - not wanting a lot of exercise as he hasn't been that well cared for. BUT a gentleman of this temperament should be looked after and loved in his twilight years. Does a dog you have at home at the moment need a nice older companion to share her last few years with? Aly gets on with other bitches, but we wouldn't want to rehome him with a dog that may beat Aly up - he is just too nice. Give Roz a call if you have a suitable home for this gent on 07849637862
More Rescued German Shepherds
Donations are always welcome
Please help us by making a donation so that we can help re home more unwanted German Shepherd Dogs. Donations can be sent to Jayne Shenstone, German Shepherd Rescue, Little Vauld, Marden Hereford HR1 3HA. We also accept Paypal payments - just click on the Paypal button below. Thankyou.