German Shepherds Rehomed 23
More German Shepherd Puppies and Dogs that have found new homes
ALL OF THESE DOGS ARE NOW REHOMED
SUCCESS STORIES
|1|2|3|4|5|6|7|8|9|10|11|12|13|14|15|16|17|18|19|20|21|22|23|24|25|26|27|28|29|30|
|31|32|33|34|35|36|37|38|39|40|41|42|43|44|45|46|47|48|49|50|51|52|53|54|55|56|57|
|58|59|60|61|62||63|64|65|
Meg 4 NW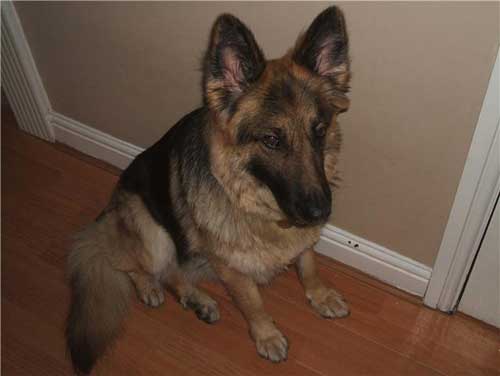 This little stunner is Meg. A 4 yr old girl not spayed. She is a lovely playful girl, who loves being the centre of attention- & why not when you're that gorgeous! She has been brought up with young children. A strong girl, who pulls a little on the lead. Meg hasn't been socialised with other dogs so this will need an experienced owner to rectify that, however, she is a very intelligent girl, so easily trainable.
Maisie - central. In foster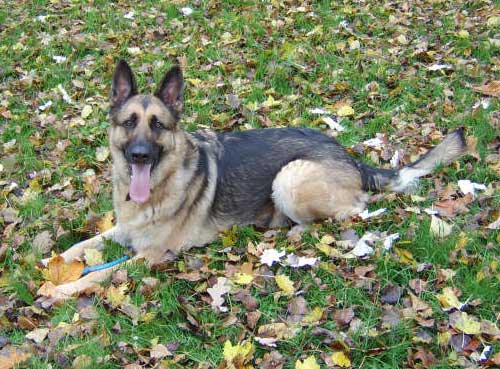 Maisie is 6 years old sable spayed bitch who likes kids but would be better with older ones as she is boisterous. She has spent the last 5 years of her life with an elderly gentleman cooped up in one room in a house. A neighbour has been walking her and took her to classes to socialise her. The owner is now terminally ill in hospital and Maisie is in the house on her own with the neighbour letting her out during the day. Maisie was booked into the vets to be put to sleep last week. AT RISK
Kim 10. AT RISK - very sad case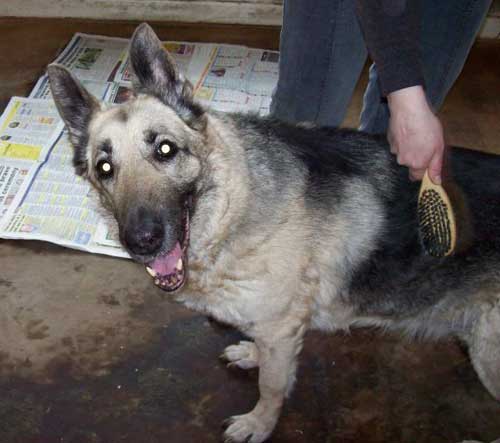 Kim is 10 years old and has spent nearly all her life locked in a bedroom. Her owner has recently died and she has just under 2 weeks left before the relatives have to have her put to sleep. She desperately needs are caring and understanding home to live out her remaining years. She appears fit and healthy and has lots of energy. She likes to play and loves attention! Her family say she needs to go to a home with no young children or other dogs/cats. She also pulls on the lead because she has hardly ever been walked. Please bear in mind the photo shows her in her current environment and does not do her justice.
This poor girl has had such an awful life, yet still appears happy and playful. Is there anyone who can help save her life? If anyone can help either with rehoming or temporary foster care or if you would like to know more please can you call 07742427141
Rex -18mths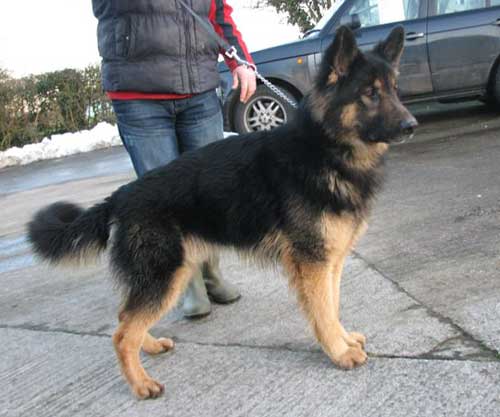 Rex is a lovely looking dog who requires a very experienced home. His previous home consisted of a lot of violence and this has had an impact on this dog. He is very wary of men and has in the past tried to protect himself and his family. Whoever takes on this beautiful dog should be someone who is confident and will give him a stable loving home and the time and patience to work with his needs. Also, they will always need to be aware of his past. He needs to go to a home that doesn't have children as this can make him very stressed. He would be best suited to a home where he is the only pet.
Sasha 2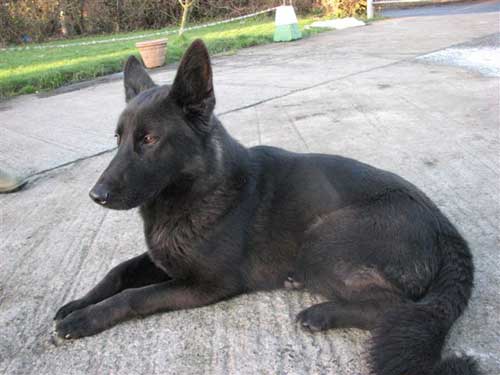 Sasha is a beautiful black GSD who is very loving to her owner once she gets to know them. Due to her past experiences, she will need an experienced owner and a home with no children or other pets. Sasha in the past has been very nervous of strangers and a lot of work has gone on to build her confidence. This work will need to continue in her new home.
Blaze 1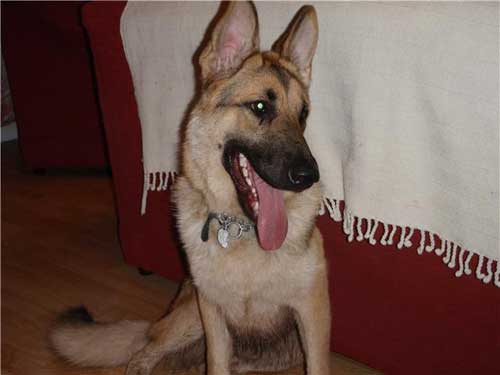 Blaze is a handsome dog who has a lot to give unfortunately he has never been properly socialised, this is currently being worked at the kennels where he is staying until his forever is found. It is thought that in the past he may have been hit. He barks at people until he gets to know them and this can seem aggressive although he has never shown his teeth or bitten anyone. He can be very territorial within the home. He is a handsome dog, full of fun, he is fine with older children, very intelligent and needs constant stimulation. He is a wonderful young dog that just needs someone with time and patience to bring him on. When stressed Blaze likes to have something in his mouth and this will be what ever is available i.e a trouser leg another dogs fur. This is not done in malice but would need to be worked on and carefully managed. Maybe by training him to carry something in his mouth when out as this is when he is most stressed. Who ever takes on Blaze will need to be very experienced but with the right owners Blaze will make a wonderful pet.
Fitz 3 - central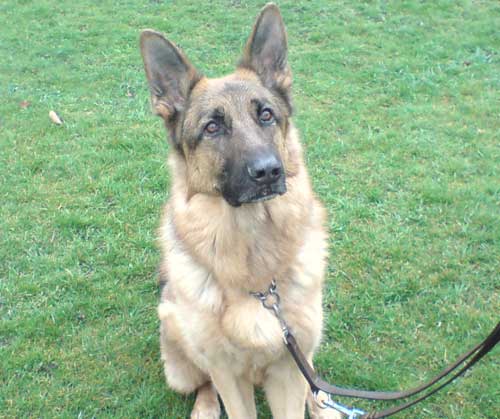 Fitz is a stunning 3 yr old castrated male who is vaccinated and micro chipped, he is a very loyal loving dog, he is not very good with cats. He was attacked when he was very young by another dog when he was on the lead and since then he does bark at other dogs but is fine with them once he is off lead, Fitz has lived with teenage boys so would be better in a home with older children, He barks at strangers when they first come into the house but is friendly within minutes. The owners are sadly having to rehome Fitz as they are moving into rented accommodation on the 13th of March and cannot take him with them.
Sasha and Spike - Appallingly treated but 2 of the nicest dogs you could meet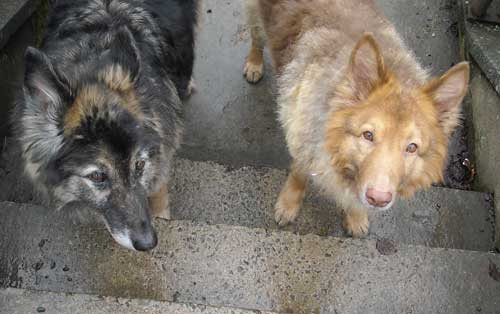 Spike and Sasha have been treated appallingly by their previous owners but are now safe with a foster mum and ready for rehoming. Read about their ordeal. Sasha and Spike are truly delightful dogs and they deserve a special home together. They are both good around kids, cats and other dogs. They both love to be fussed on the head Spike doesn't like any one touching his back, think he might think we are the vet going to go to his bottom. They both are good in the car don't run off when out for a walk, they stay close, good on a lead never pull don't go up to other dogs. Spike a bit wary and seems nervous on the first meet of new people but Sasha loves anyone and they will follow anyone so need a little reminder who they are with. We think they should be homed where there are no other dogs in the house as they need there own special attention and would probably come out of them selves more. Beautiful easy going laid back dogs.
Sasha - needs out by 24th Feb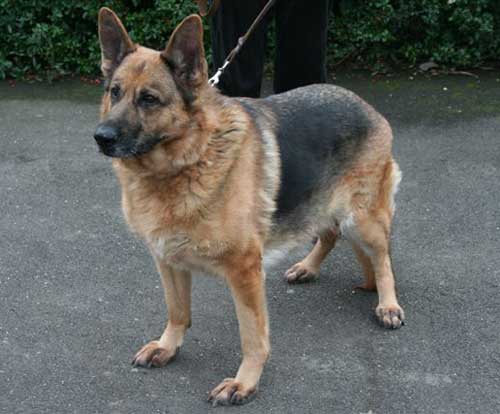 Sasha is a 6yr old unspayed bitch that is very loving, she is good with children and other dogs and as far as we can tell she is good with cats as well, Sasha has always been very well loved and cared for so it is very sad that she finds herself looking for a new home at this time, her owner is distraught at having to give such a wonderful girl up but due to circumstances beyond her control she has no choice. Sasha needs to find a new home by the 24th of Feb or her future is uncertain, can anyone give this gorgeous friendly girl a loving home?
Sandy - Described as the perfect dog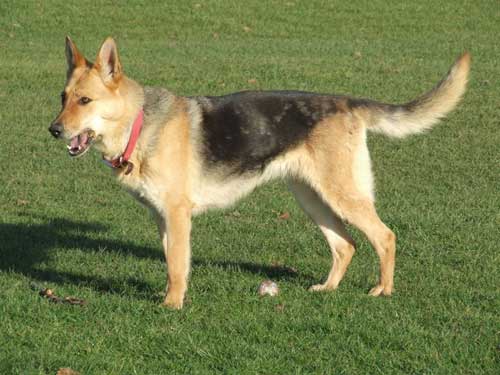 Currently with a volunteer who describes her as a perfect dog. This really is one gorgeous girl who should never have been abandoned - see for yourself
Harvey 5 yrs - over 1 year in kennels!!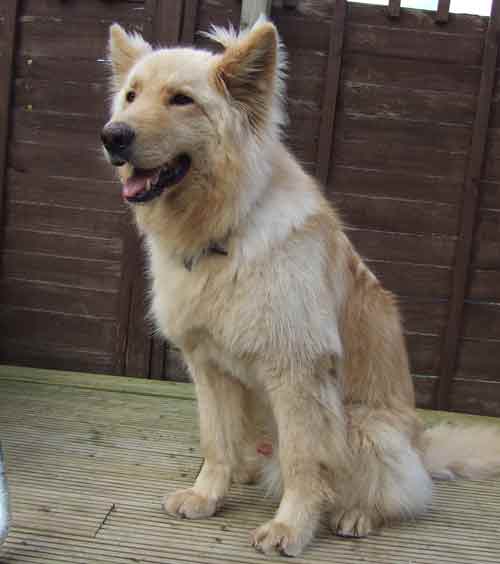 Harvey is a big, beautiful 5-year-old, entire male who has spent a year in kennels now. He is not good with other dogs generally but if properly introduced would accept a placid bitch. Harvey is a loyal dog once he knows you, however, he is very nervous and would need an experienced owner who has a lot of GSD knowledge, somebody who won't be fazed by his initial anxieties. His new owner must be prepared to take the time to gain his trust and they will then need to socialise him outside the home. He needs an experienced home without children.
Donations are always welcome
Please help us by making a donation so that we can help re home more unwanted German Shepherd Dogs. Donations can be sent to Jayne Shenstone, German Shepherd Dog Rescue, Little Vauld, Marden Hereford HR1 3HA. We also accept Paypal payments - just click on the Paypal button below. Thankyou.