German Shepherds Rehomed 33
More German Shepherd Puppies and Dogs that have found new homes
ALL OF THESE DOGS ARE NOW REHOMED
SUCCESS STORIES
|1|2|3|4|5|6|7|8|9|10|11|12|13|14|15|16|17|18|19|20|21|22|23|24|25|26|27|28|29|30|
|31|32|33|34|35|36|37|38|39|40|41|42|43|44|45|46|47|48|49|50|51|52|53|54|55|56|57|
|58|59|60|61|62||63|64|65|
Connor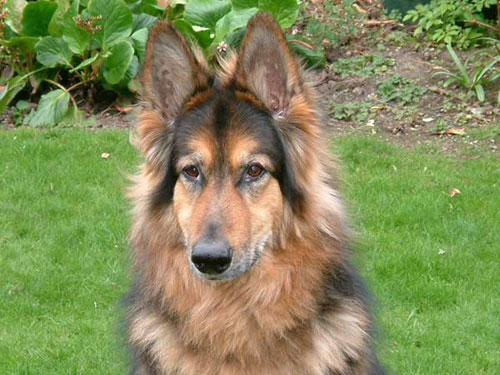 Connor is a very bouncy, confident, large dog who will dominate if given the chance. He is not aggressive but will play fight of allowed to. He requires a home with no other pets, no young children and owners who are confident with having GSDs. He knows all the basic commands but will need extra discipline if allowed off the lead as he rushes in to greet other dogs. MORE PICTURES OF CONNOR
Kira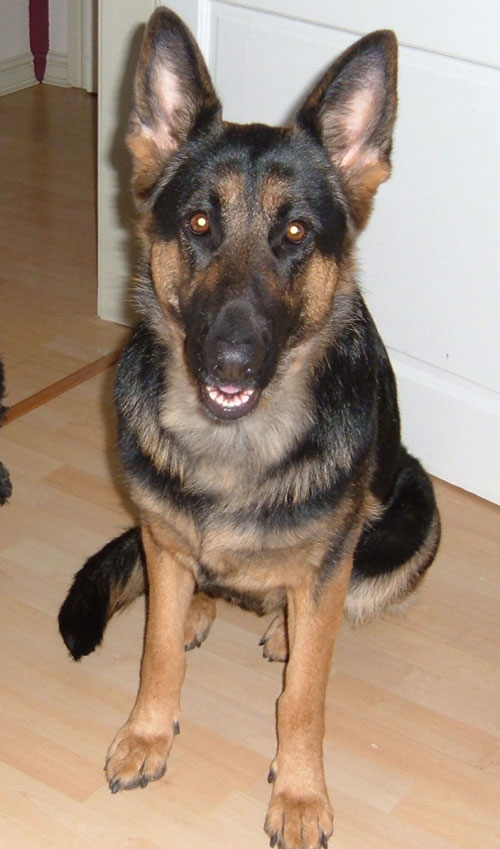 KIRA is 4 years old entire. She is Black & Tan semi coated She is good with children and other dogs she lives with a Cocker Spaniel, She is also good with live stock not sure re cats.She has never shown any aggression to anyone.This is her owner's description of her. Kira is very affectionate, she is very loyal and loves nothing more than lying at your feet or on your lap (if she can) She has a great temperament and loves to play with her ball.When out walking she is very active and just loves to run.She is a very bright lady and loves to learn new things and longs to show how much she loves you. Owner going abroad hence to parting.
Sky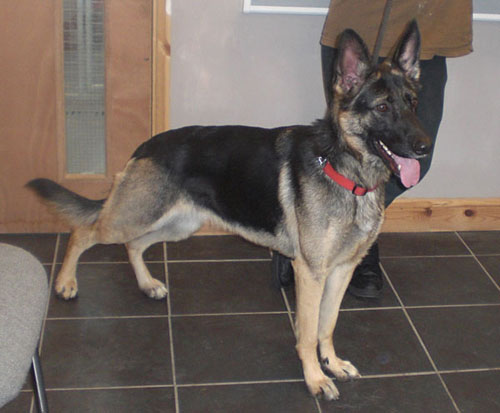 Skye has come into this rescue as she was booked in to be put to sleep as the owner could not cope with her anymore due to lack of knowledge on looking after any dog, let alone a German Shepherd. Skye has no issues that cannot be corrected with the right owner. She is a very sweet dog, but has not been socialised and is slightly nervous of new situations. She is currently to be assessed.
Jerry Lee 18mths old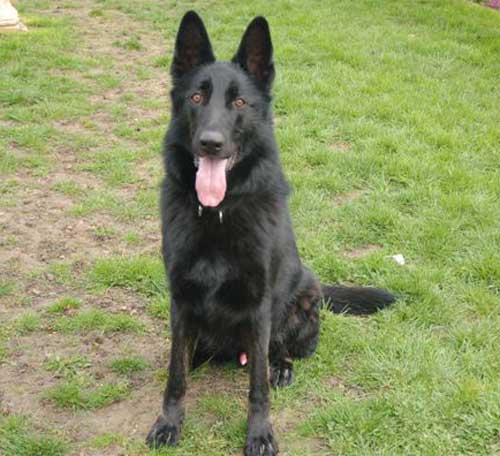 Jerry Lee is a 15-month-old castrated boy, who just wants company and love, he wasn't socialised but since being with a foster home he has been introduced to other dogs and been fine but we have discovered he is no good with cats, Jerry Lee is nervous of new people and would be suited to a home with no children, Jerry Lee loves attention once he gets to know you and loves being groomed
Ben 6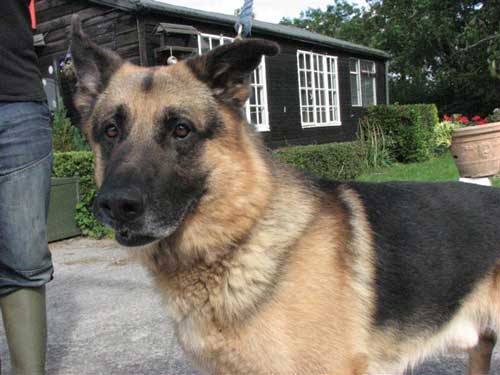 This is Ben who is 6 years old big and handsome, the ears come up from time to time, He is lovely chap no aggression towards people, good with children, but no to black Labradors and
not known with cats. He loves playing with the ball, will sit and go down no problem. All in all, a very good dog to have. He came to the rescue because a drunk decided she wanted to cuddle him, fell on him and he scratched her lip. For that, his owners booked him into the vets to be put to sleep. He is now safe with us. Whoever adopts him, will be a very lucky person indeed.
Jerry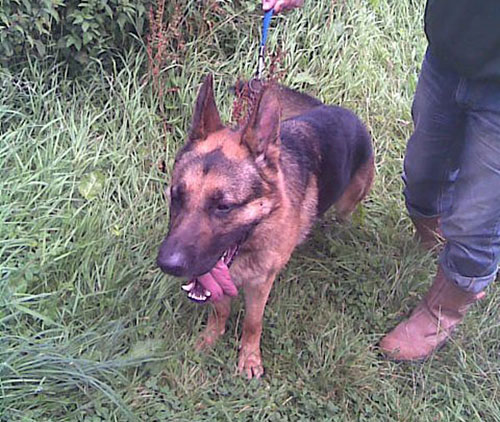 Jerry is nearly 5 years old and entire, he has a lovely nature and did not show any signs of aggression. He is quite boisterous but this is due to him not getting any stimulation of any kind. With the right owner, he will make an excellent companion, he is very thin so will need small regular meals to build him up. Ok with other dogs and children
Sheba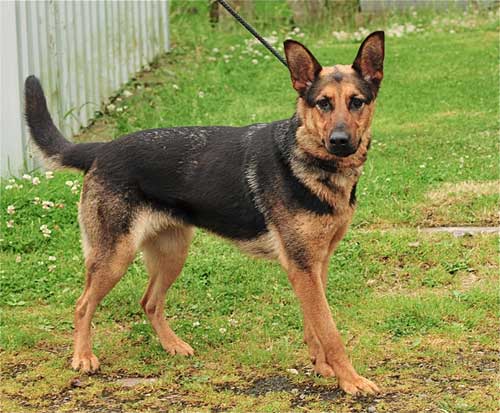 SHEBA - 18 months old black and tan short coat bitch not known if spayed. Quite lively, jumps up, friendly but will bark at the other dogs in the kennels.
Tyson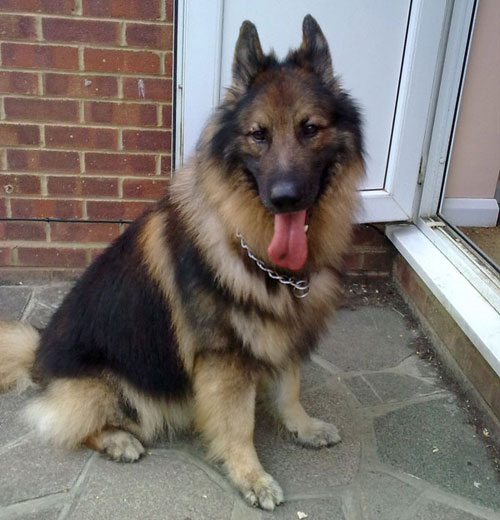 Tyson is an absolute sweetie. He has come to the rescue as his owner lost his accommodation and left him in kennels for the last two months. He is now in foster and living with other dogs, horses and cats. He has lived with children in the past aged 2 and 10 and has been so friendly with everyone that he has come across. Our fosterer said that he doesn't nip or try to bite, even when she spent the best part of the day trying to get the tangles out of his coat! He is housetrained, doesn't chew and used to travelling. Tyson is a special dog who needs a very special home as he does suffer from epilepsy. He is on medication and his condition is controlled. Please do not be put off by this; he is a truly wonderful dog who has much to give his new owner. In every other way, this is a magnificent dog that will make you proud.
Sally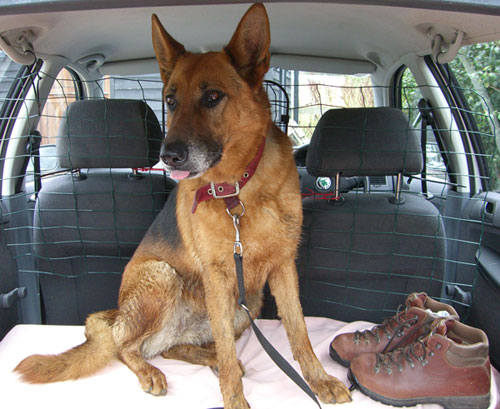 Sally about 5 years old, picked up by dog warden so not a lot of information about her. Very friendly, no signs of any aggression. Doesn't like cats, but seems to be Ok with other dogs. She was picked up with Tiba but we aren't sure if they are a pair. Don't know whether she is spayed.
Tiba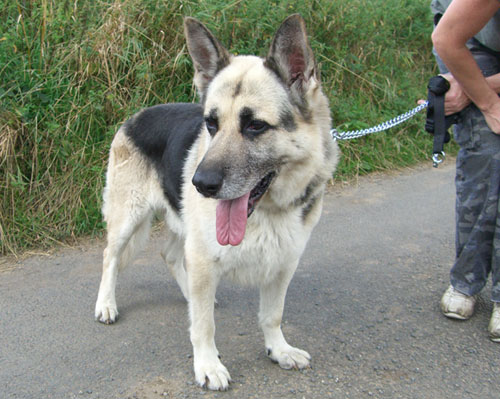 Tiba an entire male about 5 years old. Picked up by dog warden with Sally. Very friendly, no trouble at all in the kennels. Walks Ok on the lead.Does not like cats, seems Ok with other dogs.
Donations are always welcome
Please help us by making a donation so that we can help re home more unwanted German Shepherd Dogs. Donations can be sent to Jayne Shenstone, German Shepherd Dog Rescue, Little Vauld, Marden Hereford HR1 3HA. We also accept Paypal payments - just click on the Paypal button below. Thankyou.