German Shepherds Rehomed 51
More German Shepherd Puppies and Dogs that have found new homes
ALL OF THESE DOGS ARE NOW REHOMED
SUCCESS STORIES
|1|2|3|4|5|6|7|8|9|10|11|12|13|14|15|16|17|18|19|20|21|22|23|24|25|26|27|28|29|30|
|31|32|33|34|35|36|37|38|39|40|41|42|43|44|45|46|47|48|49|50|51|52|53|54|55|56|57|
|58|59|60|61|62||63|64|65|
Jack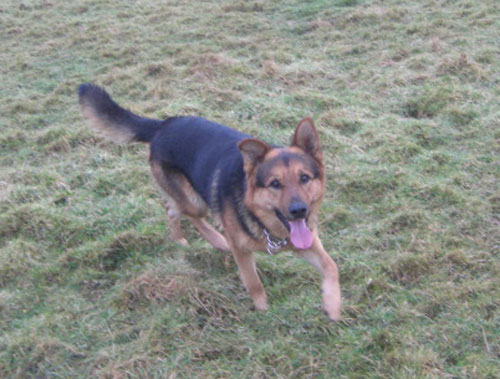 Jack 4 years castrated, vaccinated and chipped always likes to be around you won't go far if he can't see you very loving and playful, been living with 5 cats and another bitch. Fine with most dogs off his lead can be a bit funny sometimes when on his lead.
Benji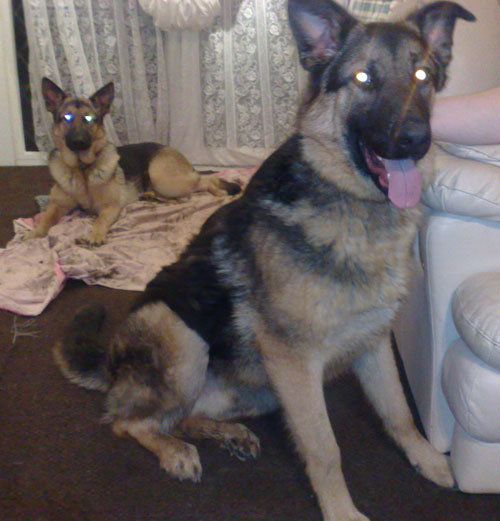 Benji is nearly 12 months old, black and tan boy, quite a big fella with large feet and clumsy. He is quite boisterous and over excitable, he is not house trained, currently lives outside in a run with a GS bitch. He is neutered and fully vaccinated, due his booster in April. He has recently been wormed and flea-d. Great with kids and seems ok with cats but would need to be watched. Good with other dogs but seems to take a dislike to small dogs ie Yorkies. Unfortunately gets a bit car sick. He can be a bit noisy when provoked, he is lead trained but happily, walks off the lead at your side. The only reason he is re-homed is because his owner has an allergy to his hair and it is causing her breathing problems!!
Poppy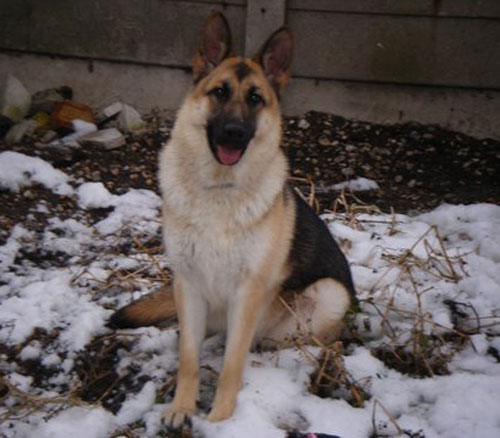 Poppy is a lovely young entire girl, that the owner reluctantly has to rehome. She is only 11mths old and shows no signs of aggression either with toys or other dogs. She will need lots of training as she just really gets excitable if taken out for a walk. Poppy loves attention and affection all the time you are with her. She is also good with children and cats.
Poppy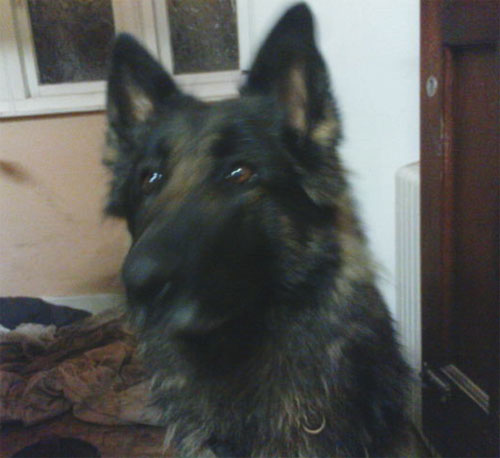 Poppy was picked up last week in East Sussex with a note sellotaped to her collar saying "My name is Poppy and I am 6". The nice lady who picked her up has found no issues with Poppy. She loves people but unfortunately, the lady's current dog does not like Poppy. Not much else is known about her.
Rio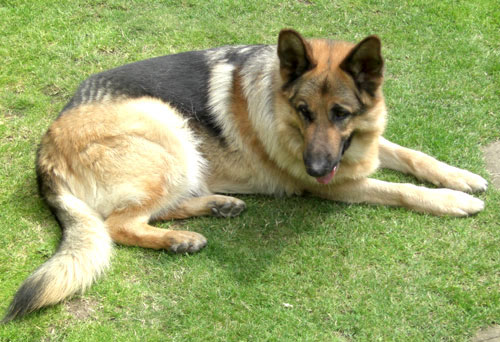 Rio is a 7-year old Black & Tan neutered male, currently in Cheshire. Since his owners' separation, he has been living in a shed with an outdoor run. He is OK with most dogs but does not like cats. We don't know what he would be like with children, so we would not wish to rehome him to a family with younger children. House-trained and vaccinated, this handsome lad desperately needs a knowledgeable, loving home.
Bud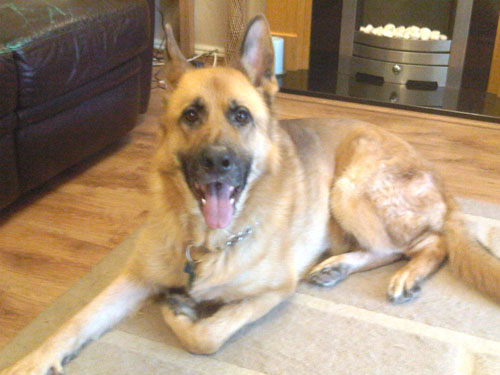 Bud is a 2-year old, neutered, Black & Tan, short-haired male. He is a big boy, who showed no aggression whatsoever towards our volunteer when she visited. A striking looking dog and the family love him dearly, but their personal circumstances force his rehoming. He is still a playful puppy, who hasn't matured yet and lives with a young child. He has loads of energy and needs a home where he will get lots of exercise and the experienced handling to help him grow up. We don't know what he is like with other dogs. He is currently in Lancashire and needs a new home quickly as his owner finds it necessary to move house.
Tia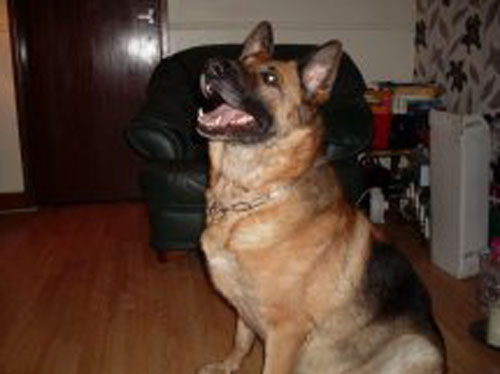 This is 5 yr old unspayed bitch, Tia. She has a fantastic temperament, loves children, loves to play and is obsessed with her squeaky toy snowman! She greeted our assessor with a lovely waggy tail. Tia has had some training, she knows sit, stays paw etc. Not food or toy possessive. She is quite overweight, not getting walked at all, just left for 12 hours every day while the owner works. She pulls on the lead at first, but hardly surprising. Tia was attacked by a dog when she was younger, so she isn't keen on other dogs when out on walks. This needs working on. Dislikes cats. Needs a home urgently, she is being left far too long.
Butch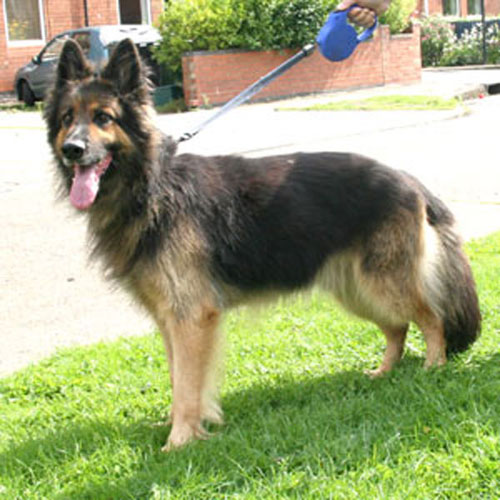 A beautiful dog, Butch is a 4-year old semi-long-coated, entire male. His owners wish to rehome him because he is not getting the attention and exercise he needs. He spends his nights in the house, but most of his days in an outdoor run, although he is house-trained. He is very defensive of his territory, but when introduced to strangers, he settles down and is calm. Walks reasonably well on the lead, but has not been socialised with other dogs. Although he lives with a small child, we feel he should be rehomed with older children only.
Giddy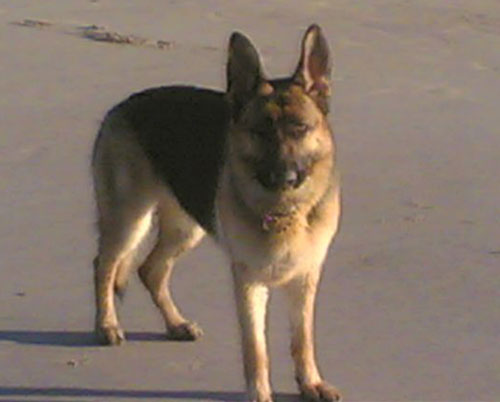 Giddy is a five-year-old spayed black and tan bitch, she is a very affectionate girl with adults but has never been around children, she doesn't like people running towards her or anyone passing on skateboards, bikes etc so she would probably be better in an adult only home, she gets on with some dogs but doesn't like cats, she is a lovely girl but has to be rehomed because the owners have moved into accommodation where Giddy isn't really allowed to go.
Diesel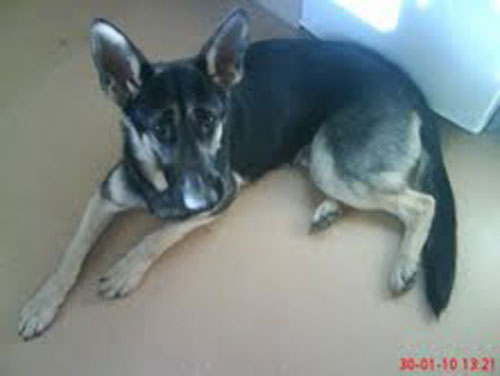 This is 15-month-old entire male, Diesel. He is vaccinated, but not microchipped. He has a good recall does need some lead work. Can be quite grumpy around his food bowl. Is living with 5 children and is getting quite stressed. Barks at strangers. Ok with other dogs cats not known. Not getting the exercise or time he needs to be spent with him, due to such a busy household.
Jet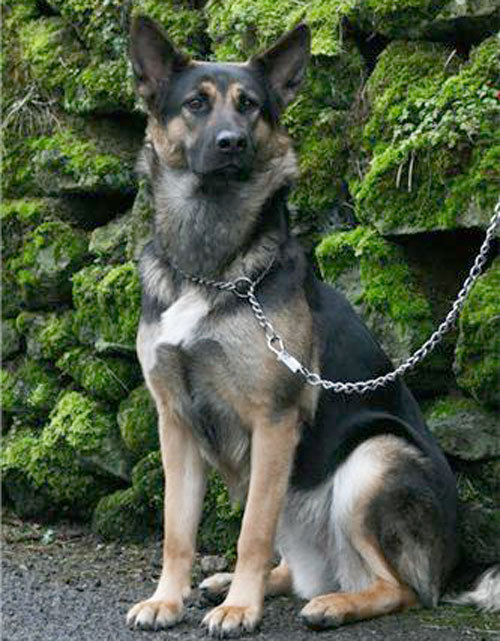 This stunning looking girl is Jet, a 12-month-old, unspayed bitch. Jet is housetrained, is up to date with vaccinations. No known health issues. Not microchipped. An affectionate girl once she knows you. Has been crate trained. Sleeps downstairs in the kitchen. Being rehomed as she is not getting on with the owners 11 yr old GSD bitch.
Donations are always welcome
Please help us by making a donation so that we can help re home more unwanted German Shepherd Dogs. Donations can be sent to Jayne Shenstone, German Shepherd Dog Rescue, Little Vauld, Marden Hereford HR1 3HA. We also accept Paypal payments - just click on the Paypal button below. Thankyou.