German Shepherds Rehomed 64
More German Shepherd Puppies and Dogs that have found new homes
ALL OF THESE DOGS ARE NOW REHOMED
SUCCESS STORIES
|1|2|3|4|5|6|7|8|9|10|11|12|13|14|15|16|17|18|19|20|21|22|23|24|25|26|27|28|29|30|
|31|32|33|34|35|36|37|38|39|40|41|42|43|44|45|46|47|48|49|50|51|52|53|54|55|56|57|
|58|59|60|61|62||63|64|65|
Cassie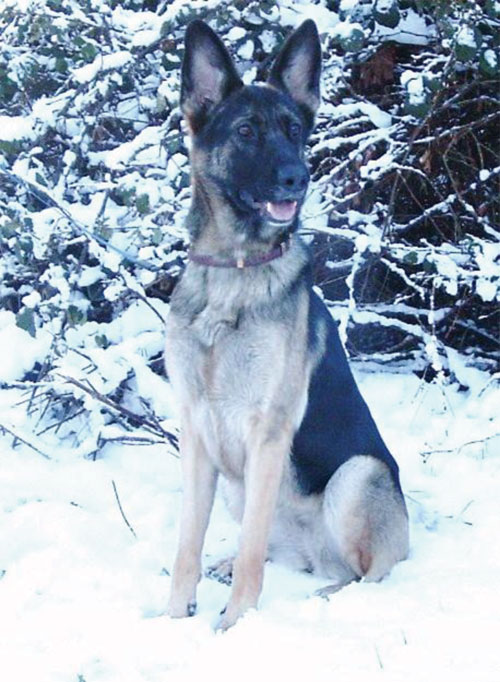 Cassie is nearly 2 and is spayed. She is fine with all dogs she has met since she has been in foster - not good with cats. We were told Cassie can distrust men she does not know and can show aggression (nervous) however this has not been seen since she was in foster care. She would not be suitable for a home with young children. This young lady needs lots of stimulation and would probably benefit from more training and/or some agility
Roxy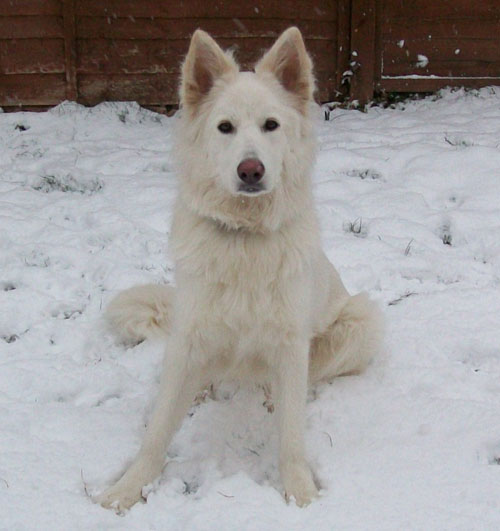 Roxy is a beautiful long haired 3yr old spayed bitch. She loves other dogs but will chase cats given the opportunity She does have the naughty habit when left alone of getting into the bin or any food cupboard. Her commands are good but will need further training as she does get distracted when outside but with the right owner and the right handling she will make a fantastic family pet. When meeting strangers she can be a bit nervous and will try to avoid any contact which again will need to be worked on. Roxy needs a home who will help her with her confidence and allow her to settle and relax so her sweet character shines thru.
Alfie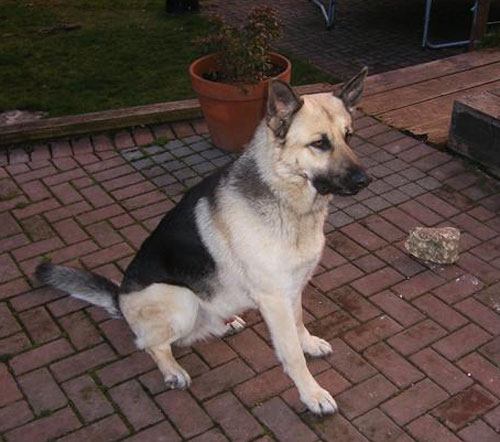 This gorgeous boy, is 18mth old, entire male, Alfie. Vaccinated, not microchipped. Alfie is a lovely dog, good with children, but can be quite boisterous, so older children only. Friendly with strangers after an initial bark. Housetrained. Travels well. Alfie is lead trained. Would benefit from socialisation to build his confidence. Not keen on cats.
Mayhem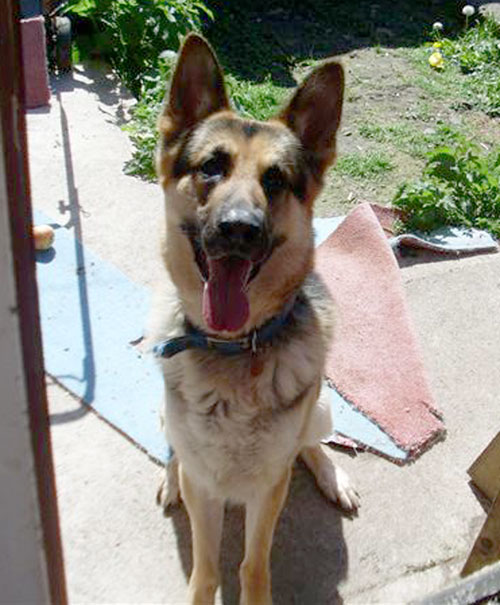 Don't be put off by the name! This handsome boy is 4 yr old, neutered male, Mayhem. He earned that name as a puppy, thankfully he grew into a big softy. Mayhem is fine with other dogs, lives with a collie. Lives with children from ages 5 yrs upwards. Mayhem is fine to live with cats, as he has done before. Mayhem is a really friendly boy, who didn't bark once when our assessor met him. He hasn't been walked in a long time & this shows in his very long nails. Mayhems owner is in the hospital, and he is losing weight fretting. Mayhem needs a home asap to give him the proper care & attention he deserves.
Savannah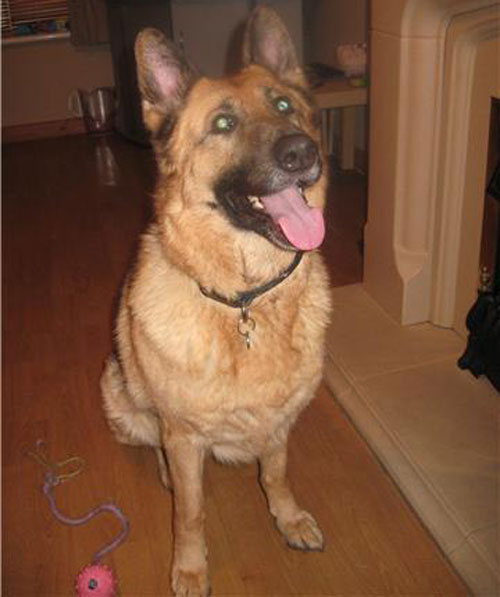 This is 6 yr old, unspayed bitch, Savanna. She is a lovely, well-trained girl. Fine with children from 2yr upwards. Fine with other dogs, currently living with 2 small dogs. Housetrained. Likes to travel in the car. Microchipped, but not up to date with vaccinations.No aggression in her whatsoever, a fantastic temperament.
Zara - left at vets to be put to sleep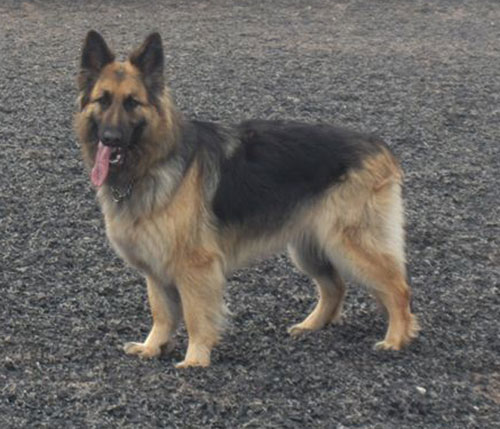 This is the gorgeous Zara, whose owners dropped her into the vets and asked them to put her to sleep as she claimed she had nipped her daughter. Thankfully, a vet nurse couldn't see such a beautiful young dog be destroyed. Zara is 2yo, fully vacs, micro chipped, stunning black / tan long coat. She is in foster with 6 other dogs including a JackRusselll. She kennel guards even in the crate in the house, barks at everything and everybody she sees, but no aggression at all. Fine fosterers cats just a little too curious and forceful. All she wants to do is play, play, play!!! She has been allowed to become dominant but has no idea what to do next, which is where the barking has come from. Barks again at the horses and shows no fear for them. Loves the hosepipe and will play all day long with water! We think she will need someone who understands the breed just so she knows she doesn't have to take over and prefer they have another dog as she would love the company. No very small kids but older ones will be fine. Already we can see she will make someone a fab, fun shepherd. Fosterer loves her and says it's easy having her around.
Kye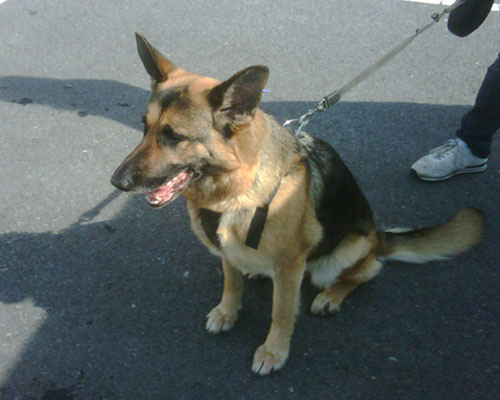 When our volunteer met 5-year-old bitch Kye, it was love at first sight. She came to him with a waggy tail joy in her eyes and a sloppy wet kiss on the cheek. It is believed she is vaccinated, but thy are not sure, pulls on the lead, no problems with other dogs or children, don't know about cats. The original owner was a compulsive drunk has now signed her over to current owner who has 2 GSD of her own. Given her previous life, we feel it may be nice if she was the only dog and got 100% of her new owners' attention She is well mannered and they would get back a million% love from her in return. She would make a lovely family pet possibly older children, with a little lead work should be a fun loving family GSD.
Brock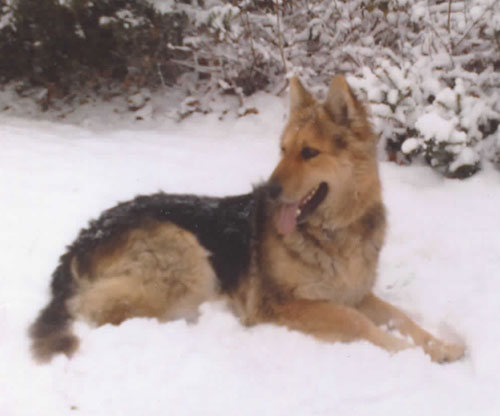 This is 5 yr old, neutered male, Brock is a well-mannered dog, who greeted our assessor in a friendly manner. Brock is vaccinated & microchipped. Housetrained & travels fine in the car. Brock is fine with children of all ages. Has lived with other dogs, including a Jack Russell. Brock does not like cats. Walks well on the lead and his recall is good also. Just a very handsome, loving dog, being rehoming due to marriage break-up & no fault of Brocks.
Major and Bacon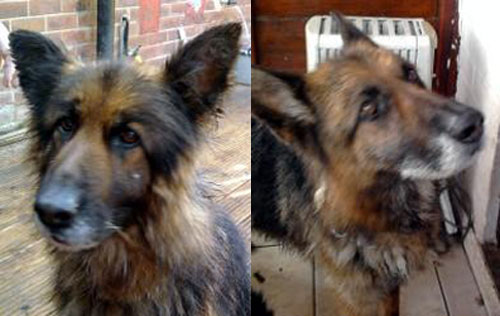 These 2 poor souls are father & daughter. Major is 10 yrs old and entire. Bacon is 8 yrs old and spayed. Both have lived outside all of their lives, in poor conditions. Major is very laid back, loves people. Bacon is a bit more inquisitive & playful. Neither vaccinated. These 2 loving dogs need a good groom & a proper diet. They must be rehomed together.
Gypsy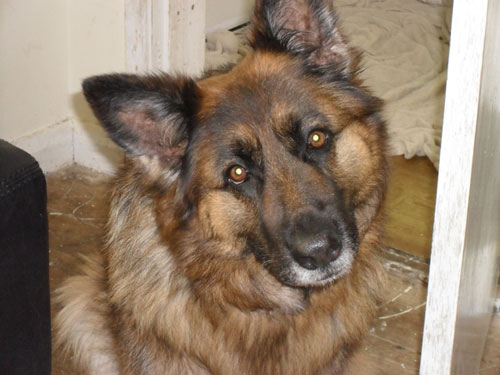 This gorgeous girl is 7 yr old, spayed bitch, Gypsy. Left behind after a marriage break-up, Gypsy is very confused. She is a semi-long coat & loves to be groomed. Not walked in years, she let me trim her nails no problem. Travels well. Housetrained. Gypsy loves children & has lived with them from babies up to 5 yrs old. Cats unknown. Gypsy is fine with other dogs if they don't come too close, then out of sheer nervousness, she snaps, she is just unsure how to act around them. Gypsy loves a lot of fuss & attention & is always asking for cuddles. Needs some stability.
Mitzy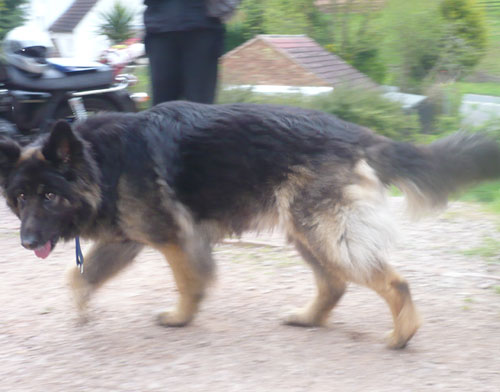 This beautiful 6 year old needs a home where there are no other dogs as she does growl at them initially but doesn't harm them just bowls them over. She has lived with children which she loves and is gentle with them, she even greets strangers in a friendly manner. Mitzy loves shiny objects and chasing shadows which get her really excited.
Donations are always welcome
Please help us by making a donation so that we can help re home more unwanted German Shepherd Dogs. Donations can be sent to Jayne Shenstone, German Shepherd Dog Rescue, Little Vauld, Marden Hereford HR1 3HA. We also accept Paypal payments - just click on the Paypal button below. Thankyou.