German Shepherds Rehomed 36
More German Shepherd Puppies and Dogs that have found new homes
ALL OF THESE DOGS ARE NOW REHOMED
SUCCESS STORIES
|1|2|3|4|5|6|7|8|9|10|11|12|13|14|15|16|17|18|19|20|21|22|23|24|25|26|27|28|29|30|
|31|32|33|34|35|36|37|38|39|40|41|42|43|44|45|46|47|48|49|50|51|52|53|54|55|56|57|
|58|59|60|61|62||63|64|65|
Dodger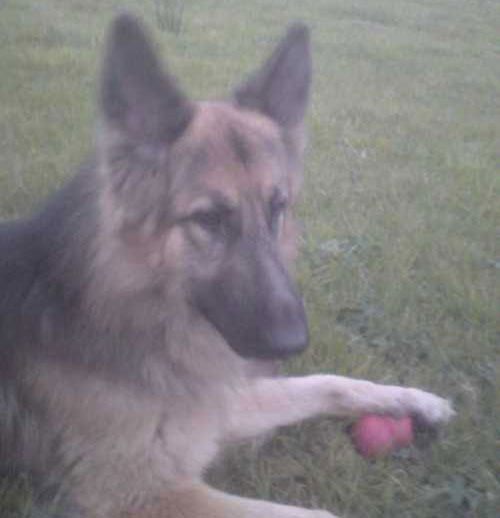 Dodger a 3-year-old long coated dog, a lovely temperament and good with other dogs. Not castrated. Been treated for fleas, groomed and bathed and ready to go, will make a lovely pet.
Max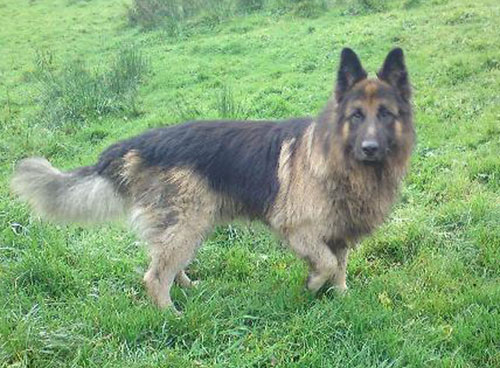 Max is a 4-year-old entire long coated male. He is a big dog, very friendly with a lovely nature. His owner died and he has been left desperately lonely. He did live with a bitch at one time so should be ok with another bitch, not sure about other male dogs or cats.
Duke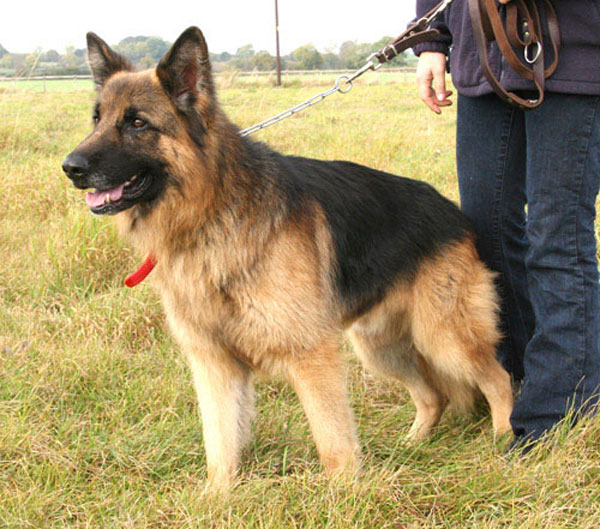 Duke urgently needs a home, not a kennel. This beautiful dog has been treated appallingly - beaten with a baseball bat. See more pictures and read more about Duke
Krysta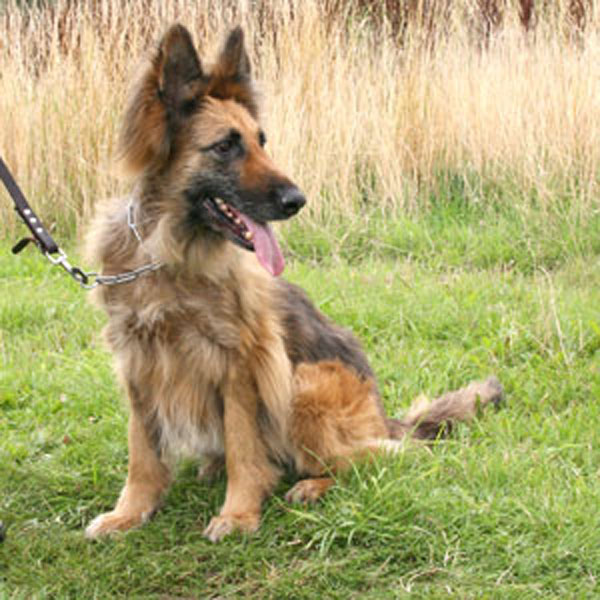 This cute girl is, we think, a GSD cross aged about 3. She was found wandering and had obviously been tethered for a long time as the skin on her neck was infected and she had lost the hair on her neck and shoulders. Treatment has cleared up the problem and her hair is regrowing. When found she was extremely stressed, but since going into our kennels she has 'chilled out' and now loves to play with her doggie friends. Very thin, but now gaining weight. She has become friendly and affectionate and desperately needs a loving home. Vaccinated, wormed and flea-treated; spaying not known.
Charlie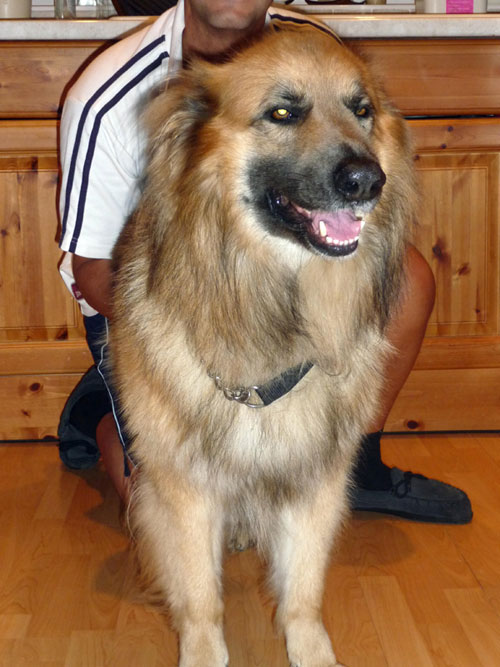 This is Charlie and what a looker he is - he also has the most amazing ears!! Charlie currently lives with three young children and loves family life. He gets on with other dogs other but does have a dislike of Staffs. He was very friendly when assessed and just kept leaping around wanting to go for a walk. Out on the lead, Charlie does pull but this is something that can be worked on. He is fully vaccinated, wormed and micro chipped. He is a gorgeous dog who will give you unlimited pleasure, he wants nothing more than to be part of everything that you are doing. Charlie is being re-homed due to the current owner's work commitments.
Tess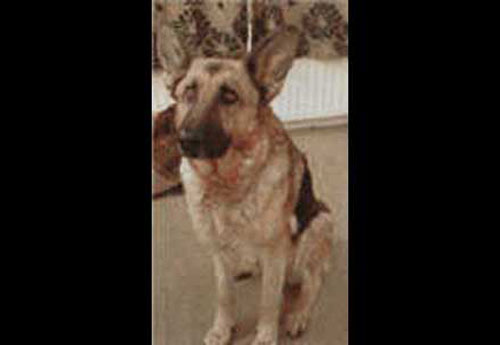 Tess is a very special 6yr old girl, she is a short coated black and Tan. The lady that rescued Tess has got another dog and can't keep her because every few weeks she has a fall out with them. It is believed that Tess has been used as a bait dog in the past and has had her tail amputated at some time in her life, because of the way she has been tormented she can not go in a home with other pets. Even though Tess has had such a bad life she absolutely adores people and just wants to be loved and someone to love. Tess is vaccinated but not micro chipped,.
Sammy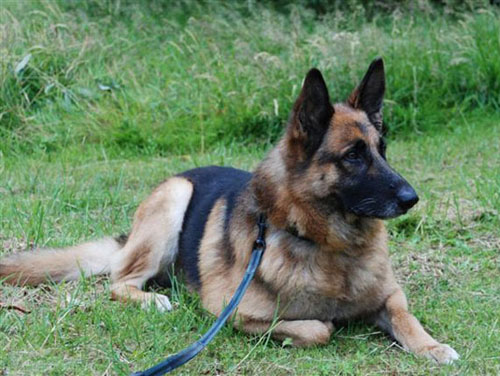 Sammy is a very attractive black and gold short coat, entire male around eight years old. He gets on really well with other dogs particularly the ladies but socialises with all the dogs here and is so patient with the puppies. He is extremely well mannered and polite, totally house trained and loves being fussed and cuddled. Sammy loves being in the car and would even sleep in it if he was allowed! and the last thing at night he is always down the side of the bed, he is a wonderful ladies companion at the moment! However he also loves to have a mooch around the garden and land, He soon alerts us if there are strangers around. Sammy can be very protective, little is known about his history previous to being in foster so a home with vast GSD experience and knowledge would be considered.
Sadie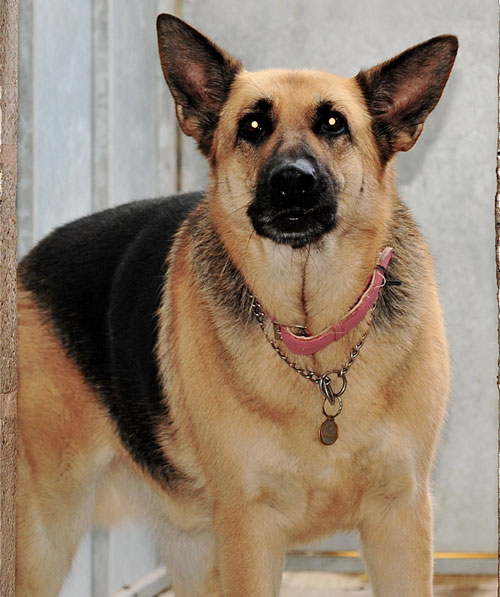 Sadie 5-year-old black and tan short coat. Spayed. Was friendly with volunteer travelling but is kennel guarding at the moment. Sadie lived with Woody. Microchip as is Woody. Sadie has lived with 6 cats. Sadie is very wary of strangers.
Ozzie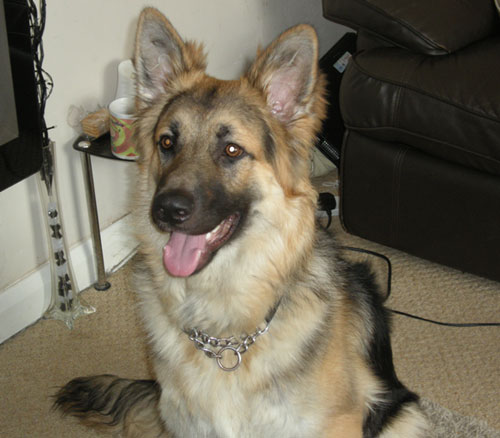 Ozzie is a beautiful 12mth old sable semi coat who has lived with 4 children. He is not bothered by other dogs he sees out in the park, not sure about cats. He is wary of strangers at first. He has had a problem with his front leg which is probably panosteitis which is something he should grow out of.
Sadie - has had a bad life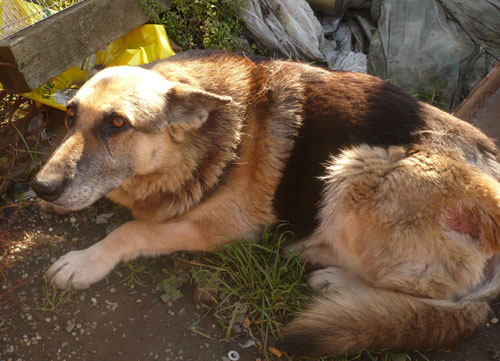 This sweet little girl has had a very hard life and now deserves a loving home where they will spoil her rotten. See more pictures with Sadie enjoying her first ever forest walk and read more about Sadie
Bruno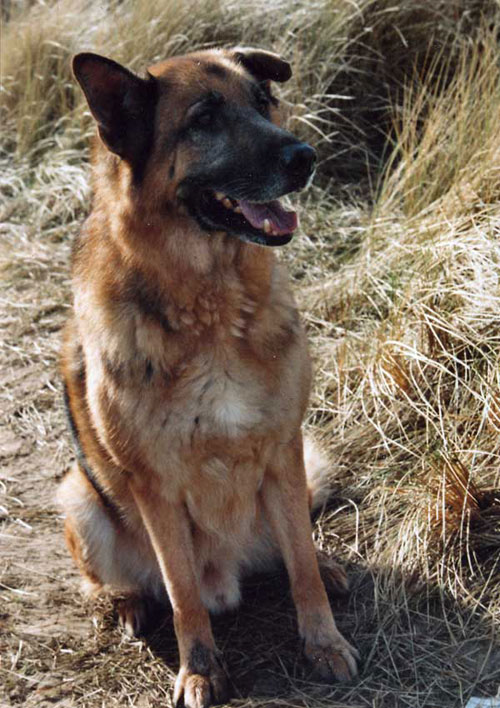 This handsome man is 7 yr old Bruno. A neutered black & tan male. Bruno is housetrained, cries at the door to be let out. He walks well on the lead. Bruno hasn't been socialised with other dogs, but when out on walks doesn't show any aggression towards them. He dislikes cats. Bruno initially barks at strangers coming into the house, but soon settles. He is being rehomed as his owner is moving in with his girlfriend & she has children, although he has never shown any aggression at all, they want him rehomed as he has never lived with children before. Bruno does have a wheat allergy, which causes him to have ear infections, but he lets you clean his ears regularly. Bruno does bark when he's left alone. Travels well in the car. Fed twice daily on dried food, wheat free.
Della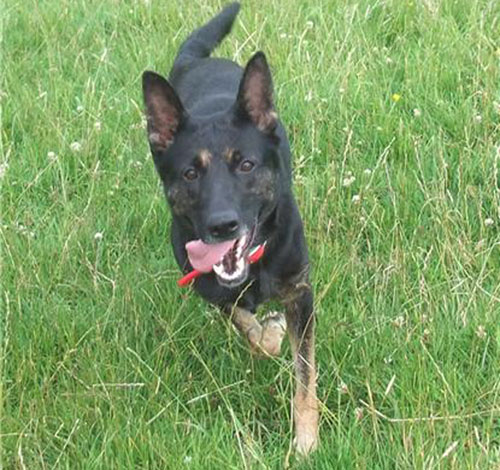 This pretty little girl is Della. Approximately 18 months old, Della was picked up as a stray, so little is known about her background. She is vaccinated, but not spayed. Originally bred by GM Police, they rehomed her locally, however when contacted they don't want her back, so sweet little Della is in need of a home, as an only dog. She is fine when out on walks with other dogs, but doesn't like to share her home with another dog. As she has come from working parents, she is very intelligent and needs a lot of mental stimulation as well as exercise. She loves people and would make a fantastic dog for any active family. House trained and travels well. To be rehomed with older children only. Not sure how she would be with cats.
Gypsy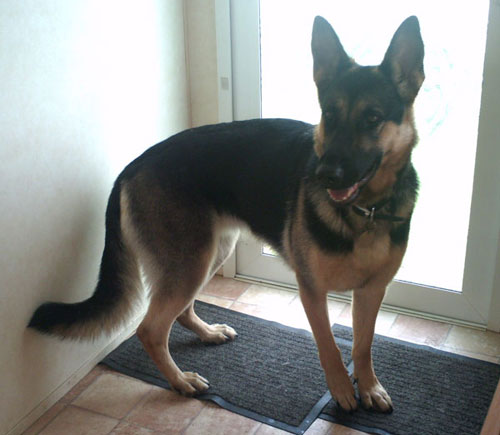 Gypsy is approximately 14-18 mths old, unspayed bitch. Gypsy hasn't been socialised around many people so is quite a nervous little girl.A very quick learner will bond quickly.Not food possessive. She is fine with other dogs. Cats unknown. Gypsy is not suitable to be rehomed with children, due to her nervous nature. Housetrained. Travels really well. Does pull a little on the lead, excellent recall. Not up to date with vaccination.
Donations are always welcome
Please help us by making a donation so that we can help re home more unwanted German Shepherd Dogs. Donations can be sent to Jayne Shenstone, German Shepherd Dog Rescue, Little Vauld, Marden Hereford HR1 3HA. We also accept Paypal payments - just click on the Paypal button below. Thankyou.