German Shepherds Rehomed 35
More German Shepherd Puppies and Dogs that have found new homes
ALL OF THESE DOGS ARE NOW REHOMED
SUCCESS STORIES
|1|2|3|4|5|6|7|8|9|10|11|12|13|14|15|16|17|18|19|20|21|22|23|24|25|26|27|28|29|30|
|31|32|33|34|35|36|37|38|39|40|41|42|43|44|45|46|47|48|49|50|51|52|53|54|55|56|57|
|58|59|60|61|62||63|64|65|
Foxy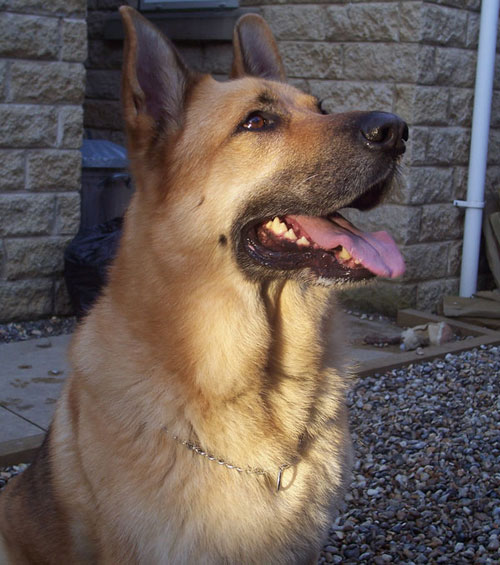 This old gentleman is 10-year-old entire male, Fox. He has had an awful time lately, living in a car with another GSD and 4 cats, but now he needs a home of his own. He is a big, strong boy, so even though older, needs an experienced home. Fine with other dogs, as long as they don't challenge him. Ok with cats. Microchipped, but not vaccinated.
Simba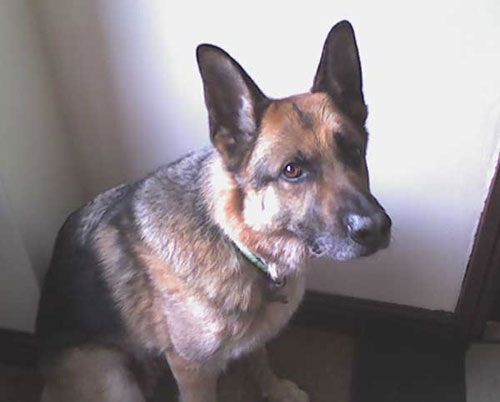 This handsome gent is Simba. 8 yr old neutered male. Loves children, ok with other dogs, can be a bit dominant though. Simba doesn't like cats or any livestock. He is a strong boy who pulls on the lead. A great guard dog, until they get inside & he demands a fuss! He is an affectionate boy, loves swimming. Simba does have a slight paralysis in the toes of his back feet, vet checked & doesn't affect him at all. Simba would prefer to have his new owner all to himself but can be persuaded to share with the right dog, correctly introduced.
Lola and Max - in kennels since February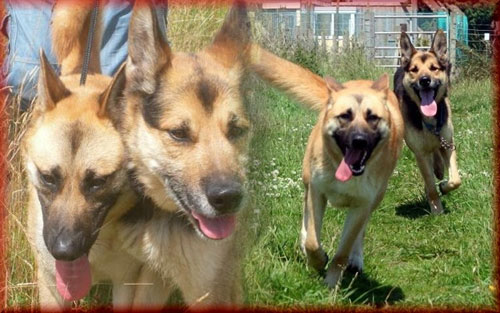 Lola and Max arrived at SHAK together back in February. Unbelievably they are both still looking for a new home. Max is about 5 but Lola is younger Lola is a fun loving girl, whilst Max is a little set in his ways. He needs Lola so much to help him relax and enjoy being a dog. We are desperately looking for an experienced home to take these two love birds together. Can you help? Call 07931 702345 or Email:
Dinas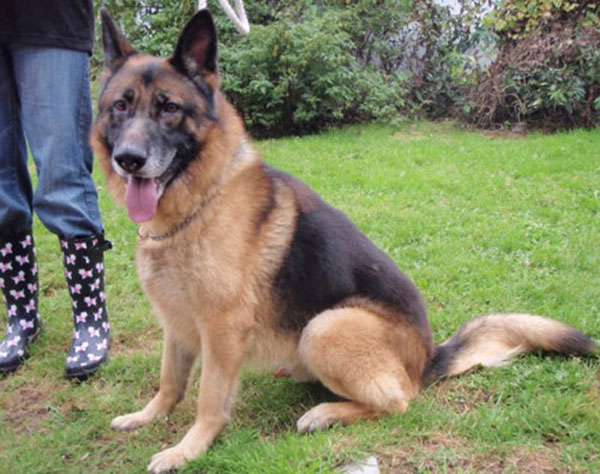 Dinas was picked up as a stray so not much is known about him. He has been fine with the kennel staff although he is a big strong lad ans we think he will need a firm owner. He has been tested with other dogs and he seems fine. All in all a nice boy who needs out of kennels into his forever home. More pictures of Dinas.
Sadie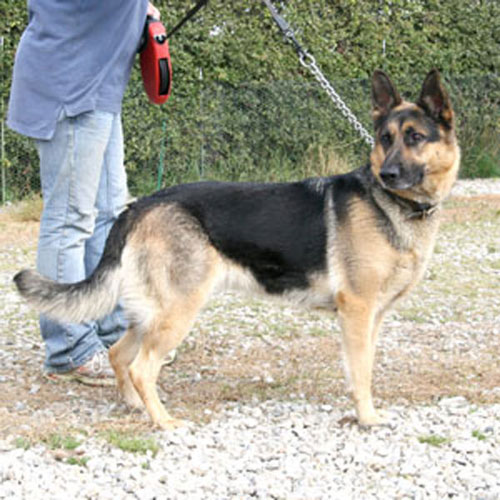 Fosterer says: I can't see any problems, she loves to walk and I mean 3 walks a day hour long, takes her couple of min's to calm down when she see you in the morning.her appetite is awesome, loves to get in the van, follows me about everywhere I move,she needs more cuddles than any dog I've known,she just lie down at your feet so you rub her belly with them or she puts her paw on your leg so you give her a cuddle, don't think she would like to be the only dog because she always wants to play with mine, comes back off lead no bother, loves to carry a massive branch about when she walks,she never shows any aggression and I've played rough with her dried her with the towel she only make an excited noise that sounds nasty but any dog person would know it was fine,she will do anything you ask..
Max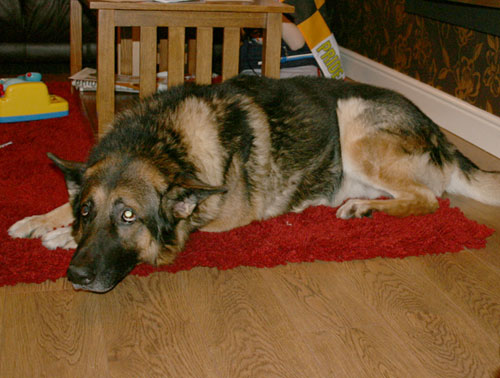 Max is a 7-year-old entire male. He is very friendly and lives with children. He is quite boisterous but only because he is not getting the exercise and time he needs. He has had basic training and been socialised at training classes as a puppy. He's never shown any aggression and his food bowl can be taken away from him whilst he's eating. He is looking for a new home due to a change of circumstances and will make somebody a lovely pet.
Mac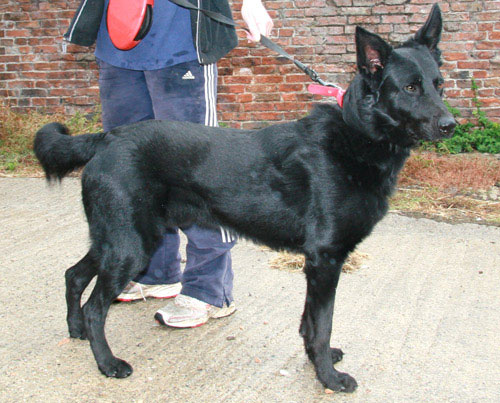 Mac This poor dog was taken to the police station by a homeless person (dog warden suspects it was his) he appears to be in good health and condition to have been living rough for any length of time. He is about 18 months old. He is entire not up to date with Vac's This boy is a real sweetie. he is great with people, including kids, and with other dogs. He is very gentle, playful, is calm when out walking and has good recall. He has settled well into our kennels. He is in the York area.
Misha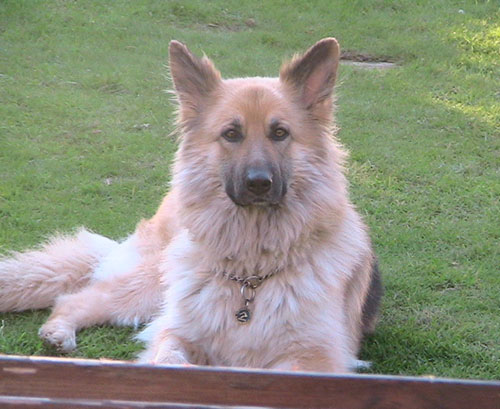 This is a beautiful 6-year-old German shepherd, "Misha" well trained great with kids wonderful temperament, however, due a divorced owner has been forced to move into an extremely small flat and is working full time so she is not getting the love and attention she needs and deserves.
Rocky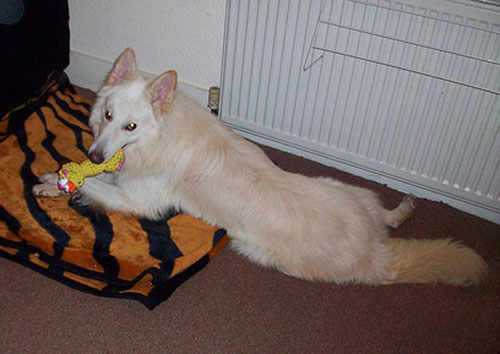 Rocky is a lovely long coated white entire 1-year-old male. He is excellent with other dogs, has great social skills and can easily live with another dog, male or female, large or small. He is good with people, including babies and toddlers and he used to live with a little girl who could do anything with him. Rocky is friendly to strangers coming into the house and with people out in the street. He doesn't mind joggers, bikes or wheelchairs. Rocky is used to living in a very busy part of London but would benefit from living somewhere near decent parkland as he has loads of energy and loves to run around off the lead. Rocky is house trained and is currently living in foster care. He came with no knowledge of basic commands but within a couple of days, he already knows to sit, stay and come when called. He is extremely bright and enjoys learning new things; he would certainly like to share his life with someone who enjoys training. He does travel well in the car although at the moment life is too short to sit and wait!! Rocky is described by the fosterer as simply great and would make a perfect friend for a loving person or family. He has not been tested with cats although he is such an easy going lad that with a careful introduction it may go well. Despite his lack of training and insufficient socialising with the outside world, he is very open to new experiences, and on a walk, today discovered his ability to swim!!!
Harvey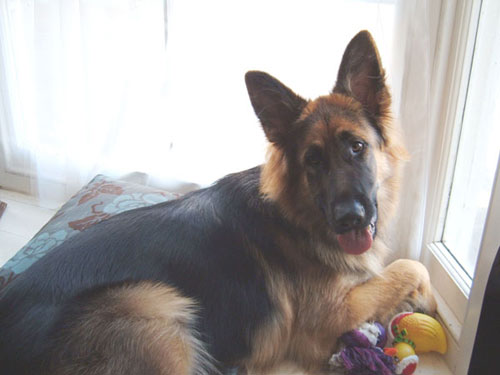 Harvey is a gorgeous 15-month-old Black and Tan long coated neutered male, his jabs are up to date, he is also chipped Harvey is so so friendly but very very bouncy he has only been with his current owners for 4 months who got him from Battersea Dogs Home. Harvey was so excited to meet our volunteer, there was no suspicion, aggression or anything. He jumped up and mouthed slightly but no aggression, no pressure. Harvey was quite happy to be handled and touched all over, teeth ears, body etc. he would let anyone do it., he is very excitable wants to play a lot, he even pinched the volunteers handbag twice. Harvey is extremely strong on the lead and will need someone who is willing to put in the training, he is just a very large puppy who needs to be set boundaries.He is far too boisterous for children and we would only place him into a calm all adult home, which will hopefully imprint some rules. Harvey is very wary of small dogs, but will pull on the lead to get to other dogs, he just wants to play but because of his size and power this does put a lot of other dog owners off, we would consider placing him into a home with a bitch of similar size but a bit older who would teach him how to behave around other dogs. He doesn't really have any recall so this is something again that will need to be worked with, he can be left for a few hours each day, travels quite well can sometimes get car sick after a couple of hours but this is improving. he will need to go someone who is prepared to give him the time not spoil him and with training they will then end up with a wonderful dog. Harvey does not like cats.
Donations are always welcome
Please help us by making a donation so that we can help re home more unwanted German Shepherd Dogs. Donations can be sent to Jayne Shenstone, German Shepherd Dog Rescue, Little Vauld, Marden Hereford HR1 3HA. We also accept Paypal payments - just click on the Paypal button below. Thankyou.