German Shepherds Rehomed 55
More German Shepherd Puppies and Dogs that have found new homes
ALL OF THESE DOGS ARE NOW REHOMED
SUCCESS STORIES
|1|2|3|4|5|6|7|8|9|10|11|12|13|14|15|16|17|18|19|20|21|22|23|24|25|26|27|28|29|30|
|31|32|33|34|35|36|37|38|39|40|41|42|43|44|45|46|47|48|49|50|51|52|53|54|55|56|57|
|58|59|60|61|62||63|64|65|
Sabre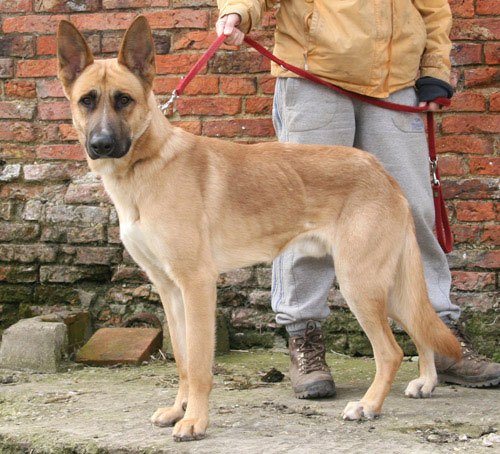 He is very much underweight. He is really kind and gentle. Good with other dogs and children. Gentle on a lead and recall is good too. He has been wormed and had preventative flea treatment. Picked up from the streets by the dog warden and was due to be put to sleep which would have been tragic as he is such a lovely dog. Just loves to be with you and has really kind eyes. Approx 1-year-old
Alfie and Megan - owners emigrating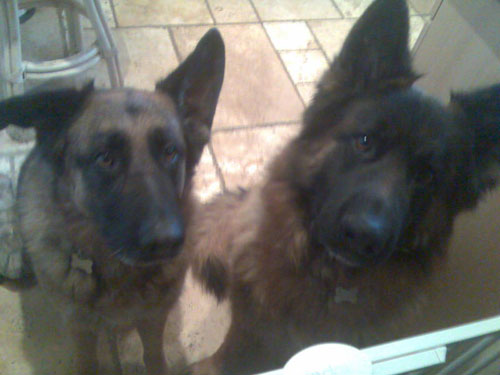 Alfie is a semi length coat and Megan is a short coat, they are half brother sister one month between them. They have beautiful temperaments. Both dogs are used to cats being around. They are very well behaved and clean animals, they have been used to living in or outdoors. Both dogs are excellent with children and other dogs, they love walks and love to meet people, they will sit or go down when told to. They are good meeting other dogs as long as the other dog has the same good temperament. Megan has been spayed but Alfie is still entire. Owners are emigrating early April.
Roxy 2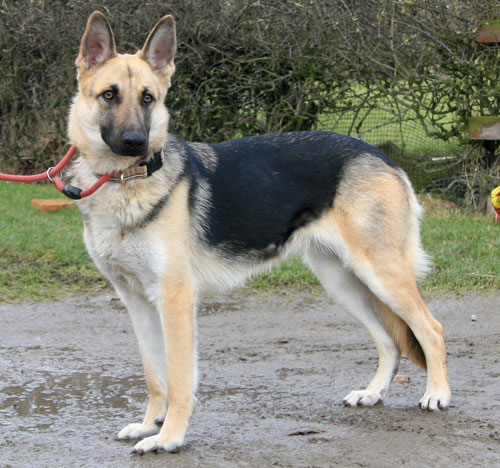 Roxy (2) is a gorgeous one-year old bitch. She is spayed, vaccinated and micro chipped. Another abandoned girl, she is rather timid and wary of strangers and needs an understanding owner who will help build her confidence. Since coming into kennels in the York area she has settled well and gets on with the other dogs. Better re homed where there are no small children.
Kelshi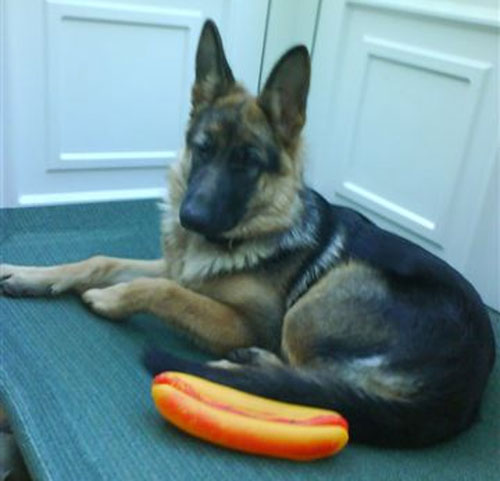 Kelshi is an 18-month-old , spayed bitch. Kelshi is up to date with vaccinations & has been microchipped. Kelshi is quite a nervous girl, so needs an experienced owner who can deal with this. She is allergic to soya & rice, but no other health issues. Greets visitors with a bark, but then very bouncy, jumping up to say hello. Would benefit from further training.
Sheba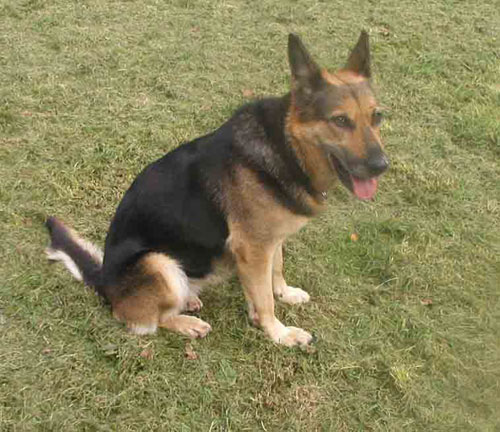 Sheba is 7 years spayed. She seems to a good all rounder and they haven't had any problems with her at the kennels. She is very obedient. We think she would be better in a home without young kids.
Zac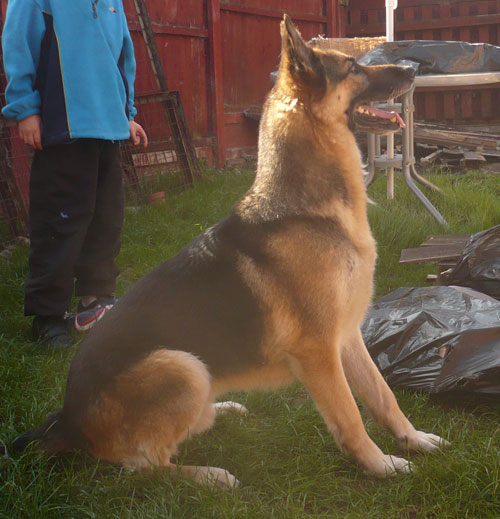 Zac is an 8-year-old Neutered boy. He had his first vaccinations but not the follow-up ones. He is not microchipped. He is a Black and Tan short haired lad. Absolutely adores children, he actually prefers them to adults as he loves to play (as the photo's show) he is definitely the 'Peter Pan' of the dog world. I have been told he is ok with cats and does not seem bothered by other dogs. Although he is quite boisterous, he is gentle and was careful not to knock the children over. He walks well on a lead and likes to lean his head on you when being walked. He is housetrained even though he is an 'outdoor' dog. This is a very well socialised boy who deserves a lovely home, he is a much-loved boy and the owners regret having to part with him.
Heidi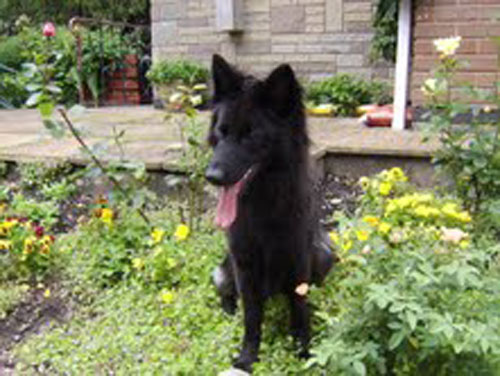 This stunner is 3 yr old, spayed bitch, Heidi. She is a lovely semi coated black shepherd, who is not very confident in new situations. She would benefit from living with a well-balanced dog. Cats a definite no. Has had some training. Being rehomed because a family member is allergic to her.
Ruby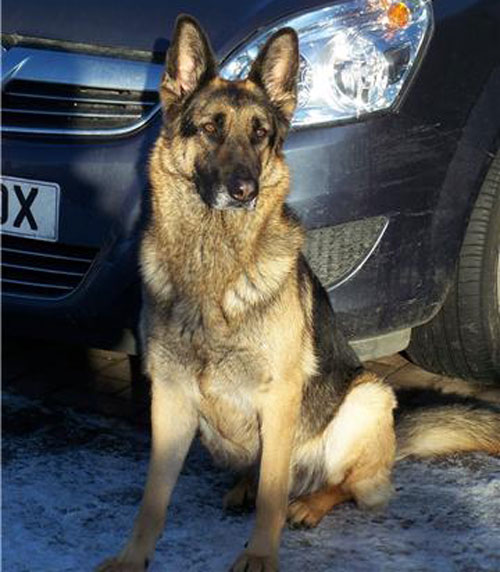 This gorgeous girl is 6 yr old spayed bitch, Ruby. Vaccinated & microchipped. Ruby is very affectionate when she knows you. Fine with cats. Walks well on the lead, good recall. Lives with children 12 yrs plus. Ruby was not getting along with the other GSD bitch she lived with, so she is now in foster care. Gets on well with male dogs, or non-confrontational bitches. Ruby is a sensitive soul, who when she gets stressed, tends to wee in the house, she is completely clean if she is happy. A stunning lady, needing a loving home.
Jake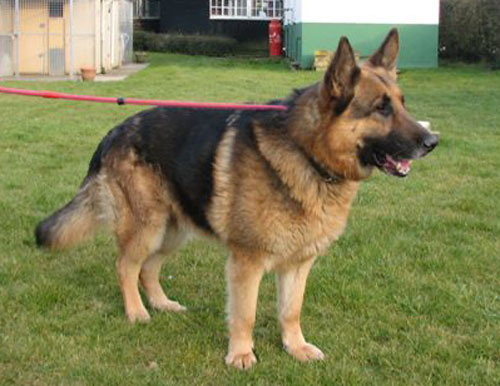 This big handsome lad is Jake who is 8 years old. He is an ex-police dog who has lived with a west highland terrier and other police dogs but barks initially at strange dogs. Happy to be handled and walked by the kennel staff, likes his walks. We are not sure if he is used to children so we would prefer an adult home only. We think he chases cats. Lovely older boy that deserves a nice retirement home.
Donations are always welcome
Please help us by making a donation so that we can help re home more unwanted German Shepherd Dogs. Donations can be sent to Jayne Shenstone, German Shepherd Dog Rescue, Little Vauld, Marden Hereford HR1 3HA. We also accept Paypal payments - just click on the Paypal button below. Thankyou.