German Shepherds Rehomed 66
More German Shepherd Puppies and Dogs that have found new homes
ALL OF THESE DOGS ARE NOW REHOMED
SUCCESS STORIES
|1|2|3|4|5|6|7|8|9|10|11|12|13|14|15|16|17|18|19|20|21|22|23|24|25|26|27|28|29|30|
|31|32|33|34|35|36|37|38|39|40|41|42|43|44|45|46|47|48|49|50|51|52|53|54|55|56|57|
|58|59|60|61|62||63|64|65|
MORE RESCUE DOGS REHOMED >>>>>>>
Prince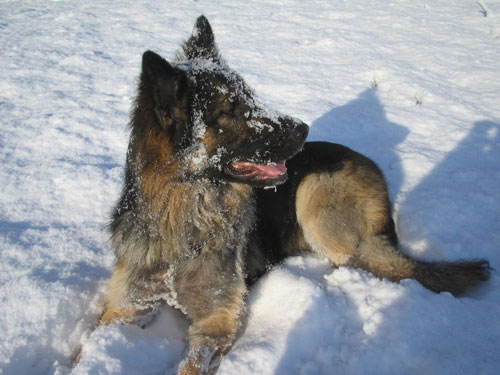 Prince beautiful B & T semi coat, 5-year-old, neutered. Vaccinated till May 10, flea and worm treated. Lovely friendly dog towards people is good with children of all ages, and visiting people is housetrained and not destructive, has lived with a westie and a cairn, is aggressive to dogs outside the family home especially spaniels, gives very little warning will attack, except when on lead will bark, no cats does not like. Will attack sheep the reason for rehoming. Basic commands, I found him good on the lead, will recall as long as no distractions, travels well and loves to get in the car.
Stan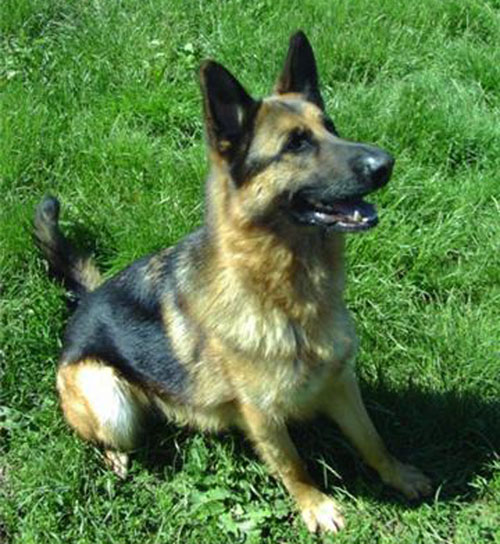 This handsome boy is 3 yr old, neutered male, Stan. A fully trained tracking/sniffer dog was working for the Immigration Services in France but became over protective of his handler. Stan is in excellent health, vaccinated, microchipped & has a pet passport. Fine with other dogs, wants to play. Stan is very eager to please especially if there is a treat involved! Can push his luck sometimes so needs an experienced, firm owner. Walks well on the lead, but is a strong dog. Older children only. Cats no. Just a gorgeous cheeky chap who needs to know his place & will be the best dog you ever own.
Alfie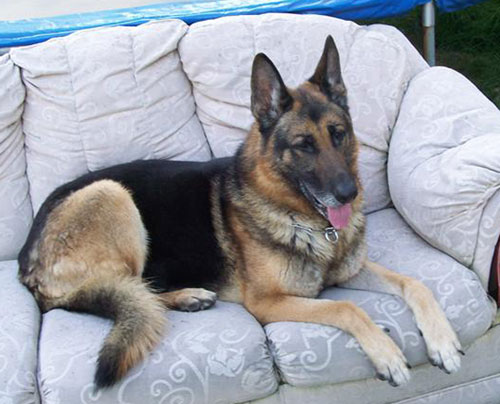 This handsome man, is 7 yr old, entire male, Alfie. Left behind after his owners home was repossessed, Alfie is just a 'fun loving, cheeky chappie' according to his foster mum! Housetrained. Travels well. Dislikes cats. Good recall. Alfie loves to play and is first in the queue for a cuddle. Strong on the lead, so would need working on. Been fine around fosterers young children. A very good all round boy!
Eryn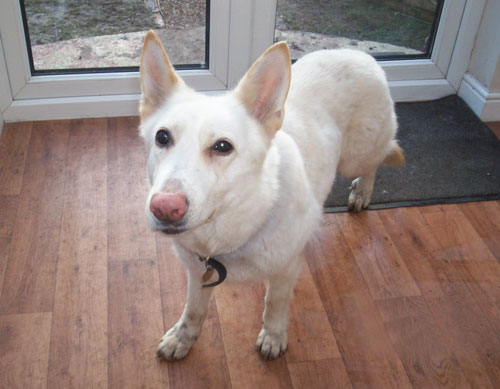 Eryn is a beautiful, 8-year-old, unspayed bitch. Eryn is fine with other dogs, currently in foster care with a 9-month-old pup. She is housetrained. Eryn travels ok in the car. She does bark at strangers initially but soon settles when told to. Eats well, no known health issues. A really nice, gentle lady. Eryn is ok with children as long as they don't pester her! Not sure how she is with cats.
Snowy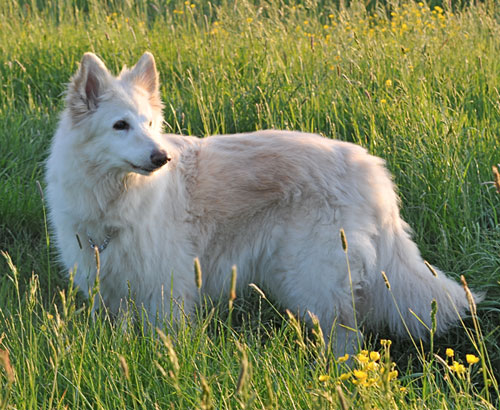 Snowy is a beautiful natured 8 years old, long coated (with a hint of champagne) spayed female. Vaccinations up to date and no health issues. Snowy barked upon seeing the volunteer but greeted her fine, with a waggy tail and wanting a fuss. Snowy currently lives with a male labrador and their owner is with much regret having to rehome them due to a change in family circumstances. Snowy is fine with the labrador she lives with and has been socialised with other dogs, she will, however, stand up for herself if challenged by another dog. Snowy has lived with cats but will like to chase. Snowy sits to have her lead on and gets very excited about going on a walk, and is quite vocal at first but soon settles into the walk, will do basic commands, sit, give paw, lie down, heel work requires a bit more training, recall fine unless she sees a rabbit or wants to go and say hello to another dog. Is best homed with older/teenage children as has not lived with young children. Snowy has been used to being left, is house trained and not destructive, has always lived indoors. Snowy does not nip or mouth travels very well, has no nervous or aggressive issues. A lovely dog.
Murphy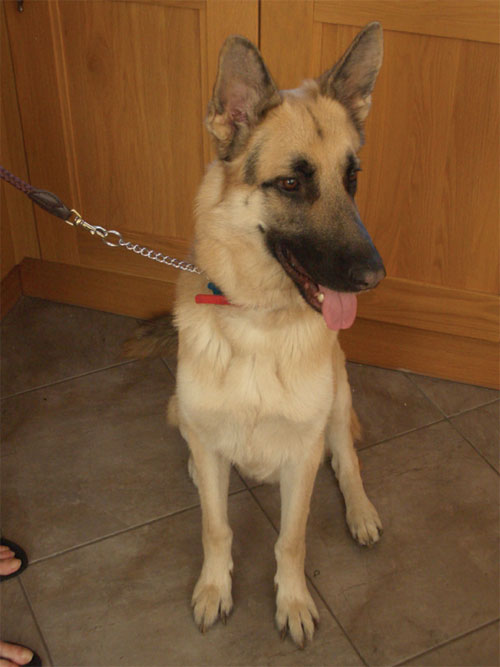 Murphy is a 2-year-old entire male. He is fully vaccinated and microchipped. He is being rehomed due to the owners' medical condition which means he is not getting the exercise or training he needs. Our volunteer found him to be a very friendly young man who wanted to play with his ball. Murphy does have a pancreatic condition but this is fully controllable with daily tablets.
Flash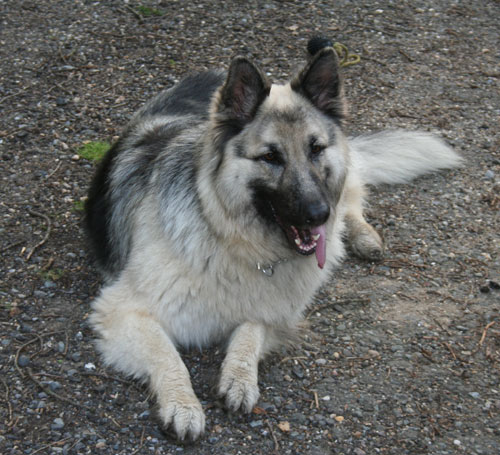 Flash is about 4years old is already being re-homed after only 1 year at what he thought was his forever home. He loves playing with toys and will willing hand the over for more playtime. His recall is not very good as he can get distracted very easy and when approaching other dogs can be abit boisterous but not aggressive. Flash loves travelling in cars and falls asleep happily snoring. He will need to go to an experienced owner who is not afraid of showing Flash who is the boss.
Cedric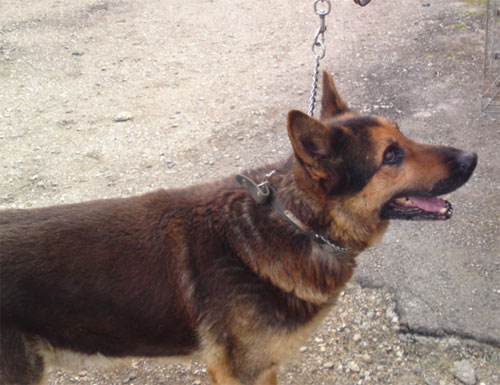 Cedric is an entire male of approximately 6 years old. He was saved from the pound where he was about to be put to sleep as his 7 days were up. He had been picked up as a stray. He is very friendly, travelled well in our volunteers' car and ignores other dogs. Does not seem to know basic commands but seems to trust people.
Max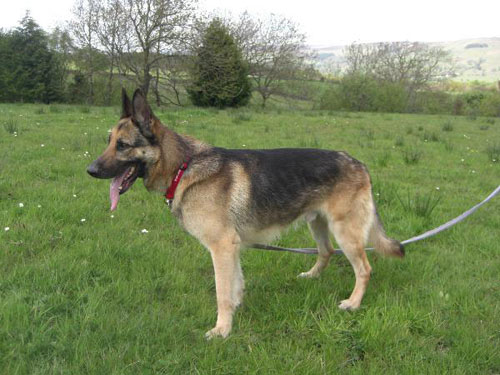 Max can to us with his brother Zak. we will home them separately. Max is Black and Tan entire male he is 4 yrs old he has lived with children and of course with another dog.we are told that he has never shown any aggression. He has not been socialised much. I am told from the kennels that he is a nice boy but would need a firm hand.Owner moving and could not take either dog with her.
Katie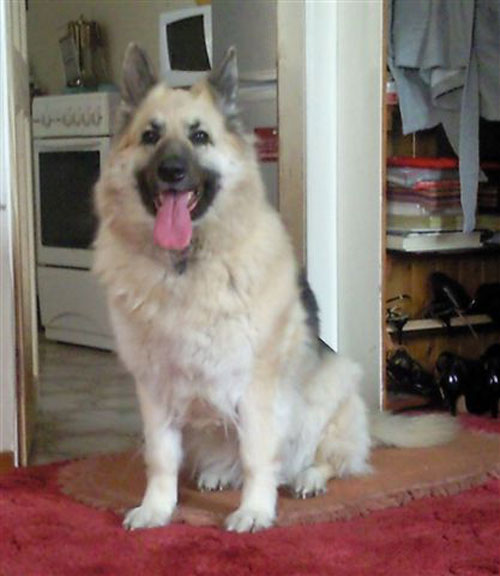 Katie is a 5 yr old bitch she is not spayed she is black & Tan long coated. she is not up to date with vacs. Katie is very good with children at least she has been with the ones that she has known. She is fine with other dogs like all dogs she has to get to know them. She isn't good with cats. She has never shown any aggression. Sadly Katie's owner is having to move into rented accommodation and they will not allow dogs. So Katie's owner is sadly having to part.Our volunteer found Katie to be very friendly and just loved the attention. Will make a very nice pet.
Donations are always welcome
Please help us by making a donation so that we can help re home more unwanted German Shepherd Dogs. Donations can be sent to Jayne Shenstone, German Shepherd Dog Rescue, Little Vauld, Marden Hereford HR1 3HA. We also accept Paypal payments - just click on the Paypal button below. Thankyou.