German Shepherd Dog Rescue News 2015
Read some of our fantastic articles relating to German Shepherds relating to GSD's
Newsletters 2017 Newsletters 2016 Newsletters 2014 Newsletters 2013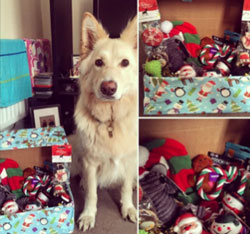 December 2015 Newsletter
In this months edition: - We have been over capacity with our kennel dwellers for many months now and it hasn't helped that the festive season 'dump the dog' started in earnest and much earlier than usual. It really does beggar belief the pathetic excuses that we get from people wanting to rehome their dogs urgently just before Christmas. Here's an example - 'we both have bad backs, so the dog needs to be gone before Christmas'! We really should write a book; I'm sure it would be a best seller.
The festive season kennel bills will put us under enormous strain, so we have put up a fundraiser and hope that people will donate to help us cover those costs and enable us to take in any emergencies that crop up over the next few weeks. I would like to thank all volunteers for their hard work and support throughout 2015, particularly those on the frontline who have to deal directly with the public, some of whom are not very thankful for the help we give.
We are all volunteers and don't have to do this, but we do, simply because of our love for the breed. I would also like to thank my wonderful partner John and my daughter Alice without whose help and support; I could not continue.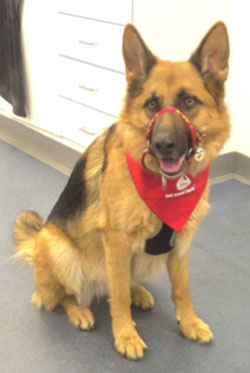 October 2015 Newsletter
In this months edition read about beautiful Duchess who has a good reason to be smiling as this gorgeous girl had just completed her 20th blood donation for the Pet Blood Bank which could have saved up to 80 dogs!
Owner Catherine Walker had read about doggie blood donors in a magazine, made enquiries and took Duchess along to an appointment to see if she was a suitable donor.
Duchess has been donating for the past six years, attending a short five-minute session every three months or so.
Afterwards, she's rewarded with a bowl of meat and biscuits and toys to take home.
She loves people, so this is just another chance for cuddles from everyone in attendance.
"As long as Man continues to be the ruthless destroyer of lower living beings, he will never know health or peace. For as long as men massacre animals, they will kill each other. Indeed, he who sows the seed of murder and pain cannot reap joy and love."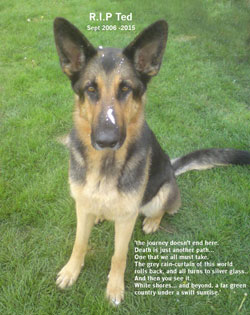 September 2015 Newsletter
This month I made a trip down south to attend the Pup Aid event in Primrose Hill Park in London. It was lovely to meet up with my southern team, we had a great day with lots of laughs and they made me feel most welcome. It was a very busy event attended by celebrities to highlight the plight of puppy farmed dogs. We heard some very harrowing stories on the day and met some of the dogs rescued form these dreadful places which hopefully will make people think twice when considering where to acquire their next dog from.
On a very sad note for my family and me, we lost our beautiful Ted this month who had just reached his 9th birthday. He died very suddenly, unexpectedly and he was our 4th dog to die from hemangiosarcoma in recent years. Ted was my partner Johns' first ever dog, he was always with him and followed him everywhere so his death left him devastated. Saddened as we are, we are also very angry that his death was preventable.
Hemangiosarcoma ranks 3rd in the top canine health concerns compiled by the AKC Canine Health Foundation (CHF) which are shockingly indicative of the vaccine damage warned of since the 1980s. I don't vaccinate any of my dogs but sadly, most have been vaccinated by previous owners. Please take the time to research the damage being done by these toxins when safe alternatives like nosodes are available. See later featured article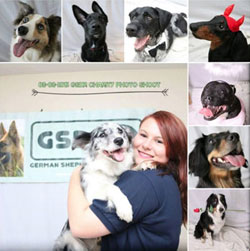 August 2015 Newsletter
Well here we are again, summer has raced by and the school holidays are already over, autumn is here.
What a washout this summer has been though and I was worried that it would affect rehoming. We certainly did have a few quiet weeks in July where nothing seemed to be moving but despite bad weather through most of August, we are on a roll again.
Throughout August we received 234 adoption applications which were way up on on the 184 in July. It's fair to say that many people applied to adopt in July but wanted to put off taking a dog until their annual holiday was out of the way.
We received 84 rehoming applications in August and 92 in July which is still too high given the number of dogs we have sitting in kennels waiting for their forever homes. Spare a thought for those poor dogs facing their second Christmas in kennels.
Still lots of activity on the fundraising front across the country - no matter what the weather. We have also had several very successful online auctions across social media which has helped raise several thousand pounds to help pay our kennelling bills.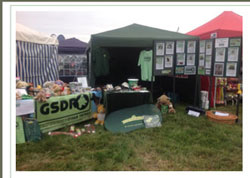 July 2015 Newsletter
We have record numbers of dogs in kennels which is putting us under a bit of strain, but hopefully, new homes will start coming through once the schools are back.
I had a lovely trip oop north at the beginning of July to join my north east team at the Kirkstall Festival. We had a fantastic day, lots of laughs but we were kept busy all day long. The tombola was amazingly successful and the reaction of the young lad and his family when he won the 50 inch TV was a joy to see
In two weeks, team NE raised a staggering £3821.39 from 2 events - £2,302.39 at Shepfest, £1519 at the Kirkstall Festival.
What an amazing achievement, huge thanks to all involved. Hats off to the local organisers too who make this a free event which pulls in over 15,000 people. Even parking was free.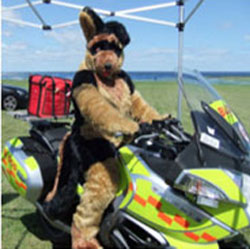 June 2015 Newsletter
Our rescue prides itself on rescuing and rehoming around 400 German Shepherds every year. We have over 600 volunteers who give up their time and resources to help as many dogs as we can.
We like to be able to post lovely success stories many of which feature in our newsletter and on our website.
However, sometimes we have to open our eyes and realise that not everything is fluffy and nice for animals in our cruel world.
This has been a very difficult year with so much cruelty being brought to the publics attention, but June was an extremely bad month for me when savages in China brutally tortured and slaughtered 10,000 dogs at the Yulin Dog Eating Festival. These poor souls were beaten and tortured before being skinned and boiled alive. In Chinese culture, they believe that the more that an animal suffers, the better in tastes.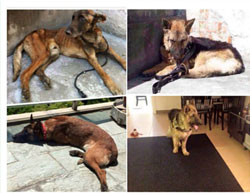 May 2015 Newsletter
Rescue certainly has changed and not necessarily for the better. We are seeing more and more people jumping on the bandwagon of 'rescue' and using social media sites for rehoming dogs.
All well and good you may think with more people finding more dogs more homes - well not quite. We are seeing a worrying trend of individuals rehoming dogs from Facebook in particular, with no rescue back up whatsoever. Dogs are often being put into homes without proper home checks or dog assessments. Consequently, many dogs, especially Rommies, are ending up being advertised on sites like Gumtree which is known in rescue as Scumtree. Who knows where these poor dogs will end up, it is so very sad given what many of these dogs have already been through.
So who picks up the pieces for the lucky ones - yes it's reputable rescues like ours. I guess for the dog dealers, the opportunity to make a quick buck is the motivator for those without a conscience.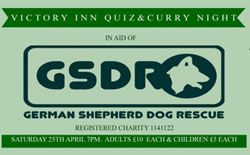 April 2015 Newsletter
Despite Easter getting in the way, up to 25th April we have received over 160 adoption applications and 72 new rehoming applications.
Many of our dogs have found lovely new homes this month but we still have too many dogs sitting in kennels who have been there far too long and desperately need homes of their own now. So we plan to have a big drive now to help those kennel dogs and certainly in my area, we are considering an open day at the kennels to encourage people to visit and meet the dogs. Pictures and write ups are all very well on the website but only when you get to meet the dogs in person, do you realise just how deserving of a home that they are.
We would particularly encourage people to consider one of our older dogs. Please don't say that you don't want an oldie because it won't live long and you don't want to lose a dog too soon. The joy of taking on these older dogs, many of whom have never had a proper home, is immense. Give it a go, you won't be disappointed.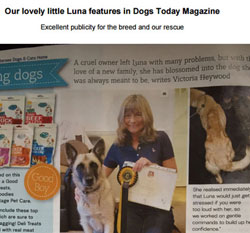 March 2015 Newsletter
Whilst we do have many home checked people waiting for dogs, it's finding the right dogs that is often the problem. Too many people need bombproof, near perfect dogs but sadly, we don't get too many of those these days.
I do wish more people would consider taking an older dog into their home as they are such a pleasure to have around and generally no trouble at all. Kennels are not the right place for an oldie to be, they deserve a home to call their own where they can spend the rest of their retirement in comfort while being loved. Can you squeeze an oldie into your home?
Let us not forget that we still have dogs that have been sitting in kennels for 6 - 12 months which is not good for any dog let alone a large active breed like a German Shepherd. Hopefully, we can prioritise these dogs when suitable homes come forward.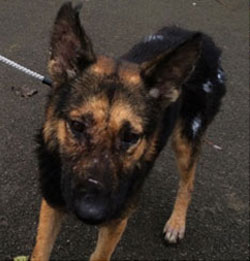 February 2015 Newsletter
Well, I'm pleased to report that since our last edition, things have speeded up on the rescue front and we have had a brilliant month for rehoming dogs - including a few dogs that have been with us for a very long time.
In the last 30 days, we have received 244 adoption applications which is up on previous months but we have received only 88 rehoming forms which is thankfully lower than previous months - but still too many. Of course, this does not include dogs that we have taken from the pounds and those that we have helped from other countries. We are still committed to helping a few dogs from Europe for whom we can make a difference.
Perhaps the lack of a severe winter has helped us as this always affects adoptions and rehoming. It will, however, be good to see the days draw out so that we can welcome in the spring which is always a big boost for rescue.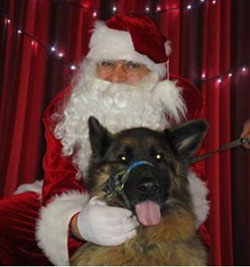 January 2015 Newsletter
We have just been through one of the busiest festive seasons ever, the number of dogs coming at us was frightening. It has been a difficult time as traditionally this is a quiet time of year for adoptions.
As I have said before, it seems that the more rescues there are, the more dogs there are that need rehoming.
Rest assured that no dog was turned away, we managed to find spaces for all the really urgent dogs. It does mean though that we have had some pretty hefty kennel bills to pay for this period.
The number of adoption applications has risen dramatically since the first week in January which is a good sign and means we can hopefully get some of our kennel dwellers into their forever homes. We do have a number of dogs that have been in kennels for nearly a year, one has just spent her second Christmas in kennels which is not good. We are going to do our very best to find suitable homes for these dogs in particular as it's not good for dogs to spend so much time in a kennel environment.