German Shepherd Aspergillosis
Ice - GSD with aspergillosis
Ice's story - written by Ice himself
What is Aspergillosis
Aspergillosis is a fungal infection that develops in the nose and sinuses of dogs that have long to moderate length noses such as Collies and German Shepherds.
Most animals will come into contact with aspergillosis because it is a common fungus in the environment but usually, they are not affected by it. Dogs with compromised immune systems are more prone to developing aspergillosis but as with Ice, sometimes normal healthy dogs are affected.
The symptoms are a profuse, clear discharge from the nose with episodes of nosebleeds. The external part of the nose becomes ulcerated and the dog suffers pain or discomfort in the nose and facial area.
Poor Ice has now had his surgery which as you can see is major surgery and he will take to recover from the discomfort of his ordeal. The costs for Ice's surgery are at the moment £1400 but the vet has very kindly agreed that we can pay over 3 mths. We have paid the first £500. If you would like to contribute towards the cost of Ice's treatment, we would be most grateful. You can donate by Paypal or send a cheque to the Hereford address on the bottom of the website, made payable to German Shepherd Dog Rescue.
Ice - back home having a snooze.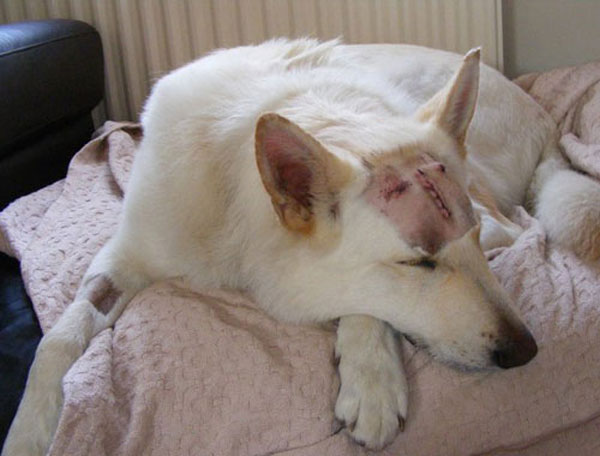 This is a big operation which causes quite a degree of discomfort. Apart from pulling his flushing tubes out, Ice has behaved impeccably. Because the tubes can't be reinserted, Ice will have to be on antifungal tablets and antibiotics for another two months at least.
We think he needs a hat to cover his bald patch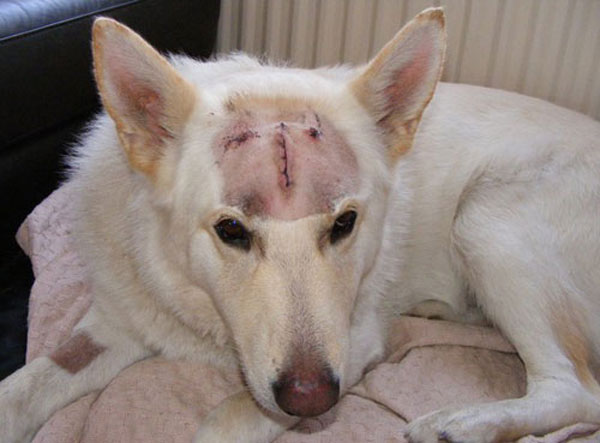 Don't talk too loudly!!
Sleeping off a big headache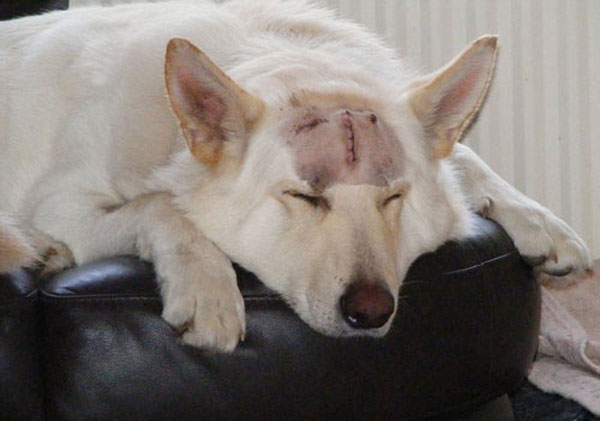 Ice has undergone Sinus Trephination whereby an endoscope is inserted so that the sinuses can be washed out with anti-fungal compounds. The success rate for this is much higher than for non-surgical methods.
The boring bit over, enjoy these lovely pictures of Ice with his family prior to his problem. Hopefully, this is all behind him now and Ice has a long happy future ahead of him.
The gorgeous Ice and his lovely new family who adore him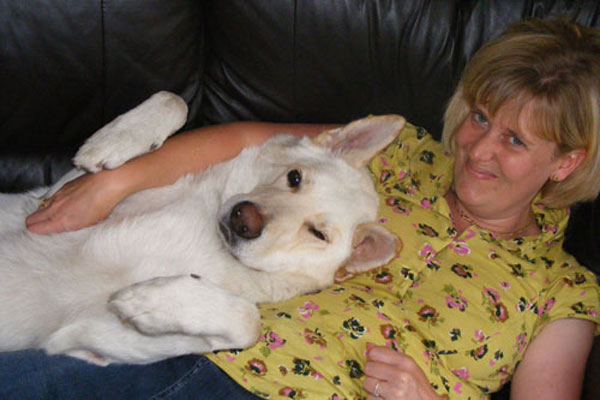 Lucy his mum was scared of GSD's before she met Ice!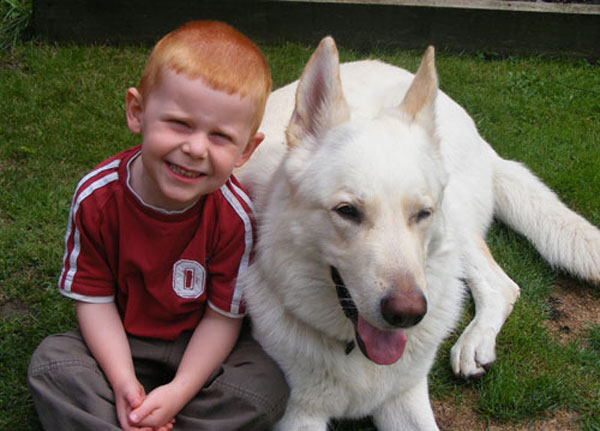 We can both do cute!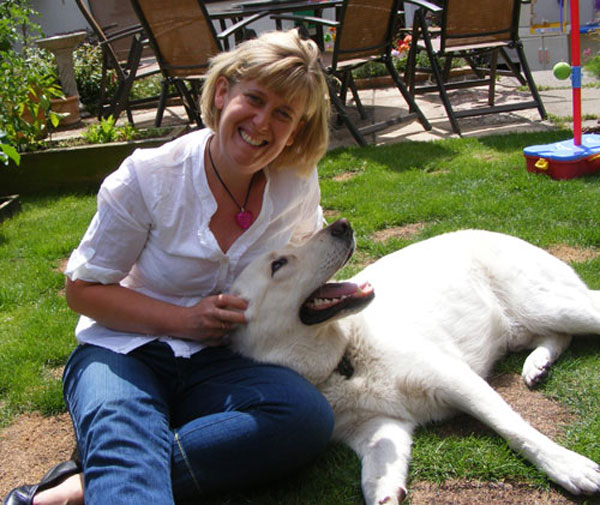 Those lazy summer days.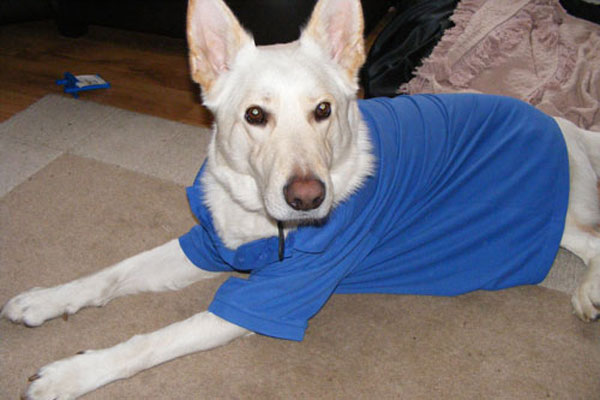 Blue is SO your colour.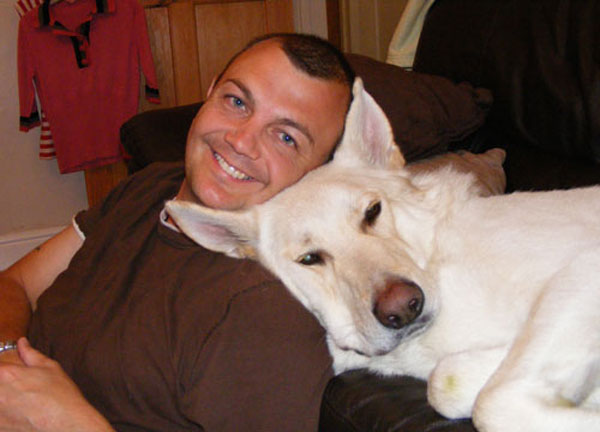 I love my dad.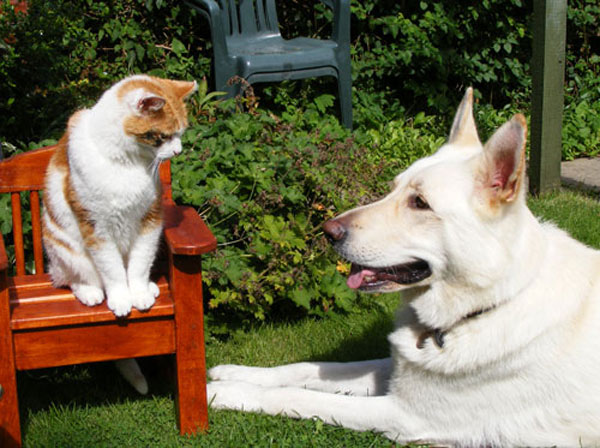 Good lad now - stay down. These daft mutts are so easy to train.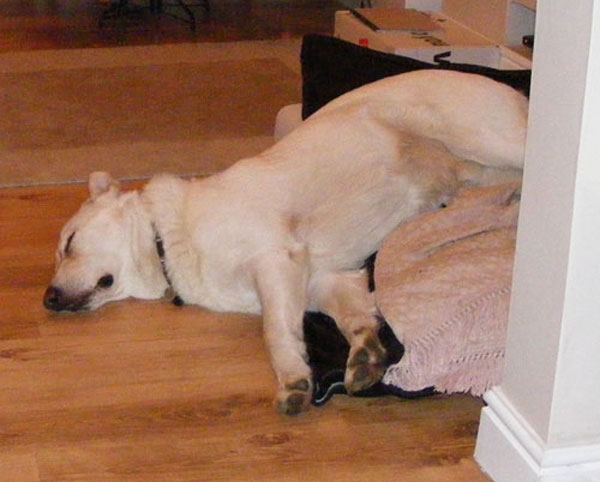 I can't believe this is comfortable.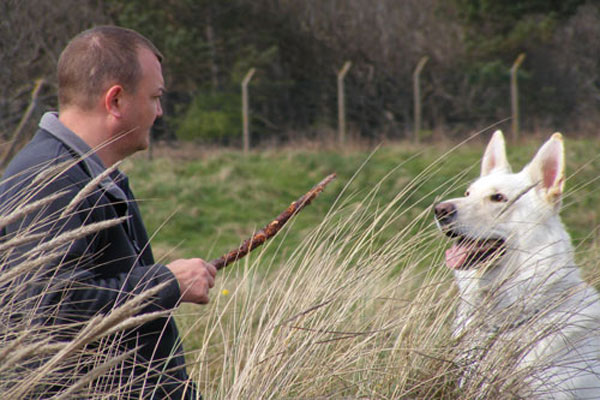 Teaching dad how to throw a stick properly.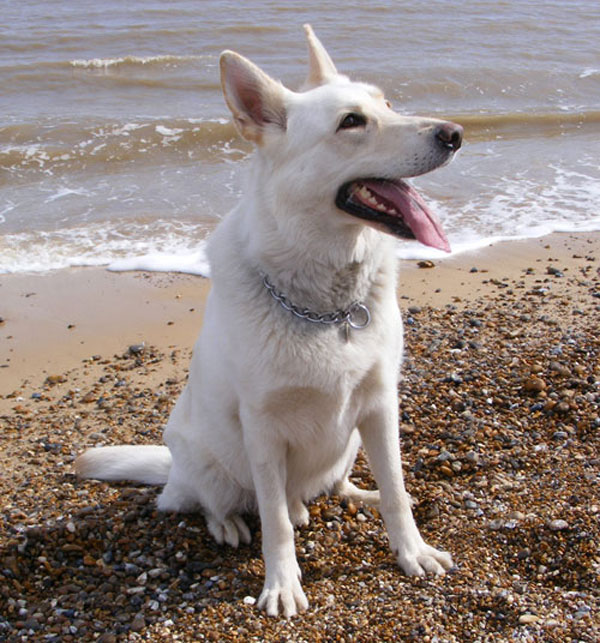 Following his surgery, things now look much more positive for this beautiful boy.
Please help us by making a donation so that we can help re home more unwanted German Shepherd Dogs. Donations can be sent to Jayne Shenstone, German Shepherd Rescue, Little Vauld, Marden Hereford HR1 3HA. We also accept Paypal payments - just click on the Paypal button below. Thankyou.