Flynn Yard Dog
Flynn - Urgently needs a home
We recently received a call from Neil from GoIndustry (UK) Limited (receivers and valuers), who were handling a company liquidation in Bristol. Neil had been upset to find that the company in question had a yard dog called Flynn. Nobody would claim ownership of Flynn, nobody wanted him and he was due to be put to sleep.
Flynn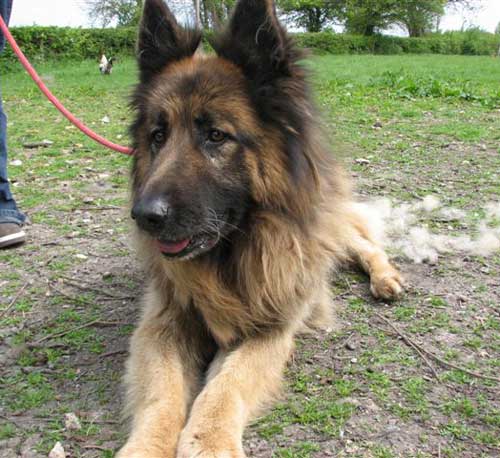 This poor lad has had a terrible life, kept in a yard, never walked - never enjoyed the life that a german Shepherd should have. By all accounts he has taken some beatings and kickings over the years protecting this yard! Small thanks then that nobody would claim ownership and offer him a pleasant retirement.
Thankfully Neil and his company from GoIndustry (UK) Limited did care and din't think Flynn deserved to be treated like that so called us for help. We agreed and Flynn was moved to a safe place.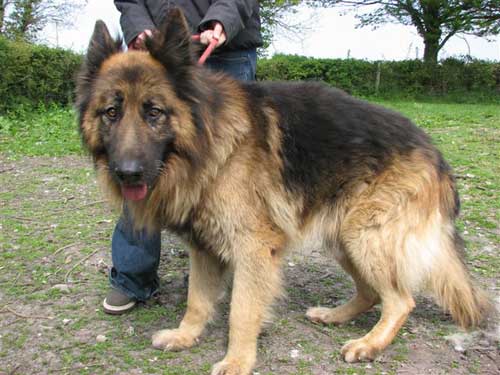 Despite his hard life Flynn is really friendly and loves people - loves all the attention he is getting now. He is OK with bitches but not so sure about male dogs. We don't know about cats. We are not really sure of his exact age but we think he is about 8.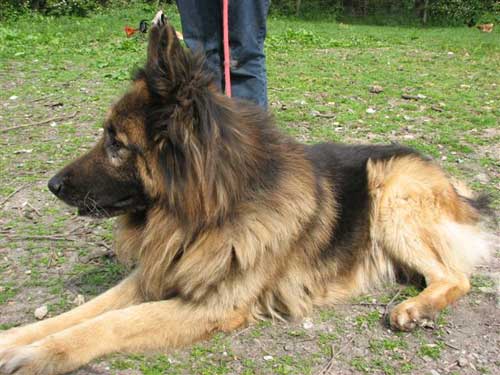 Flynn has been to vets because he had to be castrated for medical reasons and his teeth needed attention. His mouth is damaged because the poor dog has been chewing on barbed wire.
What does that face say - please can you give me a home?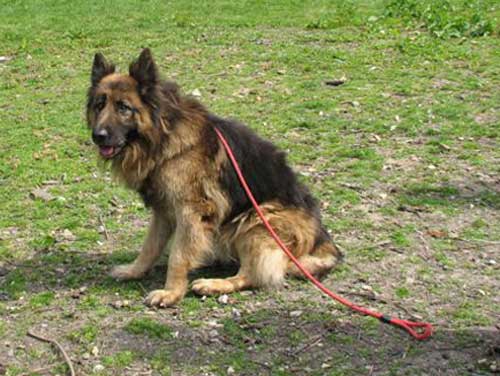 We would like to thank Neil from GoIndustry (UK) Limited for caring about poor Flynn and we would like to thank his company who have very kindly paid the vet bill for Flynn's operation and treatment.
Flynn is currently in kennels in Bristol but we will consider a home anywhere in the UK. If you can offer Flynn a retirement home please call Jayne on 01764 664894
"How Could You?" should bring tears to your eyes. It is very sad fact of life that many faithful pets have become disposable items and will be discarded, no longer required. Many of these will die unwanted, unloved and alone having spent the last few days, weeks or months in a filthy dank dirty kennel. Their final reward - a lethal injection!!
Poor Archie wasn't quite so lucky. His story highlights the plight of older dogs
We always have older dogs like Flynn looking for a nice home. Please don't overlook a dog because of age, the older ones have so much to give.
Please help us by making a donation so that we can help re home more unwanted German Shepherd Dogs. Donations can be sent to Jayne Shenstone, German Shepherd Rescue, Little Vauld, Marden Hereford HR1 3HA. We also accept Paypal payments - just click on the Paypal button below. Thankyou.