Council Dog Pounds1
Dog Pounds - there's one in your area!!
Ever wondered how your council tax is spent?
Find out more about the Dog Pounds
Gem, Talon and Chloe - the German Shepherds from the dog pound
When you bought me as a cute little puppy, you adored me, fed me, cuddled me and played with me. I don't understand what I did wrong. Why did you abandon me to this fate?
Gem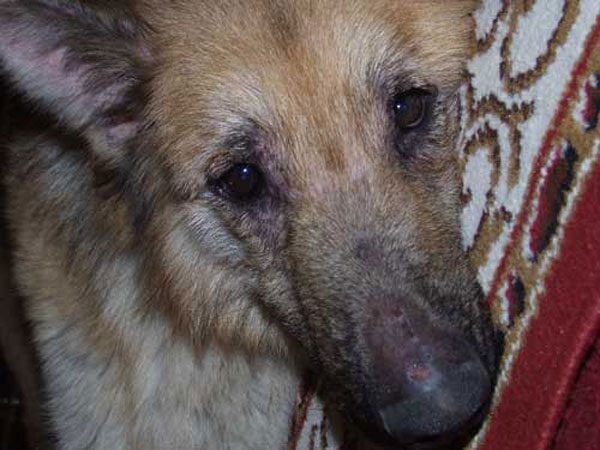 Look at her - the sores around her face and her eyes say it all.
Dog pounds are a reality - they exist in your area. The privately run pounds are a very lucrative income indeed - paid for by YOU! They have no conscience it's all about money.
Friday 16th March 2007. This week German Shepherd Rescue were tipped off about 2 GSD's in the NE in a kennels paid by the council to take in strays. The person that rang had been visiting these kennels for many weeks and was appalled at the conditions that these dogs were being kept in and the state of the dogs. At the time our volunteers visited, the dogs were being fed - a small bowl of dried food swimming in water. Judging by the way the dogs reacted to this pathetic offering, they were starving and very thirsty. There were no water bowls in the kennels. The only good thing was that these kennels seem to have a no destruction policy - they just prolong the agony for the unfortunate dogs that end up in there. Some are lucky and are rehomed, others lie there and suffer in squalid conditions with minimal care and attention.
Apparently in many UK dog pounds this is common practice. They give them enough food and water to keep them alive. Not too much though as it costs money and they poo and pee too much!!
This is Gem one of the dogs we were able to get out into a foster this week.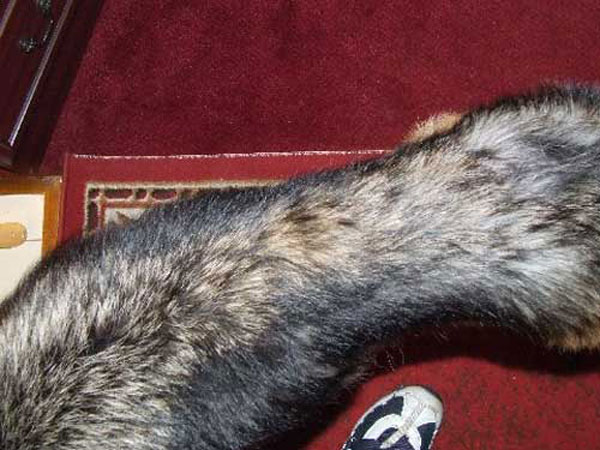 Well girls you never can be too thin! Need to get a new coat though. Gem weighs 20Kg yet she should be between 30-35 Kg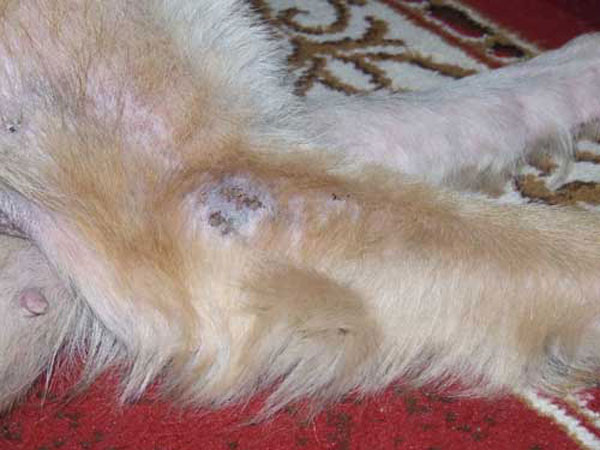 Are you getting the picture?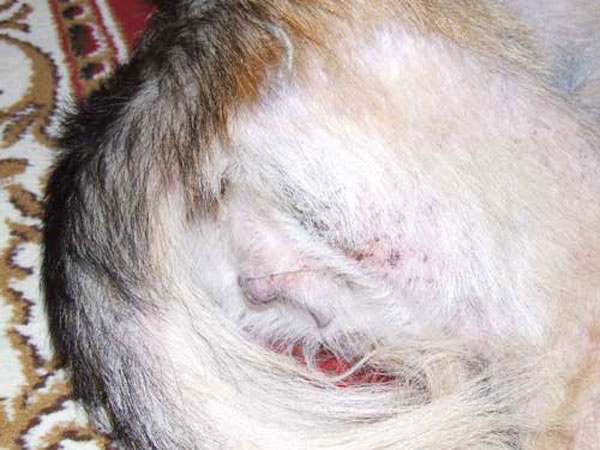 Disgusted yet?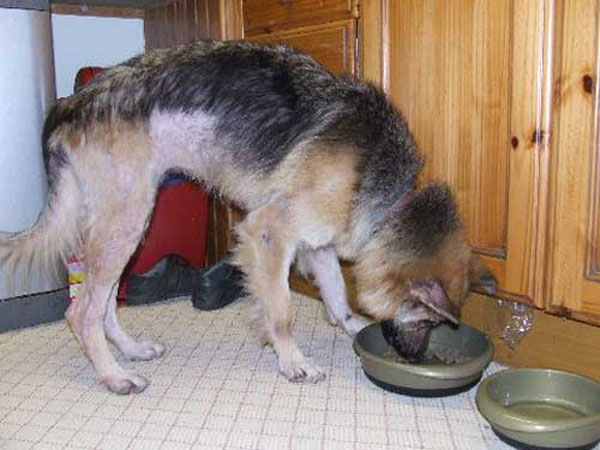 A mans best friend! A nation of animal lovers.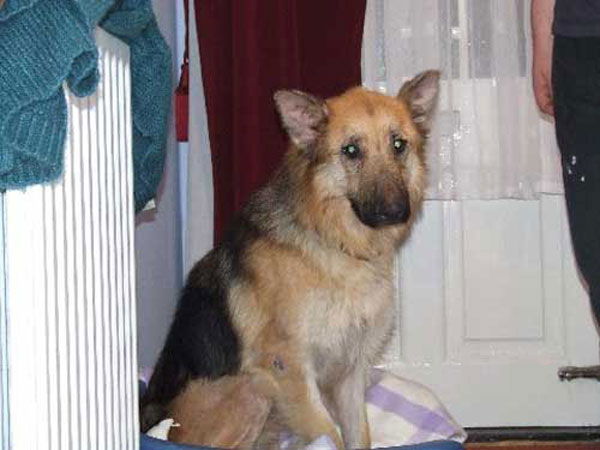 Why should I trust you?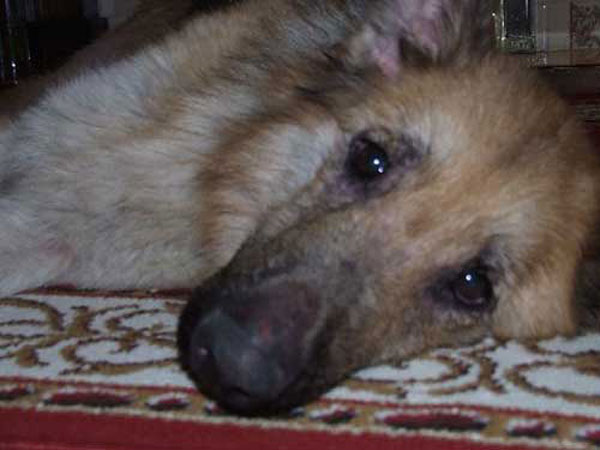 Scared to fall asleep.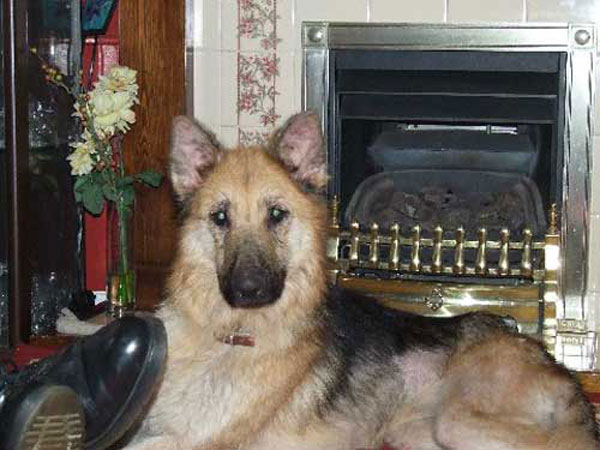 Am I safe? Please let this be my forever home!
Talon also rescued form the dog pound this week
Talon has been in the pound since January. His eyes say he has given up all hope. He weighs 23 Kg - he should be 30-35Kg.
Shocked- you should be!
Nice to know how your council tax is spent!!
We saved these two dogs - how many more are there that we cannot save from this hell. This is a national disgrace.
We also discovered this poor girl - now rehomed
Chloe is now adopted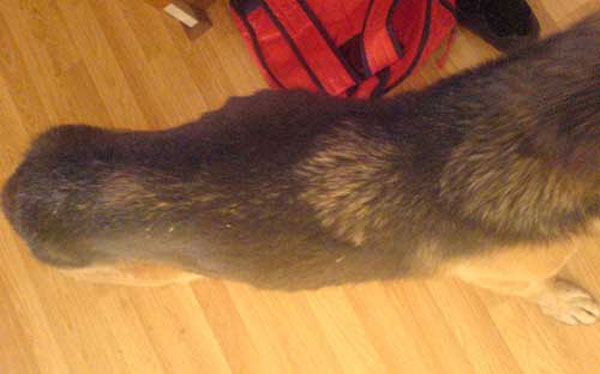 This is what 4 months in the pound and 5 meals a day (so they claim) does for you. This is an absolute disgrace.
There are an ever increasing number of GSD's in the pounds. Many will be destroyed before we can find homes for them.
We need your donations so that we can help more dogs like Jem, Chloe and Talon.
If you would like to make a donation to help the rescue, please click on the link below.