Aberdour Dog
Some German Shepherds really do pull the short straw
SSPCA Exposed! Once again the SSPCA fail to help a dog kept in appalling conditions with little quality of life. This poor dog in no way enjoys the 5 freedoms
This poor dog is in Aberdour in the north of Scotland kept at a car/scrap yard down a track between houses no. 13 and 15 High St. New Aberdour. The owner, we have been informed, has been reported previously to the SSPCA for the way he treated his last dog. Apparently, nothing was done about that poor dog either! We don't know what happened to that dog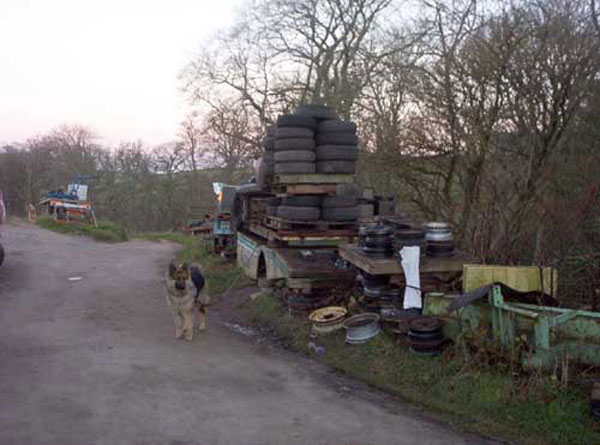 Whatever happened to the new Animal Welfare Act? Wasn't it supposed to help dogs like this?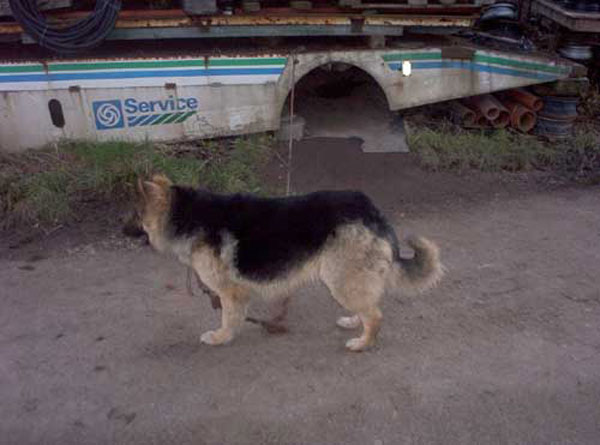 Home Sweet Home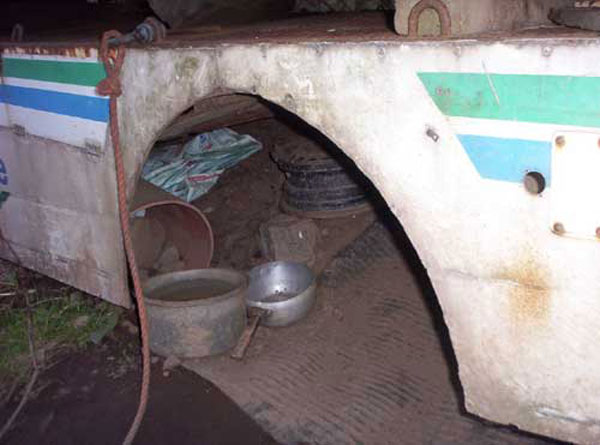 We would like to hear your views but at German Shepherd Rescue we do not think this is suitable accommodation for any dog. Sub-zero temperatures, the cold and the wet will make this a miserable existence for this poor dog.
The person that is so concerned about this dog says: He is tied up night and day and has that dirty hole in the ground to sleep in. He spends hours on his own, I have no idea what he gets to eat.
Looking and hoping that his master will come for him!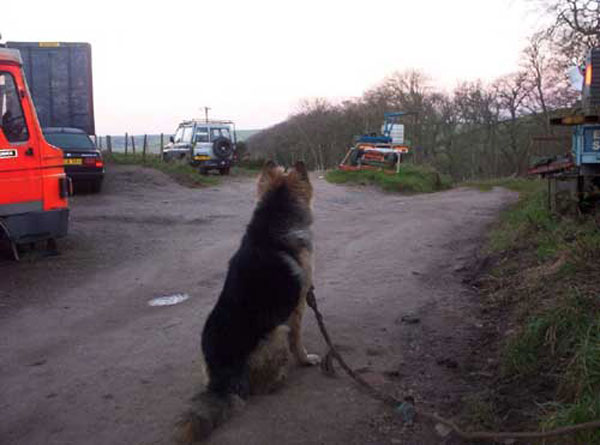 Is this yet another animal betrayed by the SSPCA - an animal welfare organisation that is supposed to remove animals from atrocious conditions? You make up your own mind.but remember what happened in the case of CD?
The five Freedoms
Freedom from hunger and thirst - REGULAR FEEDING/WATER probably not met.
Freedom from discomfort - NOT MET.
Freedom from pain, injury and disease - DOUBT HE HAS EVER BEEN TO A VET.
Freedom to express normal behaviour - NOT MET.
Freedom from fear and distress - TIED UP 24/7 ALONE!!!
We think this dog deserves better - don't you?
Donations are always welcome
Please help us by making a donation so that we can help re home more unwanted German Shepherd Dogs. Donations can be sent to Jayne Shenstone, German Shepherd Rescue, Little Vauld, Marden Hereford HR1 3HA. We also accept Paypal payments - just click on the Paypal button below. Thank you.
---