Abandoned Dog Smokey
Abandoned German Shepherd Smokey
Rescuing & Rehoming German Shepherds from DOG POUNDS in the NORTH EAST. This is our Smokey who was abandoned and taken to the dog pound where he faced certain death as an older unwanted German Shepherd
How could you resist that face?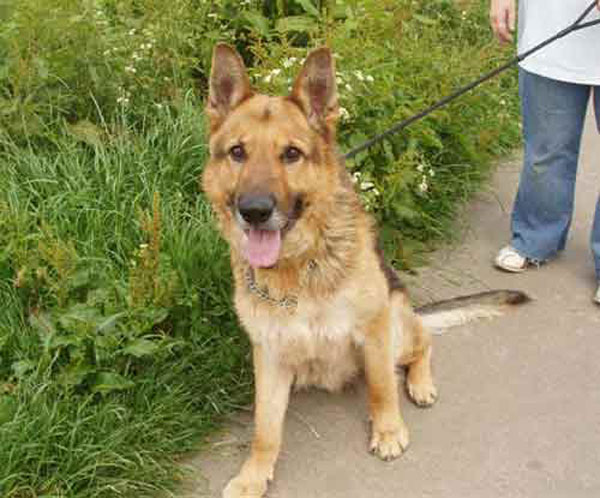 We thought Smokey deserved a second chance and removed him from the pound. Smokey has been in boarding kennels now for many months which is not doing him any good and which is also draining the rescues precious funds. We will not give up on finding him a home as we think he deserves a kind loving retirement home.
Please take me home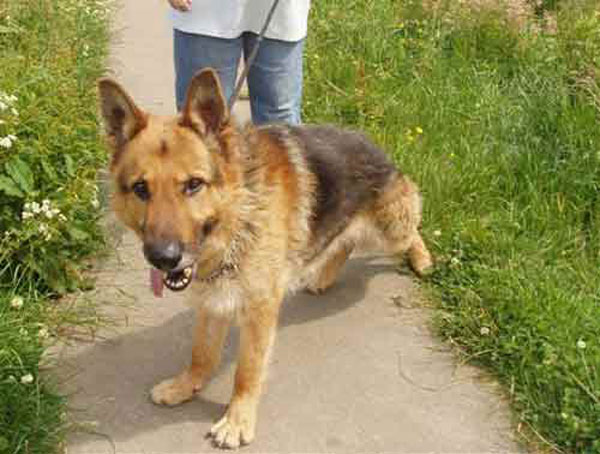 Smokey is approx 5-6 years old, he ended up in one of the worst dog pounds in the North East where he was due to be put to sleep. They don't even give the fit and healthy ones a chance in the majority of dog pounds.
Don't leave me here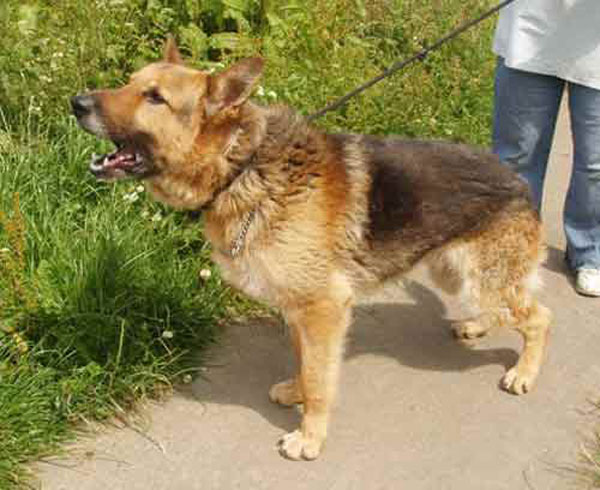 Smokey is not doing well in kennels, he is not getting enough exercise or stimulation and so is losing condition which is not good for an older dog. He needs a nice comfortable rug to lie on, plenty of good food and lots of TLC - oh! and lots of nice walks and a ball to play with.
Smokey will make a wonderful companion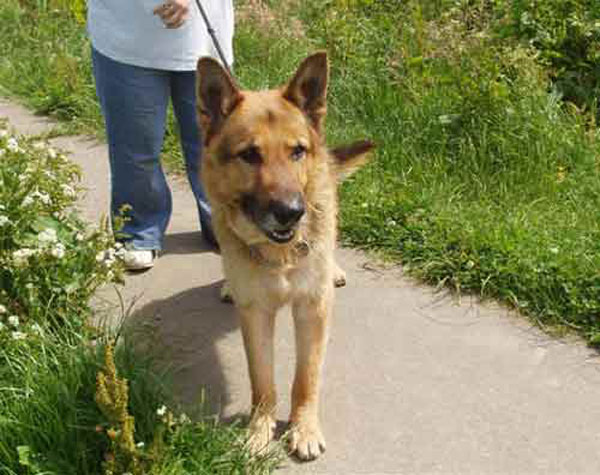 The ideal home for Smokey would be an experienced quieter home without young children or other dogs. If you can help Smokey please email or call 01568 797957
"How Could You?" should bring tears to your eyes. It is a very sad fact of life that many faithful pets have become disposable items and will be discarded. No longer required, many of these will die unwanted, unloved and alone having spent the last few days, weeks or months in a filthy dank dirty kennel. Their final reward - a lethal injection!!
Poor Archie wasn't quite so lucky. His story highlights the plight of older dogs.
Please help us by making a donation so that we can help re home more unwanted German Shepherd Dogs. Donations can be sent to Jayne Shenstone, German Shepherd Rescue, Little Vauld, Marden Hereford HR1 3HA. We also accept Paypal payments - just click on the Paypal button below. Thank you.