Zara Neglected GSD
Poor Zara - neglected and badly treated
Zara was rescued by a volunteer from a callous owner in Dudley, West Mids
Why do people buy a dog and then treat them like this? Zara is just a baby at 1 year old and her owners decided they had no time for her so they threw her outside to live in a kennel all on her own. No walks, no interaction with people of other animals. That is paint all over her back.
She was in such a state that a volunteer took her away and spent many hours washing and trimming poor Zara so that she would look and smell better. It is shocking to see just how thin this poor dog is which became very evident once her coat became wet.
It is absolutely appalling that anyone can neglect a dog like this and get away with it. Zara is now safe and she is looking form a kind caring home.
What is Zara thinking? Maybe she is a little afraid and a little bewildered but the kindness shown to her now we hope will reassure her that she will now be taken care of.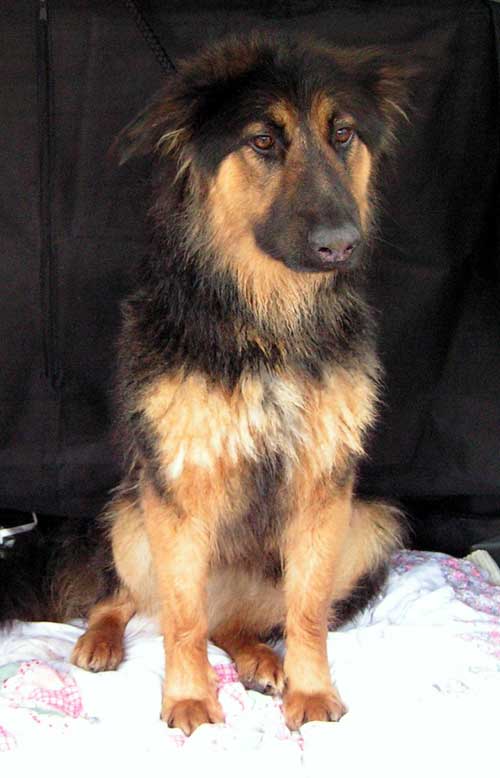 A picture paints a thousand words.
What a difference just one week makes. ZARA HAS NOW BEEN REHOMED:
Stop hogging my side of the bed!!
Donations are all ways welcome
Please help us by making a donation so that we can help re home more unwanted German Shepherd Dogs. Donations can be sent to Jayne Shenstone, German Shepherd Rescue, Little Vauld, Marden Hereford HR1 3HA. We also accept Paypal payments - just click on the Paypal button below. Thankyou.