Woody Older GSD
Woody Armstrong - 10 years young
We wouldn't hesitate for one moment to adopt another older German Shepherd. Even if Woody's time with us had only turned out to be a week, it would have been worth it, just knowing that we made the final week of an older dog's life a happy one. We would do it again in a heartbeat. Ruth and Paul Armstrong
Woody having a fantastic holiday in the Peak District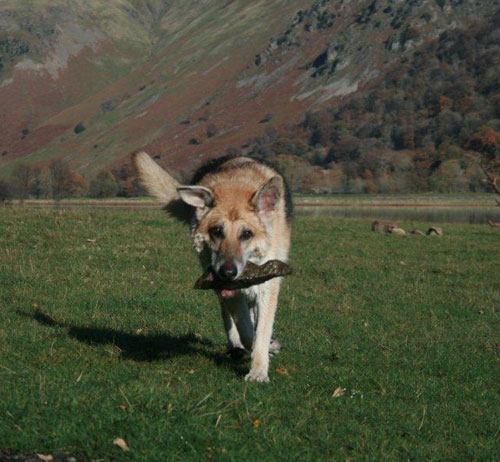 Woody is our 10-year young pup. We adopted him from German Shepherd Dog Rescue when he was 8 years old. We really wanted to offer a loving home to an older dog as so many people don't give them a second look
Woody enjoying the magnificent scenery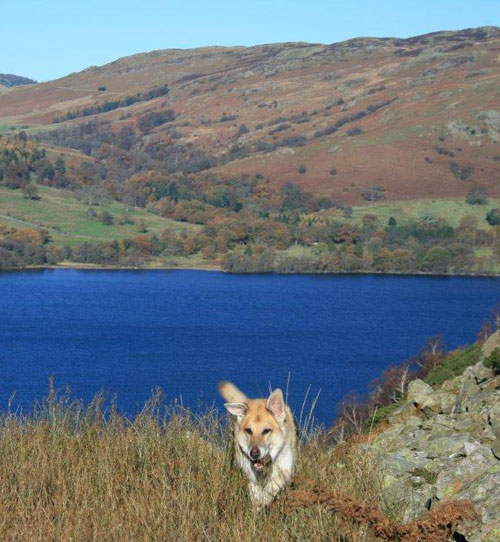 Woody wasn't in great condition when he came to us as he'd been kept outside and not walked or socialised for some years. He is now enjoying life to the full, socialising with dogs, cats, humans, cows....you name it!
Woody enjoying a swim with a friend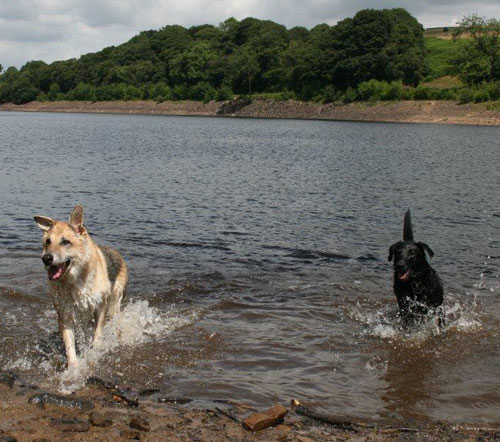 Every day with Woody has been a joy and watching his personality develop has been priceless.
Woody having a great time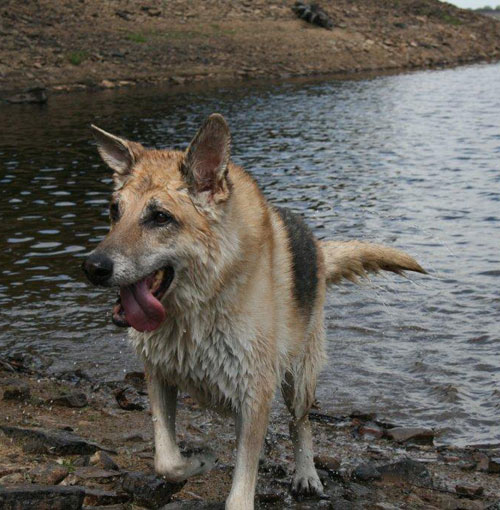 This beautiful older boy is now enjoying life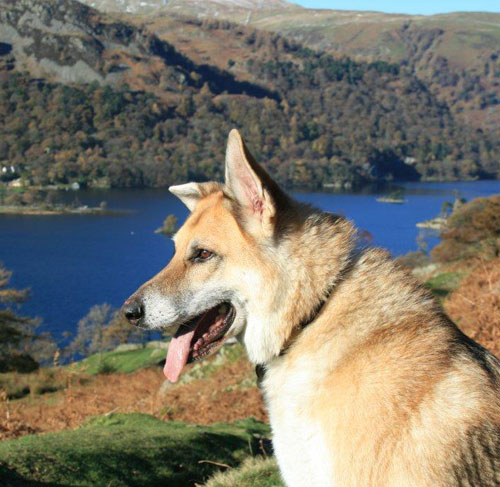 Looking at him today he seems far younger than he was when we first met him – it's amazing what a bit of love, attention and devotion will do for a dog!
How could you resist this lovely old boy?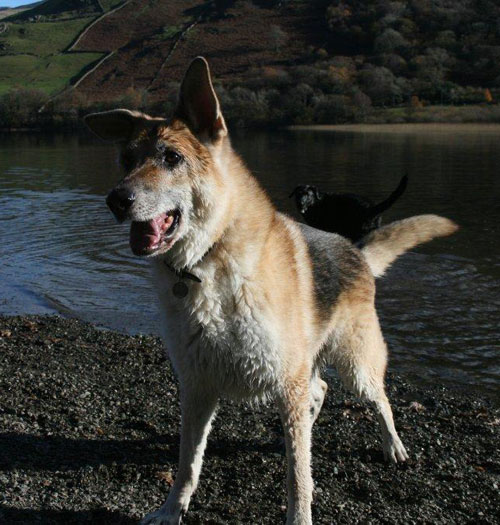 All dogs should be as lucky as Woody to find such a wonderful home after such a bad start to his life.
NEVER overlook older dogs for adoption - they deserve homes too.
A very big thank you to Ruth and Paul for giving this boy such a lovely home after such a terrible life before.
Please help us by making a donation so that we can help re home more unwanted German Shepherd Dogs. Donations can be sent to Jayne Shenstone, German Shepherd Rescue, Little Vauld, Marden Hereford HR1 3HA. We also accept Paypal payments - just click on the Paypal button below. Thankyou.