White German Shepherd Willow
White German Shepherd Urgently Needs Home
Willow is coming to the UK on 29th August from Ireland. She urgently needs a home.
NOW REHOMED
Willow the white german shepherd - needs loving home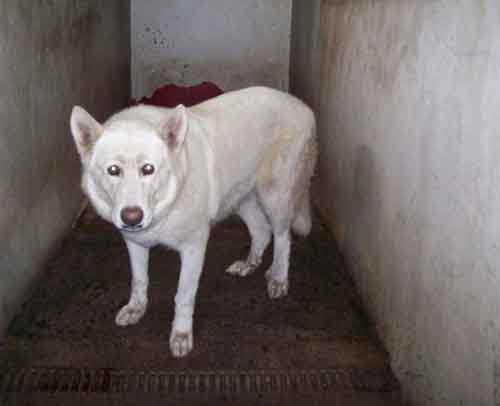 What do those eyes say? Why have my family abandoned me, what did I do to deserve this? This lovely girl was handed into an Irish pound. Because she was given over by the owners, there was no need for a 7-day wait for reclaim so Willow was put on the list for destruction. We couldn't let that happen so she is coming over to the UK on 29th August.
Apparently, Willow is huge - polar bear size and a little overweight so she was once well cared for. Not surprisingly she has been a little nervous in her luxurious plush kennel!!!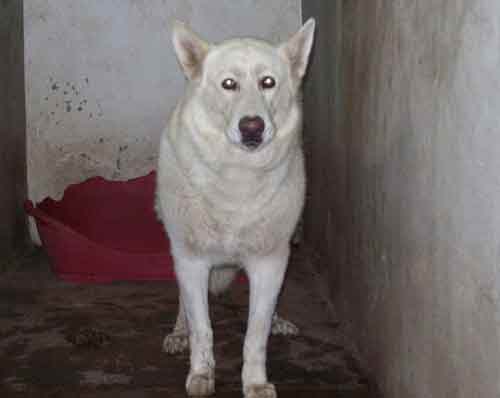 When she arrives here in the UK Willow will be spayed and vaccinated. It would be nice to find a lovely home for her to go straight into.
What a difference now - Willow in her new home.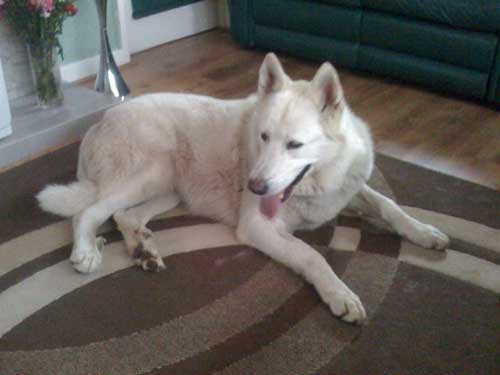 Every dog deserves a nice warm rug to lie on
Willow after having a bath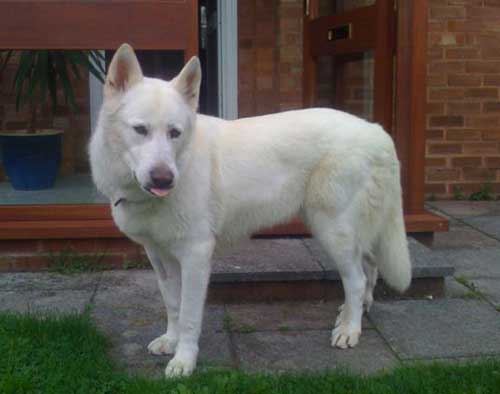 I feel so much better now!!
"How Could You?" should bring tears to your eyes. It is very sad fact of life that many faithful pets have become disposable items and will be discarded, no longer required. Many of these will die unwanted, unloved and alone having spent the last few days, weeks or months in a filthy dank dirty kennel. Their final reward - a lethal injection!!
Poor Archie wasn't quite so lucky. His story highlights the plight of older dogs
Please help us by making a donation so that we can help re home more unwanted German Shepherd Dogs. Donations can be sent to Jayne Shenstone, German Shepherd Rescue, Little Vauld, Marden Hereford HR1 3HA. We also accept Paypal payments - just click on the Paypal button below. Thankyou.