Valentines Photo Competition 2012
Valentines Photo Competition 2012
German Shepherd Dog Rescue – Valentines Photo Competition. Here are the winners
Best smile goes to Jasper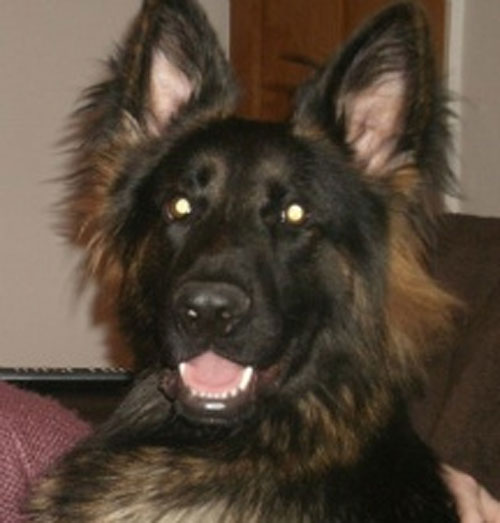 Most beautiful eyes goes to Pippa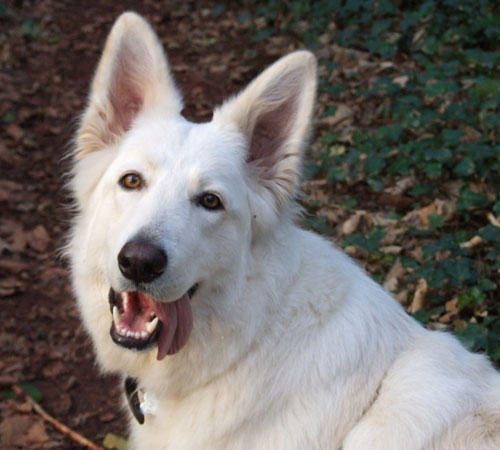 Best dressed goes to Jango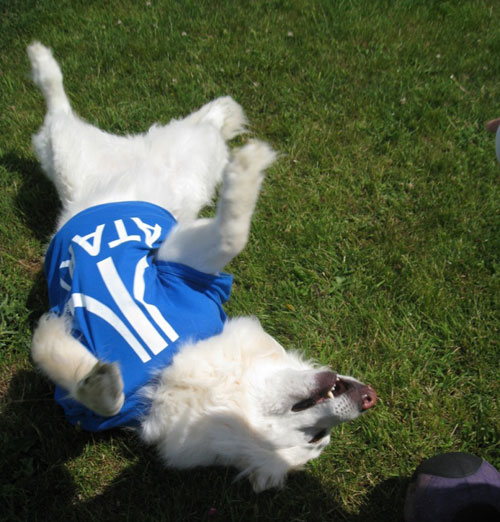 Best kiss goes to Babygirl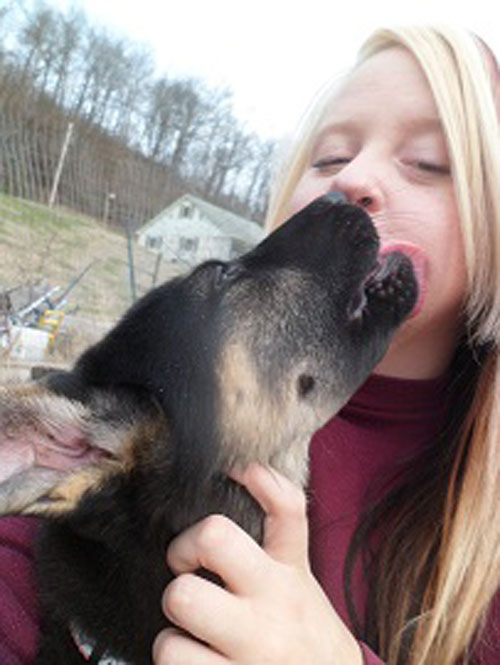 Golden Oldies is our Lady Rio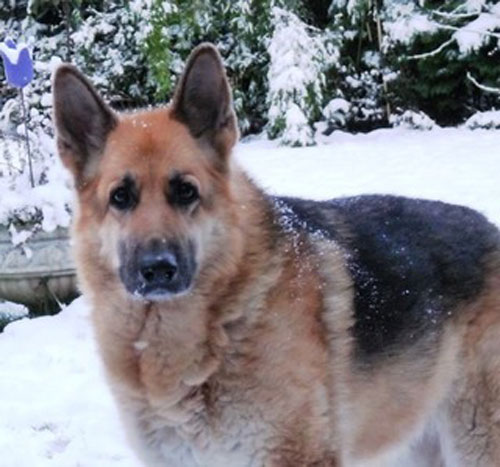 Rainbow bridge - Monty and Jazz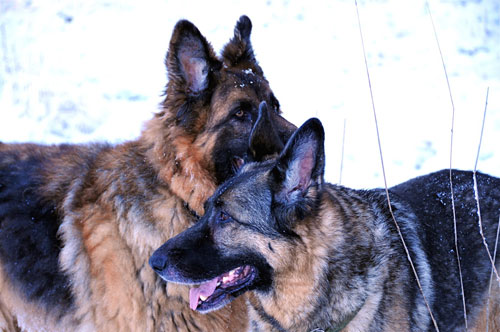 Thank you to all those that entered our Valentine photo competition
LOVE IS .............. THE CANINE WAY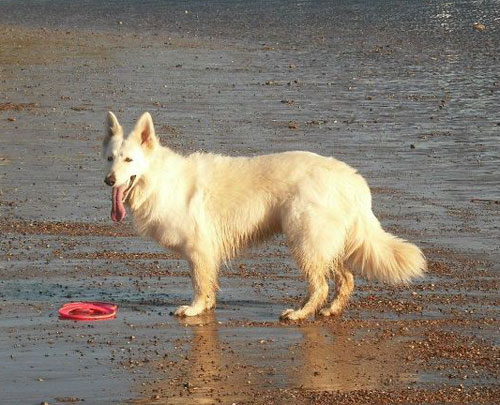 PIPPA ON THE BEACH
A chance to show off the love of your life in our Valentines Photo competition
Judges decision is final. Please remember this is for fun and fundraising
Closing date for all photographs to be entered is 14th February 2012
Winners will be announced Sunday 19th February 2012
Classes open to either dog or bitch of ANY breed
1. Best smile- smile and the world smiles with you – Judge Anne Thompson
2. Most beautiful eyes- look into my eyes and fall in love- Judge Anne Thompson
3. Best dressed- valentine- Valentine, will you be my valentine-Judge, Daniel Miller
4. Best kiss- pictures of your dog smooching or puckering up-Judge Daniel Miller
5. Golden Oldies, most loved, the ones who have given us years of love-Judge Penny O Callaghan
6. Rainbow bridge - loved pets that have left us-Judge Penny O Callaghan
Entry Fee £2 per class or two classes for £3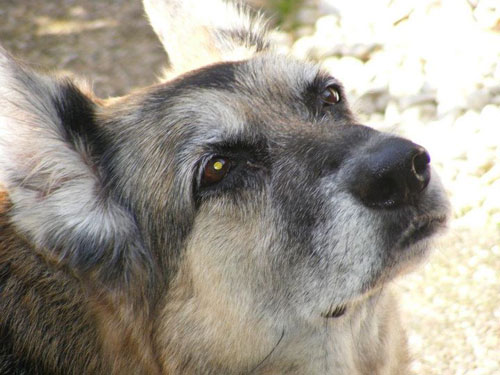 THE VERY BEAUTIFUL SHEBA
Rules and Regs (the boring bit)
1. Please post your picture in each class section NOT on this page
2. Judges decision is final. Please remember this is for fun and fundraising
3. Entry fees must be paid by Paypal. Log into your Paypal account and click the 'send money' link, a form will appear which will ask for your email and ask you what the money is for, select 'services' click continue to go to the next page. This page reviews your payment and will ask you to fill in the recipient's email, use the following email address info@germanshepherdrescue.co.uk scroll down and you will see an email box where you must state that the money is for ie GSDR valentines competition and remember to add your name and address and forum username. This will make it easier for us to track payments received.
4.Please not entries will not be accepted without prior payment, entries found to be unpaid will be removed.
5.Please send me a private message via the forum when you have posted your pictures and made your payment, please tell me your forum username and the classes you have entered.
How to post pictures using Photobucket
1.If you have not got a Photobucket account go to http://register.photobucket.com you will be asked to fill in an online form to register and will need to think of a username and password for the account.
2. HOW TO UPLOAD PICTURES- Upload your photos by clicking on 'choose files' which will access files stored on your computer or disc, select the picture you want to upload and click to select it. You can upload more than one at a time by holding down the CTRL key as you select. When uploading choose the option of medium size 320x240
3. HOW TO SHOW A PICTURE ON THE FORUM – In each class, you will be asked to show a photo which will appear directly on the forum. To do this, on your photograph you have downloaded to Photobucket hover your mouse over the photo and a drop down menu will appear. Left click where the drop down menu says' IMGcode'- this will copy it. Then flick back to your class on the forum and right click to show options, then left click on paste. Your picture will appear in the message box and you can put any comments such as your dog's name, age and what your dog was up to at the time of the photo.
4. REDUCING THE SIZE OF YOUR PHOTO –if you get a message saying 'your images may only be up to 400 pixels high' your photo is too big. Go back to Photobucket and click where it says 'edit' above the photo. It may take a few minutes to load the picture. Click on 'resize' then drag the height and width to adjust the size. Once adjusted, click either 'save a copy' if you want to keep the old and new images or click 'replace original' if you just want to keep the resized version. Copy and paste the images as per instructions above.
5. POSTING LINKS TO YOUR PHOTOS – You may also supply links to photos. To post a link, instead of copying and pasting the IMG code you would copy and paste the 'Direct Link' underneath the required photos.
PLEASE REMEMBER TO KEEP ALL PICTURES TO MEDIUM SIZE.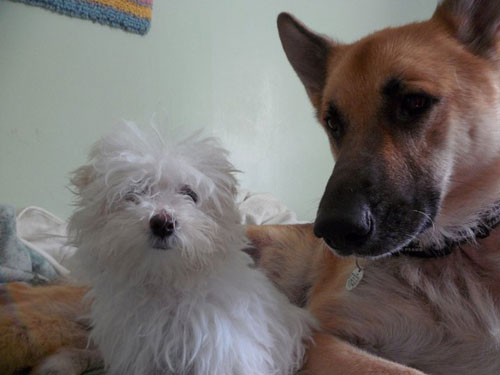 WHERE DID YOU GET THAT HAIR DO?
Come on now everyone, cameras at the ready and let's have some great photos of your pampered pooches. Have fun.
Donations are always welcome
Please help us by making a donation so that we can help re home more unwanted German Shepherd Dogs. Donations can be sent to Jayne Shenstone, German Shepherd Dog Rescue, Little Vauld, Marden Hereford HR1 3HA. We also accept Paypal payments - just click on the Paypal button below. Thankyou.