Stig Abandoned GSD
Stig - abandoned and taken to the pound
This beautiful boy has come to us in an appalling state, so painfully thin you can feel all his ribs and backbone. His coat is dirty and matted.
NOW REHOMED
Stig in his prison cell in the dog pound!!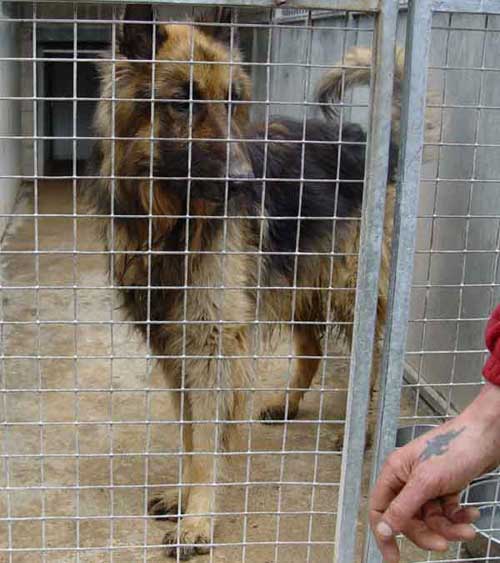 Stig had been in the pound for some time, overlooked and ignored. His coat is dirty, matted and coming out in clumps. He is painfully thin
Stig - How could anyone treat a beautiful dog like this?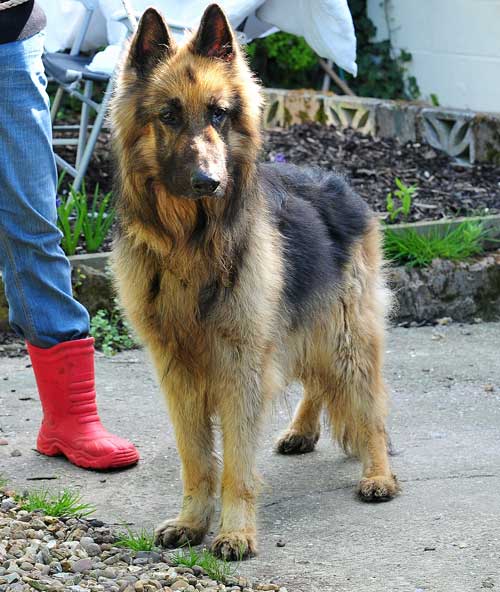 Stig came from a dog pound, he is in awful condition and little is known about him. He is a little shocked and bewildered at his situation so is slightly nervous of strangers. We cannot begin to imagine what must have happened to him in the past.
Stig - bewildered and confused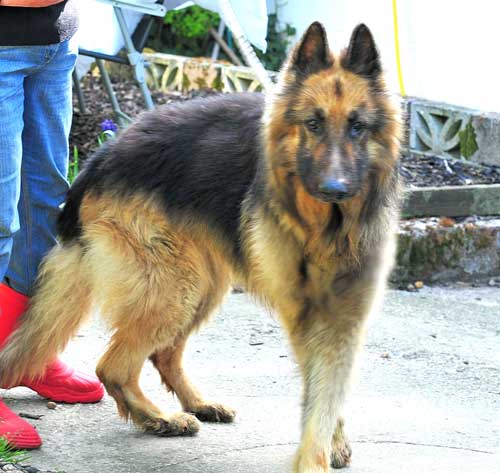 He is another GSD that must wonder what he did to deserve being treated like this.
Stig will make some lucky person a wonderful companion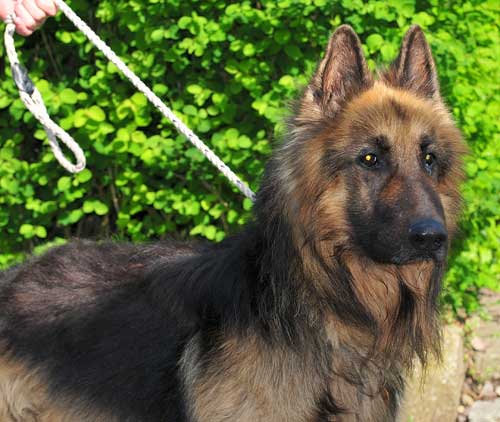 Stig is currently on 4 meals as day because he is so underweight. Stig is in boarding kennels but needs a proper home to help him forget what has happened to him.
NOW REHOMED
Donations are always welcome
Please help us by making a donation so that we can help re home more unwanted German Shepherd Dogs. Donations can be sent to Jayne Shenstone, German Shepherd Dog Rescue, Little Vauld, Marden Hereford HR1 3HA. We also accept Paypal payments - just click on the Paypal button below. Thankyou.