Simba Unwanted Dog
Simba has now found a new home
We don't understand why nobody wanted Simba? He does not deserve to be put to sleep!
Simba has been in a boarding kennels for several months now. The rescue originally caring for Simba have decided that because of the kennel fees and because nobody wants Simba that he should be put to sleep. We don't agree so we have now taken over the kennel fees but we cannot keep paying fees indefinitely. We simply do not have the funds and it isn't fair to keep Simba in this environment long term
Simba 4 - Coventry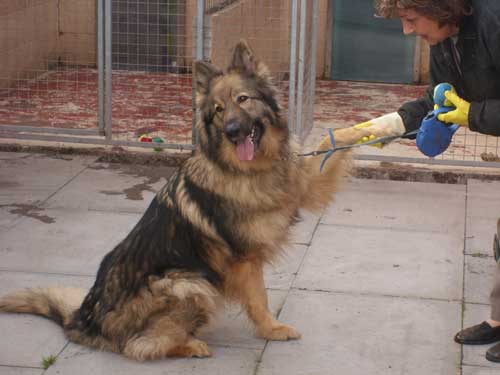 Simba needs a new home through no fault of his own. He has lived with the same family since he was a pup although he has had many changes to deal with recently. He is a lovely boy, loves to play and really enjoys being groomed. He can get worried around visitors especially if they are nervous. He is fine with our volunteers and kennel staff and will just need a confident, gentle owner to guide him. He would be better in a family without young children - although he did live in a home where there were young children around.
Simba loves to play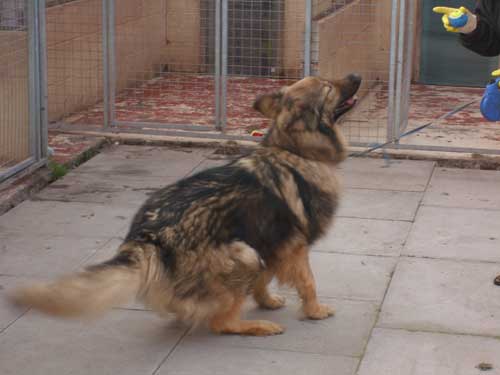 Simba is great with the kennel staff and he loves to play.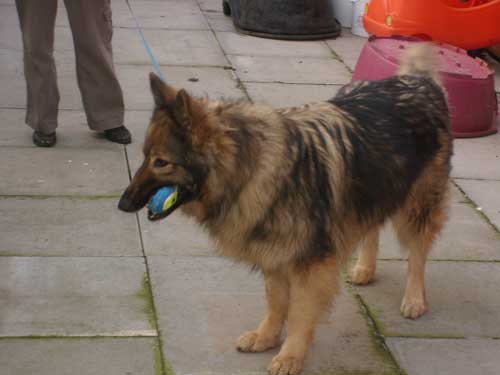 Simba especially loves his ball.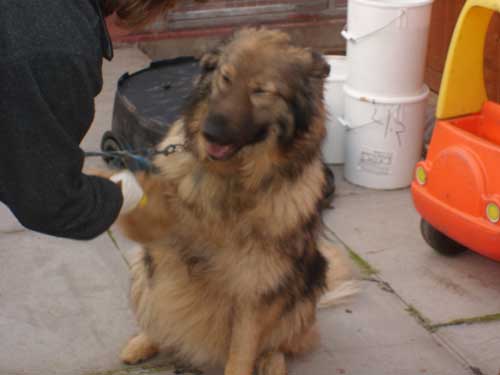 He also loves a fuss.
We think Simba deserves to be in a home but he would be better in a home that understand the breed and where there are no very young children.
Simba and his new friends April 2008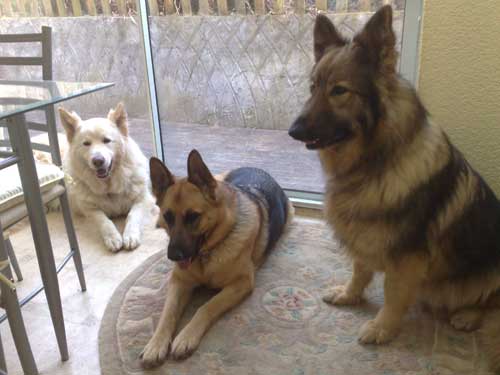 Simba and his new dad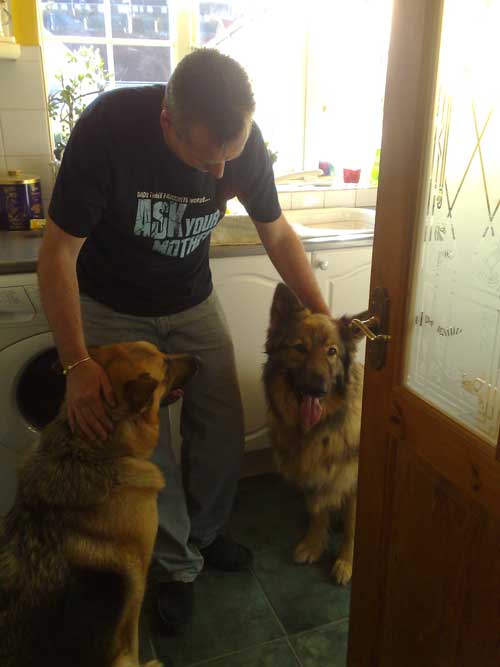 We are all so pleased that finally Simba has found a new home.
If you can help another dog like Simba please call Jayne on 01568 797957
Donations are all ways welcome
Please help us by making a donation so that we can help re home more unwanted German Shepherd Dogs. Donations can be sent to Jayne Shenstone, German Shepherd Rescue, Little Vauld, Marden Hereford HR1 3HA. We also accept Paypal payments - just click on the Paypal button below. Thankyou.