Romanian GSD Mouth Wired Shut
Amil Romania Shepherd Found With His Jaw Wired Shut
You really would have to have a heart of stone not to be moved by this poor boys story. The cruelty inflicted here on one of our 4 legged friends by human beings, beggars belief. Amil is only 3 years old but needs a 5 star home for the short time he may have left to live. Amil deserves to know love and kindness
AMIL WAS REHOMED BUT SADLY DIED A FEW WEEKS LATER
Whilst Amil is Romanian dog, please remember that if you own a GSD then you own an imported breed. The GSD is not native to the UK and you only have your GSD because somewhere down the line, they were imported to this country from Germany. Most breeders import sires and dams to improve their lines, most come from European countries. The forces such as police, also import German Shepherds as the breed has been largely spoilt here in the UK.
GSDR helps dogs, we don't care where they come from. A dog in need is a dog in need and this young lad really needs our help
NB - Amils' sponsor has raised all the money needed to prepare and bring him to the UK. She has just asked for our assistance in helping him find someone to take care of him for the rest of his days.
Amils' story
When Amil (which means Hope) was found, his jaw had been tightly wired shut and caused serious injury to his nose. He is around 3 years old yet in his short life, he has only known cruelty and abuse at the hands of humans - until going into rescue.
Amil being treated at the vets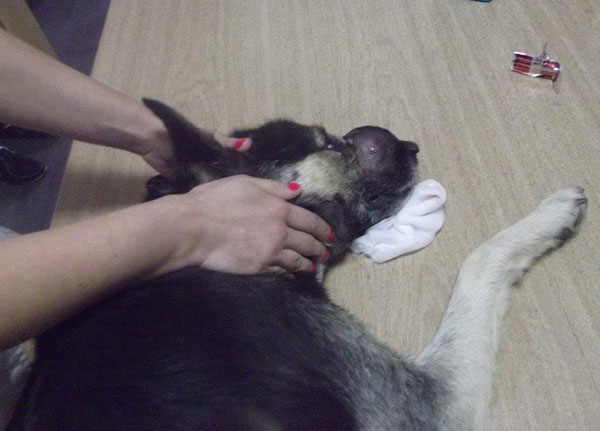 Hard to believe that anyone could be so cruel as to wire a dogs jaw shut. Presumably this was so he would starve to death!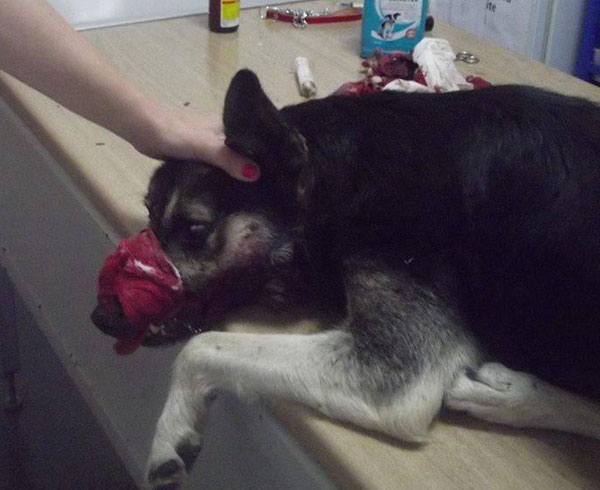 Amil has had a biopsy and been diagnosed with a tumour on his nose, caused by the wire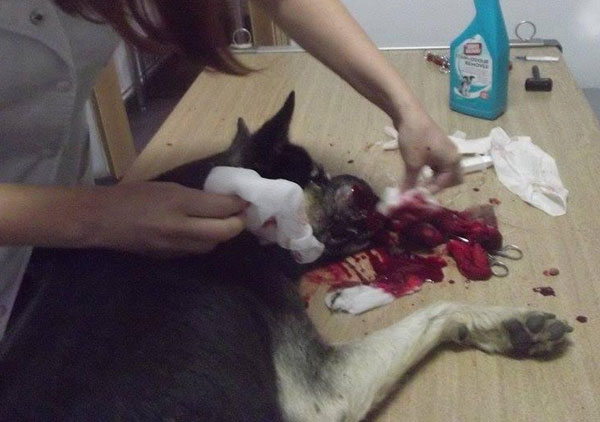 No animal, especially mans best friend should ever suffer this.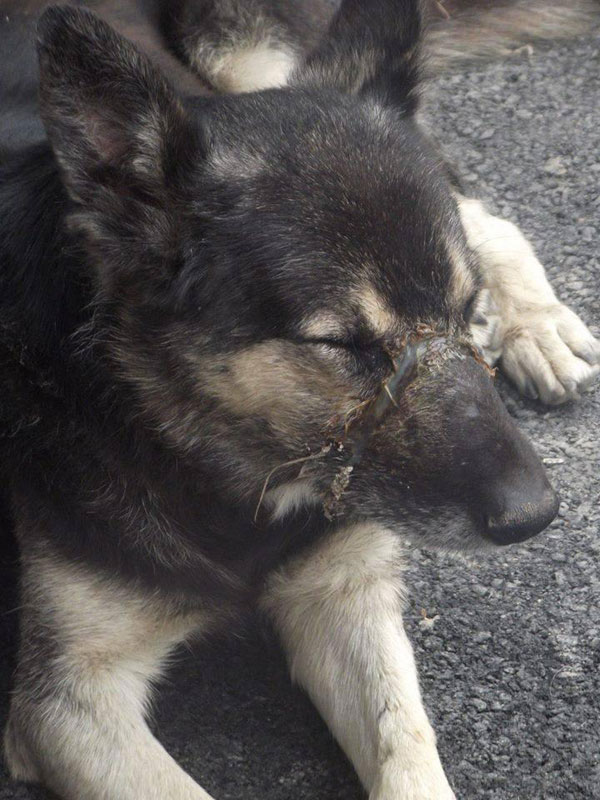 Amil has a hole in his nose that needs cleaning daily, he also has pain management and sometimes needs antibiotics when infection flares.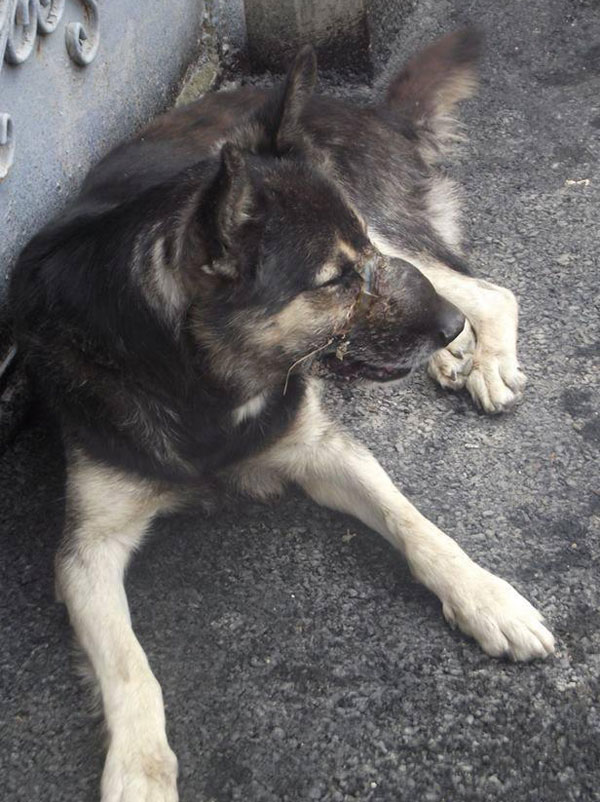 How could anyone be so cruel to this lovely boy?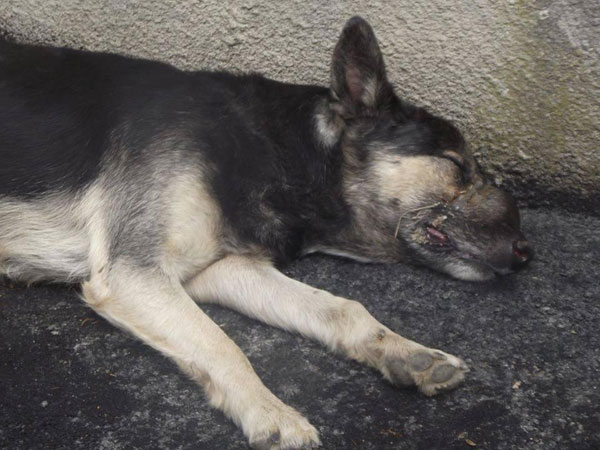 Having a much needed rest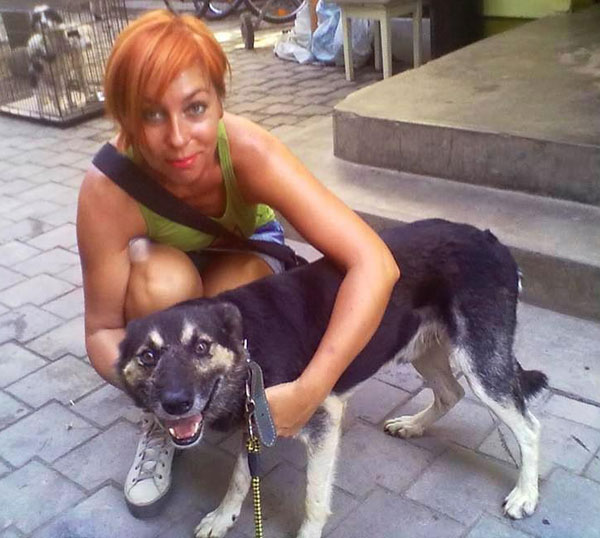 Amil with his Romanian rescuer who has done all she can to help him.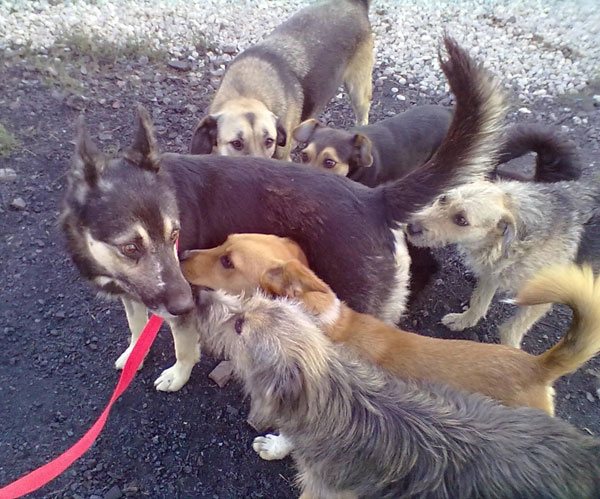 Despite his terrible ordeal, he loves people and is great with other dogs. Can anyone find it in their heart to adopt this boy and look after him for whatever time he may have left. We believe that a holistic approach to his problem, will be of enormous benefit to his health and increase his chances of living much longer than predicted by vets in Romania.
A small minority think we shouldn't help these dogs, we disagree. Amil has just as much right to help here as any German Shepherd in the UK. We will offer full support, but whoever adopts Amil must agree to a holistic approach for the treatment of his condition.
If you would like to make a donation to help the rescue, please click on the link below.