Romanian GSD Beaten Kicked
Bebe - Romanian GSD Who was beaten and kicked
Bebe is from Romanian where he was so badly beaten and kicked that he lost his right eye. Having undergone surgery to remove the damaged eye, Bebe will be on his way to the UK to a better life on July 13th thanks to GSDR
This poor dog has not had a good life but things are changing for Bebe and he is coming to the UK. We urgently need to find a foster home for Bebe otherwise, he will have to go into kennels. Here is a little bit about Bebe's history, it is not an easy read.
This is poor Bebe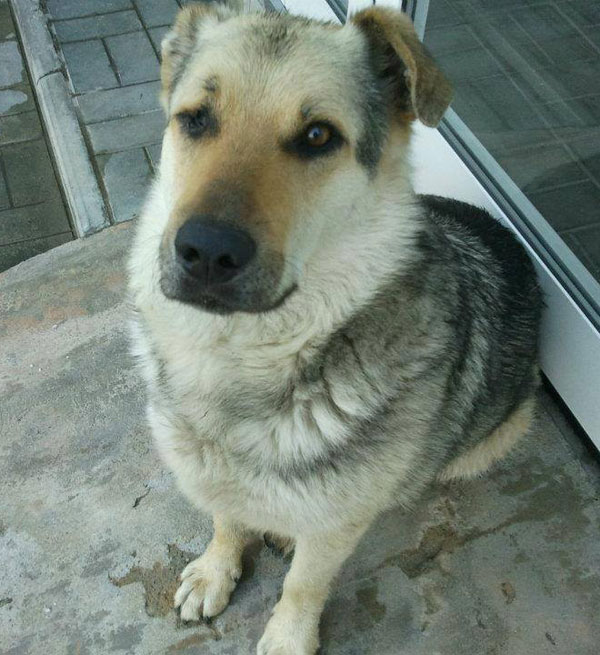 Bebe is a Romanian dog and like many over there, has been treated appallingly. He has been severely beaten and kicked resulting in the loss of his right eye and some muscle damage. Despite the beatings and kicking, Bebe has learned to trust humans again, he has a lovely temperament and will prove to be a very loyal and loving companion.
Bebe looking a little apprehensive and sad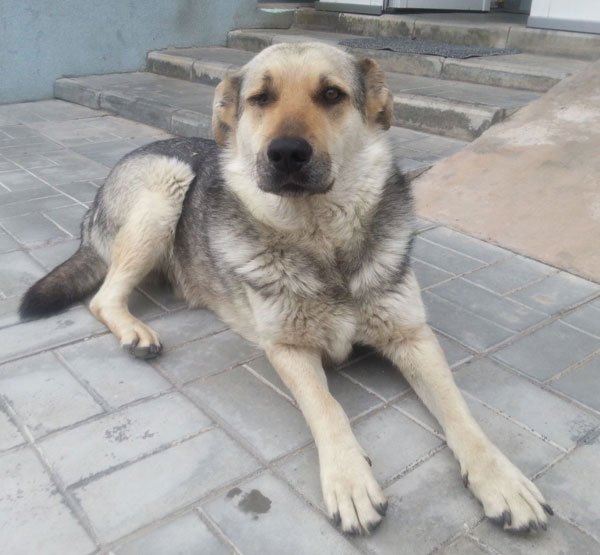 Bebe loves human company, although he is very independent and sometimes pretends he doesn't hear his name being called. He likes female dogs but not keen on male dogs or cats. He doesn't like the bath either!
His abusers should hang their heads in shame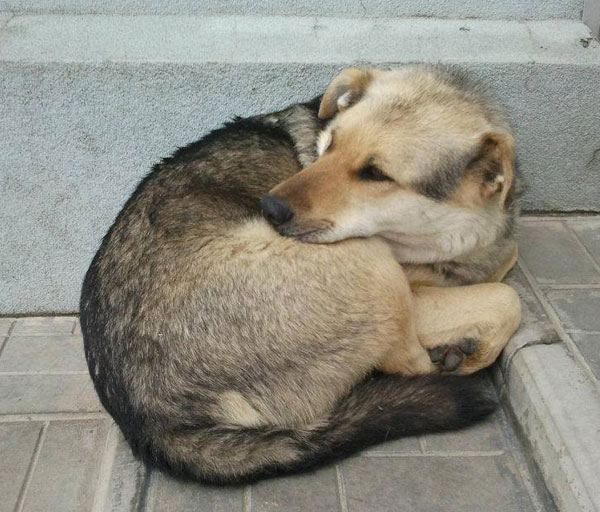 Bebe is a large dog of about 40Kgs who is neutered and will be passported for his travel to the UK. Bebe likes to play and run; he loves sitting in the grass and smelling the flowers
Bebe having a peaceful snooze in the sun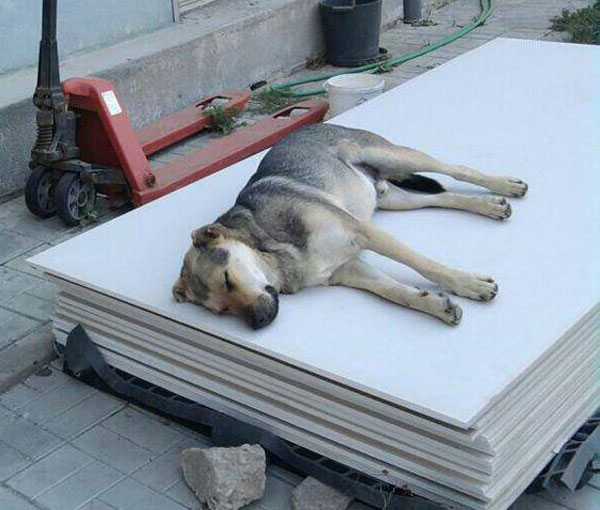 Bebe obviously feels safe now that he is with the kind rescue people in Romania
Bebe after surgery to his right eye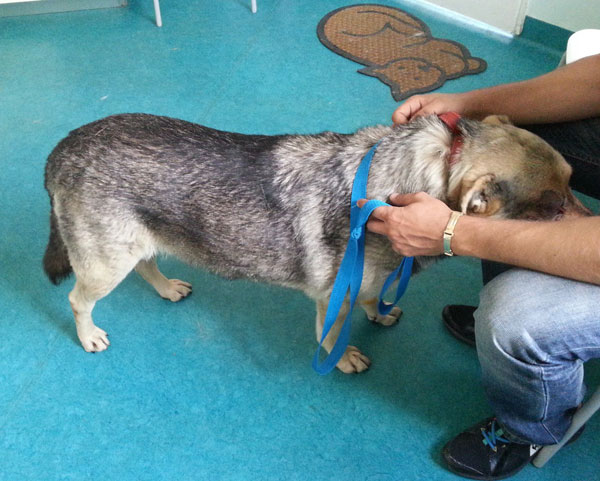 Bebe enjoying a fuss from a rescue volunteer
Bebe enjoying a walk after his surgery in the sunshine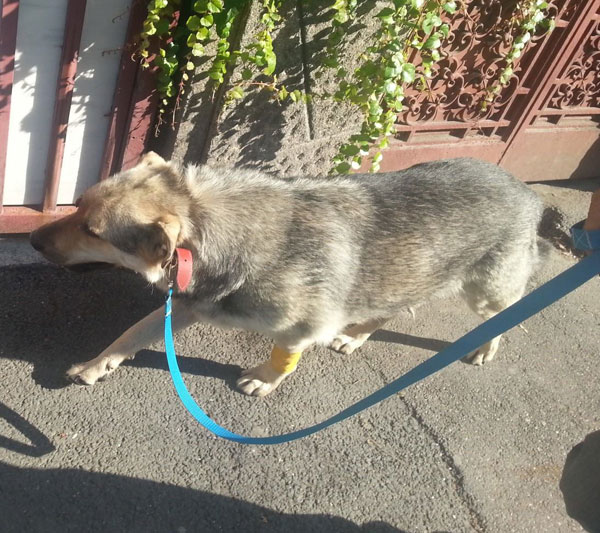 After his ordeal, Bebe needs a kind foster home to help him forget his terrible ordeal. He will be setting out for the UK on July 13th, 2013 and should hopefully arrive 2 days later. We don't want to put Bebe in kennels but will have no choice if a foster home cannot be found. Bebe is great with people and would be fine in any home as an only dog or a home with a female dog. No cats though
Bebe having a short walk after his eye surgery
This lovely boy now needs to start enjoying life. If you could help by fostering Bebe or even better, offer Bebe a forever home, please can you fill out an adoption/foster form and a volunteer will contact you asap
This is not a UK dog but a GSD that needed help, so we offered help. Bebe deserves a chance no matter where he came from.
Donations are always welcome
Please help us by making a donation so that we can help re home more unwanted German Shepherd Dogs. Donations can be sent to Jayne Shenstone, German Shepherd Dog Rescue, Little Vauld, Marden Hereford HR1 3HA. We also accept Paypal payments - just click on the Paypal button below. Thankyou.