Rhyl Prom on the Prom
Rhyl Proms on the Prom August 2013
Coco at her first fundraising event with Team GSDR
The gorgeous Coco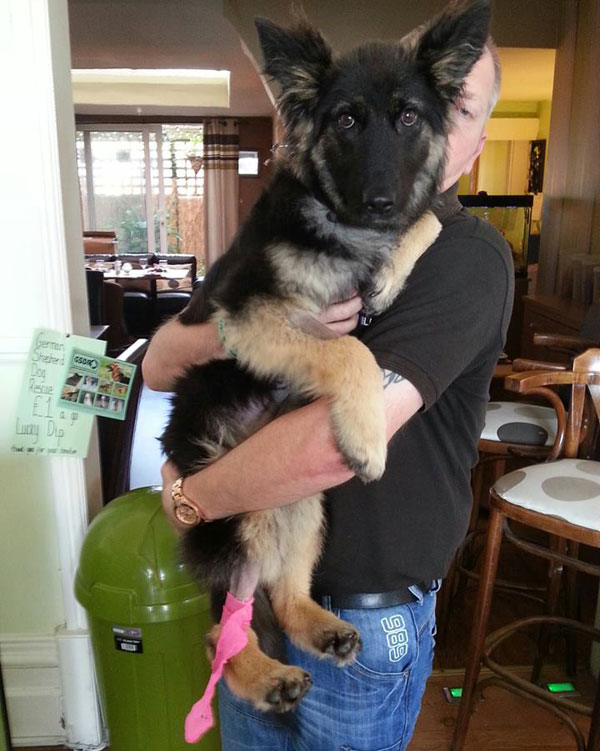 Coco with one of her foster dads Will after giving us a terrible fright when she had to be re-admitted to the veterinary hospital because of a suspected blockage. Coco has recovered, but didn't approve of having to wear a bright pink bandage!
Do you have to do this fundraise thing dad?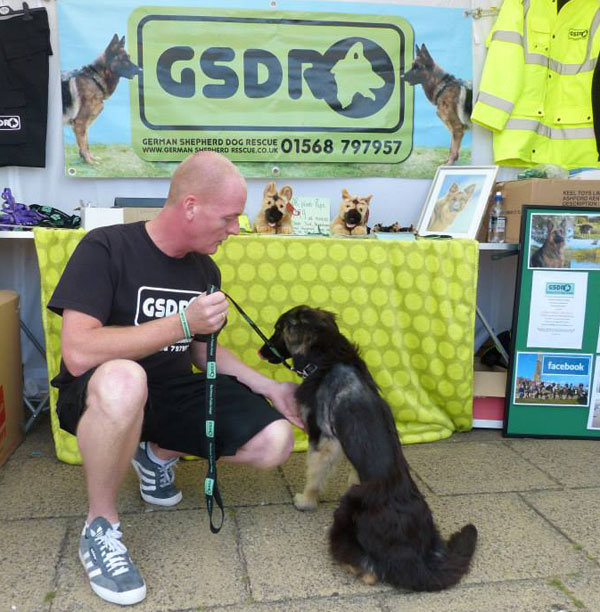 Coco expressing disgust at something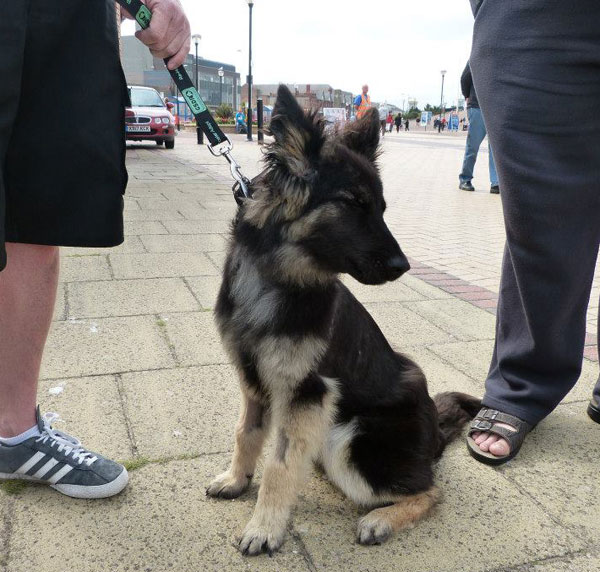 OK dad - cheese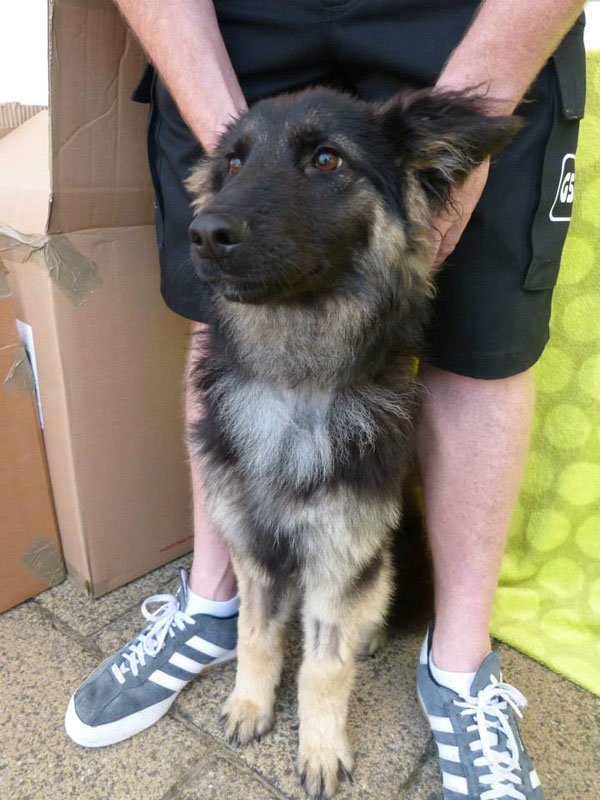 I can do very cute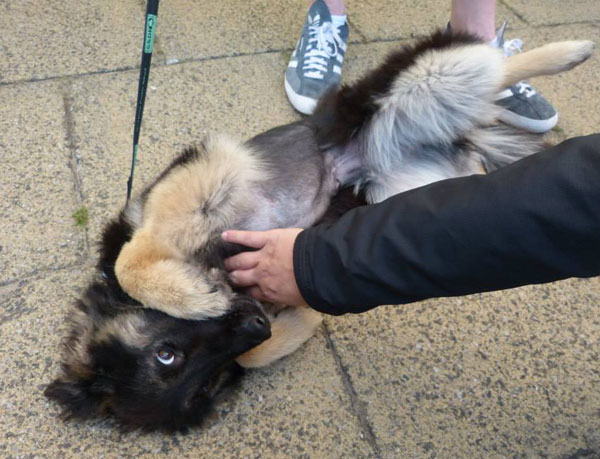 Even volunteers mums and dads get roped in to help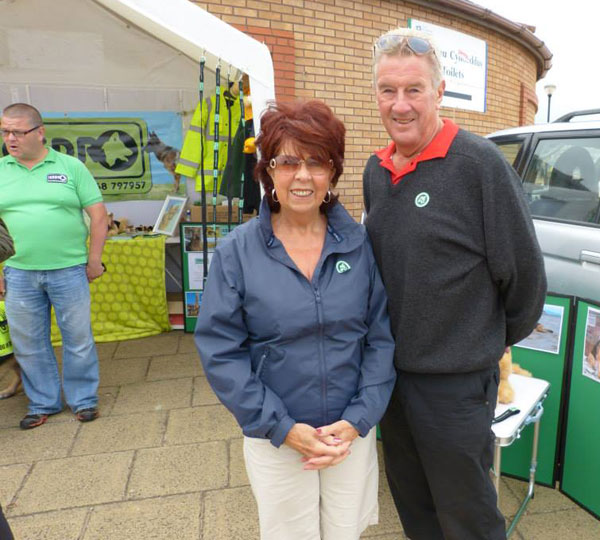 Wayne and Andy meet the mayor of Rhyl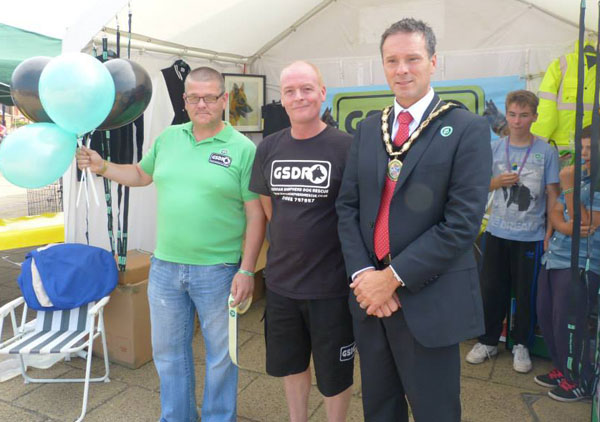 Wayne and ex police dog Madoc doing their stuff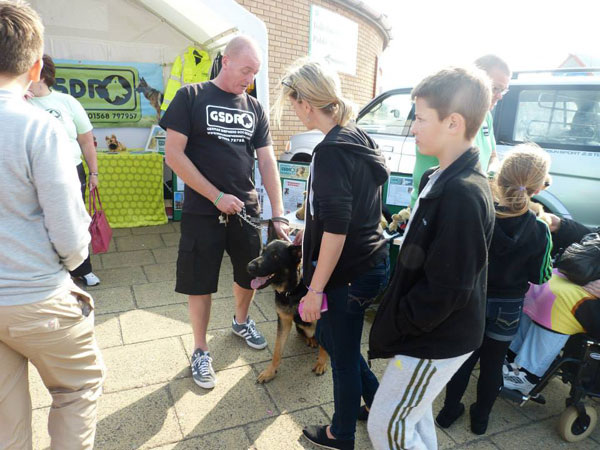 New T shirts and High Viz jackets for the occasion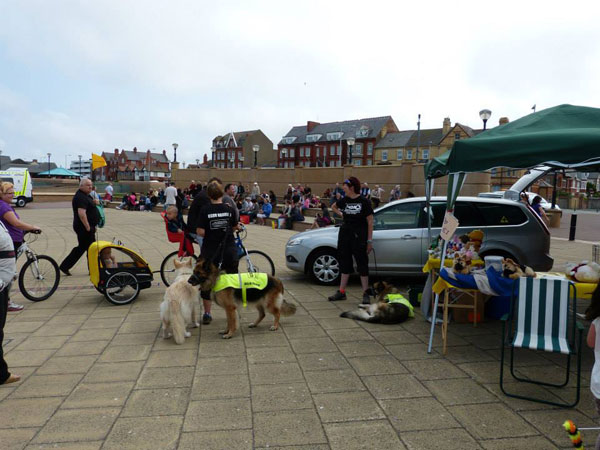 Handsome ex police dog Madoc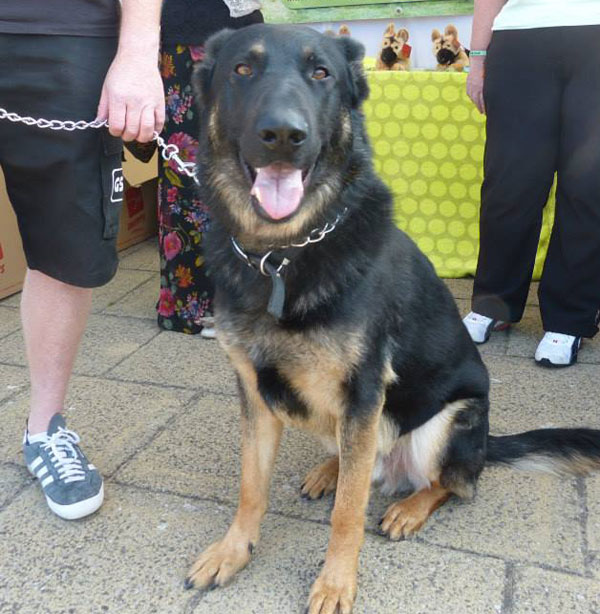 Busy day meeting people on the GSDR stands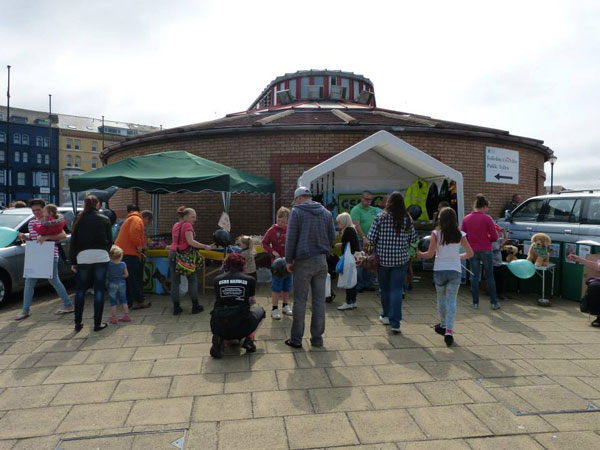 Someone had a very busy day blowing up lots of balloons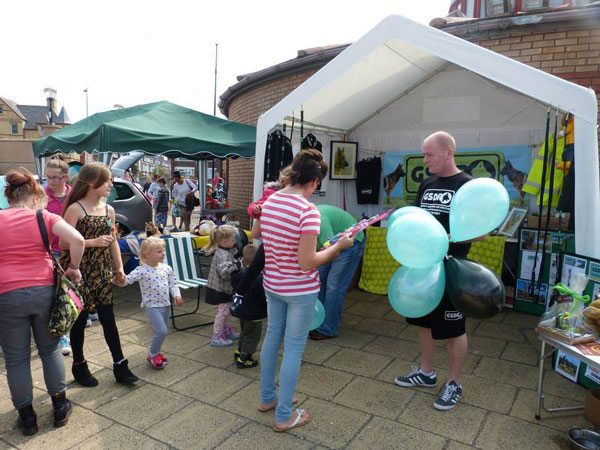 One princess meets another princess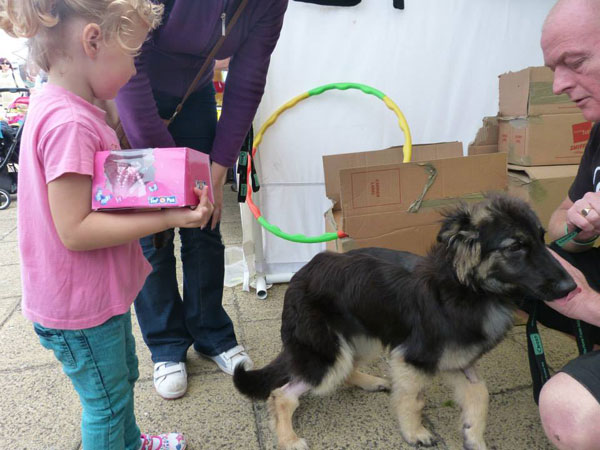 I'm a bit tired now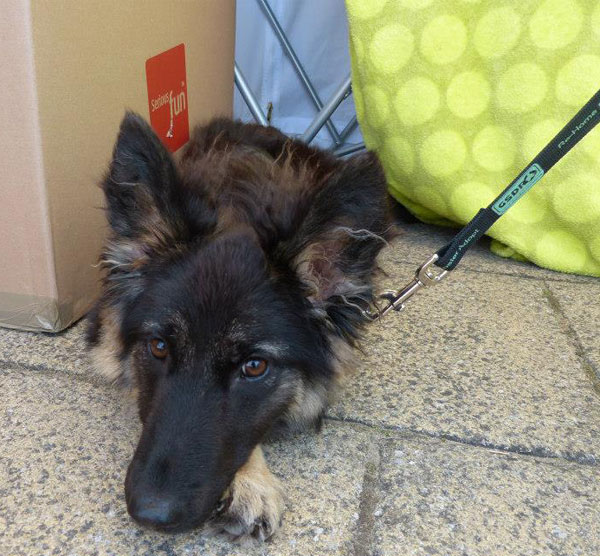 The sun shone for Rhyl Prom on the Prom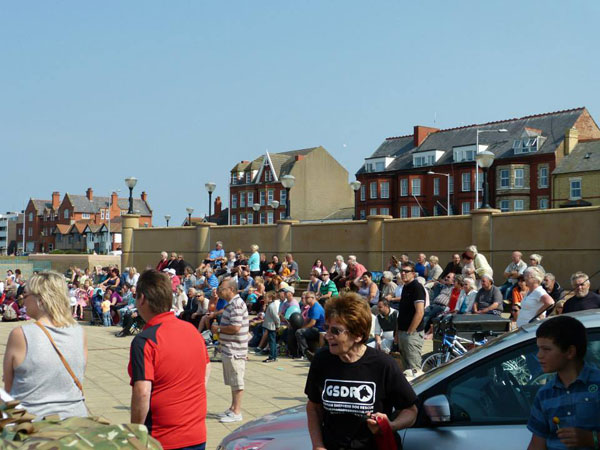 Will giving Coco her meal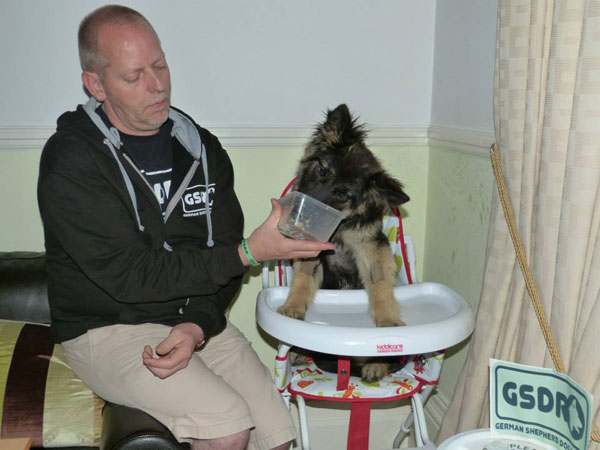 Feeling a bit snoozy now dad
NB - Coco always has to be fed in an upright position because she has the condition known as Persistent Right Aortic Arch. If not, she regurgitates her food and there is a risk of her inhaling food and causing pneumonia.
Right that's it - I'm totally pooped zzzzzzzzzzzzzzzzzzzzzzzzzzzzzzzzzzzzzz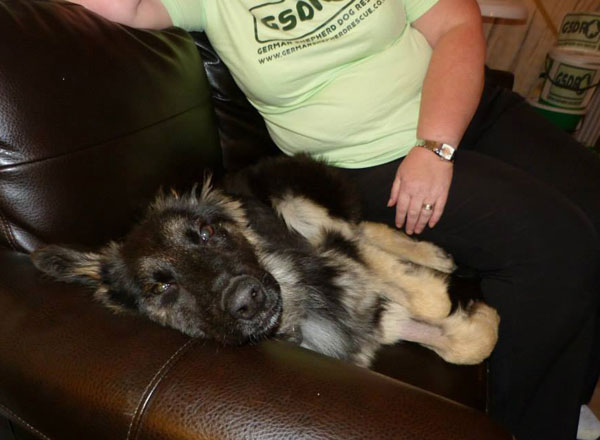 Coco's dream has come true, she survived against all the odds and is now helping us to raise funds to help other needy dogs like herself. All of us at GSDR would like to express our gratitude to the people that contributed to the Coco fund which helped raise a staggering total (including Gift Aid) of £10,027.30. Coco will get all the treatment she now needs. Thank you to all Coco's supporters, we couldn't have done it without you and you made this dogs dream come true.
Donations are all ways welcome
Please help us by making a donation so that we can help re home more unwanted German Shepherd Dogs. Donations can be sent to Jayne Shenstone, German Shepherd Dog Rescue, Little Vauld, Marden Hereford HR1 3HA. We also accept Paypal payments - just click on the Paypal button below. Thankyou.