Kev GSD for Rehoming
Kev - 1-year-old in kennel for months
So what is wrong with our Kev? We just don't get it that this young lad has been in kennels overlooked for many months.
This is our Kev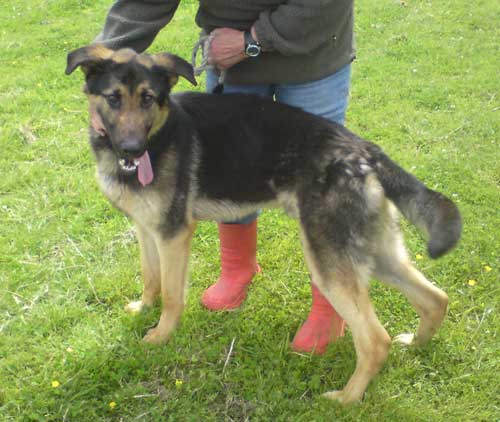 Kev was in the pound and due to be put to sleep - why, we don't know. This is one good fun young lad who needs an active home.
Kev - OK so his ears aren't quite as pointy as they should be!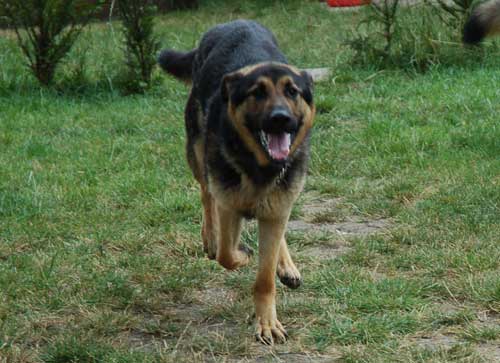 Our Kev is a big lad and he is 100% GSD, he just doesn't have big sticky up ears. That doesn't make him any less of a GSD and someone is missing out here on a wonderful family pet.
Kev - big powerful young GSD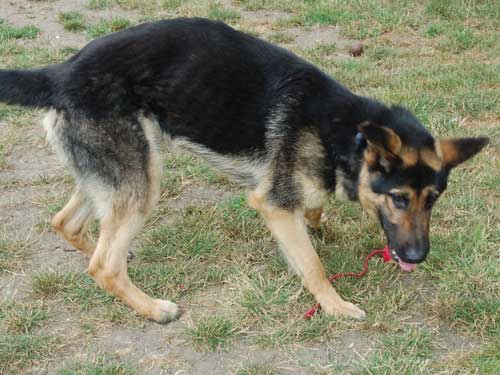 We reckon he is crossed with a kangaroo - he has huge powerful back legs. Although good natured he is big and bouncy so may know smaller kids over. He would love a family with teenagers who would play footie with him. Kev is OK with other dogs, don't know about cats.
Kev is in love with Tyra!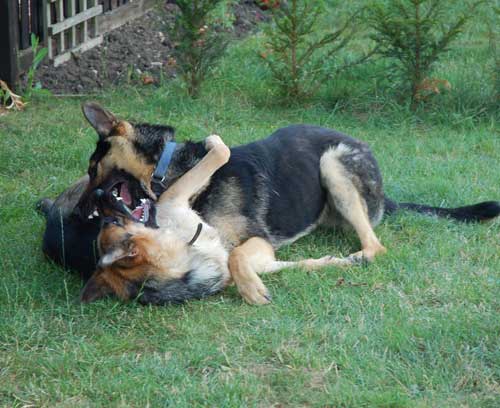 Kev is in foster with Tyra and they love each other. Not sure who has the upper hand here but it's all good fun. Read Tyra's story.
Kev and Tyra again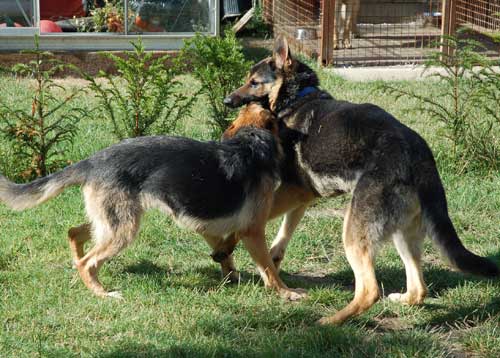 It is lovely to see that these 2 rescue dogs have a special bond now.
Tyra, Riggs, Kev and Solo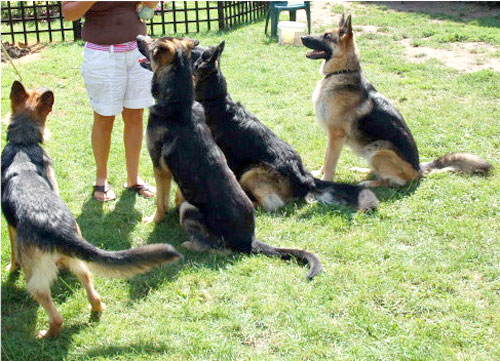 All sitting pretty. Kev and Riggs also need nice new homes
Kev - should never have ended up in a rescue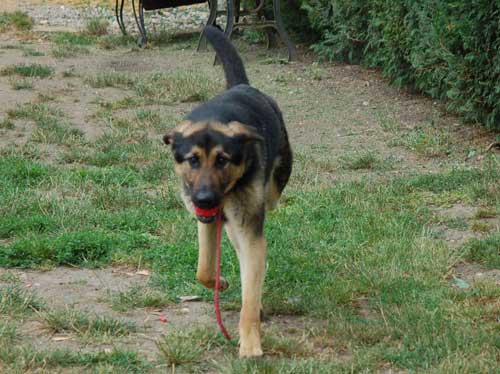 If you can provide an active home for our Kev where he will get loads of exercise and stimulation, please call 01568 797957
Donations are all ways welcome
Please help us by making a donation so that we can help re home more unwanted German Shepherd Dogs. Donations can be sent to Jayne Shenstone, German Shepherd Dog Rescue, Little Vauld, Marden Hereford HR1 3HA. We also accept Paypal payments - just click on the Paypal button below. Thankyou.