Puppies-for Sale
The truth about puppies for sale from puppy farms
Thinking about buying a puppy - please consider carefully.
Meet mum. Of course, you probably wouldn't have seen her if you bought from a dealer of puppy farm.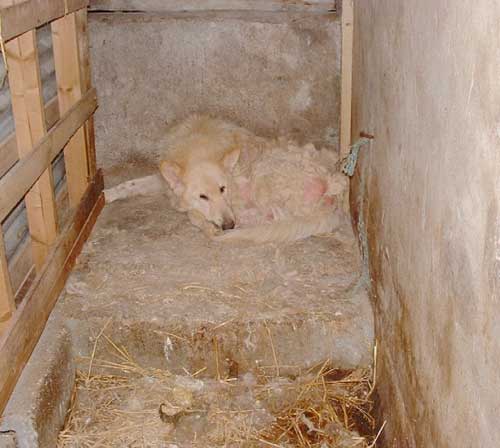 The lucrative trade of puppy farming has spread across the UK although the hotspots are Ireland, Wales and parts of Scotland.
There are huge numbers of all types of pedigree puppies sold through commercial outlets that are reared on puppy farms and supplied either direct through dealers or through retail outlets. Puppies are bred on a commercial scale in appalling conditions with little or no thought to the welfare of the animals. These dogs will be denied all the basic requirements that will ensure a normal healthy human/canine relationship.
Living quarters for a puppy farm stud or breeding bitch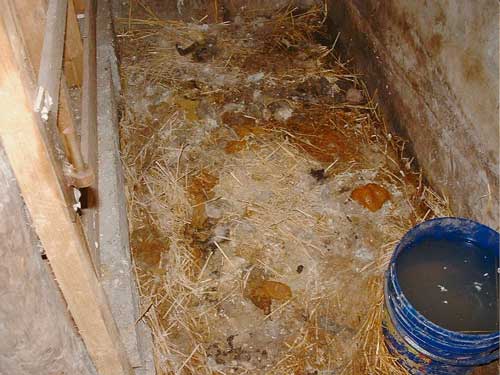 Stud dogs and breeding bitches have short lives and many will never see the light of day. Imprisoned in dark filthy pens without heating in winter or adequate ventilation in summer, rarely cleaned out so covered in urine and faeces. When and if the pens are cleaned, dogs are often kicked into a corner and a hosepipe is turned on them. Poor quality often rotting food is thrown into the pens on a random irregular basis, water is given when the mood takes. Food bowls if they have them are never cleaned.
Bitches are bred every season including her first when she is totally unequipped to cope with being pregnant being only a baby herself. Often the dog or bitch is dragged by its leg or tail to be put into a pen to mate. These dogs are never let out, never walked and have little human contact. Many near the end of their short lives have such severe muscle wastage that they cannot stand. Permanently kept in the dark slowly driven mad. Bitches giving birth to litter after litter, teats hanging down to the ground her body emaciated because everything has been drained from her. She has no skills to pass on to her pups, she never had a chance to learn any from her own mum, but then she wouldn't have time as they will be taken away from her at 4 weeks to be transported and sold for large sums of money.
Stud dogs and breeding bitches will be unlikely to be seen by a vet – too expensive and it would give away the game. If they become too sick or past their best they will be disposed of – not humanely of course as that costs money. Many are clubbed to death, poisoned, shot or drowned. They are the lucky ones, others are just left to starve to death. Small thanks for all the money they have made for the puppy farmer.
Dinner's ready!!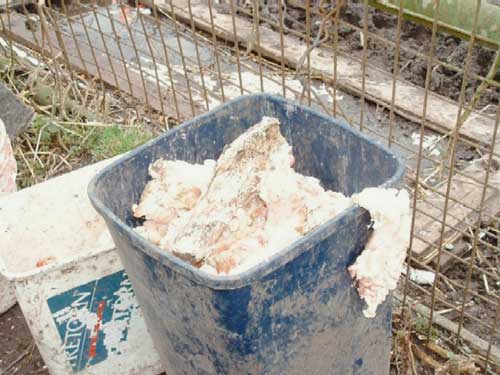 If you buy a puppy from a puppy farm you are not saving a puppy, you are just making way for another one. You are however condemning the bitch and stud dogs to a short life of hell. Breeding stock from these places are rarely of high quality which combined with the conditions normally found in these places are likely to produce puppies that often die within a few days of purchase or suffer from hereditary diseases, physical and mental problems and severe behavioural issues.
Puppies are removed from their mothers at just a few weeks old so of course, they are not vaccinated or wormed so are prone to killers such as Parvovirus, distemper, gastroenteritis, parasitic infection and worms. Your puppy may find it very difficult to adapt to life with a family because it has been denied human contact. This may manifest as aggression, biting and nervousness or problems with housetraining. Bone deformities and skin problems such as mange or eczema may be present along with eye or heart defects or hip dysplasia.
Home from Home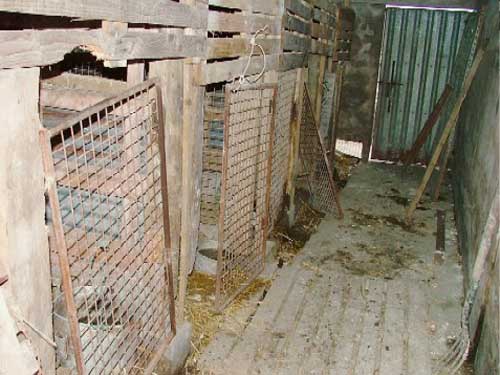 You will pay a premium for a commercially reared puppy – usually, more than a reputable breeder would charge. But it won't just be the cost of buying the puppy. The problems you are likely to encounter with a puppy farm puppy will not only prove costly but will also cause you and your family great heartache. Many of these puppies die within days of purchase and you are unlikely to get you money back
Don't support this cruel trade. If there is a demand these dealers will supply. Say no and stamp out puppy farming NOW.
German Shepherd Rescue
German Shepherd Rescue Helping to Foster and Rehome German Shepherd Puppies and German Shepherd Dogs (Alsatians) Across the UK.
German Shepherd Rescue is based in Scotland but we have links with many other rescues and help rehome German Shepherds across the UK. Can you help us raise funds so that we can rescue more unwanted German Shepherd Dogs?
Please do not contact the rescue specifically for puppies - buying a puppy. We are looking for loving homes for rescue dogs of all ages. We always have at least 30 - 40 German Shepherd dogs for rehoming. Can you offer to adopt a German Shepherd and give it a good home or maybe you could foster a German Shepherd until a new home is found.
If you would like us to feature a German Shepherd Dog that is looking for a new home please contact us with details. Please note that this is a genuine service for German Shepherd Rescue and not a listing for people wishing to sell their german shepherd dog.
Please help us by making a donation so that we can help re home more unwanted German Shepherd Dogs. Donations can be sent to Jayne Shenstone, German Shepherd Rescue UK, Little Vauld, Marden Hereford HR1 3HA. We also accept Paypal payments - just click on the Paypal button below. Thankyou.
Volunteers are always welcome
German Shepherd Rescue is run by volunteers who are involved because of their love for the breed. Most have jobs and families and fit in rescue work when they can and at their own cost. Please be patient and we will deal with your requests as soon as we can. Our rescue dogs are worth waiting for!