Prince German Shepherd
Prince - How can you resist?
Prince's owner died recently and he has been left all alone. He is feeling a bit bewildered and lonely at the moment.
NOW REHOMED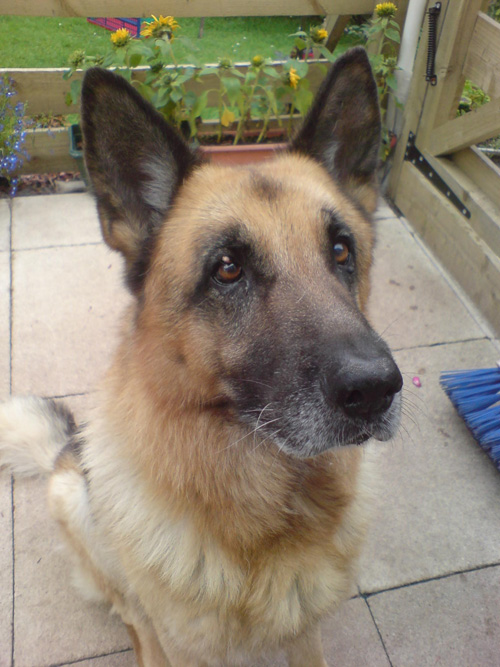 This is Prince. He's a big softie, he doesn't seem to realise he's 9 years old and jumps around like a puppy playing.
His owner and only companion recently died so now he's having to be rehomed. He's not neutered. He's ok with other dogs he knows, but lives in an isolated area so doesn't get much socialisation.
Prince is missing his owner, so would be best as the only dog. He'd suit a nice quiet house where he can still get out every day for a proper run around with his toys.
Prince is currently in Scotland but relatives live down south so transport may be able to be arranged.
Please can you give Prince a forever home?