Padfoot Harry Potter
"The Realities of Rescue" as told by Berry.
"The Realities of Rescue" as told by Padfoot (Animagos of Sirius Black) from "Harry Potter and the Prisoner of Azkaban"
This story has been verified by the Sunday Express
Please note that sadly, neither Berry or Porridge are with us anymore. Both dogs were getting on a bit in years when they came to our rescue and both dogs had medical problems related to age. Neither of these dogs was ever put into kennels but stayed with a lovely family foster home who cared for them both until the end.
Both Berry and Porridge have now passed away.
Berry & friends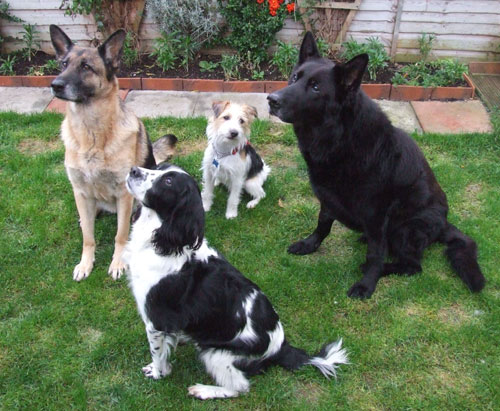 So many people have enquired as to whether Berry and Porridge found their new forever home together so we thought it was time for an update. As you all know, Porridge was a very elderly gentleman when he came to us which is one of the reasons we were being so particular about potential homes as we felt he may be living on borrowed time and did not want to put a new home in an emotional position without them being fully aware of what may be to come.
Porridge became unwell the middle of November and so was taken to the vets who have been monitoring his arthritis since he came into our care. Extensive but unobtrusive tests were carried out and it was found that poor Porridge had a tumour on his liver for which nothing could be done. He was taken home with pain relief to be made comfortable but foster parents made that difficult decision after a couple of days that he was still in pain and the decision was made to send Porridge to Rainbow Bridge so he did not suffer. Berry was allowed to say goodbye to his lifelong friend so he understood Porridge had not just left him.
Berry has settled so well with his foster family and his foster family love him so much, as they did Porridge, that they had already said when Porridge first became ill, Berry had a foster home for life with them. For Berry, this is the perfect scenario as he has totally become part of their family and having lost Porridge still has Anna and Kip to play with and for doggy companionship. It would be so unfair to unsettle him again.
A big thank you to his foster family who has given these boys so much love and care, and our hearts went out to them the day Porridge went to Rainbow Bridge as we know what a hole he left in their home even though he had not been with them that long. One of the reasons we left it until now to update everyone was because it was still so raw.
It was an honour to have met Porridge and I personally will remember how happy and full of life he was the day we spent in London for the Alan Titchmarsh show. He walked along the river bank with a regal smile on his face, stopping to say hello to everyone who would let him. Porridge now runs free along that river bank again.
Berry's story
My real name is Berry, Shadowberry, and I am now 10 human years old. Many dog years ago I played the part of Padfoot in a big film that was watched by many people all around the world (or so my Dad told me). I haven't seen it personally but apparently, I looked pretty mean in it sometimes.
I am a German Shepherd and my Dad got me as a puppy. He did lots of exciting things like being a stunt man and animal training for films. That's probably how I got my part. I love people and my best friend is Porridge who is 13 human years and who I live with. Porridge has also been in some films. Both of us are a bit wobbly in our older years but we still love life.
This is me Berry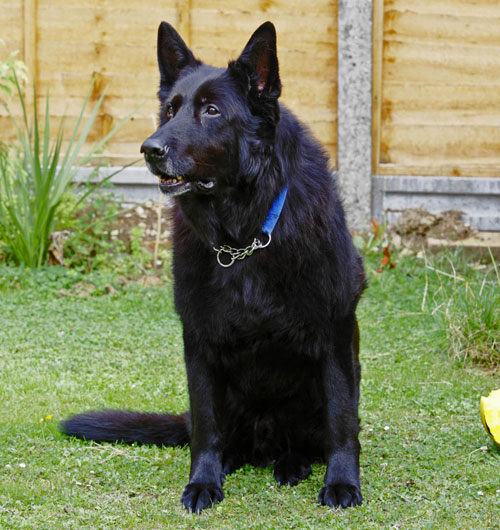 My Dad contacted German Shepherd Dog Rescue because he realised he didn't have the time to look after us properly anymore. His work takes him away from home an awful lot and whilst his friends and family tried to help look after us, we weren't getting the walks or brushes we were used to. This lovely lady came round to visit us one day. She asked Dad a lot of questions about us and then we got in the car with her (I love the car) and went to her house to live. Apparently, she is what they call a Foster Mum but we called her Mum. We loved our Mum because she had these lovely soft beds to lie our wobbly old legs on, a nice big garden for us to explore, and she spent lots of time with us making sure we were fed, brushed and loved. She told us that she could only look after us for a few weeks but that we would be moving to another home with another Foster Mum who will love us just as much as she does where we will stay for as long as needs.
This is Porridge my best friend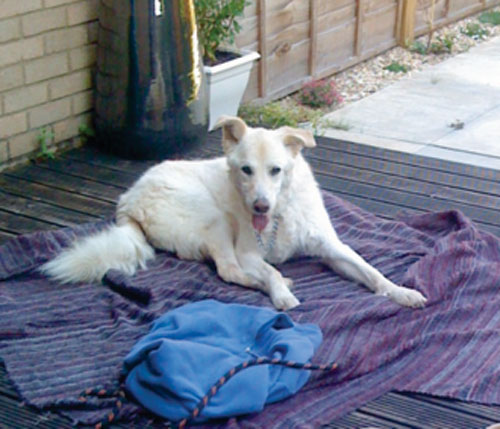 We went on another big adventure to meet our new Foster Mum and we got a Foster Dad too! Not just that, but they already have a lovely girl dog for us to fuss around and a cheeky young boy dog for us to play with. The cat doesn't want to play with me for some reason but I keep trying.
Our first Mum told us all about the rescue she volunteers for and how they work, so I told her what Dad had told me about my work. Apparently, there were a lot of people on the film I was in, something to do with a Harry Potter, who became very rich and very famous from it and they all live in lovely houses of their own. If it wasn't for German Shepherd Dog Rescue and my Mums and Dad I would not be as happy and cared for now as I am, but I am still waiting for a home to call my own. If only I had become rich and famous as well then maybe I could have helped these wonderful people help more dogs like me and Porridge. I know whatever else happens, we will be together now and loved and cared for.
Me and my best mate Porridge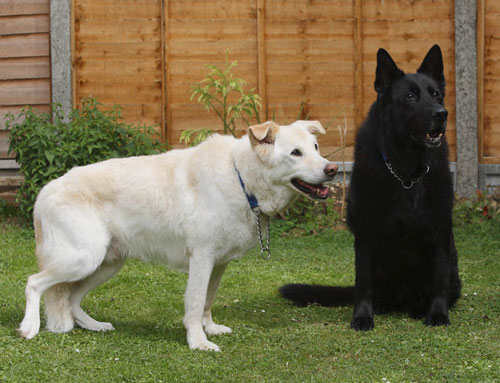 Please read what mum told me about German Shepherd Dog Rescue and if you can help in any way, Porridge and I would be most grateful.
Love Berry
XxxxxX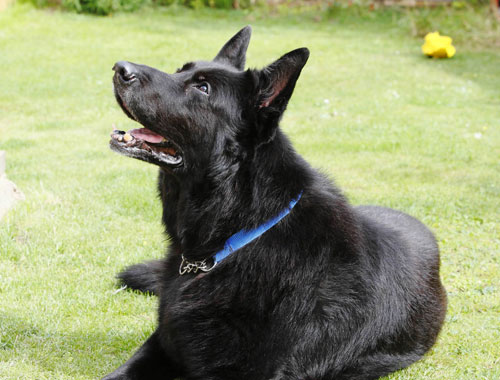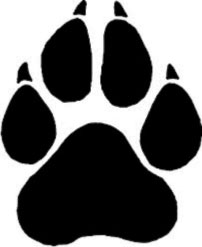 It is a harsh fact of life that many dogs are no becoming part of our disposable Britain, no longer are they always seen as Mans' best friend, but often Man can be their worst enemy. German Shepherd Dog Rescue is contacted on a daily basis with people wanting to re-home their dogs for a number of reasons, relationship breakdowns, moving into smaller or rented accommodation, change in working hours meaning their dog is being left for long periods of time alone, owners passing away and worst of all, cases of neglect and abandonment, both of which are on the increase. Maybe the most heartbreaking reason of all is the faithful older friends that have just become too expensive because they need some veterinary help in their twilight years so are no longer wanted.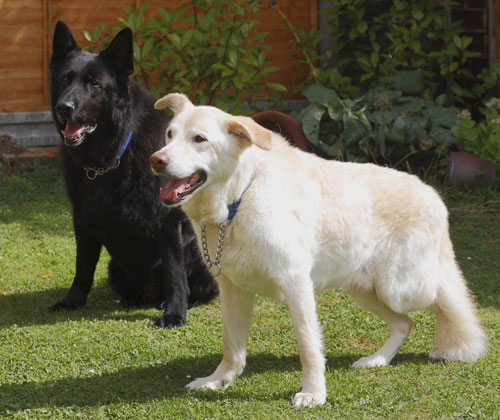 We will never turn a dog away no matter its age or state of health. If they need medical treatment we will raise the money to ease their pain and give them a new chance at life. Unfortunately, some dogs have been neglected for too long and simply have no fight left in them no matter what treatment they receive, and we have to satisfy ourselves that we did the best we could for them in making their last days as comfortable as possible.
German Shepherd Dog Rescue covers England and Wales and is run by a team of truly dedicated volunteers who give up their time to help this wonderful breed in many ways such as, home checking potential new homes whether permanent or foster, assessing dogs that need to be re-homed, phone work, transport and fundraising. Our charity does not have expensive executive salaries, it does not have company vehicles, it does not have a money draining head office; nobody involved in the day to day running of our charity is paid which is a true testament of the commitment and dedication of our volunteers. A reason many join our team is because unlike many charities, every penny we raise is put back into looking after the dogs, be it paying for a kennel to keep a dog safe or a vet bill to aid a dog's medical welfare.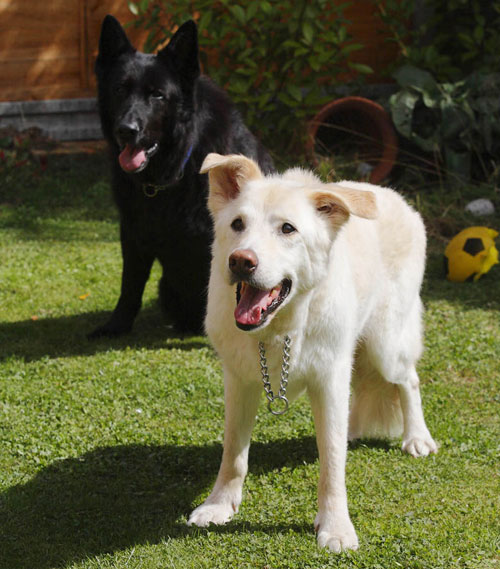 German Shepherd Dog Rescue do not own their own premises so the majority of dogs are kept in the owners home until we can re-home them, however, we have numerous dedicated foster homes around the country who take in the urgent cases and when needed we use a number of reputable commercial kennels. Unfortunately with the ever increase of dogs needing our help urgently, funds can be very quickly drained with kennel bills being our main outgoing, followed by vet bills. Our goal would be to have our own kennels but this will be a very heavy investment and will take many years to achieve.
Fundraising is a major part of our activities. We rely totally on donations to fund our work and a large amount of this comes from the adoption donation we ask for each of the dogs we rehome. Last year saw the start of the rescue attending many shows around the country where we are also able to raise awareness of the rescue and what it deals with. There are also many sponsored events that take place set up by volunteers and supporters.
German Shepherd Dog Rescue hopes that through the use of the website and other internet channels, and from attending these many events around the country, we can further raise awareness of the plight of unwanted German Shepherds being just one breed in a country of many that suffer the same plight. We are also looking to educate people on the reasons for not supporting unscrupulous breeding, one of the major factors that have seen the number of dogs coming into rescue ever increasing, and in collaboration with other reputable charities and rescues, see if we can bring about changes in the law to help the unwanted dogs of Britain.
Some simple measures that will ease the problem; compulsory microchipping so that each dog is identifiable and owners therefore answerable, neutering to stem the increase in unwanted dogs, regulating breeders with a firmer hand, not allowing animals such as dogs to be advertised on internet sites that have no scruples as to where that animal ends up. Backstreet breeding and internet selling must stop if the plight of rescue dogs is to ever end. At present, the councils are spending large amounts of money on firefighting the problem when the funds would be put to better use ensuring the spark did not ignite. How much money does the taxpayer contribute to the household on benefits who are happily making an undeclared income from breeding dogs?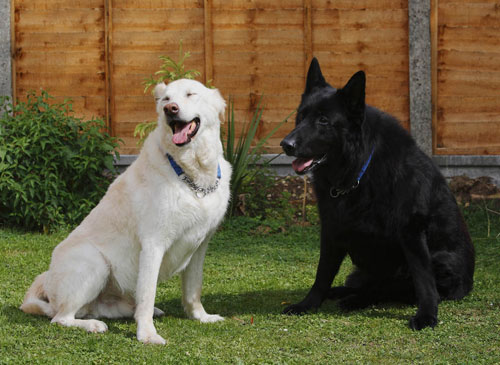 It is time for this country to stop and think, think about dogs like Berry and Porridge who through no fault of their own genuinely need help from rescues such as ourselves but whose resources are being drained due to those who just do not care about the dog as a living being, but see it as a commodity that can earn them money and when of no further use or an inconvenience, can be tossed away as easily as an old piece of furniture. We have become a throw-away society.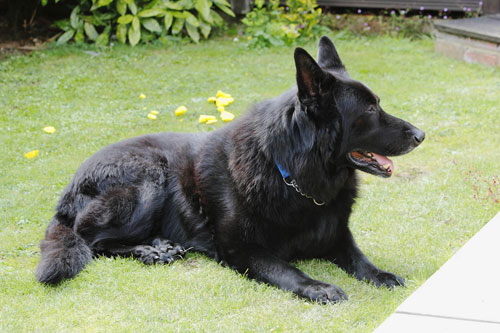 German Shepherd Dog Rescue is just one reputable rescue out of many in this country. We, like all the others, would benefit from more awareness of the realities of rescue, from famous and respected people supporting our cause, and of course from donations to ensure we can continue to look after the many dogs in our care.
Please help us by making a donation so that we can help re home more unwanted German Shepherd Dogs. Donations can be sent to Jayne Shenstone, German Shepherd Rescue, Little Vauld, Marden Hereford HR1 3HA. We also accept Paypal payments - just click on the Paypal button below. Thankyou.