Ben Older GSD Needs Home
GSDR : The BIGGEST & the BEST CHARITY in ENGLAND & WALES! Rescuing & Rehoming Mature Older German Shepherd Dogs Looking For New Homes.
Ben desperately needs a new home
Ben is another lovely boy dumped in the dog pound where he faced being put to sleep as yet another unwanted dog. This beautiful boy was in kennels for many months, he is now in foster but we think he now deserves a home.
We think Ben has a lot to offer and he should not be rejected just because he isn't a youngster. Ben is very affectionate and loves people.
REHOMED
This is the lovely Ben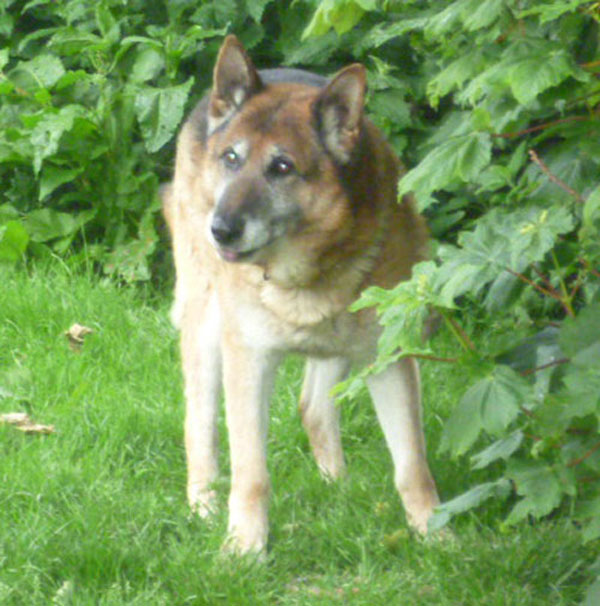 Ben came to us from the pound, he travelled well with volunteers and was very happy to be with them. He follows kennel staff around and loves people. Loves to play and enjoys life. But whilst in kennels, he was not good with other dogs, but this could be the kennel environment that made him behave this way.
Ben loves to play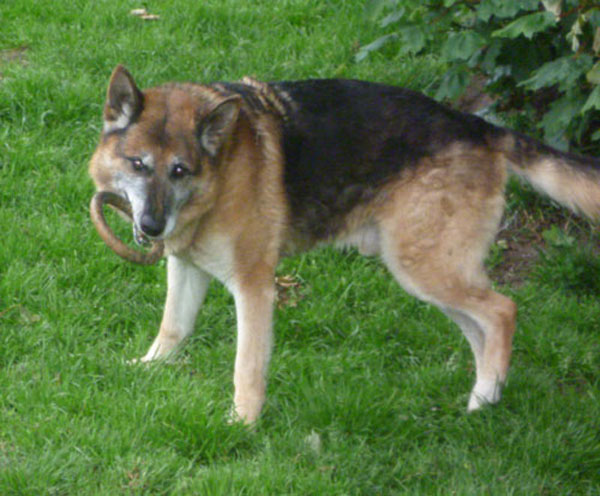 Ben is now in foster with an experienced GSD owner who thinks that Ben is not as old as we first thought as he copes quite well with 4-mile walks and is still up for playing afterwards so his foster dad thinks he's about 6.
Ben - a lovely older boy who deserves better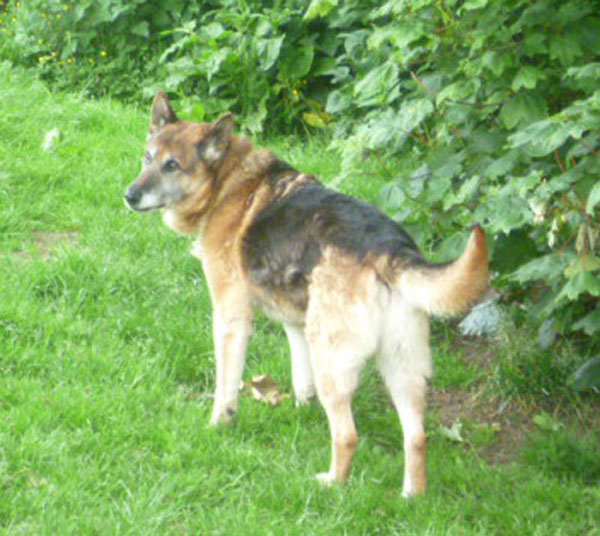 Ben having a good sniff about but we wish it were his own garden. His fosterer also thinks that Ben may have some Husky in him which is why he has shorter ears and lots of white bits. He is working on socialising Ben with his other shepherds as he's still not comfortable in their company but he is now walking with 2 other dogs on a lead (while muzzled) and getting used to it!
Ben having some fun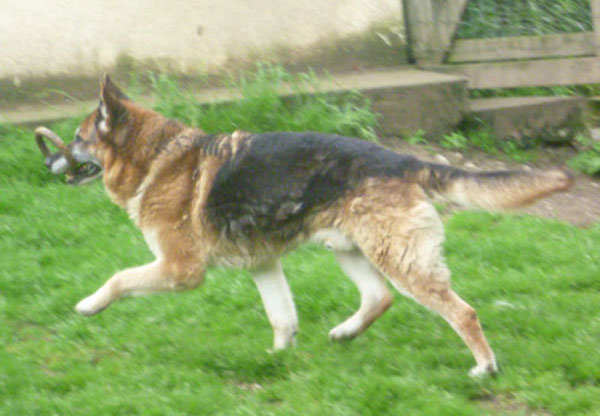 Ben would suit someone who has an active lifestyle and would benefit from continued training and socialisation!
Please!! is there no one out there that could at least foster him so that we can get a better picture of what this boy is like. He does deserve a home of his own.
If you would like to offer Ben a home please fill out an adoption form
Donations are always welcome
Please help us by making a donation so that we can help re home more unwanted German Shepherd Dogs. Donations can be sent to Jayne Shenstone, German Shepherd Dog Rescue, Little Vauld, Marden Hereford HR1 3HA. We also accept Paypal payments - just click on the Paypal button below. Thankyou.
---