GSD Neglect Case
CJ, Now Called Nanna - Older GSD Badly Neglected
This poor
old girl came to the rescue recently with her 5-year-old daughter Rolly. Both dogs were in an appalling condition, especially Nanna. The reason for rehoming was given as: 'dog has not fitted into our family life as well as we would have wished.'
No dog should be treated like this but it's even more heartbreaking to think of this old girl living in such terrible conditions.
Both Nanna and her daughter found lovely homes
A GSDR volunteer went out to assess Nanna and Rolly so that we could rehome them. Our volunteer was so upset and shocked at what she saw that she drove around the corner and rang the kennels where we board our dogs and told them she couldn't leave the dogs in these appalling conditions.
This is 10 years old Nanna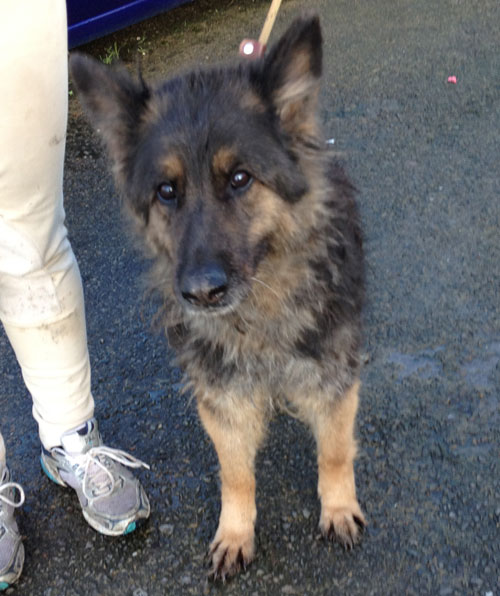 Nanna and her daughter were chained up in a shed lying in their own mess. The poor dogs were shivering and filthy; the smell was overpowering. Disgusting long claws because they haven't been walked in a very long time.
Nanna's filthy coat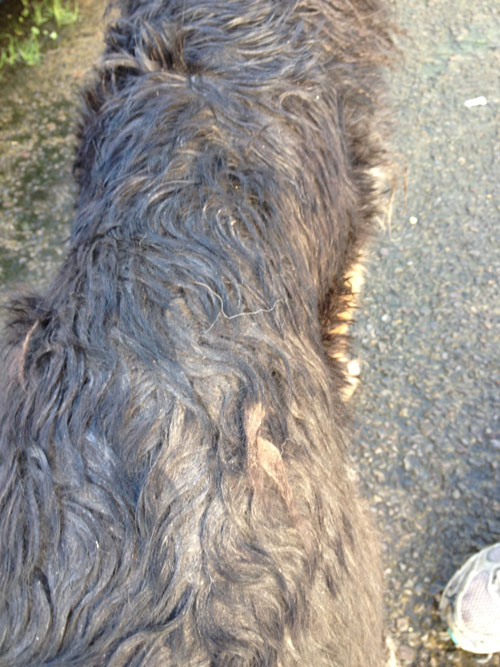 Nanna and Rolly were covered in fleas and stank of urine and poo. The kennels were appalled at the state of these two dogs but particularly mom Nanna who is 10 years old and a bit wobbly on her legs. They immediately gave her a quick bath to try and make her feel better. They then put her on some fresh bedding under a heat lamp with some tasty food. Nanna promptly ate her food, curled up and fell asleep.
Nanna after one wash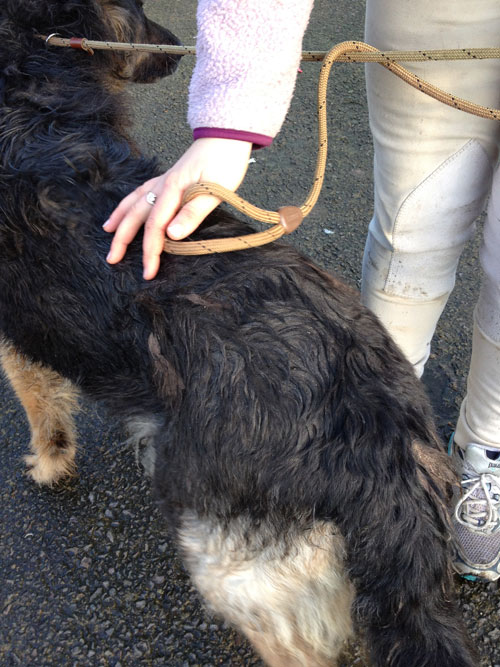 No doubt Nanna felt much better after some of the filth was removed from her coat.
Nanna- a bit bedraggled but feeling better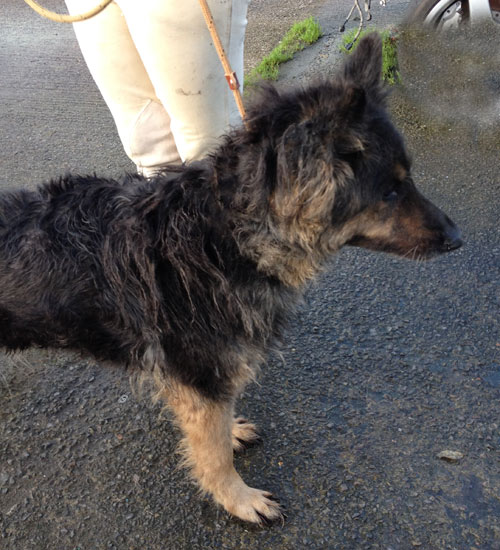 Looking a bit brighter but very thin and a bit wobbly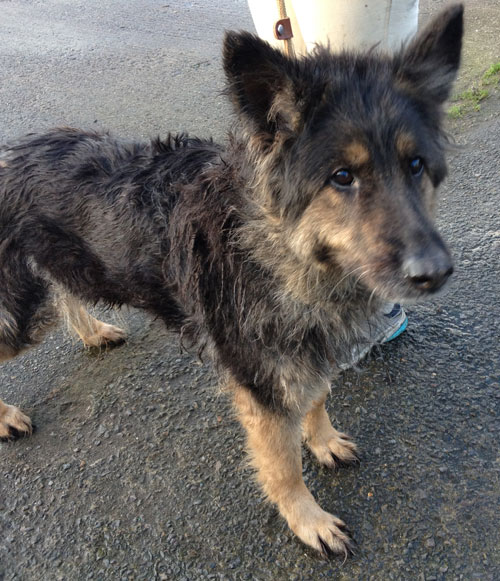 Nanna after bath number 2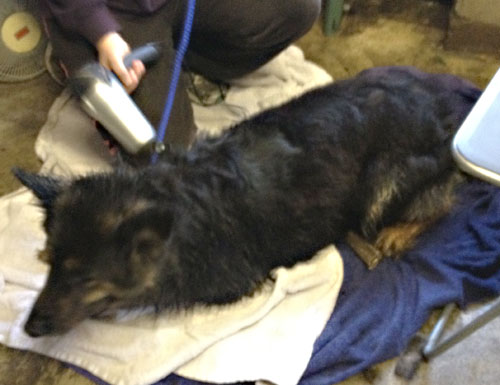 Nanna wasn't very impressed with being brushed because her coat has so many knots, but she rather enjoyed being blow dried.
This is Nanna Now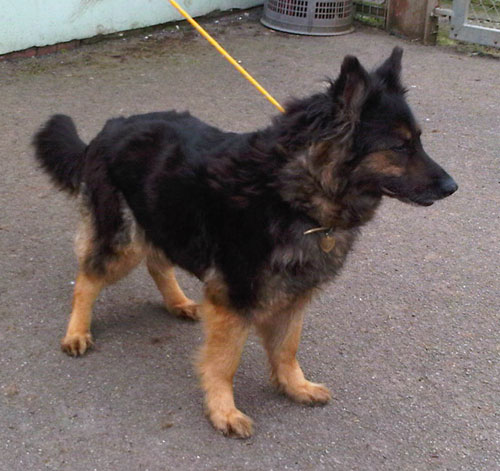 What a huge difference a few weeks has made. She has now put on weight, her coat is very much improved, she has no health issues and is bright and a cheerful dog.
Both Nanna and her daughter found lovely homes
Donations are always welcome
Please help us by making a donation so that we can help re home more unwanted German Shepherd Dogs. Donations can be sent to Jayne Shenstone, German Shepherd Dog Rescue, Little Vauld, Marden Hereford HR1 3HA. We also accept Paypal payments - just click on the Paypal button below. Thankyou.