Misty German Shepherd
Is Misty the girl for you? NOW REHOMED
This lovely German Shepherd girl is currently living in a foster home in the NE England.
NOW REHOMED
The gorgeous Misty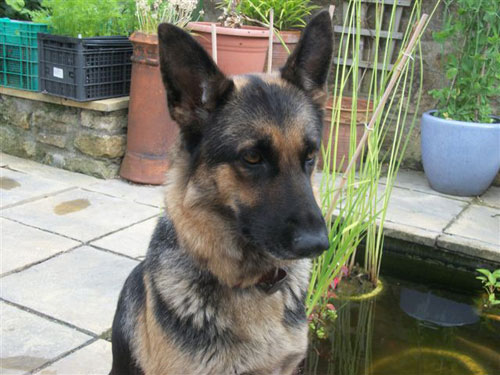 How could you resist that face? Misty has been with the rescue now since the beginning of July. She was unwanted by her previous owner. He moved around a lot with work. We were told very little about Misty. We put her into a foster home and she has been there all this time.
Misty having a sunbathe - what a life!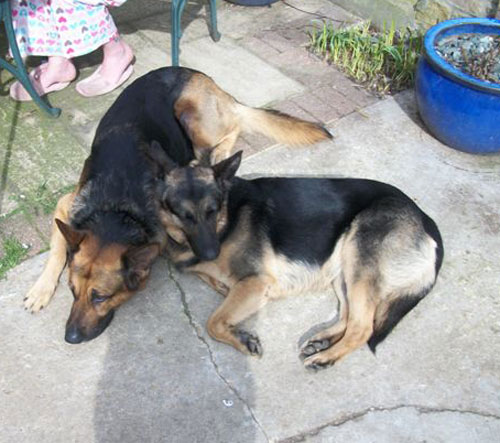 Misty has settled in very well with their 2 other dogs, she loves her walks and gets on well with the family. Misty is 4 yrs old she is not a large bitch, she is faithful and loves her foster owners. She did previously live with teenagers.
Misty - those beautiful eyes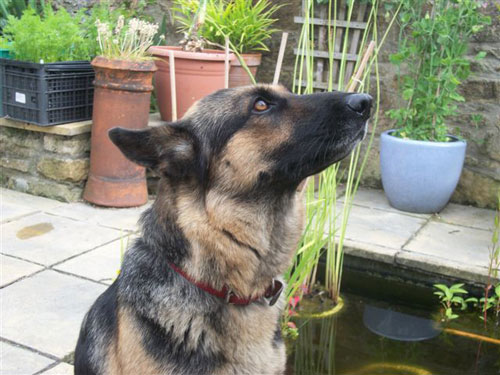 Since moving to her foster home she has been ok. She is however, a shy lady with some strangers and shows this with aggression. Her foster owners feel that if she were in the right environment and treated well and this shyness with strangers was managed correctly she will make a wonderful faithful companion.
The handsome couple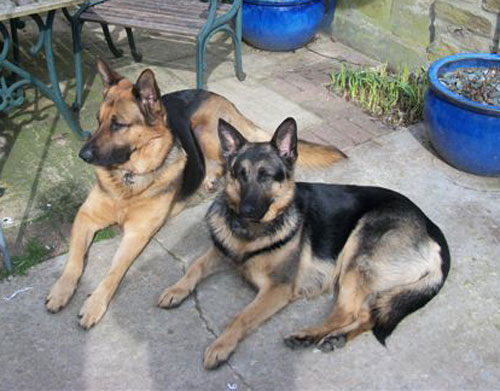 Her foster family did think about keeping Misty but after a lot of thought decided that they wanted to help other GSD's and if they kept Misty they would not be able to foster as the house would be full. We are getting Misty spayed shortly. We really did not expect this lovely girl Misty to still be with us.
REHOMED
Please help us by making a donation so that we can help re home more unwanted German Shepherd Dogs. Donations can be sent to Jayne Shenstone, German Shepherd Rescue, Little Vauld, Marden Hereford HR1 3HA. We also accept Paypal payments - just click on the Paypal button below. Thankyou.