Major Bobby Blind Cocker Spaniel
Major and Bobby the Blind Spaniel
This is a desperate appeal for a foster or permanent home for these two lovely boys. This is a real tear jerker!
If anyone can take these two please contact us and we will give more info. Our volunteer said if he didn't already have 3 GSD of his own and a foster dog he would have taken them there and then. Owners daughter has 3 small children and can't have them but doesn't want to see them PTS. HELP!!!!!
NOW REHOMED
Major the black GSD and Bobby the spaniel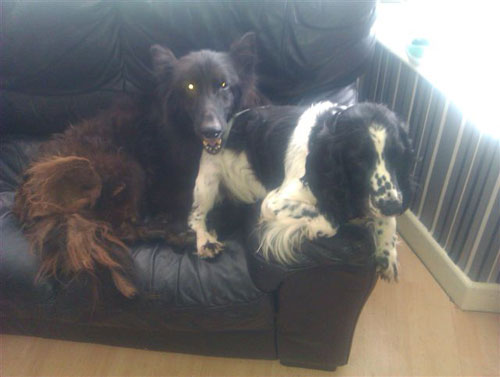 Major & Boby have just lost their owner who died suddenly at the age of 46 yrs.
Major - lovely old boy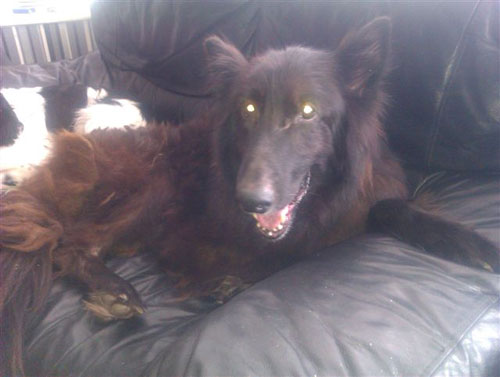 Major is a black GSD 13 years young.
Thankfully Cody has come through this emergency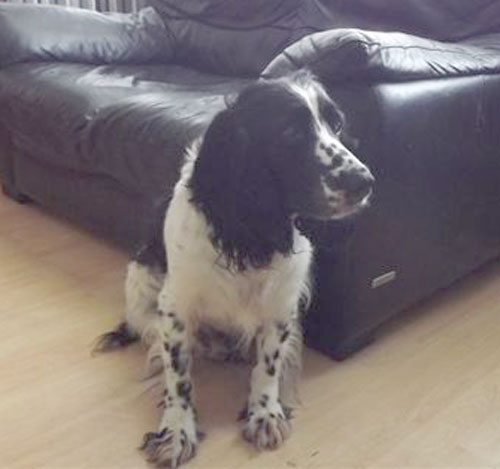 Bobby, a springer spaniel, is only 7 years but sadly blind.
Major and Bobby love each other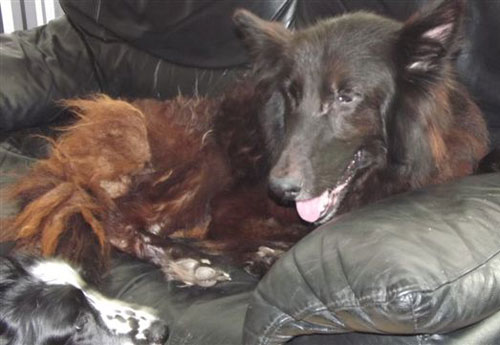 Major is his eyes so we MUST find a kind hearted family that is willing to take both these boys. We CANNOT put them into kennels. Both these boys are very friendly, they have shared their lives with 3 cats, good around children, both clean in the house - when Bobby scratches to go out Major cries to let the owner know he needs out.
Bobby - is that cute enough for you?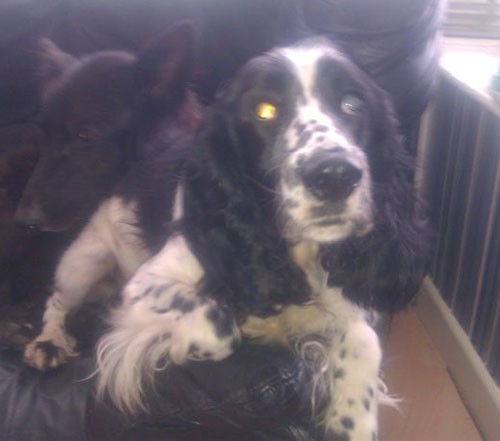 The owners' daughter has asked both RSPCA and PDSA for help both wanted to PTS; we will NOT.
Bobby in his basket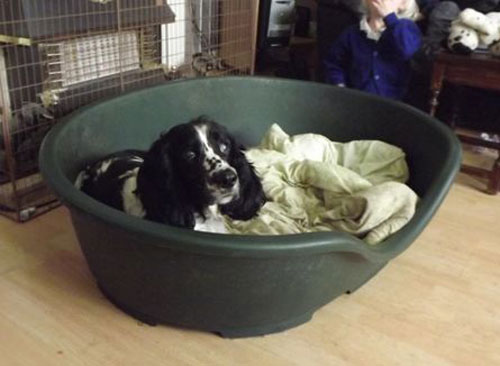 Budge over a bit Major - I'm falling off!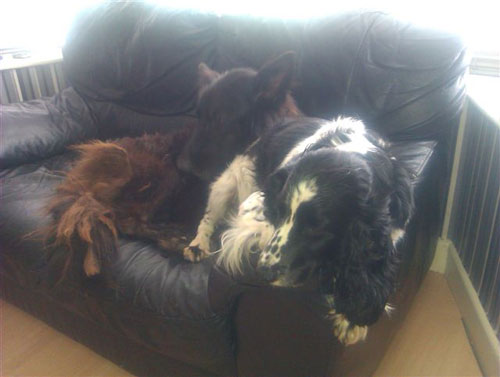 Please can someone give these boys a nice quiet retirement home - preferably with a nice warm fire and a leather sofa to lie on
Please help us by making a donation towards the cost of Cody's emergency surgery. You can either click the Paypal link below or make a payment to this email address Mark it as donation for Cody
Donations are always welcome
Please help us by making a donation so that we can help re home more unwanted German Shepherd Dogs. Donations can be sent to Jayne Shenstone, German Shepherd Dog Rescue, Little Vauld, Marden Hereford HR1 3HA. We also accept Paypal payments - just click on the Paypal button below. Thankyou.