Mack and Friends
Mack and his new friends
Doesn't this just make it all so worthwhile?
Mack is due to have his second operation on 25th September. We will keep you updated as to his progress.
Playtime and a spot of exercise with friends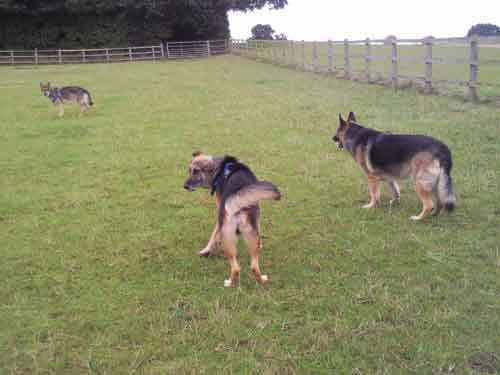 Mack with new dad and his new brother Tommy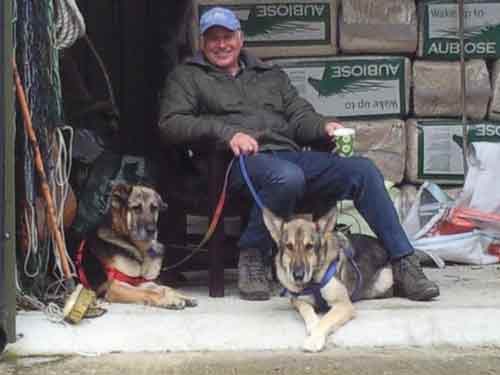 I love my new mum!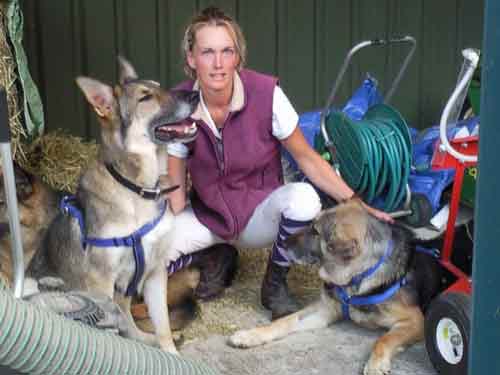 Look are you following us?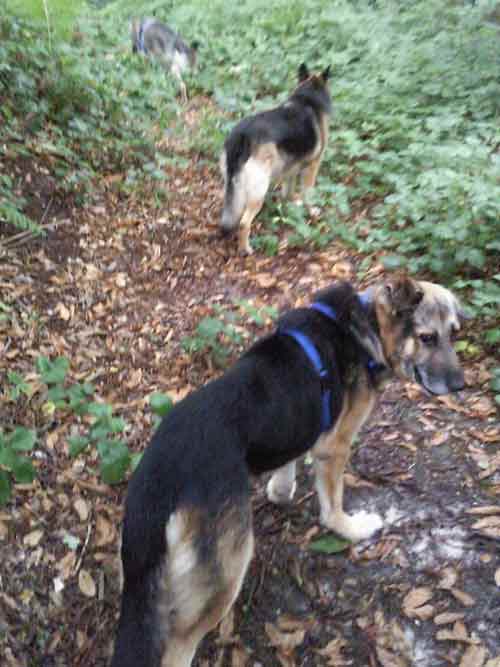 Well, his boomerang came back!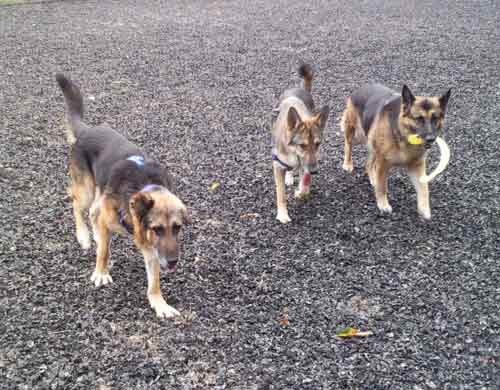 Brotherly love - Mack and Tommy asleep together.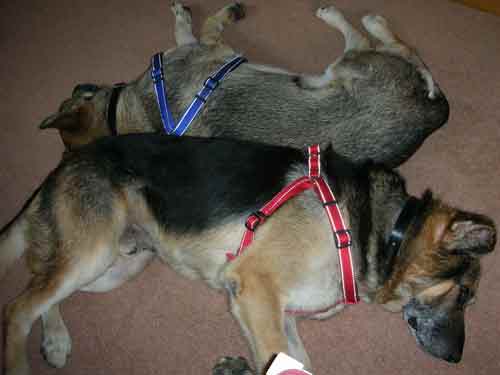 How cute are these two? They look so contented and happy - matching harnesses as well. Tommy is also from this rescue.
"How Could You?" should bring tears to your eyes. It is very sad fact of life that many faithful pets have become disposable items and will be discarded, no longer required. Many of these will die unwanted, unloved and alone having spent the last few days, weeks or months in a filthy dank dirty kennel. Their final reward - a lethal injection!!
Poor Archie wasn't quite so lucky. His story highlights the plight of older dogs
Please help us by making a donation so that we can help re home more unwanted German Shepherd Dogs. Donations can be sent to Jayne Shenstone, German Shepherd Rescue, Little Vauld, Marden Hereford HR1 3HA. We also accept Paypal payments - just click on the Paypal button below. Thankyou.