Mack and Friends 2
Mack has had his second operation
Mum says: Before I had Mack I would never have considered a dog as old as Mack. However, since having Mack I would always consider an older dog again. My way of thinking has totally changed, I now think that if you only end up giving an older unwanted dog a couple of happy years, where they can run around, feel safe and warm and then they look at you and see the look of trust and love in their eyes is the best feeling ever !
Hopefully, all the surgery is over for Mack and he can now just enjoy the rest of his life.
A short spell with the old bucket on the head. Not for long though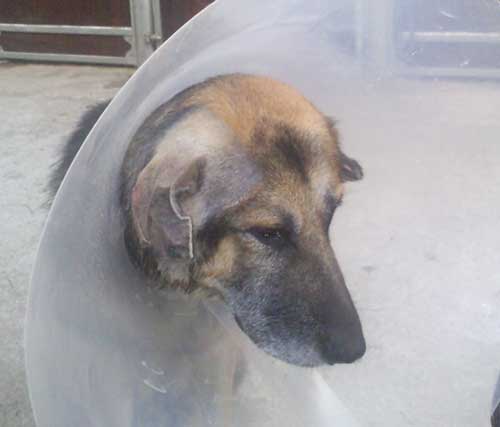 Mack with his new scarf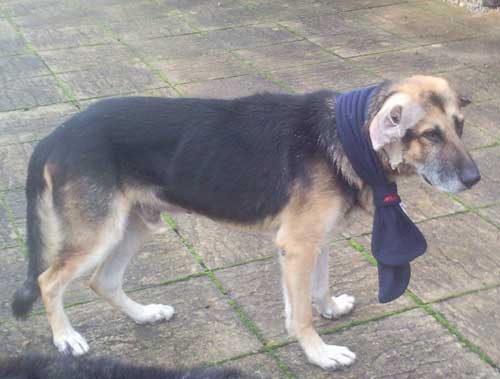 I love my new mum!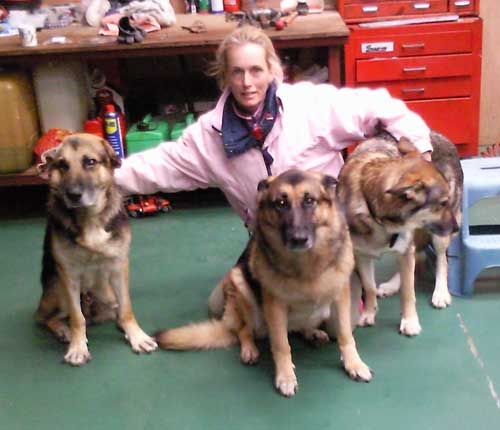 Mum says: He is a fantastic dog and it has been a real pleasure to know him and try and offer him a better life. Everyone has fallen in love with him especially my nan who came and stayed a few weeks ago, both Tommy and Mack fell in love with her too!! Once he has got over the op my friend who has dog hydrotherapy pool has said she will swim him for me.
Playtime with my friend Tommy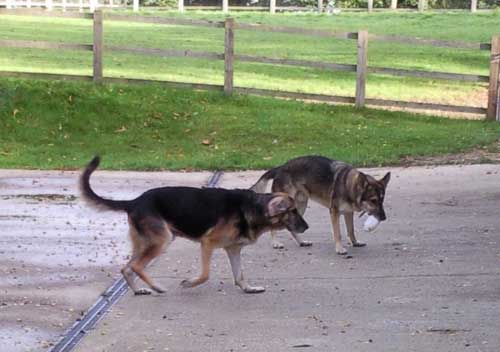 Mack looking a bit sorry for himself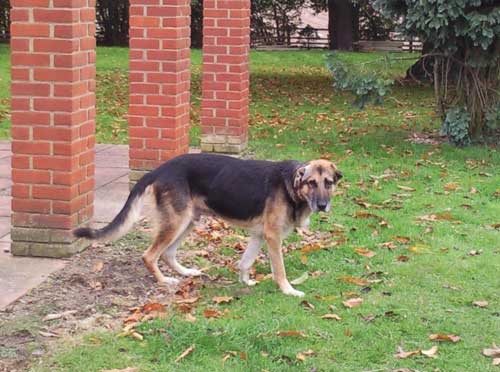 Just a couple more visits to the vets to get stitches out and make sure that everything is ok. What a wonderful story this has been and what a journey for Mack.
Thank you to all those that have supported the fund raise so that Mack could enjoy the rest of his life pain-free.
"How Could You?" should bring tears to your eyes. It is very sad fact of life that many faithful pets have become disposable items and will be discarded, no longer required. Many of these will die unwanted, unloved and alone having spent the last few days, weeks or months in a filthy dank dirty kennel. Their final reward - a lethal injection!!
Poor Archie wasn't quite so lucky. His story highlights the plight of older dogs
Please help us by making a donation so that we can help re home more unwanted German Shepherd Dogs. Donations can be sent to Jayne Shenstone, German Shepherd Rescue, Little Vauld, Marden Hereford HR1 3HA. We also accept Paypal payments - just click on the Paypal button below. Thankyou.