Libby Abandoned GSD
Libby -Abandoned in the Pound
It's hard to believe that this sweet little girl was abandoned in the pound and left to await her fate. Maybe she was once someone's much-loved pet, maybe just another example of our throw away society.
This sweet little girl was taken from Blackpool dog pound on her final day before her time was up. Found as a stray on the streets, she was not reclaimed.
This is poor little Libby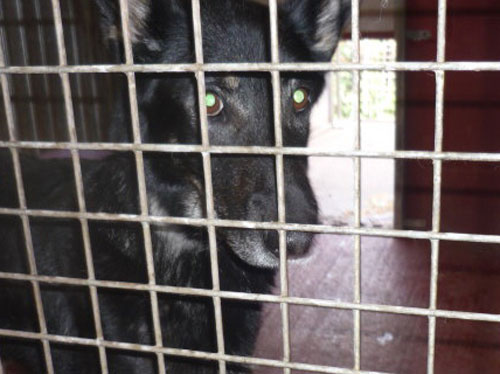 Poor Libby must wonder what she did to deserve this punishment.
Libby looking terribly worried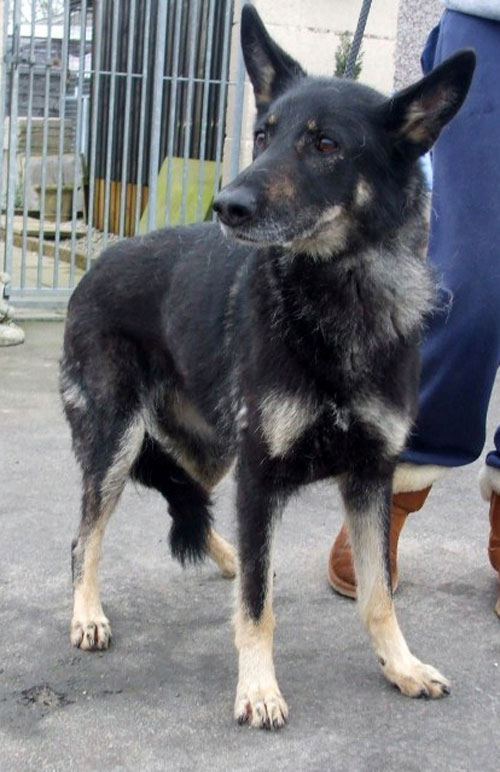 Not surprisingly, Libby looks very worried and frightened.
Libby looking much better after a few weeks with the rescue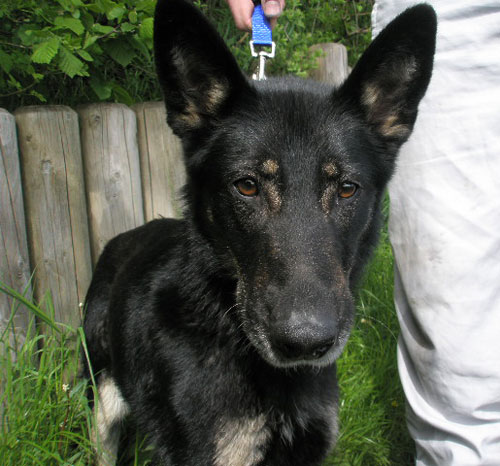 Libby has spent a short time in foster, where she has lived with another dog, enjoyed long walks, being groomed and travelling in the car. Sadly she was rejected yet again because of a sensitive tummy which means she has the runs if allowed to scavenge or is given the wrong foods. Within a few days back at the kennels, her problem was solved by a diet of Chappie/Trusty. Libby looked terrible before and was a bag of bones but she is now putting on weight and looking much better.
Libby and her friend Buster at the kennels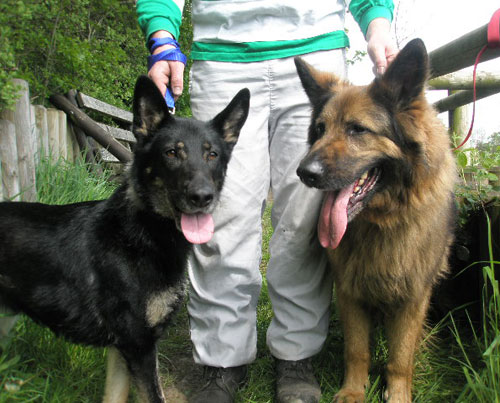 Libby is a bit grumbly when she sees other dogs out on walks but walks along happily enough. This is Libby with her kennel mate Blustery Buster who also doesn't like other dogs and is also looking for his forever home. looks like a match made in heaven.
Libby - putting on weight, shiny coat and smiling!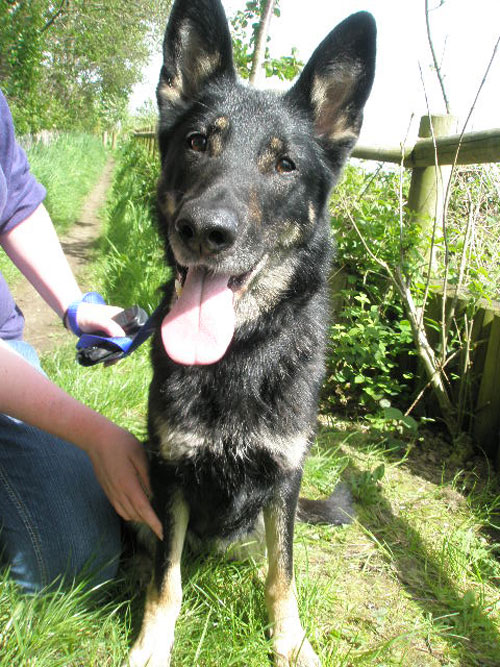 There is no reason why Libby shouldn't be able to find a new home. The food she is on is cheap at £20 per bag/Chappie Tinned. She is easy to walk, loves the car, happy around people, very gentle kind dog. Her only fault (which doesn't help her tummy) is she scavenges for food out on walks, in bins etc SO would have to lock up anything tasty.
Do you have a place in your heart for this beautiful little girl? If you want to adopt Libby, please fill out an adoption form
Donations are always welcome
Please help us by making a donation so that we can help re home more unwanted German Shepherd Dogs. Donations can be sent to Jayne Shenstone, German Shepherd Dog Rescue, Little Vauld, Marden Hereford HR1 3HA. We also accept Paypal payments - just click on the Paypal button below. Thankyou.