Kingston GSD Cruelty Case
Kingston - starved as a puppy by cruel owner
Kingston went into an Irish rescue at the age of 1. He had been starved as a puppy and badly neglected. VERY SPECIAL HOME REQUIRED ASAP
Kingston is not coming over to the UK until w/c 23rd November. He will initially go into temporary foster with a volunteer so that we can assess him.
REHOMED
Kingston - believe it or not at 1 year old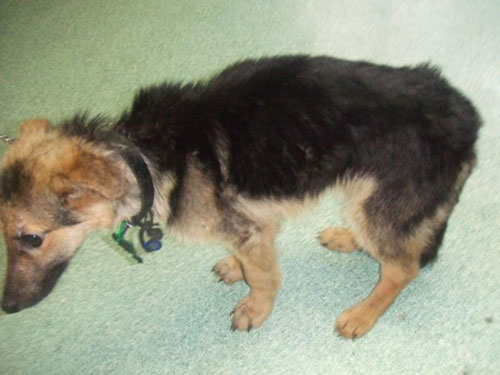 Kingston went into the shelter in Ireland about 9 months ago and was nearly a year old at that stage but as you'll see from the photos he looks like he's a pup. His owner starved him of food and attention with the result of him being a very nervous little dog.
Kingston - nervous and frightened but safe now.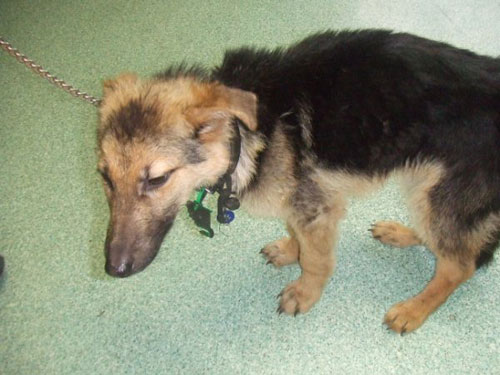 Hard to believe that a human being could treat a puppy in this way isn't it? In spite of all this terrible treatment, he is good natured although nervous - as is to be expected.
Kingston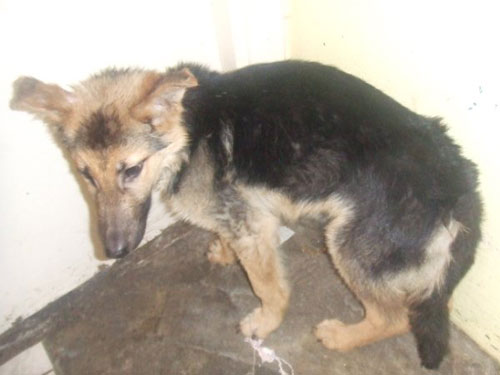 Poor Kingston, so tiny, thin and frightened of everything around him. He has suffered dreadfully and missed out on so much as a young puppy. He will probably relate more to other dogs than humans.
Kingston now aged about 18mths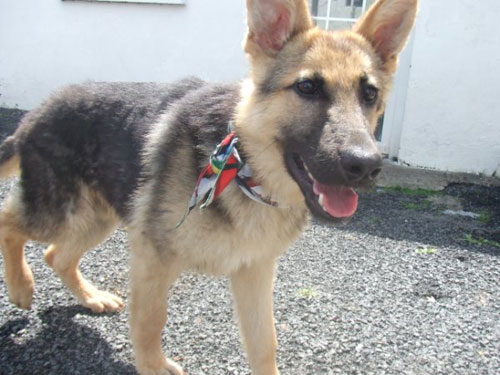 The staff and vets at the centre have all done a great job with him but now they believe he needs his own home to progress further. He is good with other dogs and cats. He would probably benefit from being rehomed with another dog to give him confidence - and he would have someone to play with.
Kingston posing nicely for the camera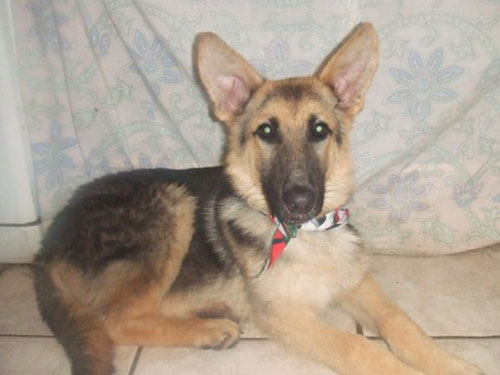 Kingston is coming over to the UK and will be fostered short term by a volunteer. He will, however, need his own forever home. Because of what he has endured, he will need an experienced, patient understanding home. We think it would be better if it was a quiet adult home without visiting young children. He is vaccinated, wormed and neutered.
If you think you can offer a good home to this lovely boy please email
Donations are always welcome
Please help us by making a donation so that we can help re home more unwanted German Shepherd Dogs. Donations can be sent to Jayne Shenstone, German Shepherd Dog Rescue, Little Vauld, Marden Hereford HR1 3HA. We also accept Paypal payments - just click on the Paypal button below. Thankyou.