King GSD Cruelty Case
Tribute to King - abused, then abandoned!!
This is King, an 11-year-old GSD that was an emergency rescue on Friday 8th February 2013. Julie Wilkinson and Angela Hargreaves of GSDR pulled out all the stops and got him out of the pound in the nick of time - literally hours before he was due to be put to sleep.
King went into foster with a volunteer Angie Vaughan, who cared for him for the rest of his days. A very special bond developed between them, he will be very much missed. What a transformation in him in the short time he was with Angie, which was undoubtedly the best months of his life. He leaves a very big hole and his smiley face will be very much missed on the GSDR walks which he enjoyed so much. It was an honour to meet King, whose heart was big enough to forgive and to trust humans again.
RIP King 2001 – Jan 2nd 2014
Calendar boy King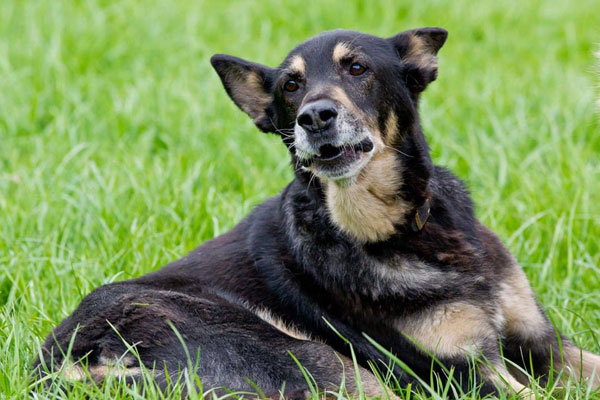 It is very fitting that our beautiful King featured on the GSDR calendar for January
King and Molly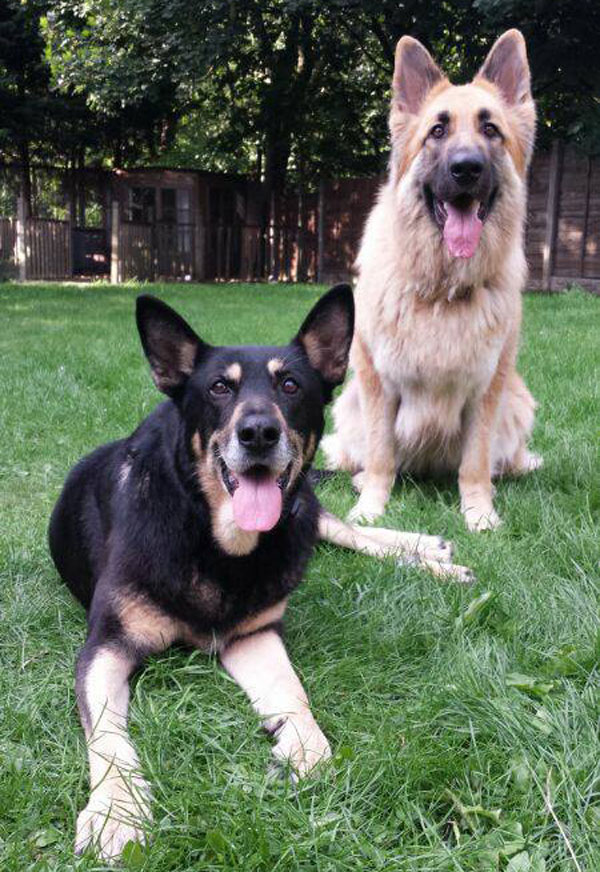 King in his doggy buggy - a familiar face on GSDR walks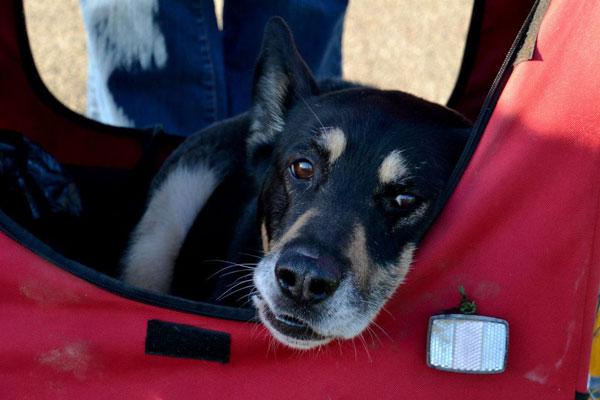 King with his foster mum Angie and his best friend Molly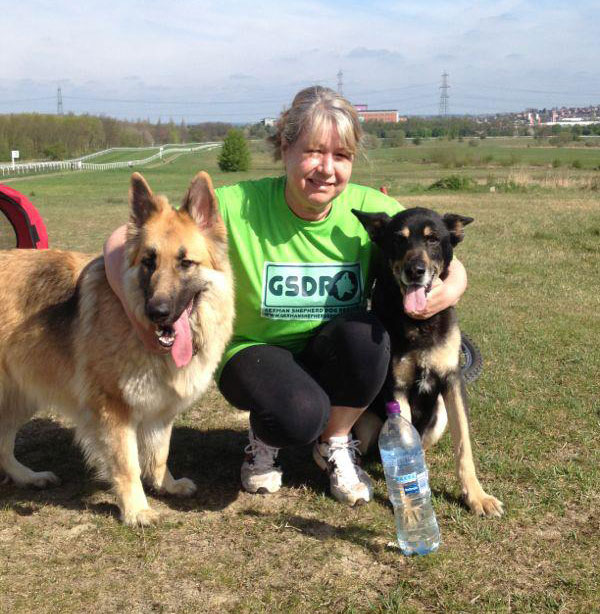 King a few days before he passed away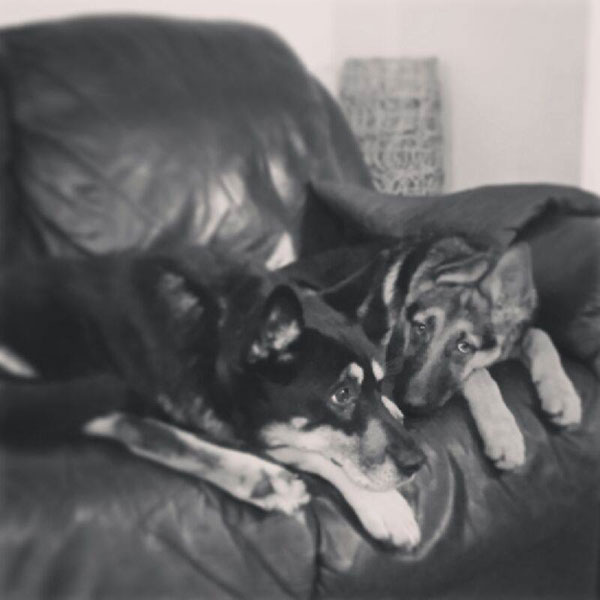 The pictures below were taken by our volunteer Emma Coldwell who is a very talented photographer. The pictures were taken on a GSDR walk which is probably the first walk he has been on in a long time. He is very thin and very wobbly so he didn't go too far but thoroughly enjoyed meeting lots of people and the other dogs attending the walk.
King - no words are enough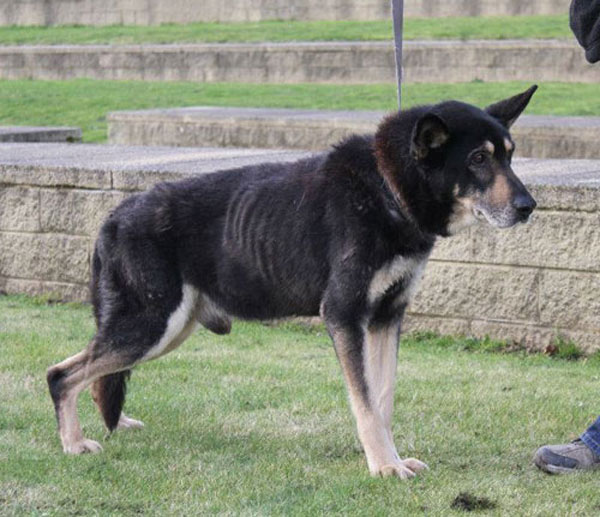 King was microchipped but when the pound contacted his owners, they didn't want him back because they now have a puppy!
In spite of the neglect and abuse, King has a wonderful temperament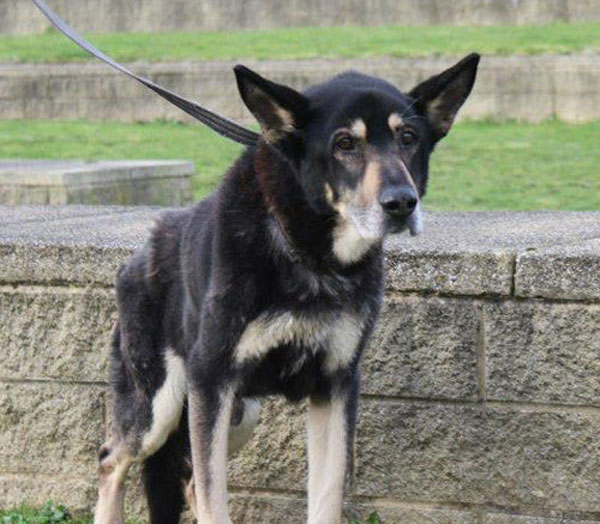 He has probably never known affection in his life.
What a beautiful face King has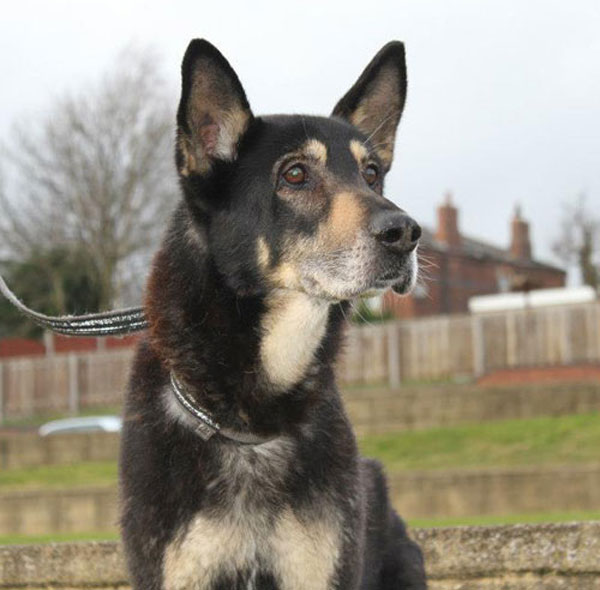 This beautiful old boy still trusts people in spite of what he has endured.
If only he could talk.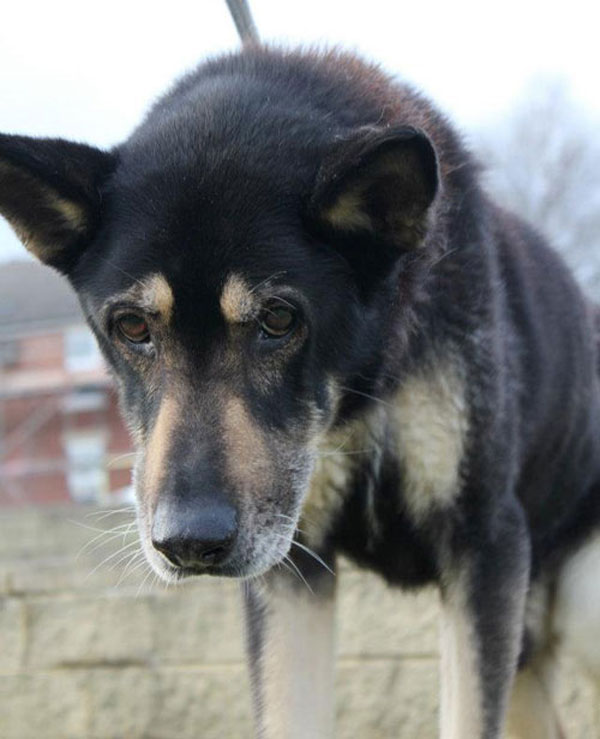 We want to make sure that King frowns no more.
King looks like he is smiling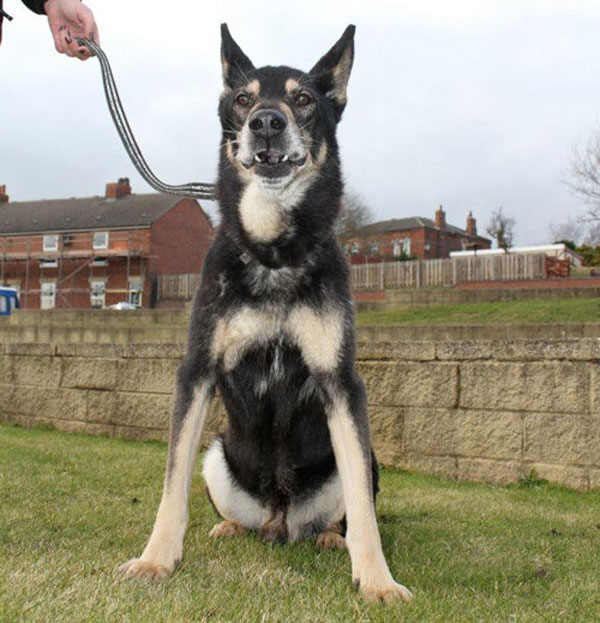 We don't like seeing King looking so sad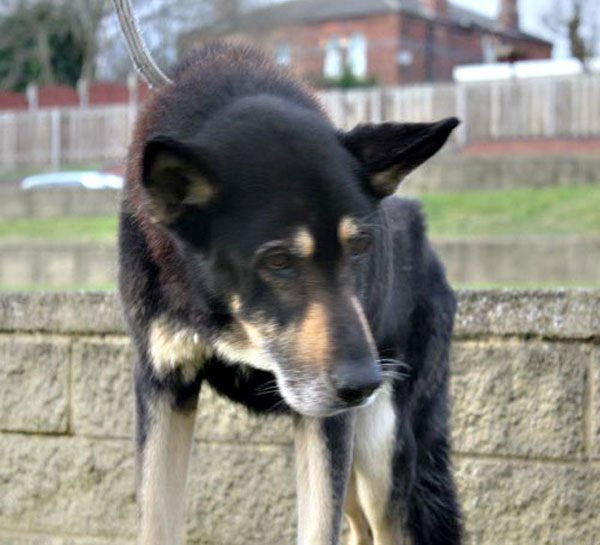 It is pitiful to see this beautiful boy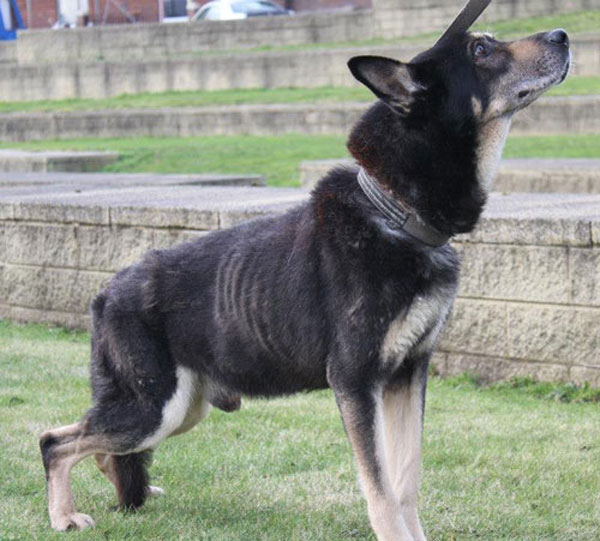 FEB 2013 - King has seen a vet and his new mum has now got him on a proper diet with a gentle exercise program to build him up. We may consider hydrotherapy to help try and build up his weak muscles. He is living with a female shepherd who he is playing with. Further updates soon.
The dog warden is monitoring the previous owners in relation to the puppy!
"How Could You?" should bring tears to your eyes. It is very sad fact of life that many faithful pets have become disposable items and will be discarded, no longer required. Many of these will die unwanted, unloved and alone having spent the last few days, weeks or months in a filthy dank dirty kennel. Their final reward - a lethal injection!!
Poor Archie wasn't quite so lucky. His story highlights the plight of older dogs
Please help us by making a donation so that we can help re home more unwanted German Shepherd Dogs. Donations can be sent to Jayne Shenstone, German Shepherd Rescue, Little Vauld, Marden Hereford HR1 3HA. We also accept Paypal payments - just click on the Paypal button below. Thankyou.