Kaiser Neglected GSD
Kaiser - neglected
The owner of this dog sent his wife and kids off to Spain on holiday and he was going to have KasierKaiserown and tell them he had run away!!
REHOMED
This is Kaiser who is 5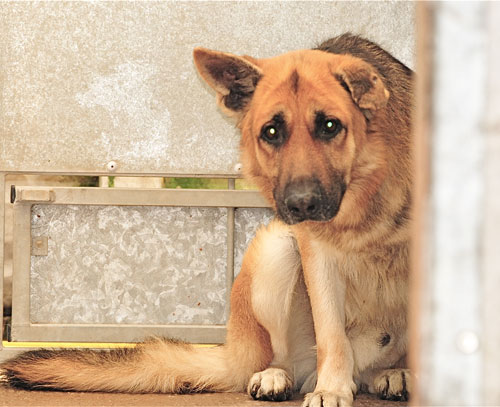 This is one of the saddest things we have ever seen. This poor dog is physically shaking in his kennel. He bolts as far as he can away from you down the length of the kennel and just quivers with fear and stares with big sad eyes.
Kaiser - neglected over the years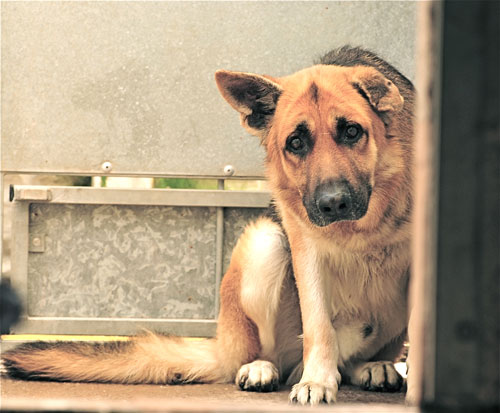 He has suffered a haematoma in his ear because of sheer neglect. He has had long standing ear problems which have been left untreated or not treated at all. One can only imagine the discomfort he has been in. The owner should be prosecuted for letting this poor dog sufffer like this.
Kaiser - never walked, spent most of his time alone.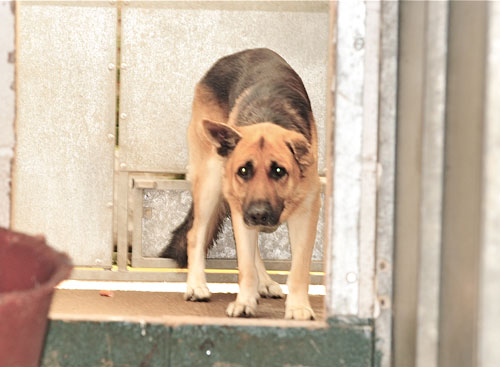 Kasier will need a special understanding home without children where they can let him quietly settle in and learn that life is not all bad. If you think you can help Kaiser please email Jayne
Donations are always welcome
Please help us by making a donation so that we can help re home more unwanted German Shepherd Dogs. Donations can be sent to Jayne Shenstone, German Shepherd Dog Rescue, Little Vauld, Marden Hereford HR1 3HA. We also accept Paypal payments - just click on the Paypal button below. Thankyou.