Jake White German Shepherd
Jake - needs an experienced home
This beautiful boy who is nearly 3, was booked into the vets to be put to sleep!!! How could anyone think of killing such a beautiful dog?
NOW REHOMED
Jake came in muzzled and terrified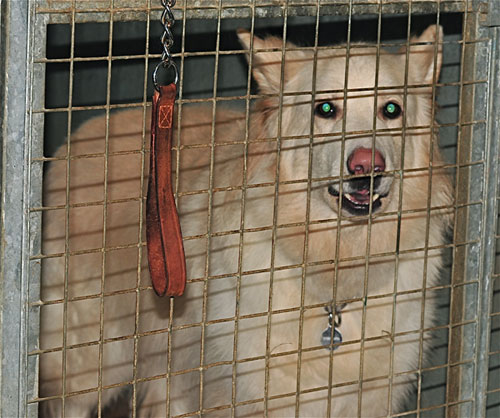 It was the breeder that asked us to take in this gorgeous boy. He has been passed around to at least 2 other homes but she didn't want him back. Jake was very stressed when he first arrived and in the kennel, Jake's fear turned into aggression. Nobody was able to to get near Jake for over a week, during which time he became increasingly more stressed
So we sent in our volunteer Gary to help Jake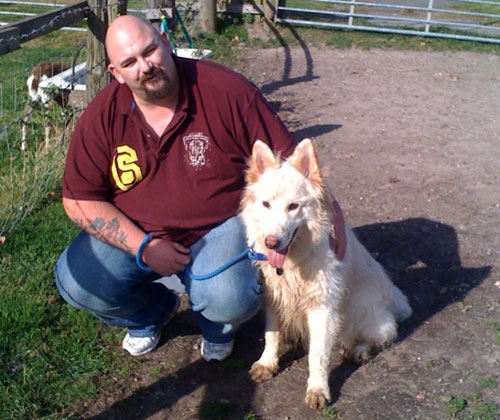 Now isn't that much better? Jake is a beautiful big dog that has been misunderstood and mishandled. He loves our Gary and we think Gary has fallen for him too!! Jake is not doing well in kennels, which is making him very stressed so we do need a home found as quickly as possible to bring out the best in this lovely dog.
Jake - having a nice hug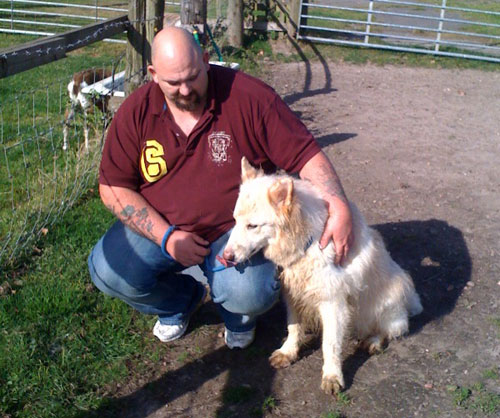 When Jake sees our volunteer Gary, his eyes light up and his tail starts wagging. Such a shame that he has not got a home to call his own. Gary has been taking friends up to the kennels to introduce them to Jake so that he gets used to lots of people. Jake has behaved impeccably and loves all the attention he is now getting.
Jake - king of the road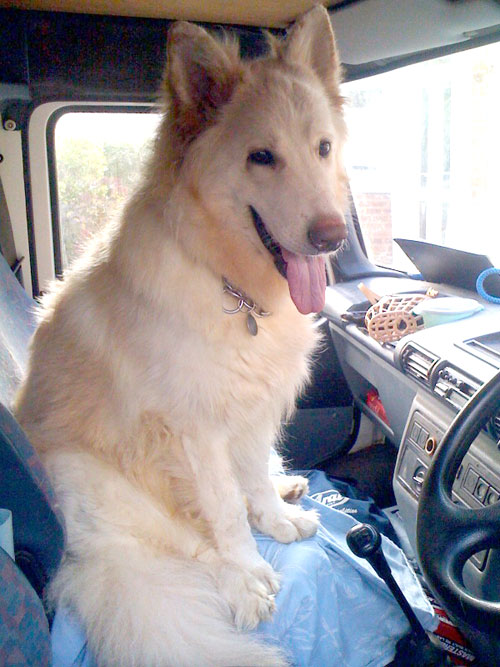 Jake was not doing well in kennels so he has gone into temporary foster care where he has been out and about with his foster daddy. He loves travelling in the van.
Jake will need an experienced owner who will help him overcome his fears and teach him to enjoy the big wide world. If you think you can offer a good home to this lovely boy, Please ring Jayne on 01568 797957 or email
Donations are always welcome
Please help us by making a donation so that we can help re home more unwanted German Shepherd Dogs. Donations can be sent to Jayne Shenstone, German Shepherd Dog Rescue, Little Vauld, Marden Hereford HR1 3HA. We also accept Paypal payments - just click on the Paypal button below. Thankyou.