Harvey White GSD
Harvey - please give this boy a chance
Poor Harvey has had a tough time and has now been in our rescue for over 18 months!
This is the gorgeous Harvey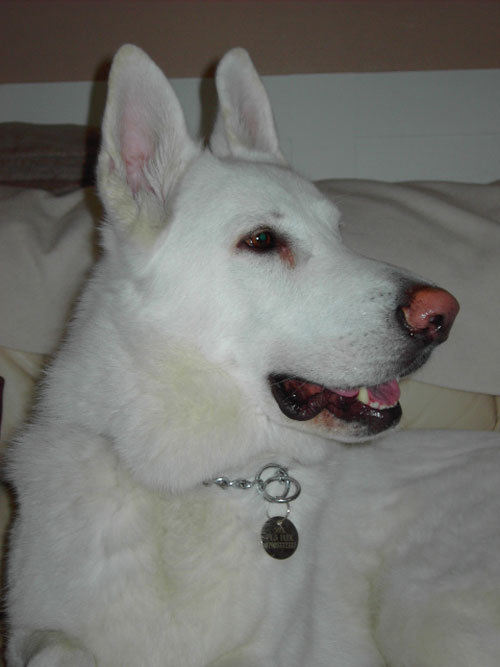 Poor Harvey has had a tough time and now been in our rescue for over 18 months. We originally received a call from his owner who had lost her house and was staying with her daughter, however, Harvey was not allowed in the house so was sleeping in the car!
Harvey is a stunning looking white German Shepherd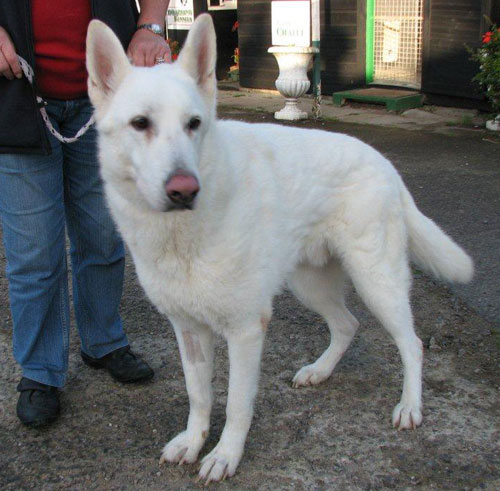 One of our foster homes took Harvey in and he quickly seemed to settle in. He came on leaps and bounds and loved company and lots of walks and learnt how to play with a ball, something he seemed to have no idea about.
This beautiful boy has been constantly overlooked - we don't know why!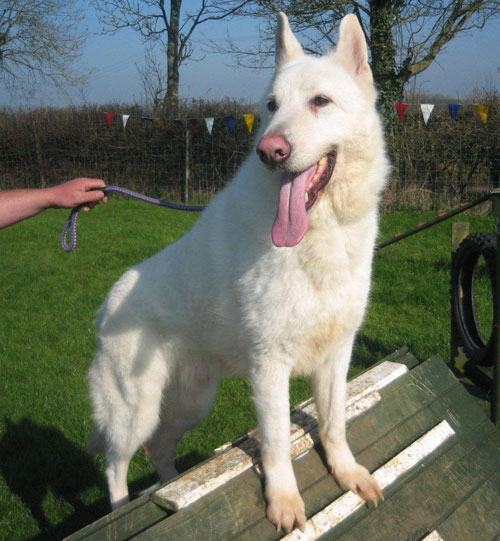 Harvey has never shown aggression to another dog and was fine with the foster home's 2 cats. What Harvey did not like was strange traffic in and out of the home and with children in the house, it was decided to move him to another foster home without children. Again, Harvey quickly settled with the new foster home's cats and loved his walks, but it was difficult for the foster home's grandchildren to visit.
Harvey sitting beautifully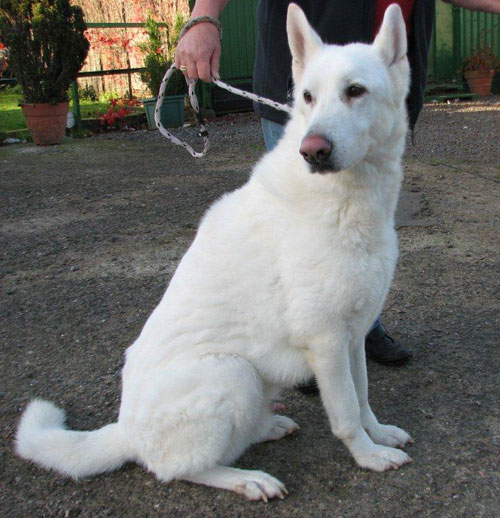 Then with necessary building works due to start in the home and little way of being able to keep him separate from the builders, there was no option but for the poor lad to go into kennels. Harvey went to the kennels in Bristol where he has been for many months. He was adopted briefly by a couple in Gloucester who had 6 cats, but unfortunately, 6 cats were too much for him all running around in different directions.
White german Shepherd on a white leather sofa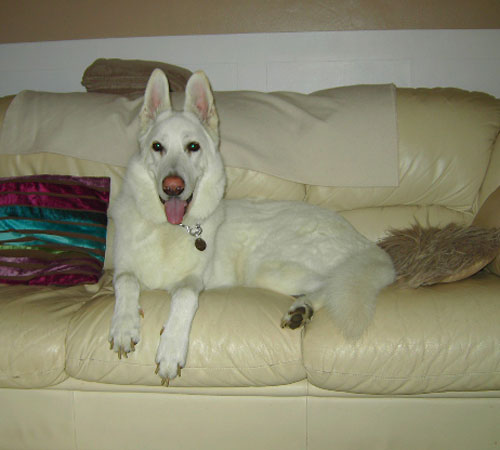 Harvey is now 5 and he is neutered. Harvey just needs an active home without children and little through traffic where he will reward you with love and loyalty. He is of course just one of the many dogs we have in kennels through no fault of their own and all deserve a chance of their own forever home.
Please, can you give this beautiful dog a chance of a proper life? He does not deserve to spend the rest of his days in kennels
REHOMED
Donations are always welcome
Please help us by making a donation so that we can help re home more unwanted German Shepherd Dogs. Donations can be sent to Jayne Shenstone, German Shepherd Dog Rescue, Little Vauld, Marden Hereford HR1 3HA. We also accept Paypal payments - just click on the Paypal button below. Thankyou.