Hamish Rescue German Shepherd Dog
Hamish - in kennels over 6mths
Hamish has now left the building and gone to live in Guernsey - lucky lad!!
My name is Hamish I'm nearly 5 years old and have been in kennels over 6 months now. I'm a lovely looking German Shepherd fit and healthy, I love to run and go for walks. I'm also neutered so I won't be looking at all the girls. Instead, I will focus all my attention on that nice caring person that will give me a home. I have been in kennels a long time yet I have a lot of love to give. I do jump up when I get excited I know that's naughty but that is because I been deprived of caring human contact. I need a new Mum and Dad that can show me how I should behave. In return, I will protect and look after them. As I'm a big boy I might no be suitable if you have small children. Thank You, Hamish.
Hamish - the very big, very handsome German Shepherd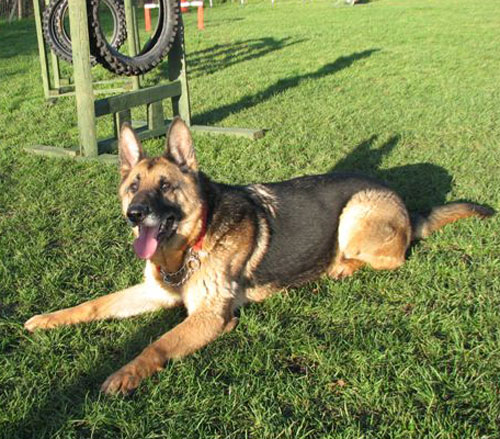 Right - ready when you are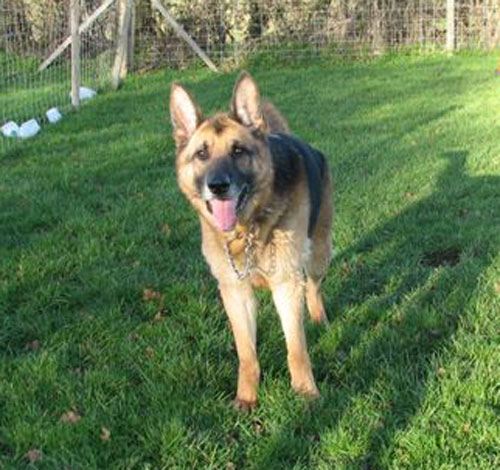 You want me to do what?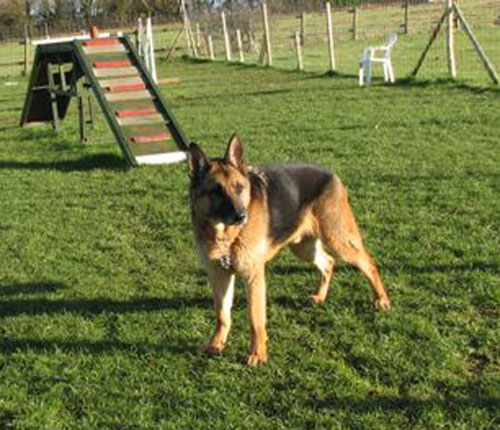 Ok - I'm all ears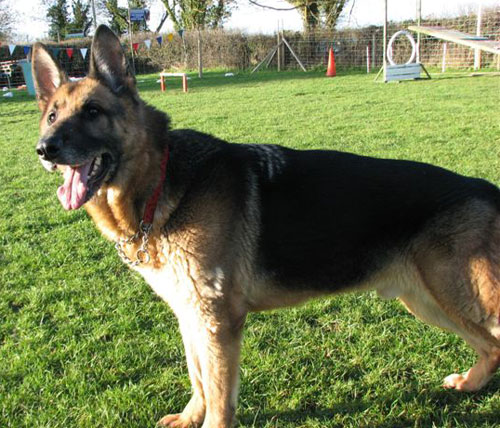 No really - jump over it!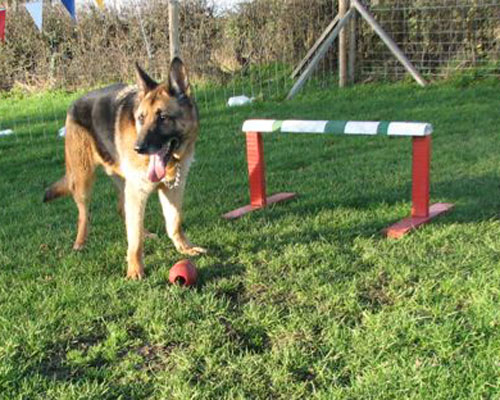 Thirsty work, makes me hungry too.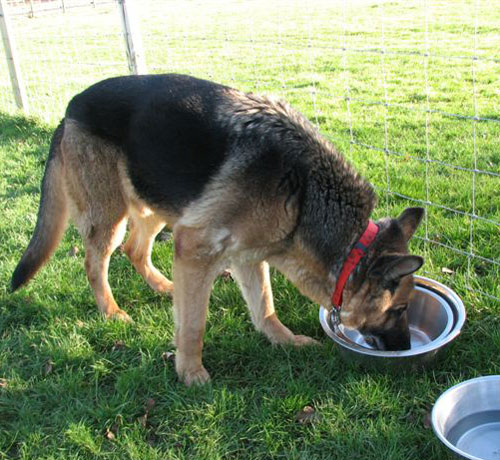 Phew - I need a few moments rest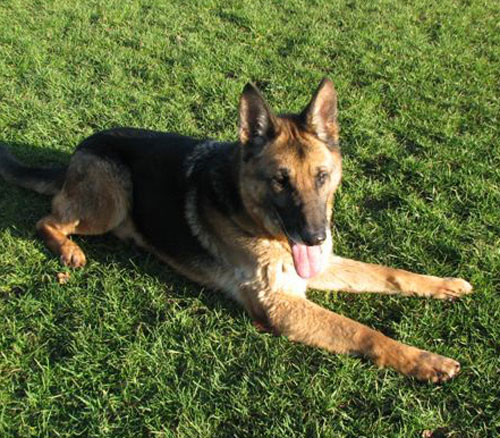 Right, ready for more now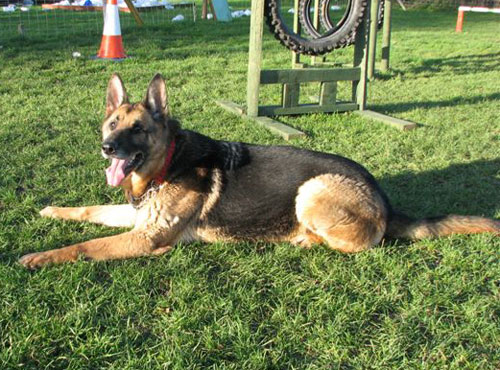 Are you watching then? Pay attention.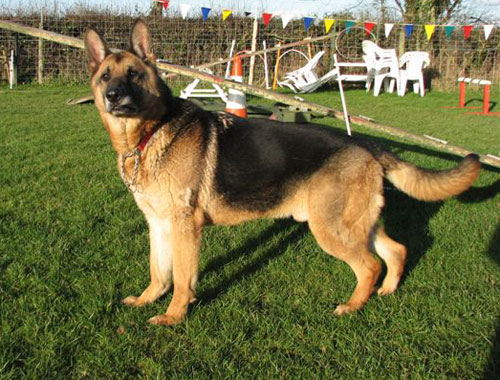 Let's do it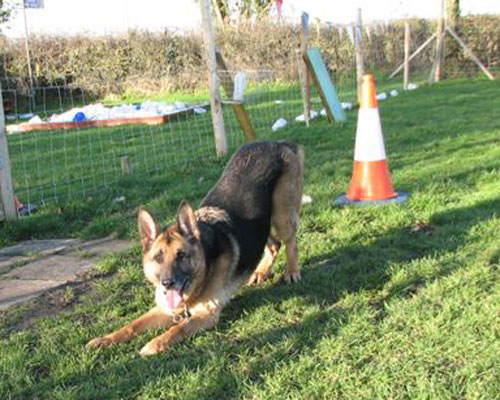 Great view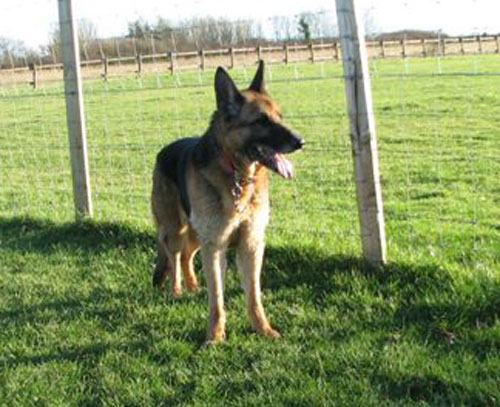 Please will you be my new mum and dad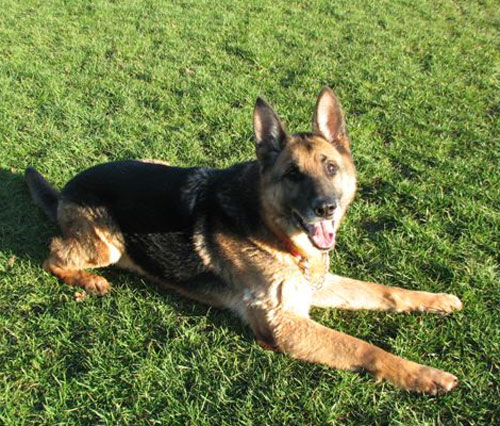 We think this lad very much deserves a new mum and dad after spending so much time in kennels. If you can offer Hamish a home, please fill out an adoption form and express that you are interested in him.
Please help us by making a donation so that we can help re home more unwanted German Shepherd Dogs. Donations can be sent to Jayne Shenstone, German Shepherd Rescue, Little Vauld, Marden Hereford HR1 3HA. We also accept Paypal payments - just click on the Paypal button below. Thankyou.